Luxurious daylife destination, OMNIA Bali, adds colour to its already jaw-dropping venue this September with an immersive art installation called 'A Ceremony of Colour'.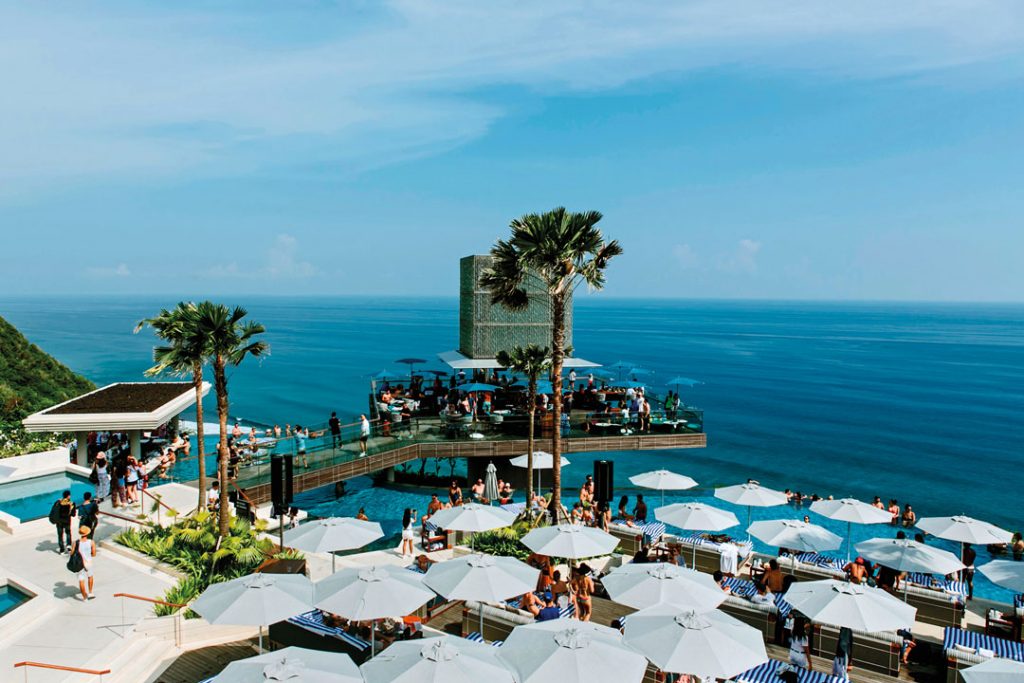 The installation is a creative collaboration with Bali-based studio Atelier Seni, executed by Petals by Puri. It features 4,000 bespoke, handcrafted pieces that truly transform the venue and give OMNIA Bali an injection of Balinese art and culture. The installations include 2 hand crafted Barong heads that will greet visitors at the OMNIA entrance, a 6m naga dragon called Antaboga as the centre piece, 10 large penjor sculptures throughout the main deck, 500 contemporary penjor hanging above the dance floor and 800 classic 'keris lontar' that will decorate the DJ booth. "I was inspired by traditional Balinese decoration that are used in everyday life," says Ines Katamso of Atelier Seni."I wanted to combine traditional techniques with modern materials so I mixed it with a digital drawing that has been printed on recyclable paper to create a contemporary interpretation of traditional decorations." For the installation, OMNIA has collaborated with local craftsmen and women.
Immerse yourself into a unique, art-inspired OMNIA Dayclub Bali throughout the month of September with 'A Ceremony of Colour', alongside the destination's stunning clifftop views, curated food and beverage offerings and of course international artists and DJ's.
OMNIA Dayclub Bali
Jl.Belimbing Sari, Desa Pecatu, Uluwatu
+62 361 8482 150
www.omniabali.com