Indonesian culinary expert, restaurateur, and TV figure, William Wongso is recognised widely as a food diplomat from his role as a humble Asian street food connoisseur to promoting French cuisine that landed him the Chevalier dans l'Ordre National du Merite from the French Ministry of Agriculture in 2001.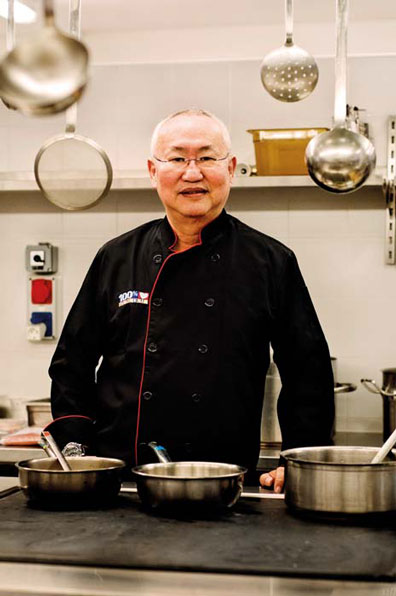 Despite his respected knowledge for international cuisine, it is Mr. Wongso's tireless passion to promote Indonesian cuisine around the globe that has earned him lasting praise.
Travelling extensively for two decades to put Indonesian food on the world's culinary map, his efforts garnered him numerous accolades including an award from the Indonesia's Ministry of Tourism for promoting Indonesian cuisine locally and abroad.
The celebrated culinary expert will be hosting "An Evening with William Wongso" this 27-28 November (dinner starts at 7pm) in one of Ubud's most relaxing venues, Petani restaurant.
During the evening, diners will be treated to a scrumptious four-course dinner to celebrate modern Indonesian cuisine.
Petani at Alaya Ubud
Jalan Hanoman, Ubud
Phone: 0361 972 200