Immerse in a rejuvenating festive holiday amidst the serenity of the illustrious wellness retreat, COMO Shambhala Estate. The wellness sanctuary has carefully curated a series of healthy festive feasts, as well as mindful experiences that will leave you feeling refreshed and renewed for 2024.
If you're seeking a calmer and more relaxed festive season celebration, then, COMO Shambhala Estate is the perfect destination for you. Running from 24-31 December 2023, embrace the harmony of nature, culture, and joyous moments to add a sprinkle of magic to your year-end celebrations.
On Christmas Eve, Sunday, 24 December 2023, start off your day with a leisurely morning with your nearest and dearest at the heartwarming Festive Brunch. Available from 11am to 2.30pm, savour a fusion of local and international delicacies, from Chinese dumplings to Spanish-style gazpacho, the talented chefs have curated a variety of freshly made dishes for the a la carte menu.
To enhance the magical ambience, guests will be treated to traditional dances by local dancers, accompanied by the lilting symphony of the gamelan orchestra. Priced at IDR 650,000 per++ adult and IDR 375,000++ per child aged 12 and below.
For dinner, head over to glow Restaurant for a magical Christmas Eve Dinner from 7pm to 9m. Marvel as the guests prepared a selection of festive classics at the open kitchen, featuring the rich flavours of Bebek Betutu, slow-roasted smoked duckling infused with aromatic Balinese spices and served with coconut rice, mixed vegetable urab, corn cake, and an array of sambal. The dinner will be serenaded with live acoustic music to make your Christmas Eve truly special. Priced at IDR 400,000++ per adult and IDR 200,000++ per child aged 12 and below.
On Sunday, 31 December 2023, prepare to bid farewell to 2023 with a New Year's Eve Dinner and Kecak Dance at glow. Immerse in the enchanting evening of cultural experiences, the rhythm and spellbinding chants of a traditional kecak dance performance. Continue on with a tantalising dinner showcasing Nasi Kuning, a traditional rice dish cooked in turmeric, served in the intimate setting of the venue. Priced at IDR 1,000,000++ per adult and IDR 500,000 per child aged 12 and below.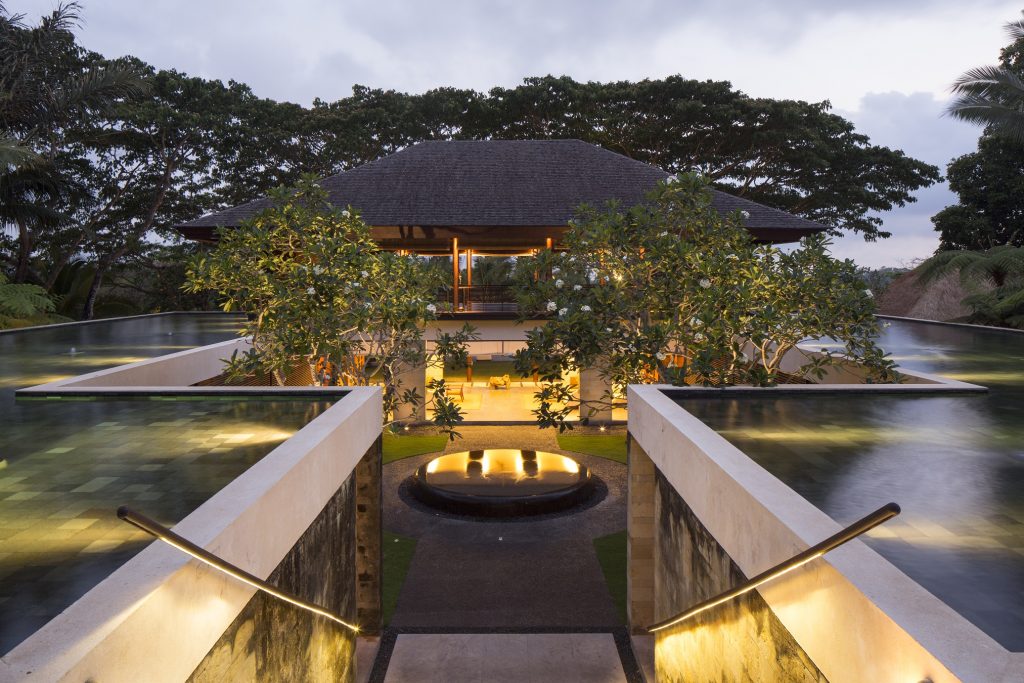 The wellness resort has also curated an array of rejuvenating treatments amidst the festivities. With an approach that is deeply rooted in its unique location, the immersive wellness experiences have been meticulously crafted in unison with nature to bring your season of celebration steeped in tranquillity. Available from 24-31 December 2023, guests can enjoy a 60-minute Acupuncture treatment priced at IDR 2,400,000++ per person (includes consultation), a 60-minute Marma-point Therapy, priced at IDR 2,400,000++ per person (includes consultation), and a 60-minute Private Pranayama and Meditation, priced at IDR 1,900,000++ per person or IDR 2,500,000++ per couple.
To find out their full festive programme, click here!
For more information or reservations, please contact +62 811 3821 4845 or email res.CSestate@comohotels.com
COMO Shambhala Estate
Banjar Begawan, Desa Melinggih Kelod, Payangan
+62 361 620 2218 | +62 811 3821 4845
res.CSestate@comohotels.com
comohotels.com/comoshambhalaestate