Bali is fun 24 hours a day , 7 days a week. That is a fact. From exploring the island all day, getting up early for a sunrise trek, discovering markets or museums, visiting a water park or safari park – even when its raining in Bali there's things to do! Yes the fun is never ending, and NOW! Bali knows that this fun extends well into the wee hours of the night. So, if you're looking for where to party in Bali , you've come to the right place:-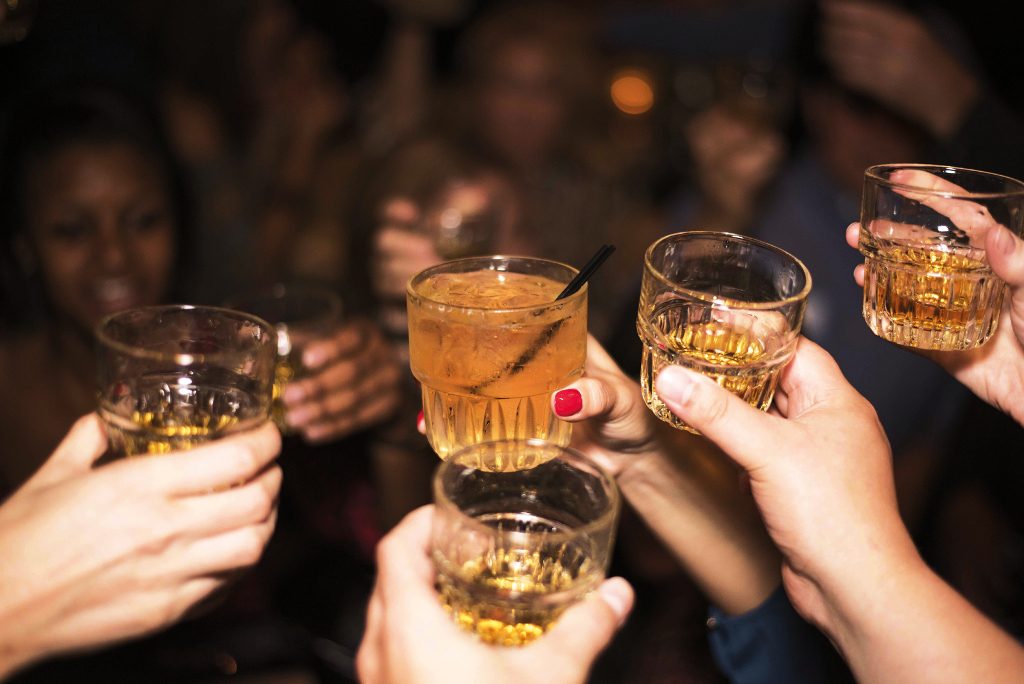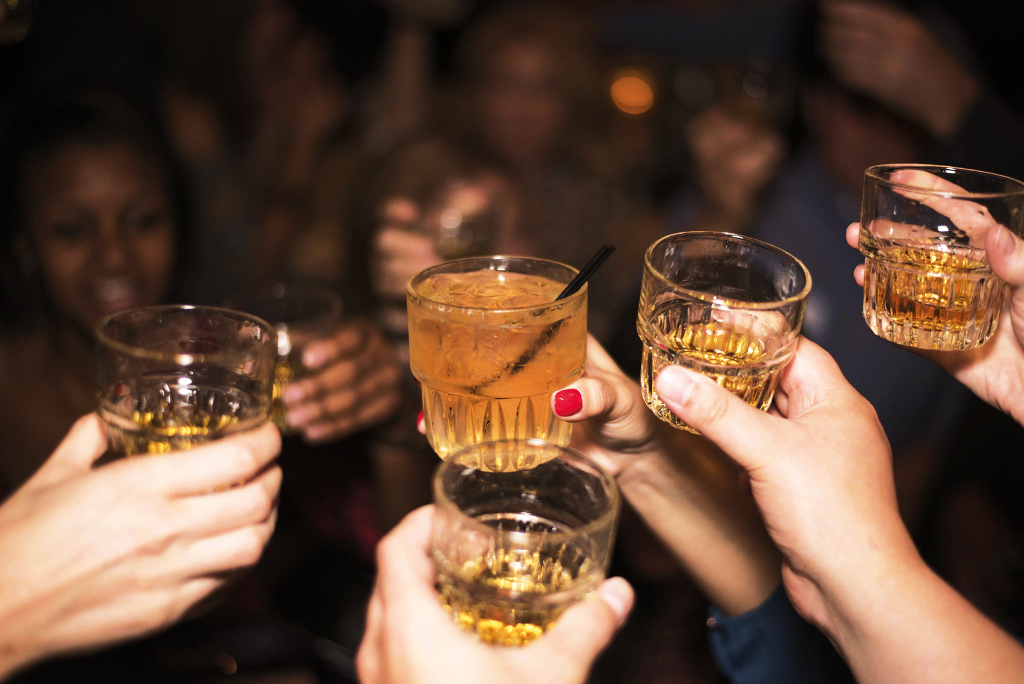 Kicking off the list is Seminyak, the island's most stylish district, loved by Bali's upscale clientele and party animals alike. Seminyak's night scene has blossomed over the years, armed with an arsenal of chic beach clubs and entertainment venues.
Motel Mexicola (Seminyak)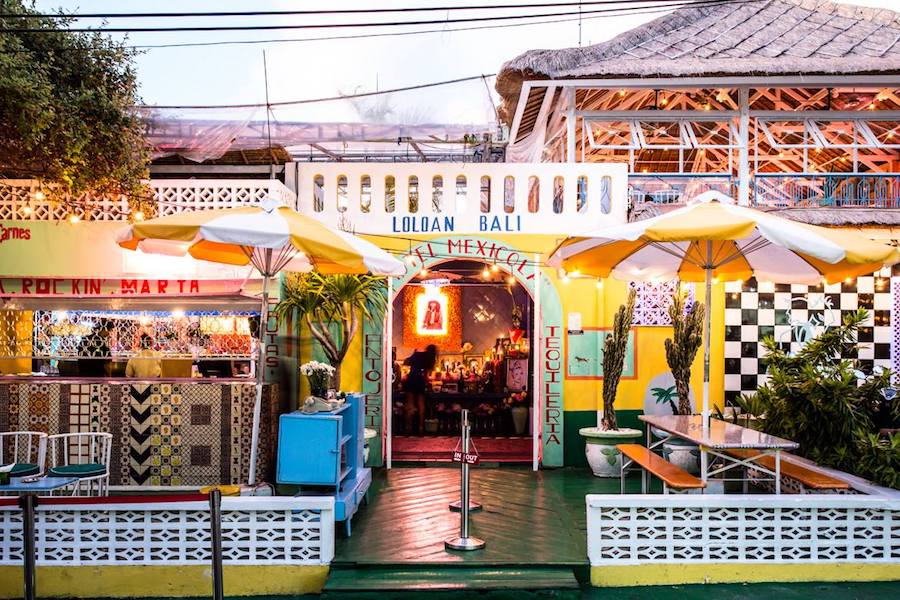 Loved for its quirky interior and vibrant ambience, Mexicola is a restaurant by day and club by night. Envision neon lights, cacti, Madonna art (in the biblical sense, not the pop star), melting candles, tacos, and tequila on a warm summer night. You can't talk about a party in Bali without mentioning Motel Mexicola!
The food and drinks are a take on both modern and traditional Mexican roots, bringing you a selection of tequila, gin, rum, whiskey, vodka, fun cocktails, and a cigar selection. The al fresco party is packed with locals, expats and travellers looking to let their hair down and dance on table tops after they've had one too many tequilas. Things are cheerful and casual at Motel Mexicola; there is no strict dress code. Music wise, the DJ spins tunes from old school hip hop and R&B, Latin pop songs, to top 40 hits.
A great spot to start the night as Mexicola closes at 1am.(www.motelmexicola.info)
El Nacional (Seminyak)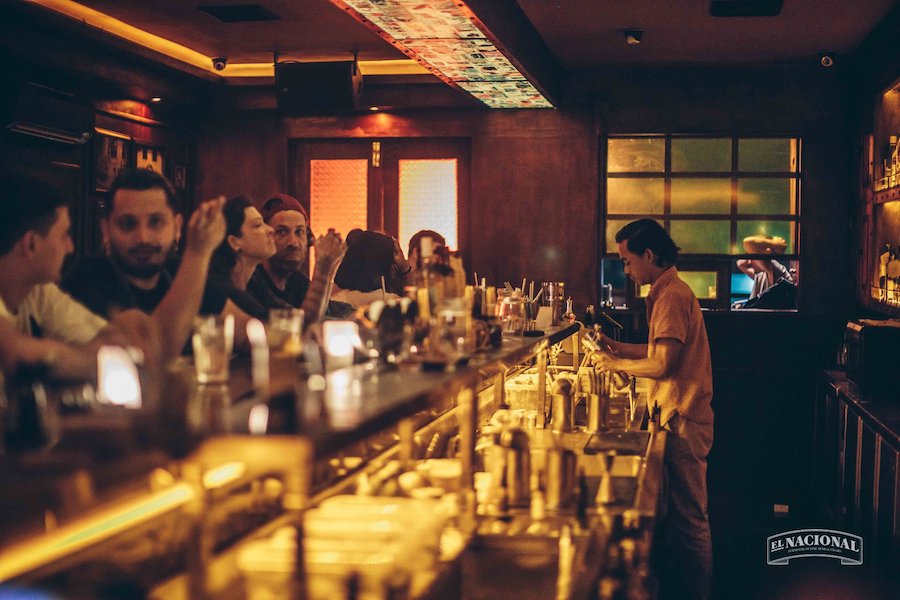 One of the newest speakeasies and places to party in Bali , El Nacional is a rum-focused bar with over 200 types of rum on offer as well as a whole cabinet of fine cigars. Beautifully decorated, similar to a gentleman's club with leathery seats, polished woods and marble top tables, El Nacional's manicured interiors should not confuse you – this little spot goes off!

With a focus on carefully crafted cocktails, drinks are at their best quality at El Nacional. With regular DJ spinning all sorts of tunes, whether its a Cuban-inspired night you might get some Latin American vibes in the room, or you'll have some amazing house music to set you through the night.

You'll find El Nacional above the Mad Sparrow restaurant on Petitenget Road, it opens at 6am but really only kicks off at around 10pm. As for closing time, well … that depends if the owners in the house, it could be a late one! Closed on Mondays.
(www.facebook.com/elnacional.bali)
La Favela (Seminyak)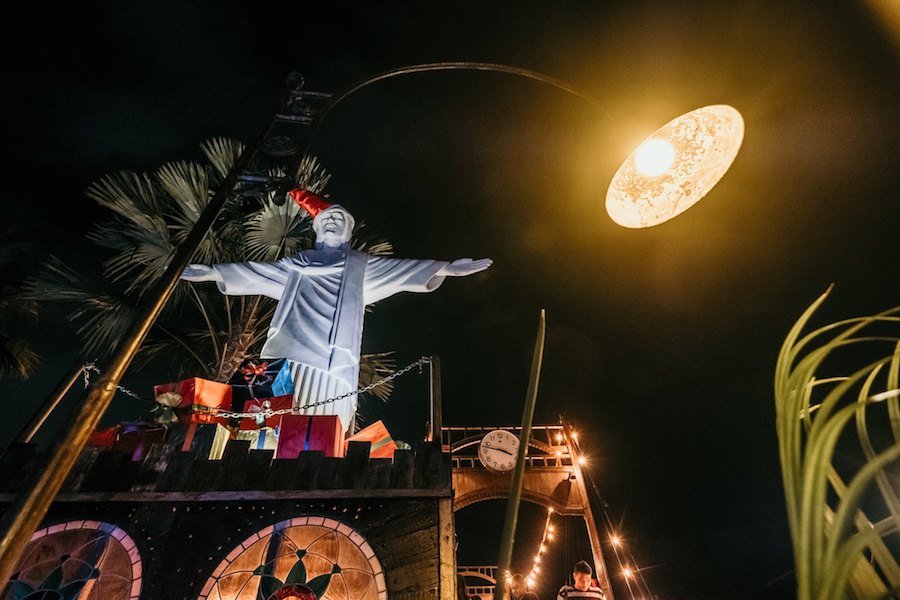 The metamorphosis of couple Gonzalo and Sandra Assiego's vision and mission to bring the Brazilian favela experience to Bali took its sweet time but La Favela has become Bali's most unique dining and party spot to date. Taking inspiration from the jungles of Bali, the favelas of Rio de Janeiro, to the underground bars and clubs of London and New York through the early '90s, La Favela was designed to bring the underground party scene to Bali. This is not your traditional club atmosphere, with the venue spreading over several floors, with indoor areas, garden areas, balconies, even a bridge!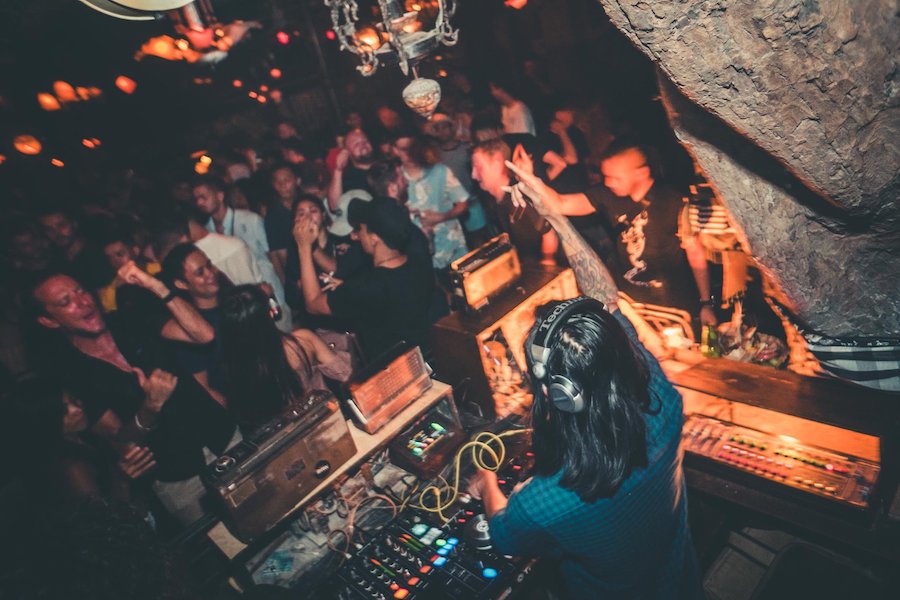 Everywhere the theme follows though, dark reclaimed wood and panels, trinkets and antiques filling the spaces. This place is full of character – and characters, in fact! The music strays far from your usual techno and house and instead embraces pop hits and old school tunes that everyone knows, loves, and can sing and dance to. If you want a more low-key ambience, head to Attika on the top floor where house music plays in the background and classic cocktails are aplenty. Premium cigars are on offer too. Open til late (www.lafavelabali.com)

The Vault (Canggu)
Canggu's naturally down-to-earth personality switches up at night at this new underground venue in the form of a party bunker.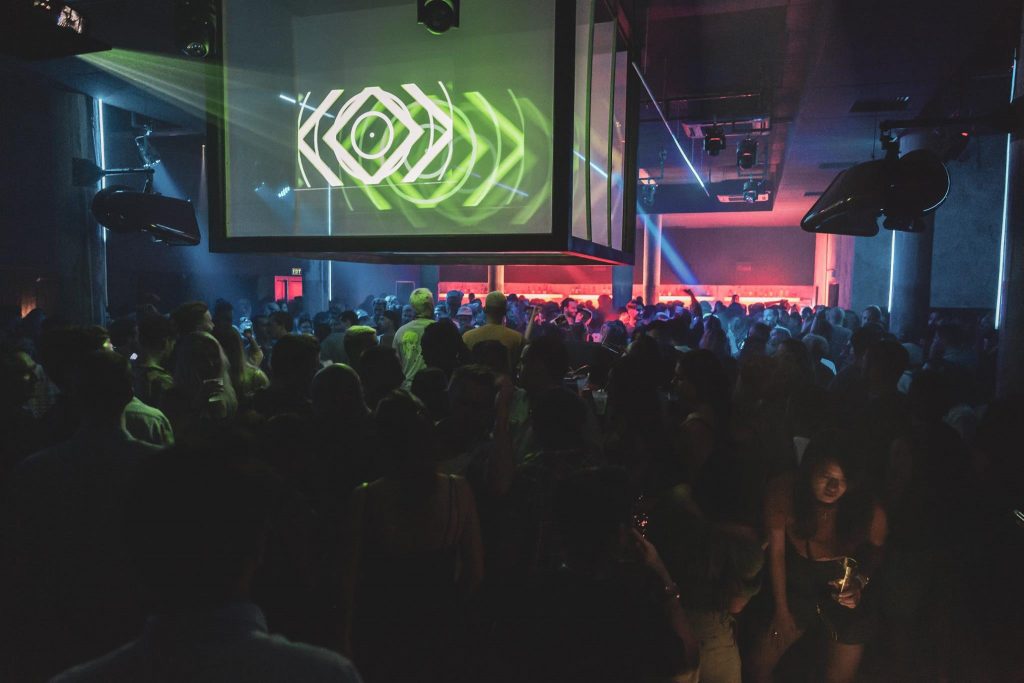 Vault is an underground nightclub located below the Tamora Gallery retail complex on main road Berawa that can reportedly house up to 1200 people. Its club is currently only exclusive to Friday and Saturday nights, whilst their Cocktail Bunker is open seven nights a week. Friday nights at Vault will have you dancing to house music, whilst hip hop lovers can get down and dirty every Saturday night! (www.vaultbali.com)

OMNIA Dayclub Bali
No one is bringing in more big names than OMNIA Dayclub Bali, perched high on the cliffs of Uluwatu with truly jaw-dropping views enjoyed from every inch of this one-of-a-kind club. Bringing a luxurious Vegas party style and fusing that with Bali's enchanting scenery and you have yourself the perfect combination for an epic day out. Of course being a day club, the party starts early, whilst the sun is out and the views are clear. Sit at a daybed and order up Champagne on ice as your name is paraded through the venue.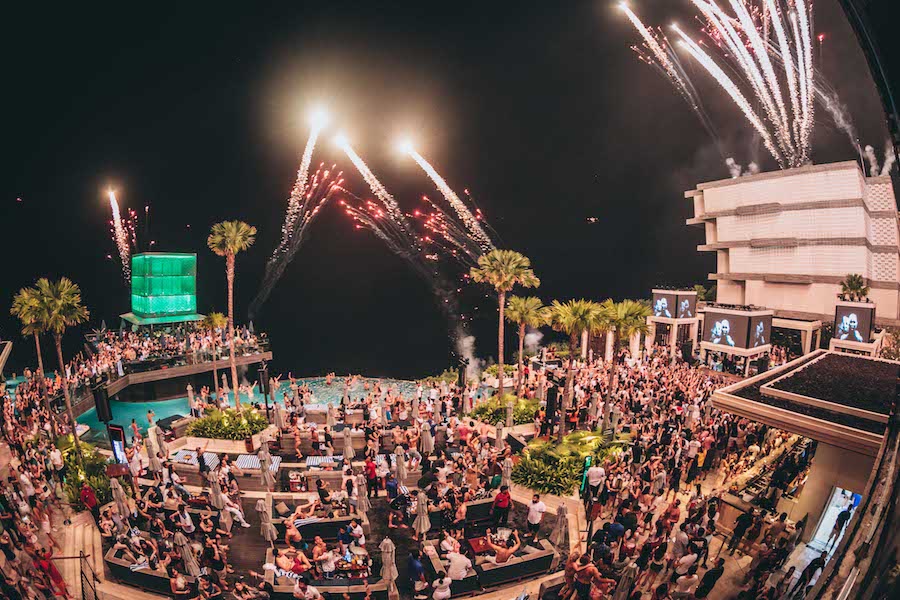 Their resident DJs will be spinning all day right up until 10.30pm on regular nights. OMNIA typically brings house music to the forefront, including EDM DJs at the top of their game. When big names come, OMNIA makes a spectacle and you can expect a big night out! They've had the likes of Martin Garrix, KYGO, Above & Beyond, Claptone, Duke Dumont, just to name a few. (www.omniaclubs.com/bali)
Lost City (Canggu)
Another one of Canggu's latest party destinations, Lost City offers high quality, artistic entertainment experiences from dusk 'til dawn. Tucked behind Canggu's many cafes and eateries, expect DJ sets with background dancers and wild acts extending across two levels.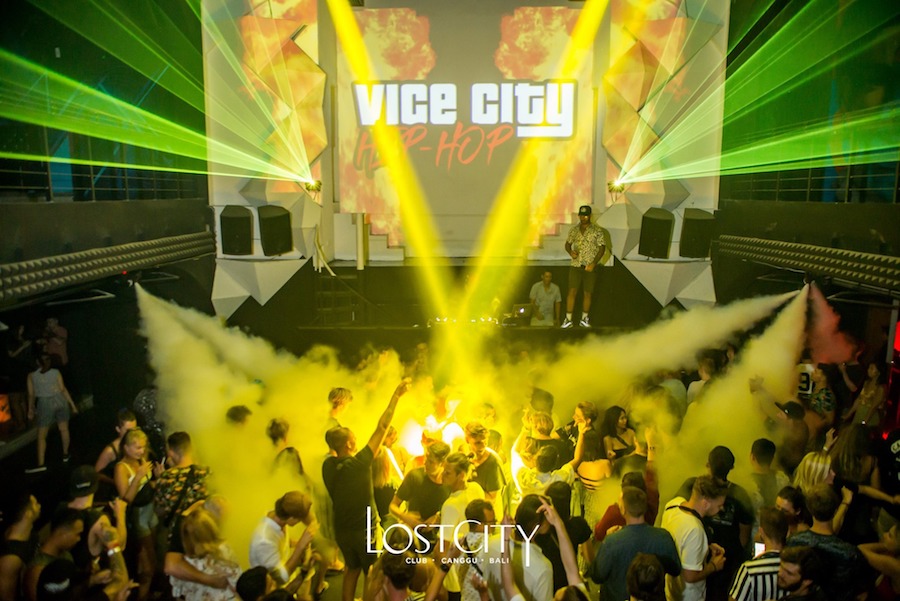 The music and performances are creatively driven by Michaelis (Supper Club LA & Lucy in the Sky Jakarta) who presents an immersive audio sensation and visual feast. With 2 bars, 9 VIP booths, and a capacity of 800 people, Lost City propels Canggu's nightlife scene to the next level. (www.lostcitybali.com)
Jenja (Legian)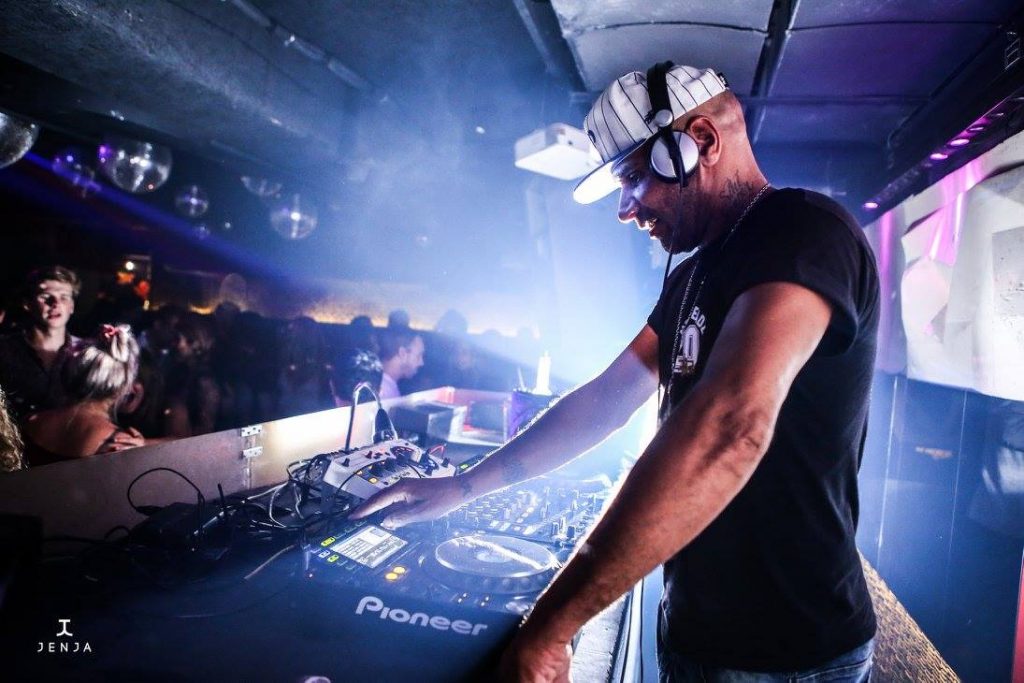 Heading south towards Legian, you'll find Jenja Club Bali , a spot for those who want love a good dance when they party in Bali ! This night club has two levels and is exclusively open on Wednesday to Saturday nights from 8PM. Jenja Foyer is equipped with lounge areas where guests can entertain and relax. Jenja's main room is downstairs from the Foyer where gigs are held and the dance floor is packed.
The venue brings in local and international DJs to offer a variety of techno and house beats each night for all types of crowds. It has become many cosmopolite's go-to night time hang out spot.

Open Wednesday & Thursday (10pm-4am) and Friday & Saturday (10pm-5am) (www.clubjenja.com)
Red Carpet Champagne Bar (Seminyak)
If you're a fan of bubbly drinks and all-night entertainment, Red Carpet Champagne Bar is worth powering through the Seminyak traffic. The bar is the proud home of Indonesia's largest champagne collection with more than 100 bottles available.
Expect to find all-time favourites, such as the best-selling Moet, to obscure selections such as age-old bottles of Cristal. Choices of wine, spirits, and cocktails are also included in their menu, which comes in the form of a tablet so ordering your fifth martini is only a tap away. Located on the second floor is their nightclub that 's open until late. Red Carpet is not only a place to party in Bali , it is an institution on the island.

Some may find Red Carpet's style a little cheesy, but that doesn't stop them from being popular every night of week. Open 12pm-1am (or later!)
(www.redcarpetchampagnebar.com)
Red Ruby (Seminyak)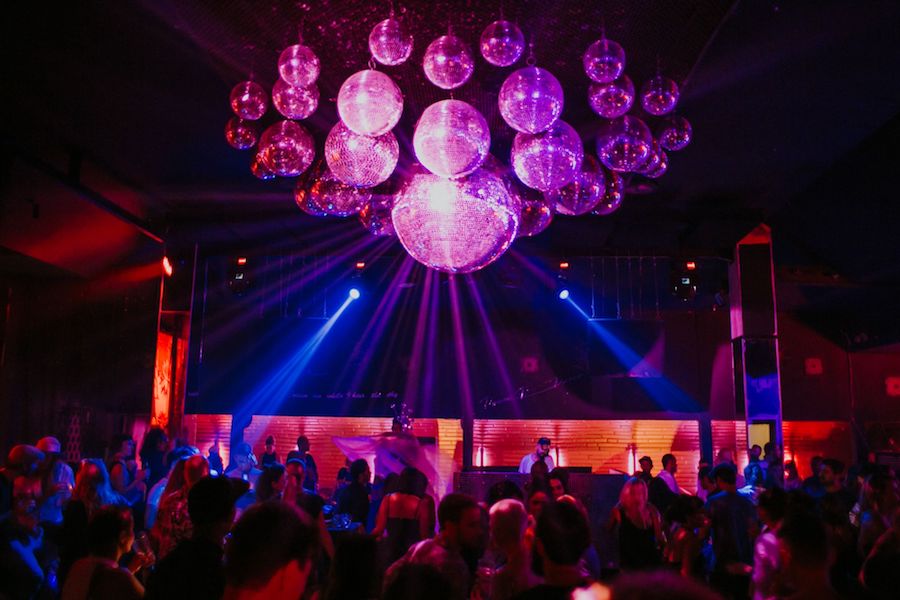 If you've already had a big round of cocktails and are looking for a late night spot, Red Ruby that has recently seen an upgrade. This is a full on nightclub where you'll be greeted by a wide spectrum of house, techno, and hip hop tunes. Their parties lure in a mix of youngsters and travellers looking to party city-style. It's one of the favourites for very late night parties.
Wednesday nights are a Progressive / Psy trance music experience – that's your kind of thing! Fridays at Red Ruby will see you dancing to hip hop and R&B, whilst sipping on curated cocktails and nibbling on light dishes brought to you by the Red Ruby team in partnership with the current hip and happening restaurants. Occasionally, Red Ruby hosts international guest DJs, such as the likes of Manu-L and Michael Vagas.
Jalan Dhyana Pura (Legian)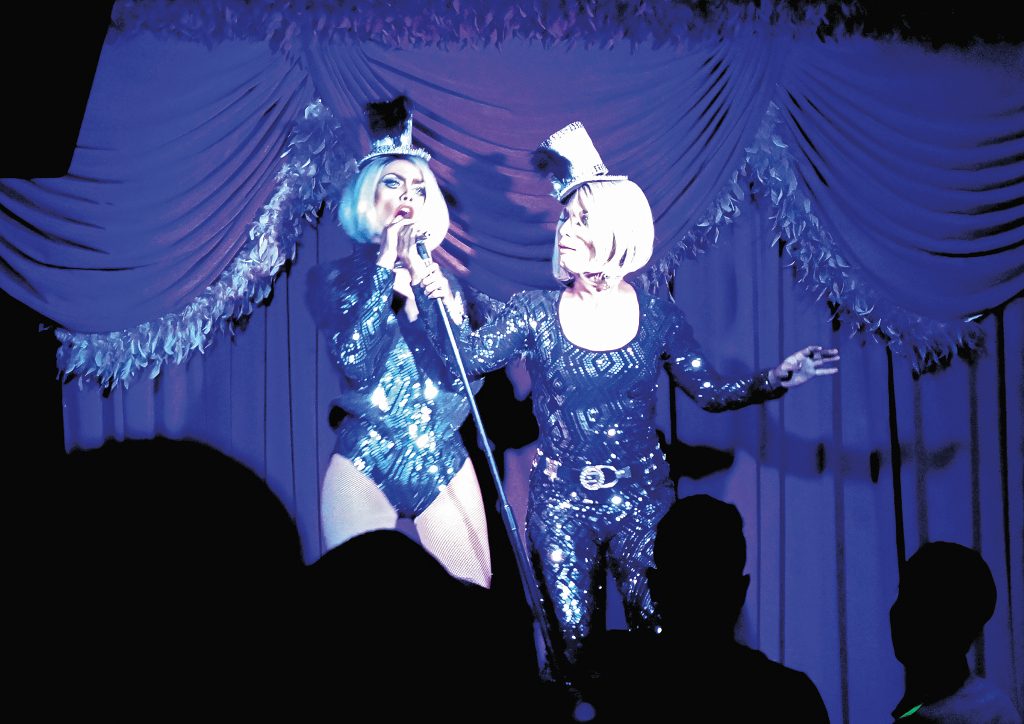 If you're up for something different but without a doubt very entertaining make sure you stop by at Jalan Dhyana Pura for a bar hop to remember. The street, now known as Jalan Camplung Tanduk, is Bali's LGBTQ main hub. Whatever you identify as, if you're seeking unique late night entertainment, count yourself in for a special kind of party in Bali .
You can start from Bali's most popular Bali Joe (www.balijoebar.com), and make your way to Mixwell Bar (www.mixwellbar.com), Bottoms Up Bar, and Face Bar all in the same strip. These gay-friendly bars are a magnet for their notorious drag shows and lip-synced female impersonations. Be prepared to meet your favourite divas, dead or alive.
CP Lounge (Ubud)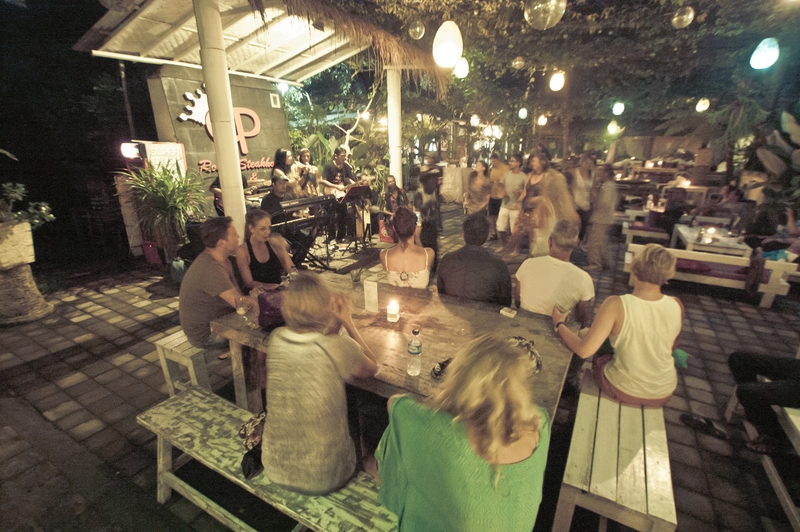 When you think of a party in Bali the first place to come to mind definitely is not Ubud . But if you do happen to be in the cultural capital and are looking for a night out there is one place to go and that's CP Lounge .

Found down their pathway from Monkey Forest Road, CP Lounge consists of many separate areas, featuring a chilled out open-air lounge and bar area, an area to play pool, another area for live bands and an indoor area where the party really happens, with live DJs hitting the decks.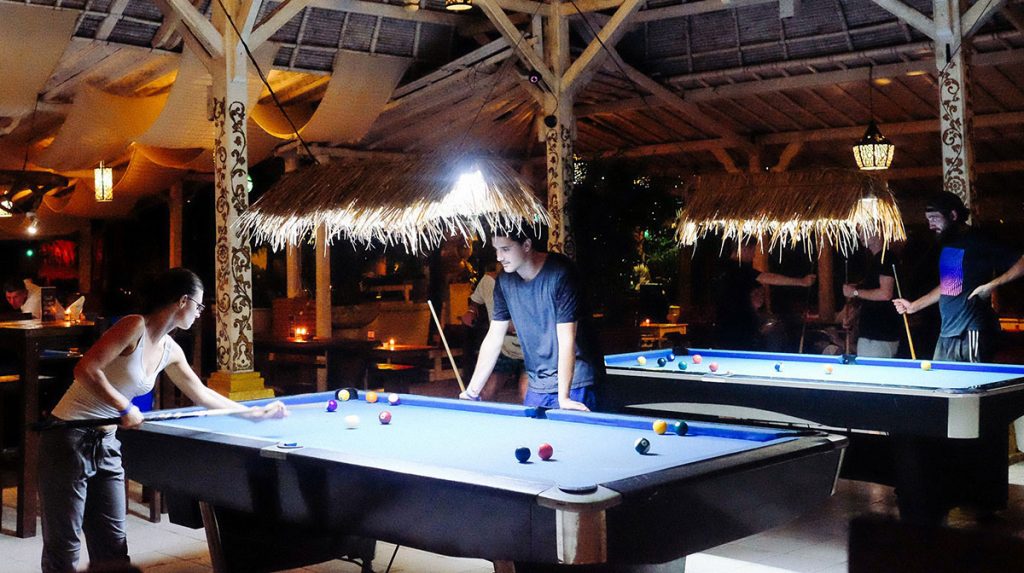 Once the sun goes down, CP Lounge becomes a lively place with awesome bands playing under the stars every day starting from 9 pm, with large communal tables and sofas where you can chat up other travelers, expats and locals alike and a constant flow of tasty cocktails, beers, and CP's famous shooters.
After the band stops playing, the party moves inside, where you can get your dance on, grab a seat along the sides of the dance floor, play a friendly game of pool in the back or watch all the action unfold at the lengthy bar.
Oh, and the best part? The bar doesn't close until the last person leaves!
(www.cp-lounge.com)