What can you and your kids do to connect to nature, learn new knowledge, de-stress, and get some fresh air in Bali? Lots! But to keep your child from digging in your freshly prepared flower beds, you can head up to Ubud and let them play in the rice fields, while learning about the ancient Balinese agriculture tradition.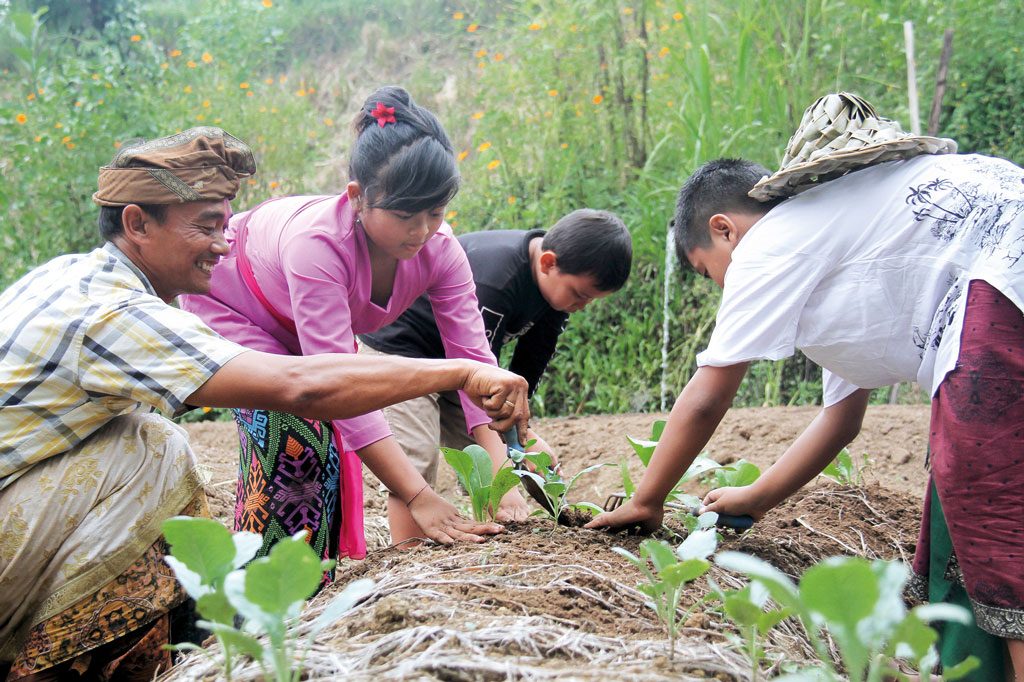 The traditional Balinese permaculture concept has received praises for its approach to agriculture and social design that seeks to integrate sustainability into daily life by working with nature instead of against it. Embracing this ancient concept, DesaVisesa in Ubud opens its doors to welcome not only the kids, but the whole family to immerse in the resort's fish ponds, gardens, and rice fields as well as to connect with the nurturing local community.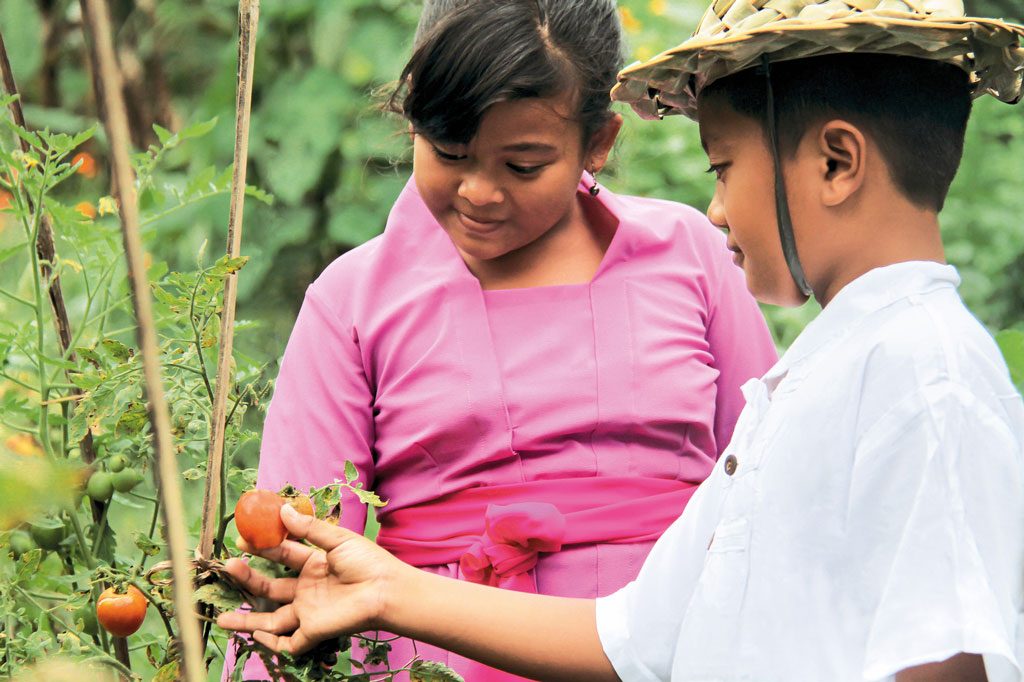 The resort's new movement to promote the Balinese Permaculture concept, "Permaculture Fun Journey" is designed as an invitation for your family to be sent back to the basics of life and honour Balinese traditions in it's truest way; back to nature, and learning about it first hand. Here you will eat the food cultivated from the earth upon which you stand, share the joy of life with community, and connect and smile with the local people.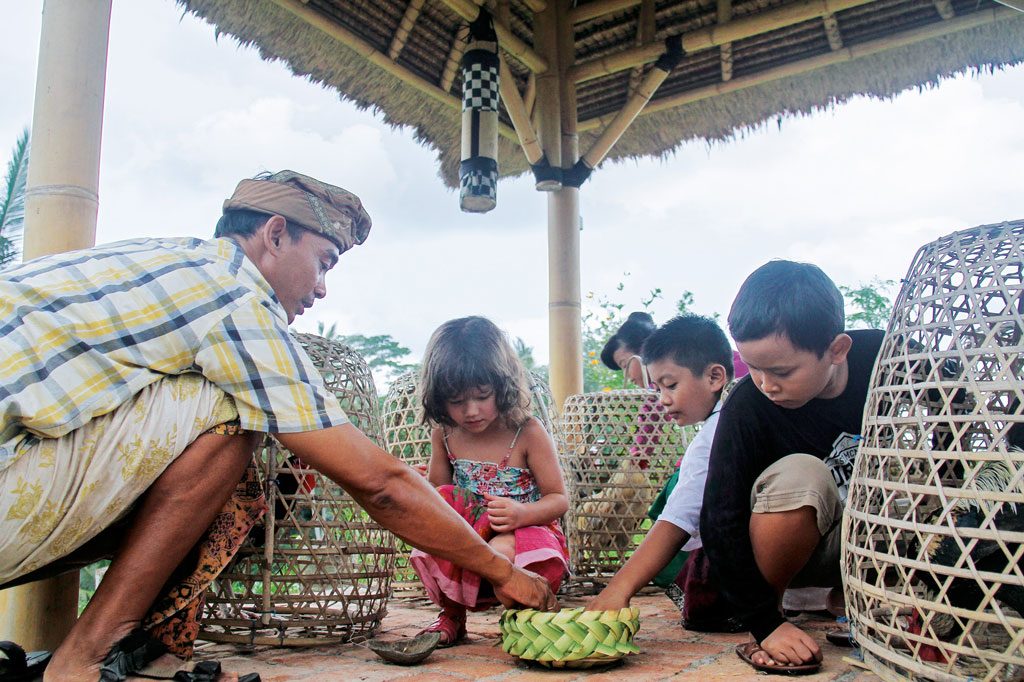 On the fun rural journey, the little ones will be taken on a tour around the pristine Visesa Village, before they finally get down and dirty by learning to be a farmer. They will plough, plant, and seed as well as feed the Visesa's farm animals and collect duck eggs. The kids will then be treated to a lovely lunch at the resort's Warung Tani or Warung Sawah restaurants.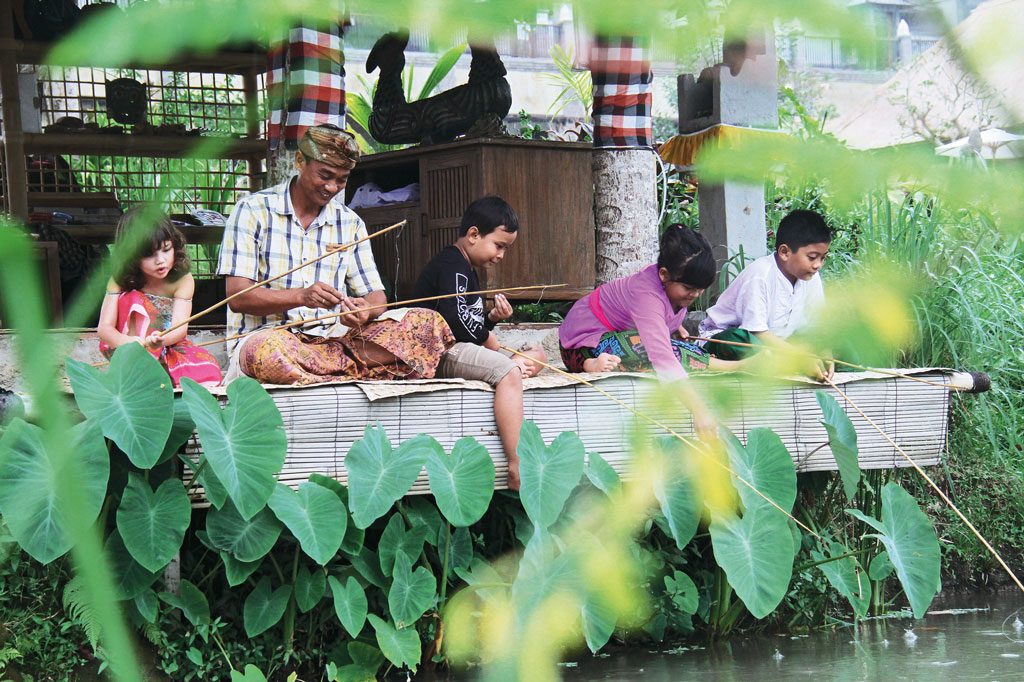 Visesa has dedicated more than two hectares of land to organic culture grown exclusively with natural compost. Species have been inter-planted for controlling pests while advanced waste recycling allows minimal use of inputs and energy. Besides universal permaculture methods, the Balinese traditional calendar that designates auspicious days for planting, ploughing, seeding and harvesting is strictly respected.
Desa Visesa Ubud
A : Banjar Bentuyung Sakti,Jalan Suweta, Ubud
T : +62 361 209 1788
W : www.visesaubud.com