Mason Elephant Park welcomes a new addition to the family as their 10-year-old elephant, Riski, gave birth to a female calf on April Fool's Day.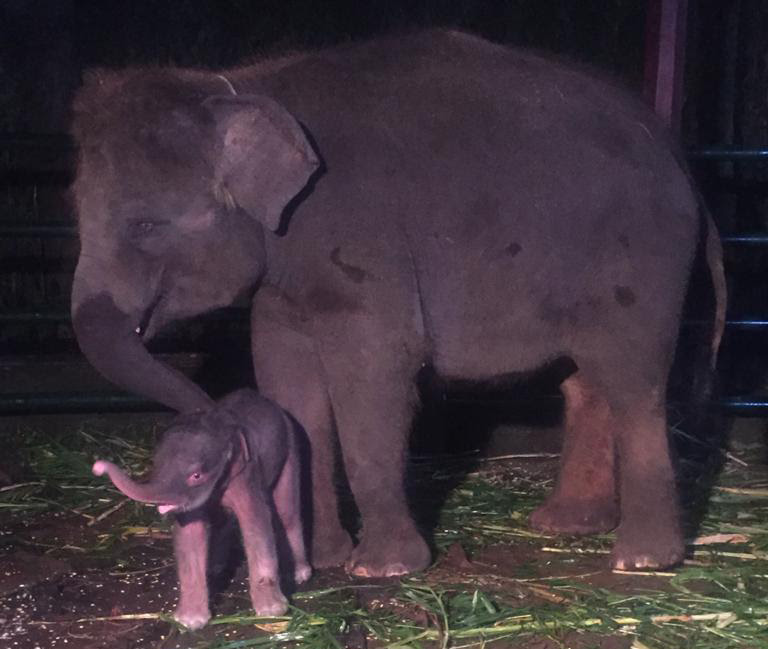 The exciting news came after Mason Adventures and Mason Elephant Park & Lodge owners, Nigel and Yanie, were informed a week earlier that 4 of their 31 elephants were pregnant, though none of them were expected to give birth until late in the year. An unexpected surprise, Riski gave birth to a healthy female calf while Nigel and Yanie were travelling to Melbourne.
During the early hours of April 1st, Yanie pulled a prank on Nigel that would in turn, become a reality. Yanie told Nigel that she was informed by the Elephant Park Manager that one of the pregnant elephants, Riski, had given birth. With much enthusiasm and excitement, Nigel ran into the other room to get in touch with the team in Bali. Nigel asked the operational manager to send a video of the new baby elephant, before Yanie revealed to him that it was all an April Fool's prank. "You got me good," Nigel said to Yanie, with much disappointment.
The very next day, Yanie rushed to tell Nigel that Riski had in fact given birth to a baby girl at exactly 11.15pm the previous night. Nigel, still disappointed from the previous day's prank, was not amused and told Yanie that the prank won't work a second time. It wasn't after his phone was bombarded with incoming photos and messages from Bali that confirmed the news was true. It was a blessing and an amazing surprise for Nigel and Yanie, since the baby wasn't due for a long time. To coincide with the special day of her birth, Nigel decided to name the newborn calf April, a fitting name indeed.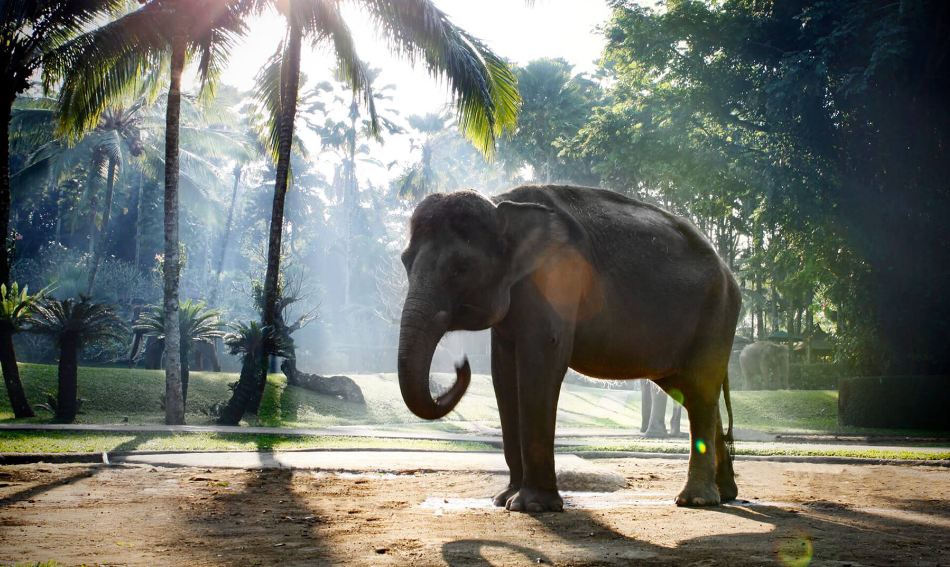 Interesting Fact: Riski, April's mothher, was born at the park 10 years ago under amazing circumstances. When Riski was born, she initially did not breathe. Riski's mother, triggered by her new motherly instincts, nudged Riski around with her feet and trunk until Riski finally opened her mouth and gasped for her first breath of air. Riski's birth was recorded and has been viewed on YouTube over 30 million times! Watch it now!
Mason Elephant Park & Lodge
Jalan Elephant Park, Tegallalang
+62 361 721 480
info@masonadventures.com
masonadventures.com