The festive holiday is always the most wonderful time of the year and AYANA Hotels in Bali is adding to the holiday magic with a variety of exciting festivities across its ninety-hectare resort. From sumptuous dining experiences and lively rooftop countdowns to Christmas tree lighting ceremony and hand-delivered presents from Santa, this Christmas and New Year's at AYANA Hotels in Bali will be an unforgettable one.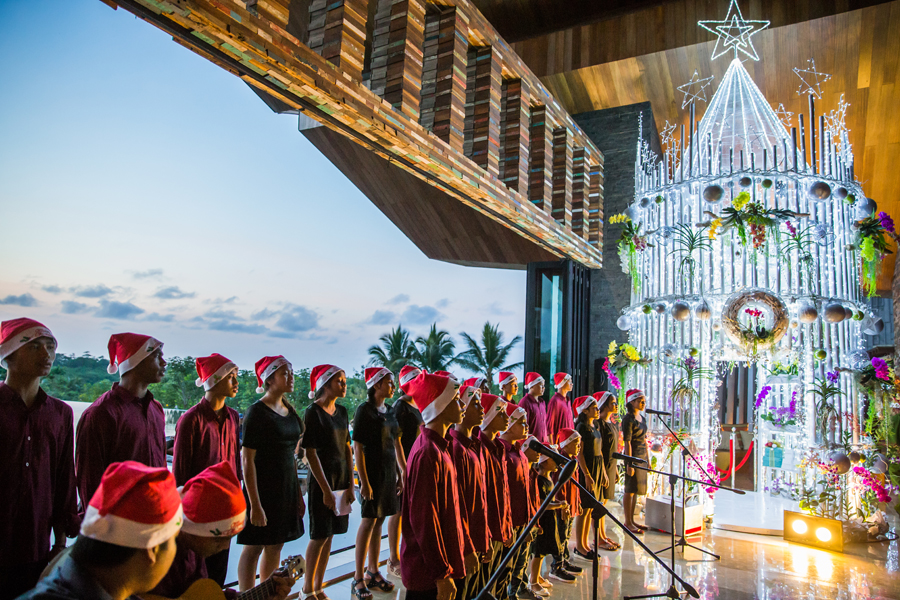 From Christmas tree-lighting ceremony and sumptuous dining experiences to hand-delivered presents from Santa and festive rooftop countdowns, AYANA Hotels in Bali have prepared a collection of fantastic events, thrilling entertainment and special amenities to celebrate Christmas and New Year's.
With the 2019 season theme being 'Festive in Bloom', AYANA will be embellished in traditional red, gold and bronze Christmas ornaments and flowers starting in December. The lobbies of AYANA and RIMBA will each be decorated with majestic Christmas trees alongside a floral-decorated photo booth.
Share the season's joy with your loved ones and indulge in the fantastic offerings specifically tailored to suit any mood through all 19 eclectic restaurants and bars at the resort. The festivities will commence on 7 December 2019 at RIMBA West Lobby with the fruit soaking ceremony followed by AYANA's signature Christmas Tree Lighting Ceremony.
CHRISTMAS
DAVA Steak & Seafood: Dine at an Oscar-themed gala evening and delight in a five-course feast meticulously curated to please your curious palates with a contemporary spread of the finest meat cuts and seafood from around the globe.
Kisik Pier: Enjoy exclusive overwater dining featuring locally-sourced and imported seafood favourites such as fresh lobster, prawns, squids, clams, deep-sea fish and more.
HonZen Restaurant: Add a touch of Japanese aesthetic to your Christmas festivities with the set menu and a la carte favourites.
Ah Yat Abalone Seafood Restaurant: Relish in the eight-course Christmas dining experience featuring celebrated dishes from China.
Kampoeng Bali: Immerse yourself in a cultural experience and jump back in time to the golden era of Bali with outdoor performances of the Kecak dance.
Sami Sami: Celebrate Christmas with authentic Italian dining featuring a set menu of lamb loin herb crest and smoked salmon with orange herb vinaigrette.
On 25 December, expect a visit from Santa himself during AYANA's Christmas party celebration. The resort will be inviting guests to get into the spirit of giving and support the resort's CSR programme by bringing ready-to-give presents for kids from the local orphanage in Bali who will be carolling around the resort and restaurants to entertain the guests.
NEW YEAR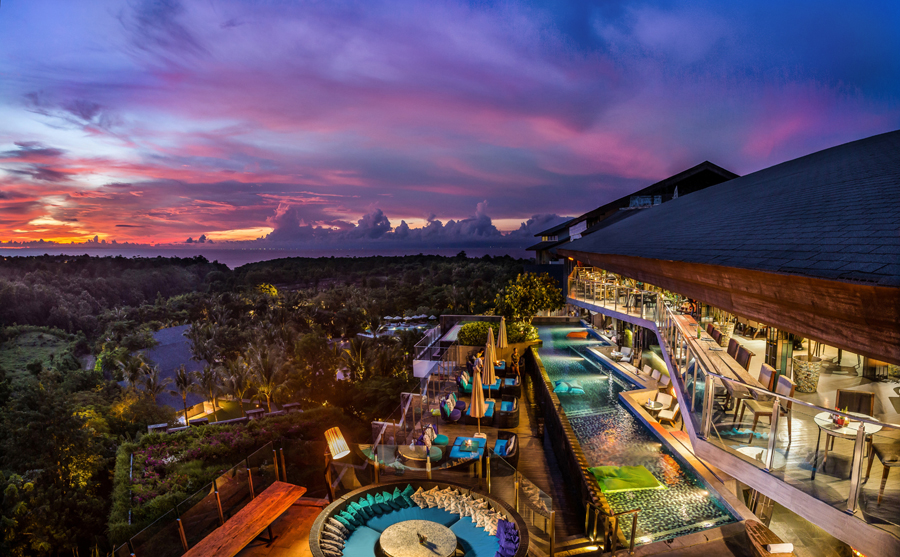 UNIQUE Rooftop Bar & Restaurant: Bid farewell to the last Sunday of 2019 at the Sunday Funday Pool Party, featuring delectable Mexican bites, refreshing cocktails and groovy DJ performances.
To'Ge Restaurant: Decorated with blooming flowers, catch magic tricks performed by a street magician along with a tarot reader to get your 2020 forecast with insightful card readings.
Ah Yat Abalone Seafood Restaurant: Feast on tantalising Cantonese set menu accompanied with classical violin and piano performances.
DAVA Steak & Seafood: Experience a glamorous New Year's Eve at the award-winning restaurant with its chic Martini Bar and set-menu dining experience featuring prime meat cuts and fresh seafood options.
Kisik Pier: If you're opting for something a little more intimate, the Kisik Pier is offering unique overwater dining overlooking the scenic Jimbaran Bay.
Rock Bar, BALI: Join the coolest countdown party at the world-renowned Rock Bar, BALI, featuring amazing cocktails, great music and magical fireworks show above the AYANA cliffs.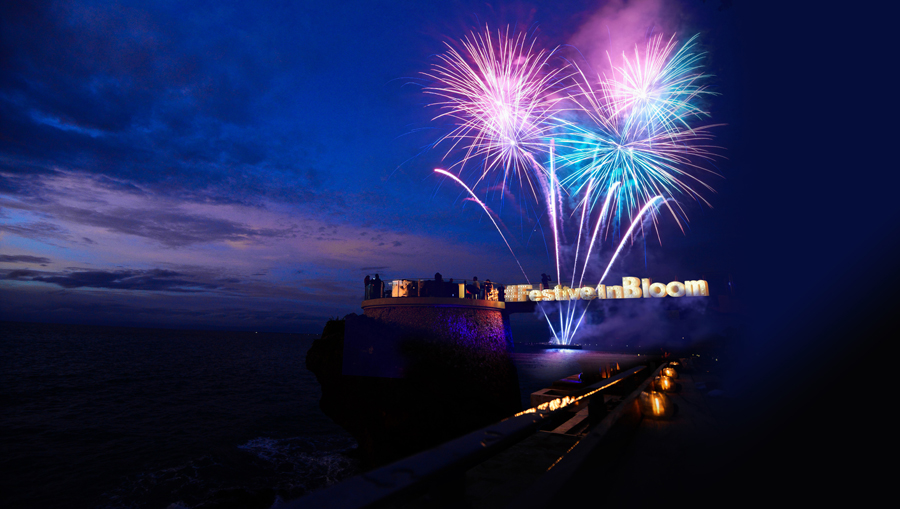 Release the stress of 2019 with a relaxing and rejuvenating spa experience at AYANA's Thermes Marins Bali Spa. Indulge in the fantastic spa treatments offered at any of their 49 treatment rooms or go for a more picturesque option at the award-winning Spa on the Rocks. Enjoy the lavish 2,5-hour Diamond Miracle treatment and get the ultimate pampering experience using a combination of crystal peeling foot soak, sea mineral full body scrub and massage, revitalising facial and sensual ocean splash rose bath using flower petals from 500 red roses.
Make your reservations early and create everlasting memories during this year's festive season at AYANA Hotels in Bali. To view the full list of promotions and festivities at AYANA Hotels in Bali, click here!
AYANA Resort and Spa, BALI
The Villas at AYANA Resort, BALI
Jalan Karang Mas Sejahtera, Jimbaran
+62 361 702 222
info@ayanaresort.com
www.ayanaresort.com
RIMBA Jimbaran BALI by AYANA
+62 361 846 8468
info@rimbajimbaran.com
www.ayana.com/bali/rimba-jimbaran