The 2008 GFC (global financial crisis) spelt disaster for the Bali art world. The Indonesian art market, after a record boom, went to bust with collector's buying immediately slowing, galleries around the island closed, while others wound down their activities. The woes continued with a decrease in tourism and smaller holiday budgets – luxury items such as artworks were off the shopping list.
Now, a decade on, the organic response by local artists, art communities and creatives is defining a new era of art infrastructure that is having a positive impact upon the Bali art scene. Artist driven initiatives, alternatives spaces, foundations, creative hubs and cafes, along with new art and creative events – the art landscape is increasingly dynamic, exciting and inspiring. Behind these developments is a diverse group of people from different backgrounds shaping new horizons for Bali – one of these dedicated characters is Ruth Onduko.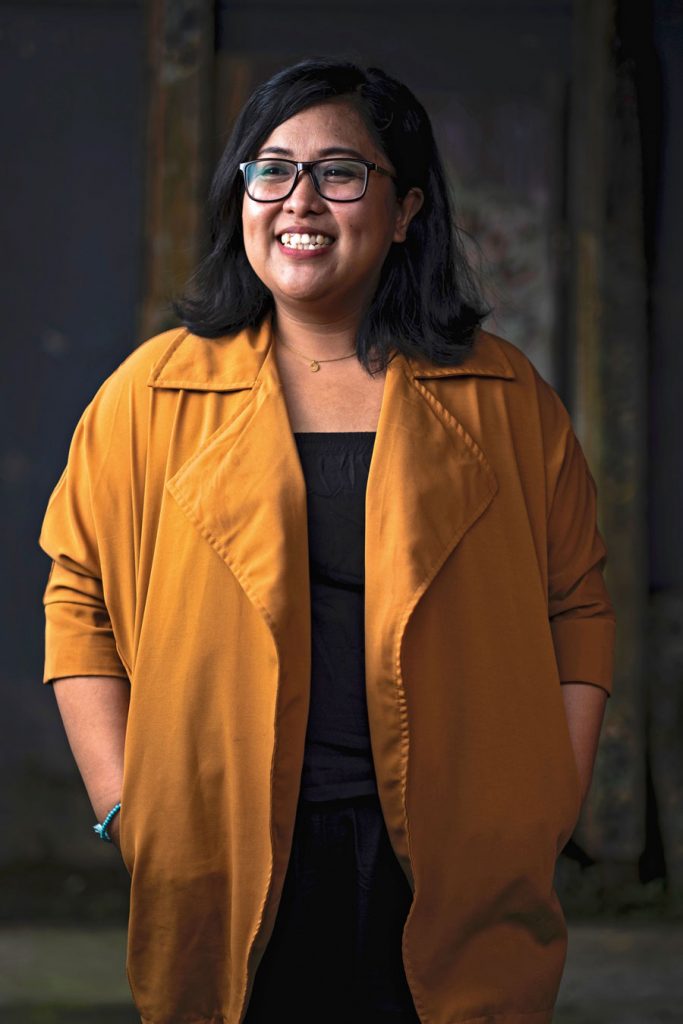 The most experienced and connected art manager on Bali, Ruth represents the new frontier of female art workers, including artists, writers and managers who are the essential 'small army' within the rising infrastructure. Born in Semarang, Central Java in 1983, a graduate in Communications Studies from the GadjahMada University, Jogjakarta, in 2008 Ruth moved to Bali where she began her career as the Public Relations Officer and art event organiser at the Museum Kartun Indonesia, Bali in Kuta. Her next position as gallery manager at the Tony Raka Art Gallery in Ubud introduced her to the Indonesian contemporary art world, were she oversaw operations until 2012.
Ruth went on to project manage art collectives, art and photography communities and event managed "Merayakan Murni / Celebrating Murni", the landmark collaborative initiative in 2016 by Ketemu Project Space, highlighting the legacy of late, iconic Balinese female artist I GAK Murniasih.
Instrumental in the development of four important, recent projects that are helping to fill critical gaps within the infrastructure, and that will aid in the future sustainability of the Bali art ecosystem, Ruth has played vital roles in the creation of the annual world-class contemporary art exhibition Art Bali, the design themed event Seminyak Design Week, Futuwonder a collective supporting the women artists of Bali, and her pet social media project – a centralised portal of information promoting events throughout the island – "Senidibali" on Instagram.
"In 2016 I was about to participate in a group photo exhibition in Denpasar and was thinking of the best way to promote this event. At the same time a friend was asking me to help to promote her first exhibition," Ruth explained. "Other artists, spaces, and communities also needed a platform as so many of them were already sending me their event information and asking me to share it out. Instagram is the easiest, and most accessible tool to engage with a wider audience, so I started @Senidibali, along with its supporting website. I understood the potential to help the community, and especially the art community by sharing what's happening in the Bali art world."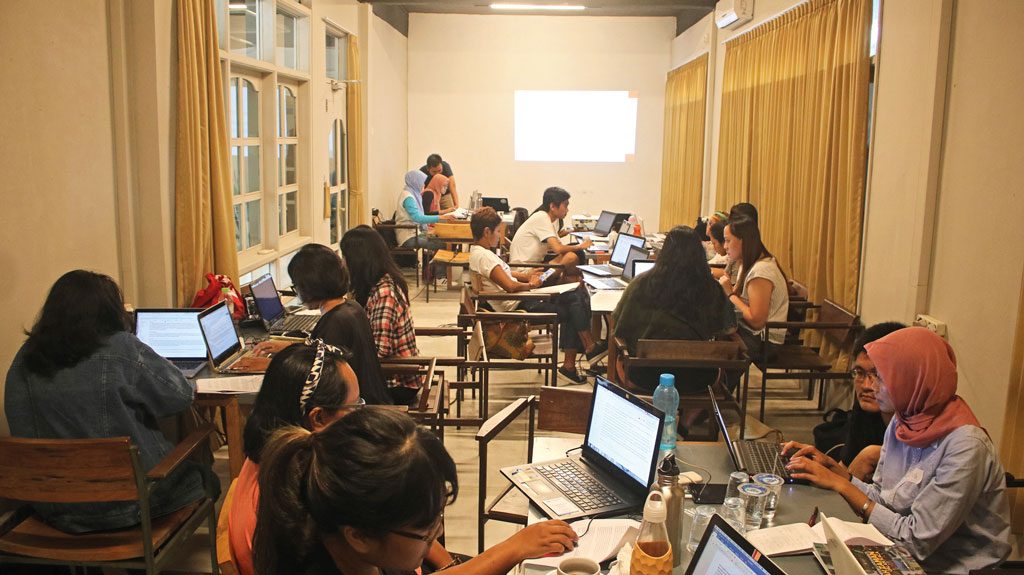 "Seminyak is the trendsetters capital of Bali, one of the go to locations for foreign and local tourists, especially the millennials," Ruth stated when revealing the origins of Seminyak Design Week. "Design consciousness is ever present within the architecture, the logo and brand design, and venue interiors – much of this awareness is created by communities of talented local designers. The Indonesian design industry has huge potential to contribute to the burgeoning creative economy. With this in mind, we wanted to showcase the creators who make designs for better communities."
"I was employed by Uma Seminyak, a performance and event venue in Seminyak, as community manager in February 2018. Working together with Uma's team after 3 months of preparation we held the first Seminyak Design Week in May 2018," she said. The event showcased 39 guest speakers, sixty crafters, designers, and architects participating with other creative spaces throughout Seminyak and Denpasar in design related events. Seminyak Design Week 2019 is slated for August.
"Bali has many artists, but lacks professionals in the field of art management and event organisation. It also requires a specific venue for large-scale events," Ruth said. "The rapid development of IT and the web is the foundation for enormous growth and opportunity, as more and more collaboration amongst the art workers with expertise continues."
"It has always been one of my dreams to help create a large scale contemporary art event in Bali. In early 2017 I was asked to join the Art Bali team," Ruth said. "It has been a great opportunity for me to work and learn directly from Indonesia's leading art management group HPAM." (HeriPemad Art Management of Yogyakarta, responsible for the countries most unique contemporary art event ArtJog).
A passionate photographer, Ruth Onduko's excellent array of images can be viewed at:
www.flickr.com/photos/theonduko/
www.theonduko.weebly.com/
Instagram @senidibali