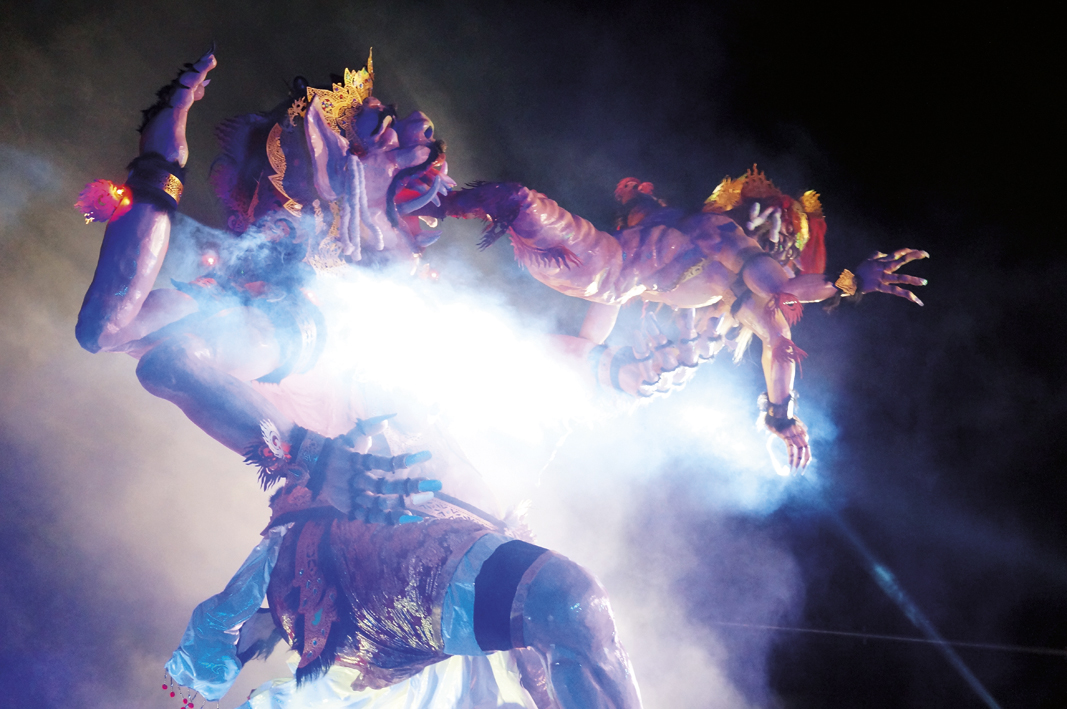 Bali is at present busy preparing yet another festivity in welcoming the Lunar (Saka) New Year, known as Nyepi, which according to the Balinese calendar system will fall this March 21. Nyepi is the most unique festival ever held in Bali, for the whole island will experience total silence for 24 straight hours.
However, the night just before the silent day, a real party will take place on the streets in Bali. On this Nyepi eve, all the Balinese Hindus across the island are having extravagant parades and marching along the streets while carrying ogoh-ogoh, a gigantic puppet made from colorful papers, mirrors, suede, tinsel, bamboo and other materials. The ogoh-ogoh itself is skillfully shaped and crafted into forms of monsters representing evil spirits. Fire would be set on the ogoh-ogoh before midnight as a symbol of exorcism, essentially ridding the island of any evils.
On the Nyepi Day, when practices that involve pleasure, traffic, fire and work are prohibited, Bali will resemble an abandoned civilization. The only public facility allowed to operate is hospitals – even the airport is closed. The non-Hindu residents usually go to hotels as their temporary refuges before the ogoh-ogoh parade starts in order not to get caught in traffic; some of the roads are closed for the parade. Aside from hotels, people in Bali who don't practice Nyepi usually go to the neighboring islands of Lombok or Java as an escape.
Since noises are also prohibited, you might need to turn your TV and music player to the minimum – as long as the sound doesn't reach the road, you will be fine. Oh, and you can't go out!