Quiet beaches and empty roads in Bali may seem like a thing of the past with Bali getting more popular every year. The streets today seem to be busying, the beaches lined with places and people, however if you head west you'll find that the 'old Bali' still lives on.
Situated at the westernmost tip of the island, the West Bali National Park is where you'll witness the island's 'wild side'. This 190 kilometre-squared area is home to over a hundred wildlife species; the park is widely known as the sanctuary of the exotic Bali Starling (Leucopsar rothschildi), Bali's only endemic vertebrate species. It was the key objective of the park's creation in 1941 to preserve this iconic yet endangered Bali species. By 2011, the park received 60 endangered Bali Starling from the Surabaya Zoo and Taman Safari Indonesia to be released in the wild.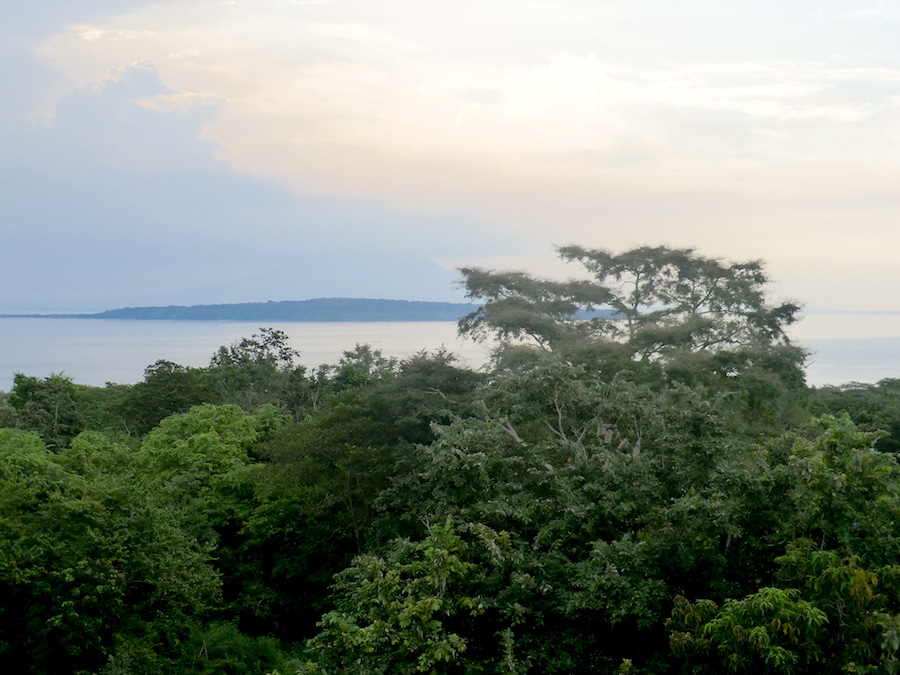 Now approximately one hundred and forty one Bali Starlings live free in the national park, alongside one hundred and sixty species of other birds that have been recorded to exist in the park. Other fauna found in the park include the Wild Bull (banteng), Hawksbill Turtle, Milky Stork, Menjangan Wild Deer, Wild Boar, and many more. The park's wild terrain varies from rainforests to dry savannahs, acacia scrubs, lowland forests, as well as montane forests in the higher region. The bio-diversity here is also high despite its small marine area, with one hundred and ten species of corals belonging to eighteen families recorded. West Bali National Park is truly Bali's natural treasure!
Sailing off the coast, Menjangan Island, named after the deer that roams its beaches, is an untouched region of West Bali admired for its spectacular underwater spectacle. If you're looking for an escape, Menjangan is an ideal place for diving and snorkelling away from the over-crowded reefs. The steep drop-off is a wonderful spot to watch an entirely different world of marine life – you'll be in awe just by watching turtles, dolphins, eels, and even some sharks co-existing in their wild habitat. The island is off the northwest coast of Bali and is accessible from Labuhan Lalang or Pemuteran Beach. The isolated location has helped in preserving a vibrant and unspoilt marine landscape. Apart from diverse coral species and colourful fish, there are also many kinds of sea birds and shorebirds residing on the island. Menjangan Island is part of the marine reserve protected by the West Bali National Park.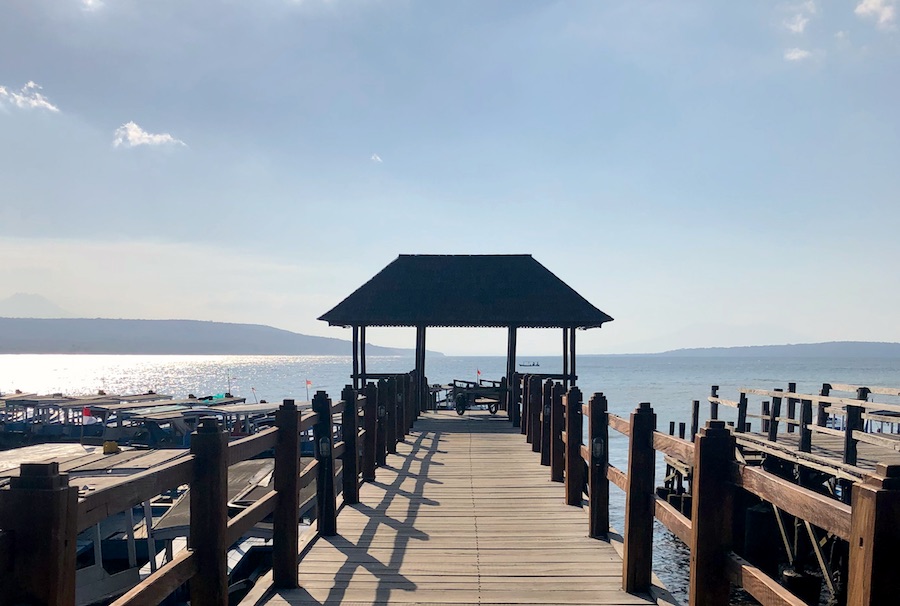 Resembling a deserted sea temple, Rambut Siwi is among the lesser known of Bali's coastal temples but is believed to protect the island from evil forces that come from the sea. Unless there is a ceremony on, the grounds are quiet if not peacefully vacant – a change of scenery from the popular Tanah Lot and Uluwatu Temples. Its picturesque clifftop location overlooking a black sand beach was thanks to Hindu priest Nirartha (who also founded the two aforementioned famous temples), who had a good eye for ocean scenery. Legend has it when Nirartha first discovered the area, he donated a lock of his hair to the local villagers, which is now kept in a box buried in a multi-tiered shrine as a symbol of protection. Hence, the name Pura Rambut Siwi (temple of Siwi's hair).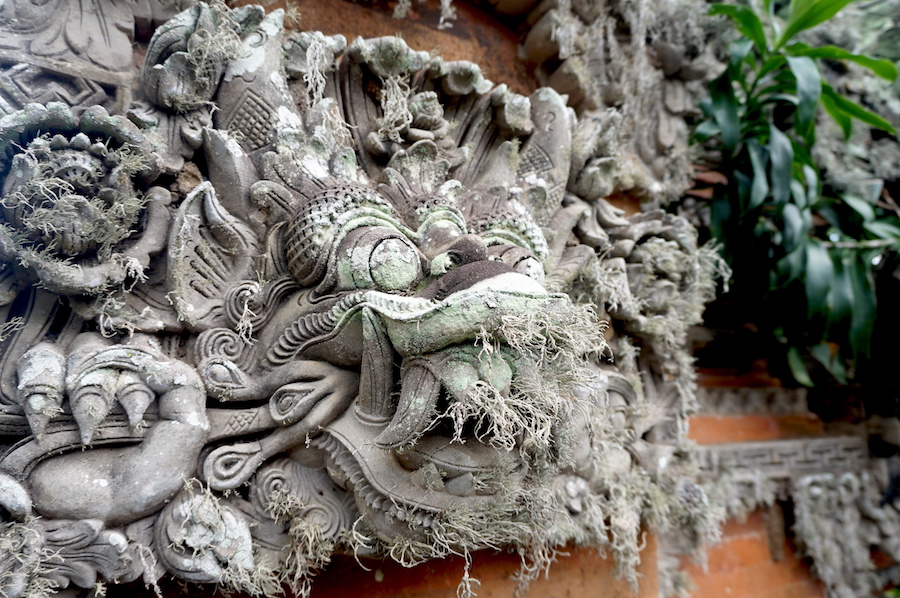 Drive to Negara in Jembrana Regency where the ocean view is different to the usual army of surfers. You'll know when you've reached Perancak Village once you set your sights on the colourful fishing fleet found there. Home to over a hundred timber boats, the beach here is adorned with fishing boats, making it one of the area's main attractions. Every year, it is a place for traditional rowing boat races. You can also find theme parks here that have motocross and road-race circuit facilities. Perancak Beach is known as one of Bali's hotspots for turtles to lay their eggs. The village helps monitor the hatchling activities through the Kurma Asih Sea Turtle Conservation Center. The Institute for Marine Research and Observation (IMRO) and National Oceanic and Atmospheric Administration (NOAA) station are also based in Perancak, serving to study the points where fish gather in the sea, monitored via satellite.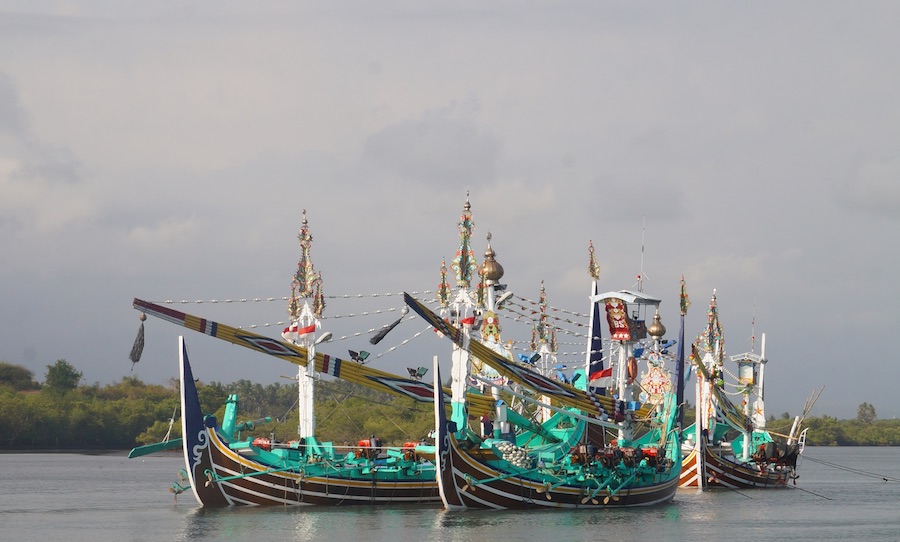 If you're looking to catch magnificent waves in West Bali, Medewi Beach is a beautiful rocky beach sought-after by surfers for the unique characteristic of its waves (it boasts two surfing spots, fat waves, long swells, and a left hander). It's great for surfing all-year round but the best time to come is April, May, June, and August. There is a variety of other things to see around the area. Bunut Bolong, aka the 'magic tree' (approx. a 20-minute drive northeast of Medewi) is a grand Banyan Tree that has naturally grown to leave a gap in the centre big enough for vehicles to pass through. Driving 30-minutes northeast from Medewi, you'll encounter Juwuk Manis twin waterfall, one of the few waterfalls in the area. The trek through the dense jungle, steep cliffs, and coffee and clove plantations is an adventure in itself. Alternatively, opting for a more relaxing excursion, stay on Medewi Beach on the east of the river mouth to catch local fishermen bring in their morning catch, usually around 10 AM. You can watch fishermen and their wives mending nets, kids playing, and sales of cheap and fresh seafood taking place.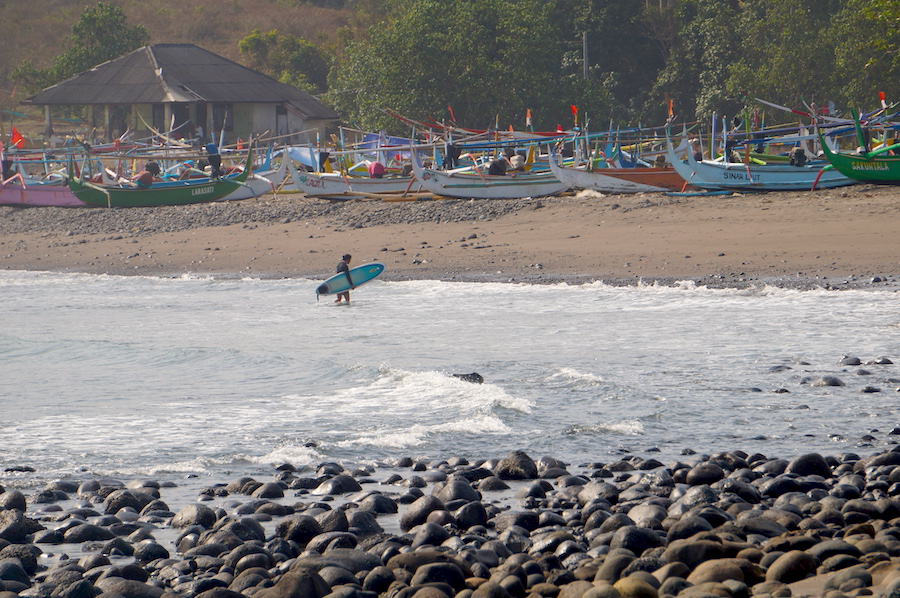 If you're planning to cross the Bali Strait, Gilimanuk is the bridge between Bali and Java. Travellers to and from Java can get a ferry for a short 40 to 45-minute transfer to and from Ketapang, East Java. Vehicles are permitted on these boats, so cars, trucks, motorbikes can get on the ferry at an additional cost! For many backpackers and newcomers, crossing the Bali Strait is the main access to reach a tropical paradise.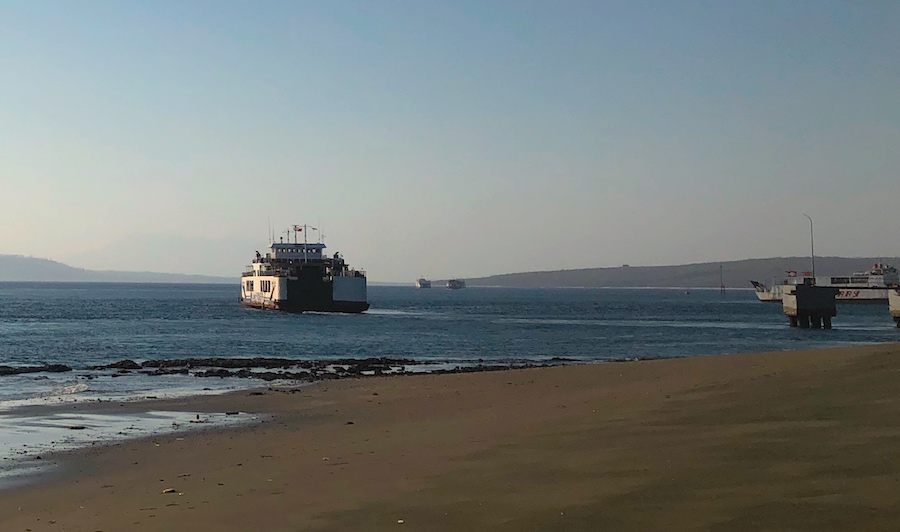 Although many may opt for the quicker and pricier method of flying in and out, the ferry undoubtedly offers a more authentic experience. Apart from its renown as the port to Java, you'll hear stories about 'anak-anak logam' (coin kids). If Japan has pearl divers, Gilimanuk has pre-teens waiting around tourist boasts with one request to ask: to throw money into the water. The second the money touches the water, the kids scramble to free dive in a quick attempt to do the deed before the coin settles on the seabed. Before you know it, their gleaming faces resurface with a coin in between their grins.