Snuggling under the holy Lempuyung mountain, one of Bali's most iconic holy places, is Bangle. While it is close to fast forward Amed, when you take the turn off the main Amed track and head into the hills, a different world is there.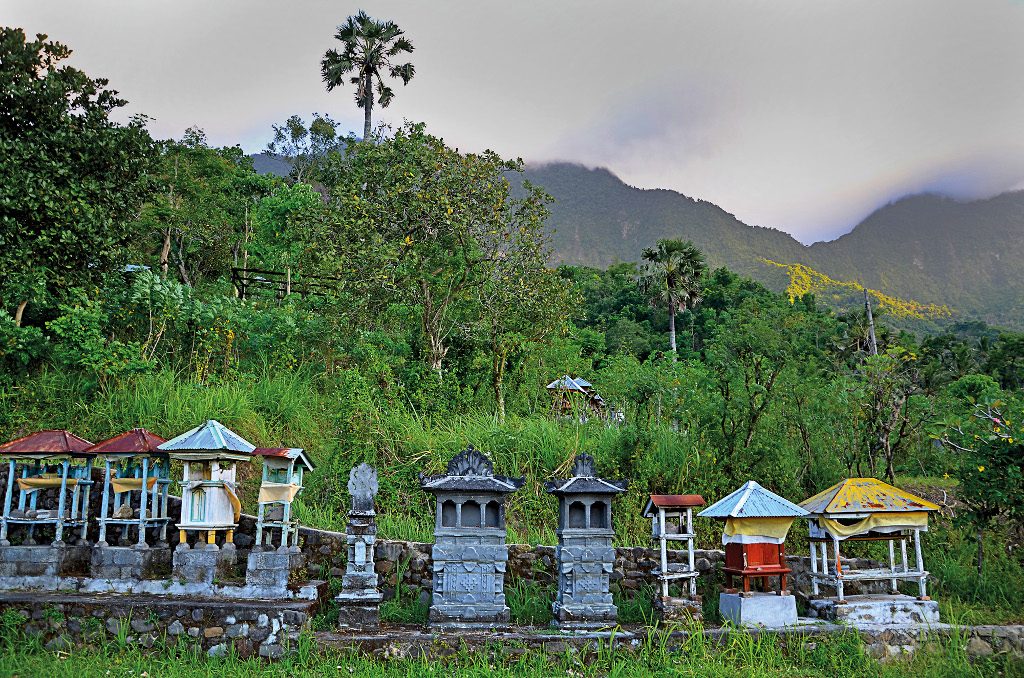 A long a deep valet lie pristine rice fields, that remain green even through the north east coast's very rigorous dry season. Irrigated by the waters that flow from the holy mountain, they are protected from the dryness that is the norm in this region. Then the road turns into a large dirt square sheltered by ancient banyan trees looking over the tiny river. This is the village entrance.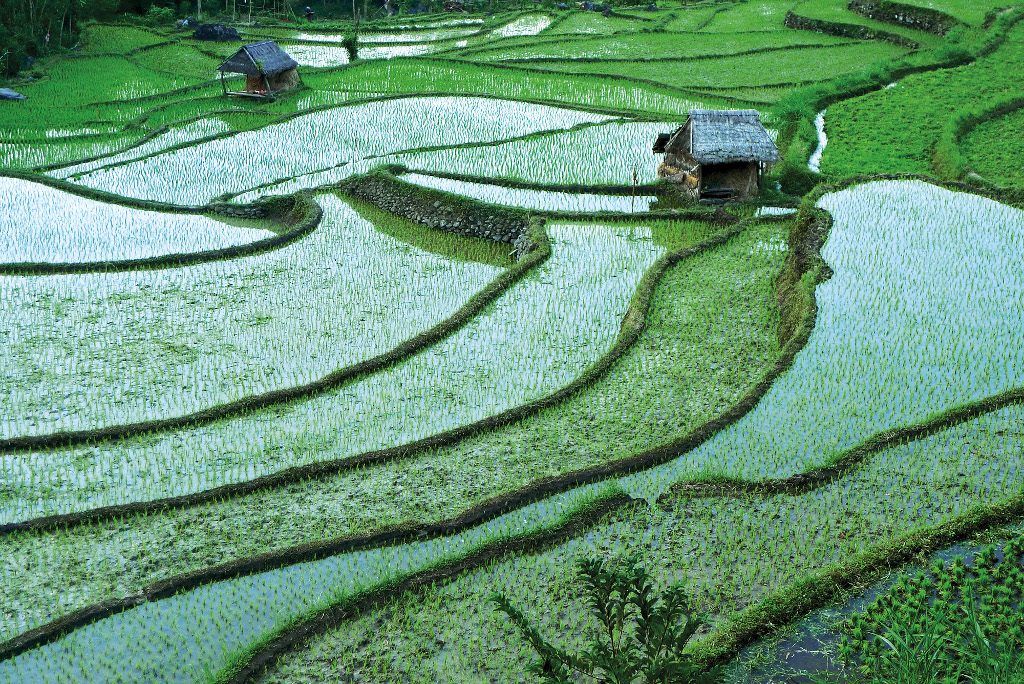 It is a congregation point for villagers who come to sit and chat and enjoy the protective shade of the huge banyans, just relishing the quiet beauty. It is always a beautiful place to spend time, maybe before heading down to the washing springs below or finding a guide to help explore the nearby hills.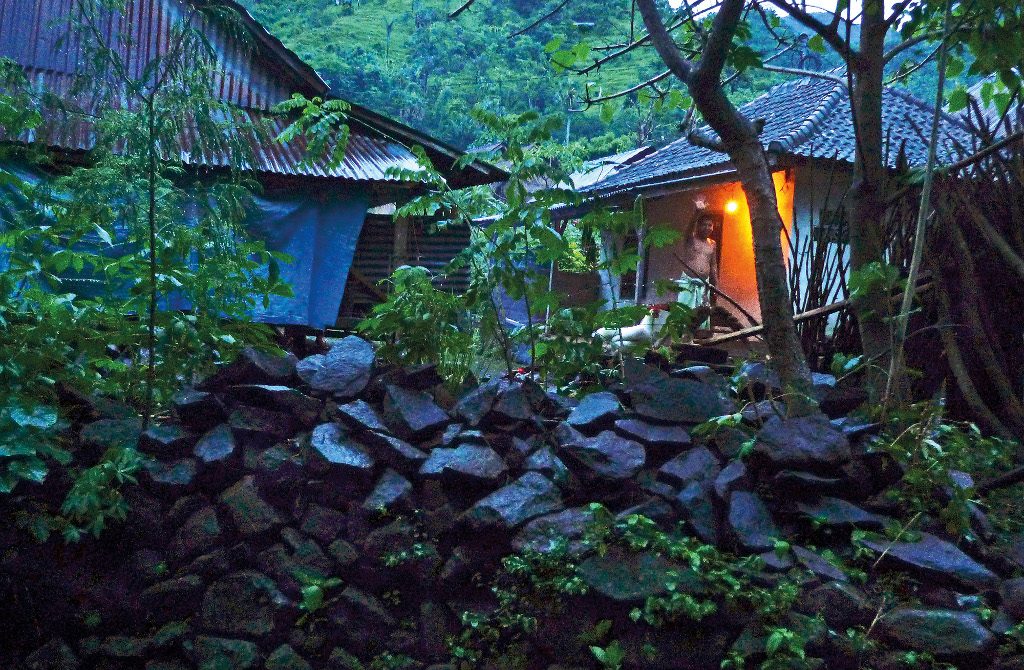 The whole Bangle valley is picturesque. Traditional houses are the norm, although, as with everywhere else, the villagers are moving to modernity embracing the ubiquitous pressed sand batako bricks, while spurning their traditional bamboo and rock structures which are so much more picturesque, and cooler.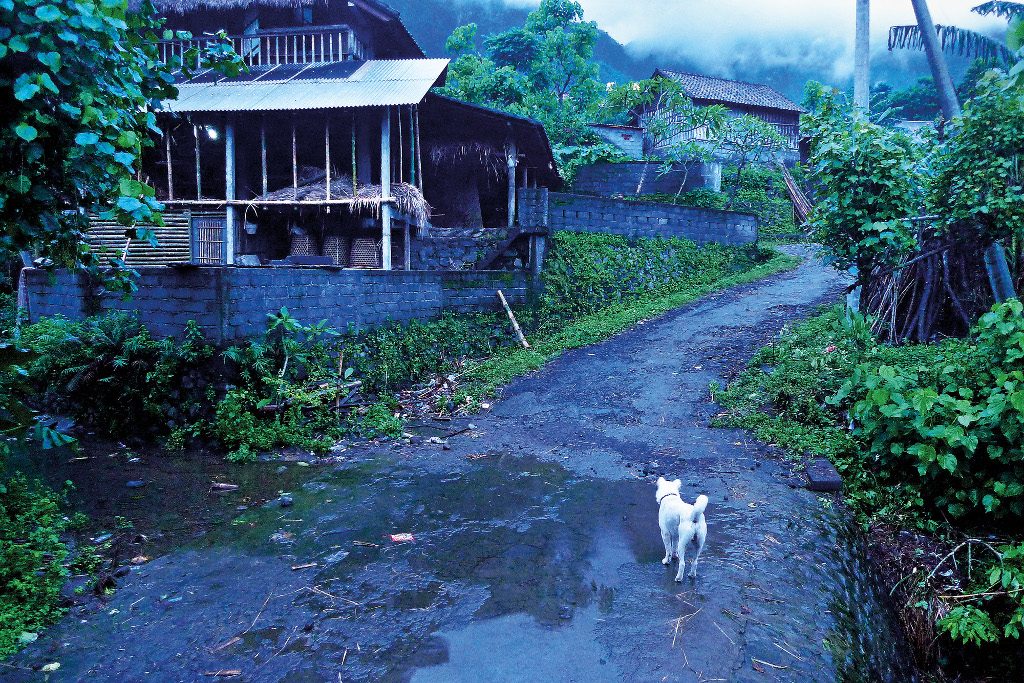 The nearby fields are marked with dry stone walls – a techniques that seems to be losing ground to the ubiquitous concrete and rock system that is taking over. When these age old skills are regarded as old fashioned, and newer techniques are employed, it takes an expert from another country to give credence to their value.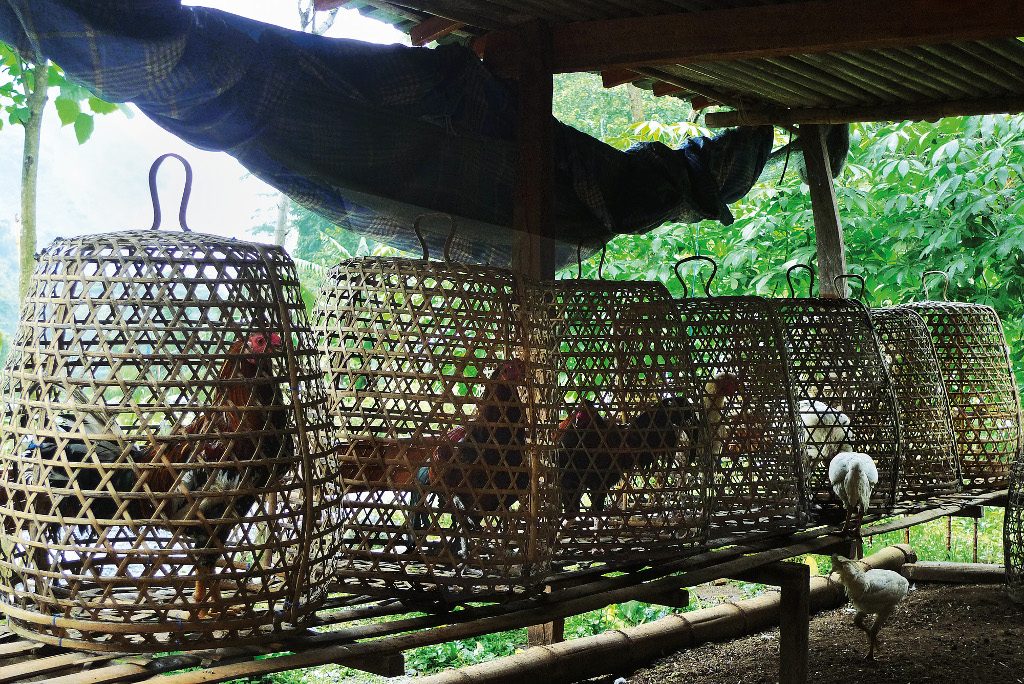 Nothing much happens in this beautiful village. Many of the men are tukangs, (tradesmen) working on burgeoning villa projects in nearby Amed where change is the only constant. Their gamelan group plays at ceremonies and functions all over the district and their culture is alive and well. Already people are eyeing Bangle as a last paradise with fingers itching to get a villa or two up, to look over the still pristine landscapes.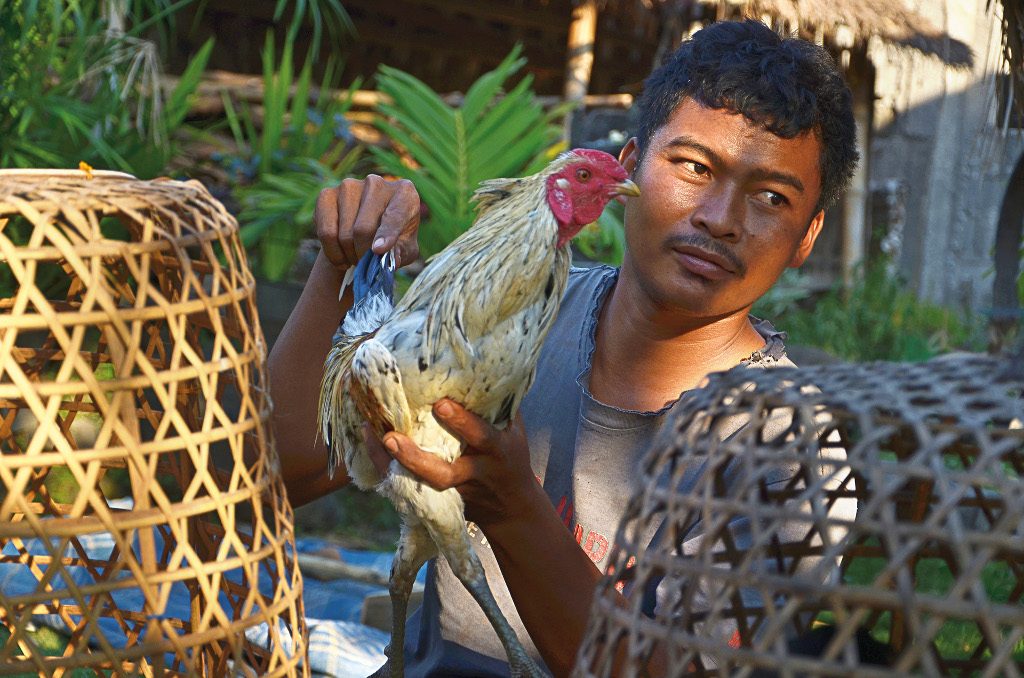 All the water in Bangle comes from the holy mountain. Springs, including the beautiful Yeh Masim can be found in the limestone karsts below Mt. Lempuyang. Walking through shaded bamboo forests along dirt paths, you are just blown away by the natural beauty. A little way out of town through more forested hills is a waterfall – not Niagara but a place of beauty nonetheless. A guide is easy to find, and in fact one will probably find you if you venture here.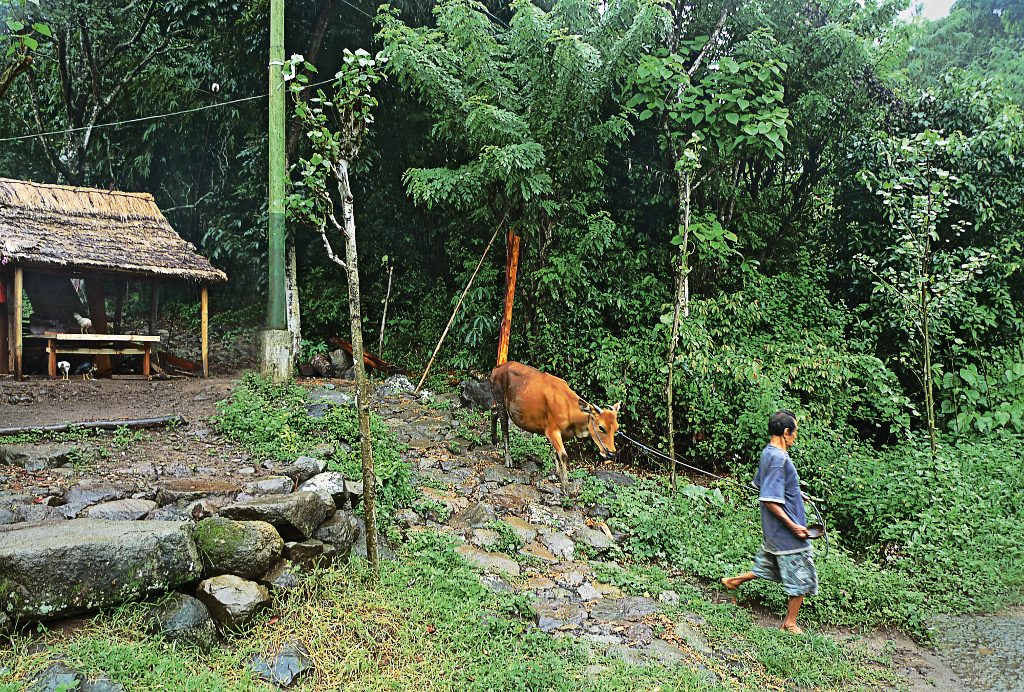 If you happen to be in the vicinity of Amed, do try to take a side trip to Bangle, enjoy the abundant beauty before it is lost forever. As with many traditional places, where the people lack money and basic facilities, they really have no idea or even care about the incredible beauty they are custodians of. Far more important is a new motorbike or TV set, basic things that can help to make their life more enjoyable. And who can blame them!