Seminyak is home to Bali's most fashionable streets, where you'll find the island's top-notch fashion houses. Many a name in this area have arisen to become internationally known, from jewellers to stylish frock makers and many more.
"For a little pampering break from your Oberoi shopping spree, directly behind the Bamboo Blonde store is the first blow bar of its kind in Bali."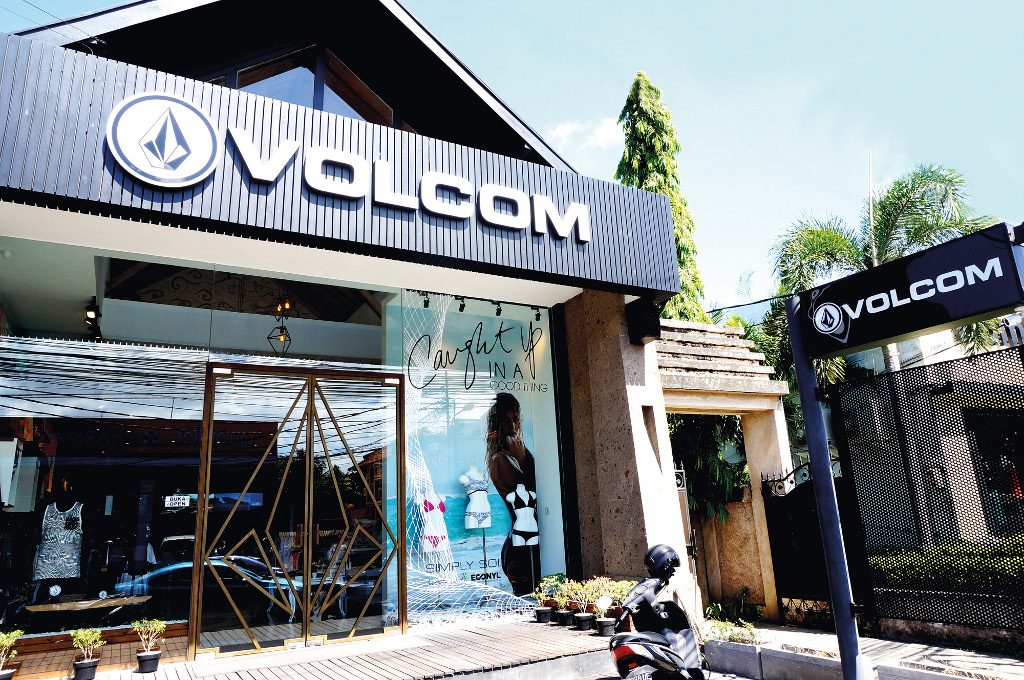 Seminyak's Jalan Kayu or popularly known as the Oberoi Street, was once a small, sinuous country road winding through the rice fields. The road led to swampy river and, beside it, a quiet temple, which, it was rumored, had been cursed with black magic. Today this road is well-known as a mandatory stop for all the stylish people on the island, making it the playground of the Bali's trendiest.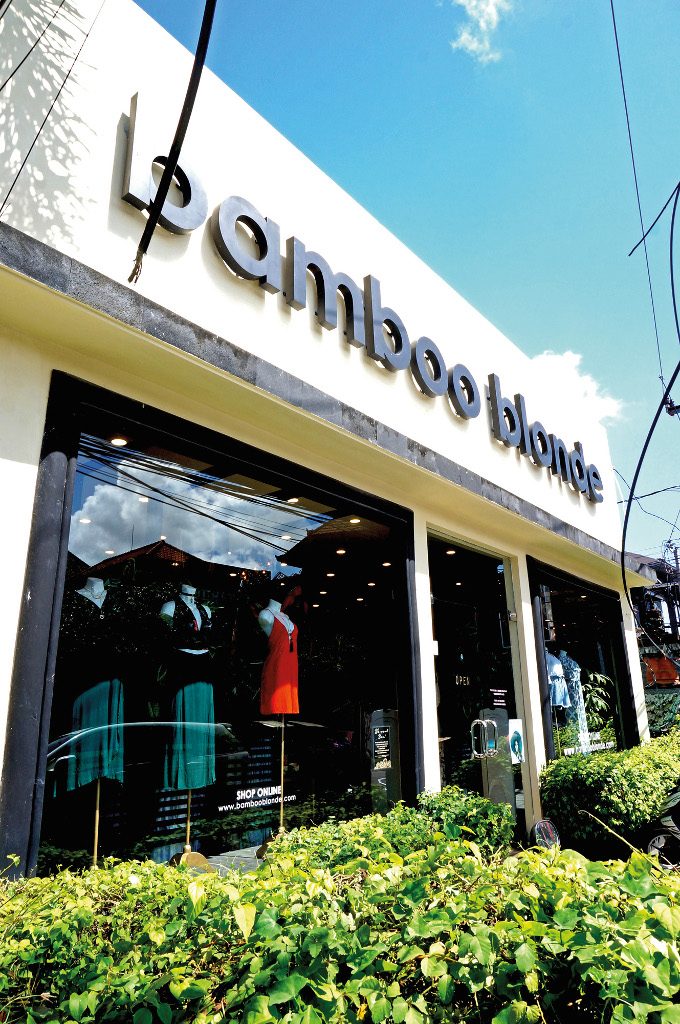 At the beginning of the street, you'll come upon Palma, a brand that is embodied with a sophisticated femininity, passion for detail and a love of colour and prints. Next to it is I Love Bali, a funky – and probably the smallest – store in Bali, offering slinky resort wear and groovy prints. A live tree has been planted in the center of the shop, whose branches stretch impressively through the roof. Buddha Wear, just next door, is its perfect antithesis, with basic shapes and a range of solid tones in fluid jersey material and some silks.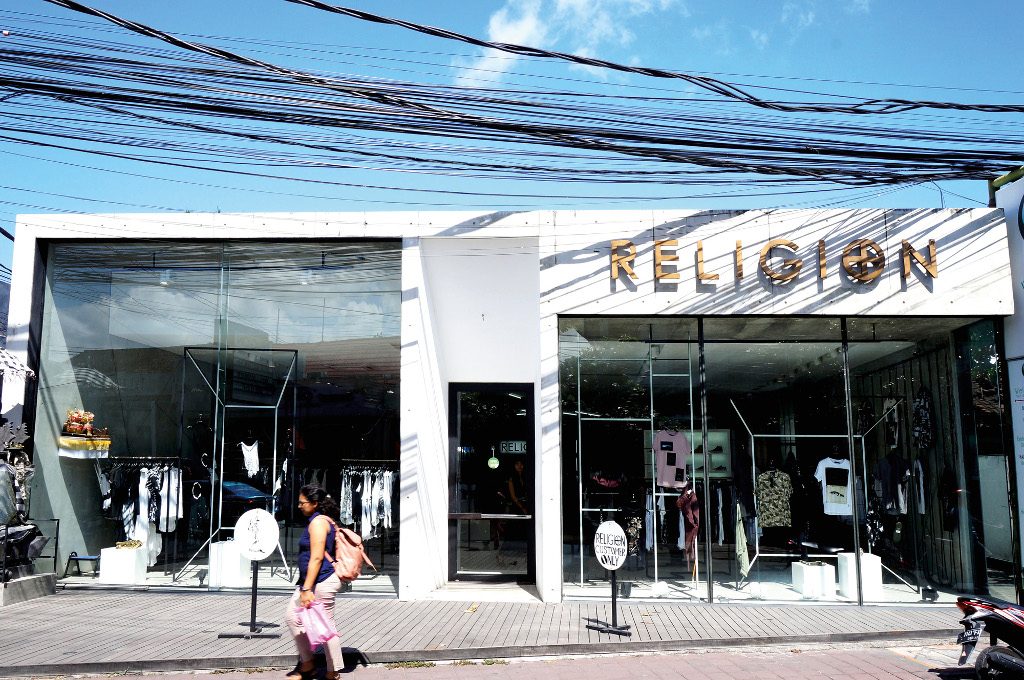 On the same side of the street is The Prisoner of St. Petersburg, offering a mix of vintage trinkets and easy "printed wear". On the opposite side of the road is K&I – all about sparkle, glam, and sexiness – that features designs that are short, fitted, and stretchy.
Around the corner, Magali Pascal carries a simply lovely range of bags and elegant blouses to create the perfect wardrobe for the girly girl. Lulu's designs along are along the same lines but more casual, while Lily Jean's boutique features an eclectic mix of sassy beach and evening wear and accessories.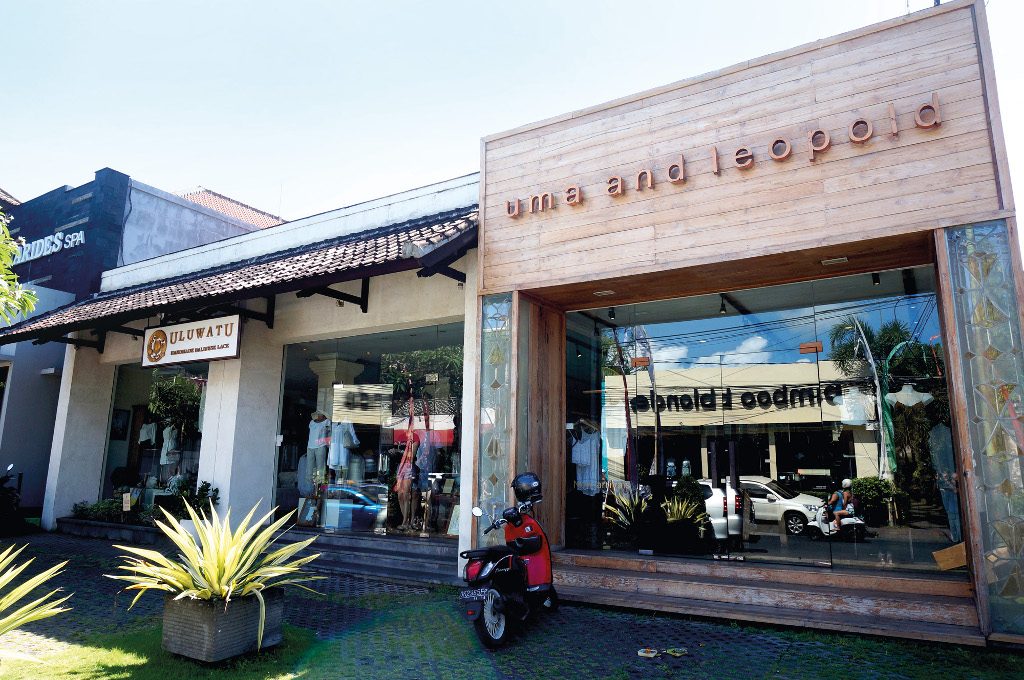 Further down the street is By the Sea, whose inventory is all about the beach with a Hawaiian-Copacabana mix of classic prints. Religion is a UK brand emporium on the island; spinning its hip, grunge rock 'n roll style just as we like it. A little further and you will come across the boutique store of Paul Ropp, one of Bali's most flamboyant designers whose strikingly colourful designs have been captivating a lot of fashionable men and women.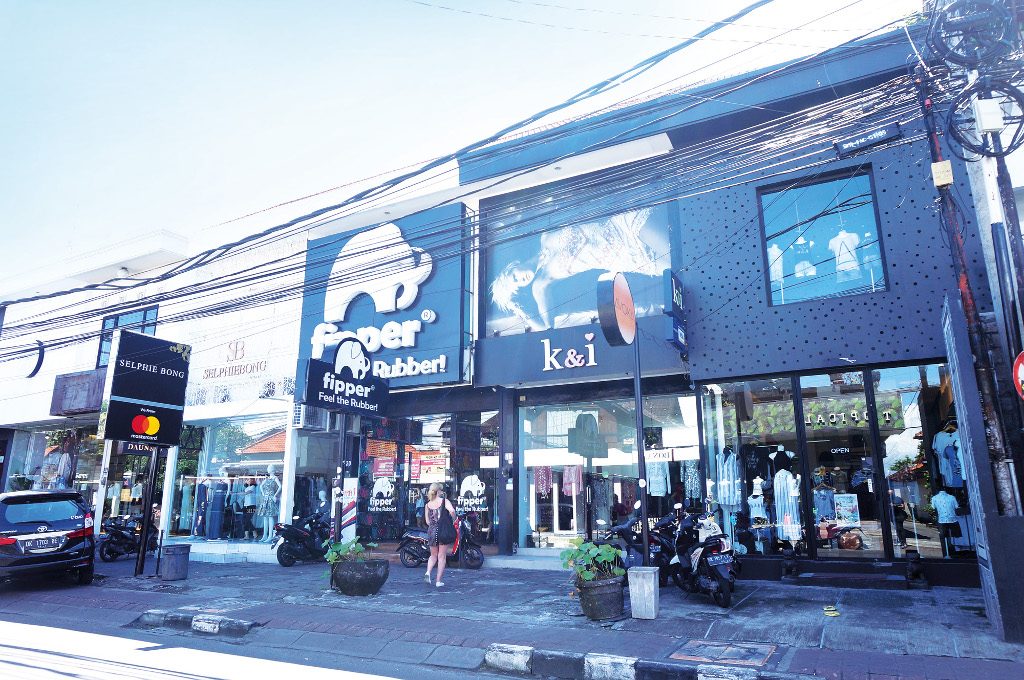 Moving ahead and you'll find the Volcom store, which is the first store outside of the US showcasing Volcom's newly launched global retail concept. Opened late last year, the new store houses the Volcom global retail concept with elements such as a Chill Zone, TV mannequins, Brand DNA and Heritage Story. Along side its zoned popular products, such as the boardshorts wall, denim display and women's swimwear sections, murals by local artists and a 4m LCD display playing a continuous panoramic video will set this store apart from the rest.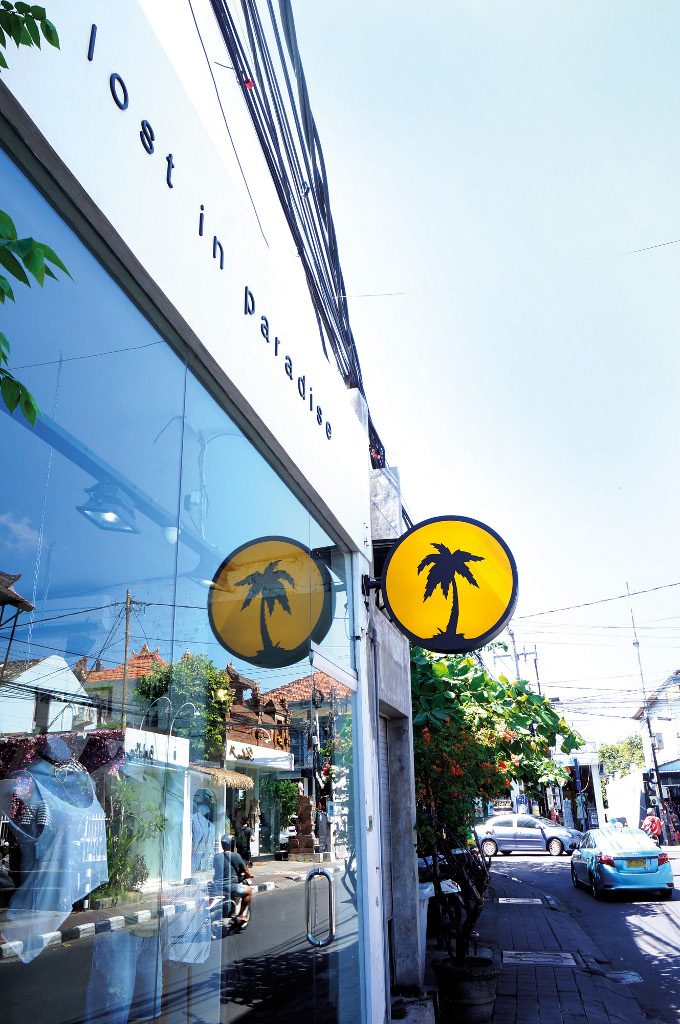 Promoting local art and culture is a huge part of the Volcom ethos; and so the brand's Oberoi store is filled with art and life. One of the most eye-catching components of the store is the ceiling mural, done in black, which depicts a Balinese mandala that encapsulates both Bali and Volcom culture in one. Another piece of art displayed is the Barong-decorated surfboard which is propped up at the shop.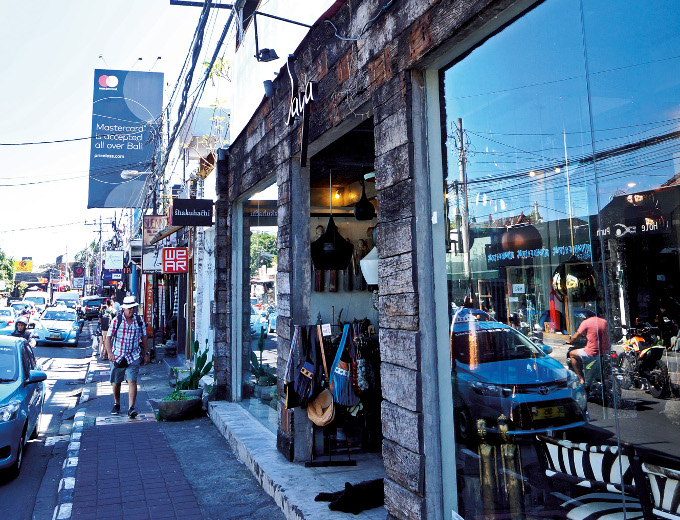 Next to Volcom is the flagship store of Bamboo Blonde, a fashion brand that is synonymous to women who believe that looking good is feeling good, for fashion seekers, for 'it girls', for fearless lovers, for first dates, for dancing solo, for working hard and playing harder. The brand is a playful, creative, fashion driven, clothing, accessories, body products and homeware brand for women of any age, style and creed.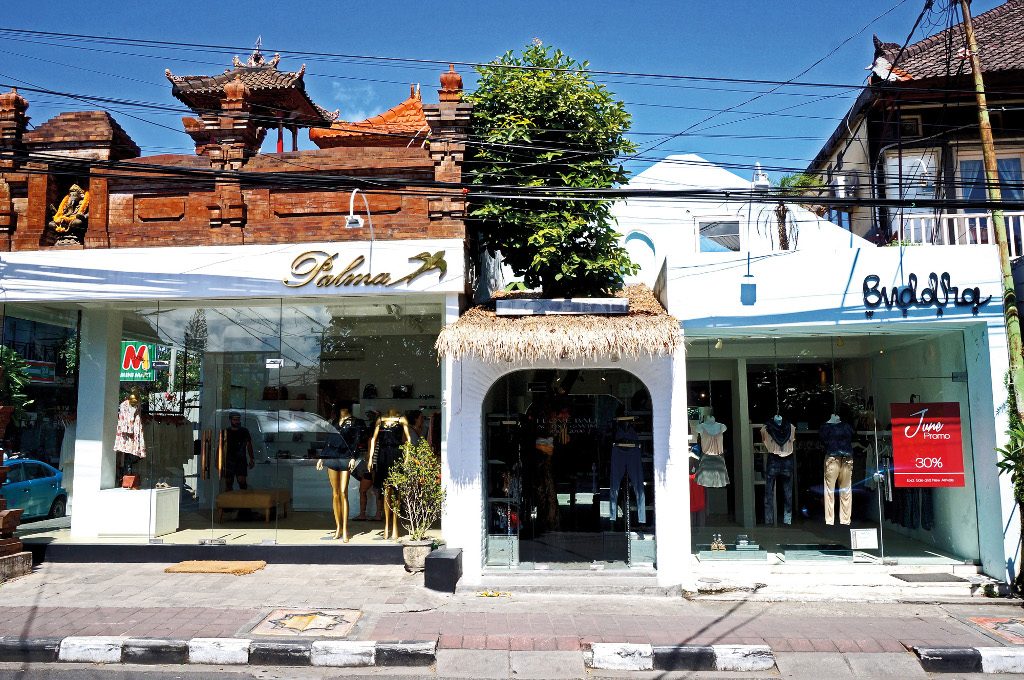 For a little pampering break from your Oberoi shopping spree, directly behind the Bamboo Blonde store is the first blow bar of its kind in Bali. The Blow Bar is an alternative bar that serves hair styles with your spritzers or a martini with your manicure as you perch on a barstool socialising around a glamorous island bar during the day or night. It's a speakeasy where the focus is not just on creative hair but a total social experience.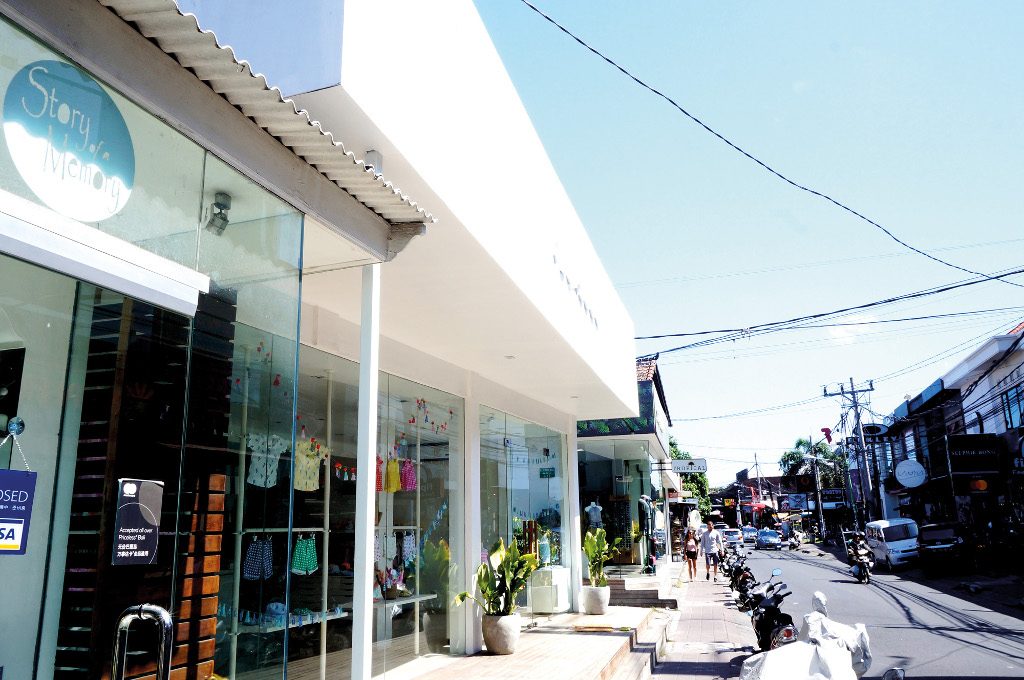 On Jalan Petitenget, Canaan Bali at Katamama is a dwelling place for many artisans, craftspeople, and creative individuals to showcase their products in a calm and open-minded space. Canaan often sources the products made with techniques handed down over generations that tells a story not only from Indonesia, but other parts of the world. The store partners up with other creative individuals whose passion is to support the local crafts and continue to build better working environments with artisans.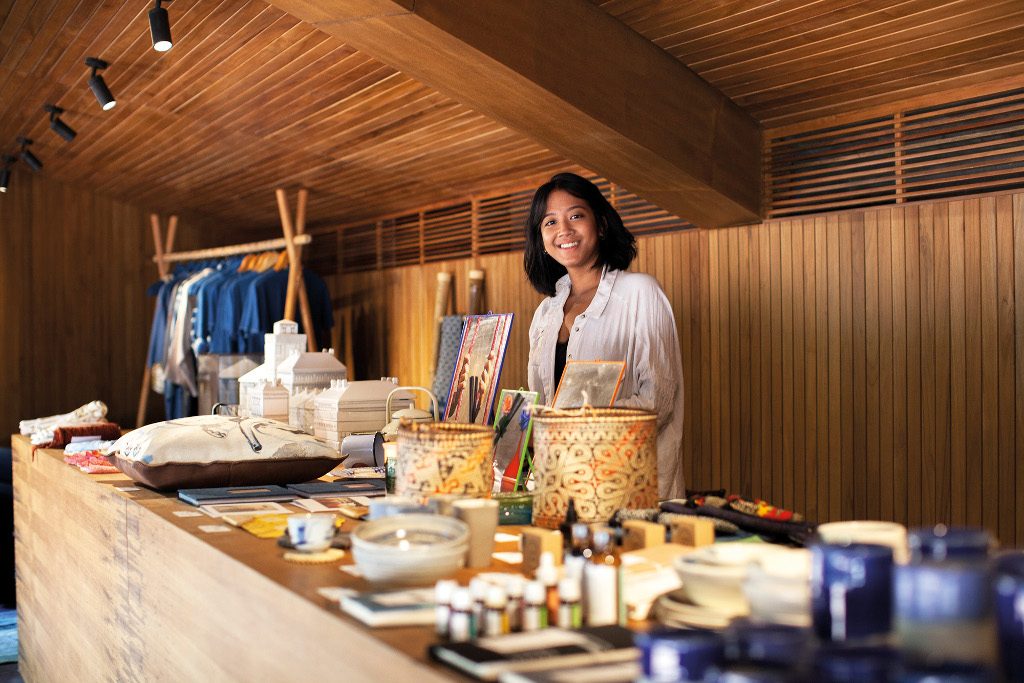 Only steps away from Canaan, Escalier at Potato Head Beach Club is where the downtown Seminyak fashion-conscious hunt for that 'beat-the-heat' summer outfit. Housing leading brands such as Mara Hoffman, Maison Kitsuné, Ala Champ, and Undercover, the store lives up to its host's reputation as an ultimate beachfront summer venue. From cute summer tops and beach shoes, to swimwear for men and purses, the store is home to the summer looks you crave – and more! The items with colourful, exciting and eye-catching prints will leave you spoilt for choice.
At W Bali, W The Store lets you to stay in style. From stylish home décor, chic resort wear to the latest accessories, complete your Bali days with some glam shopping here. With rotating local designers such as Lulu Yasmine, Magali Pascal, and more, you are bound to treat yourself to some Bali-inspired favourites. Outside the posh, stylish Petitenget resorts, and back to the main street, the jewellery collection at Jemme continues to evolve. The brand's ability to capture timeless and elegant style remains consistent, as does its pursuit of beautiful jewels.