This Seminyak steakhouse has wooed much of the island's south since opening in January 2015; word-of-mouth has only served to create an even bigger buzz around the restaurant and its fine meats.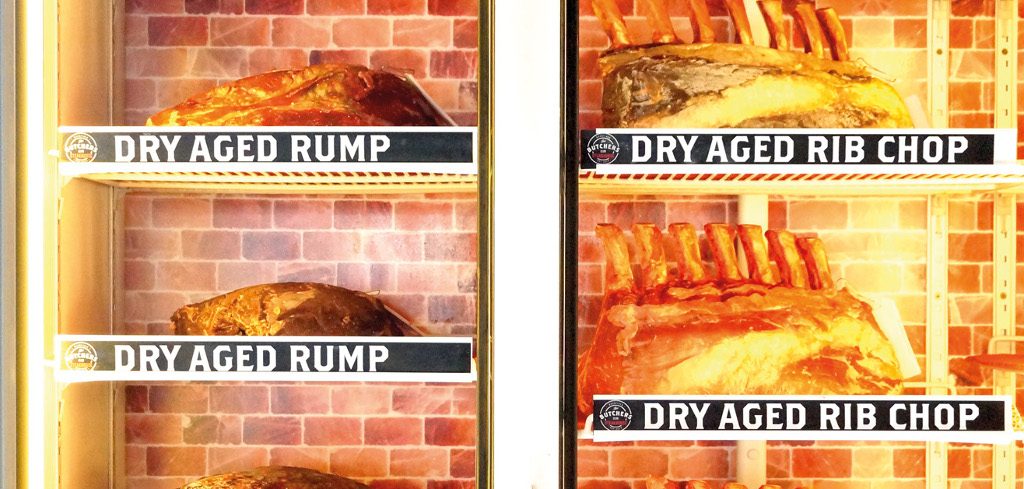 That's right, The Butchers Club Steakhouse has been around for almost three years now. But with restaurants coming and going in a short span of time, two years can be considered quite impressive. To survive that long, The Butchers Club must be doing something right. Right? Maybe it's the setting in a industrial-chic style full of repurposed items, or perhaps it's the young servers, so earnest and eager to please.
Anyway, flying their Hong Kong fame to the Island of the Gods, The Butchers Club Steakhouse is seriously a worthy addition to the Bali's meat and grillery scene. Nestled on the popular dining stretch of Jalan Petitenget, the Bali branch takes their popular Hong Kong menu, offering its one of a kind traditionally dry-aged beef for all to savour.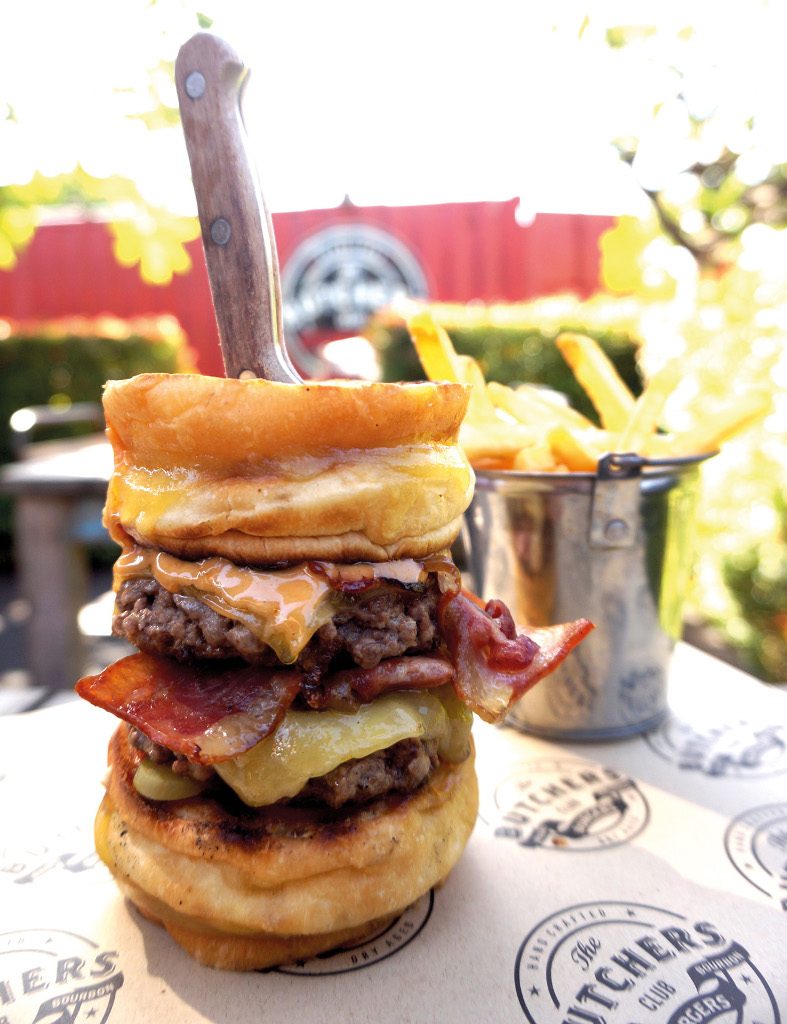 Coming with a custom-built wood grill, made out of a wheel crank system to regulate temperature and charring during the cooking process, the island's carnivores are in for a treat here, for they can sink their teeth into mouthwatering meats. Be it burgers or steaks, this dining establishment has a strict philosophy: Beef quality comes first.
Take the Double Happiness (double patty, double cheese, and double bacon between two grilled sandwiches) from their signature burgers for example. The delectable details are what set this baby apart: The patties are made with dry-aged beef, maple-glazed bacon and cheddar cheese. The meat-to-bun ratio is spot on, and the buns stay sturdy to the last bite.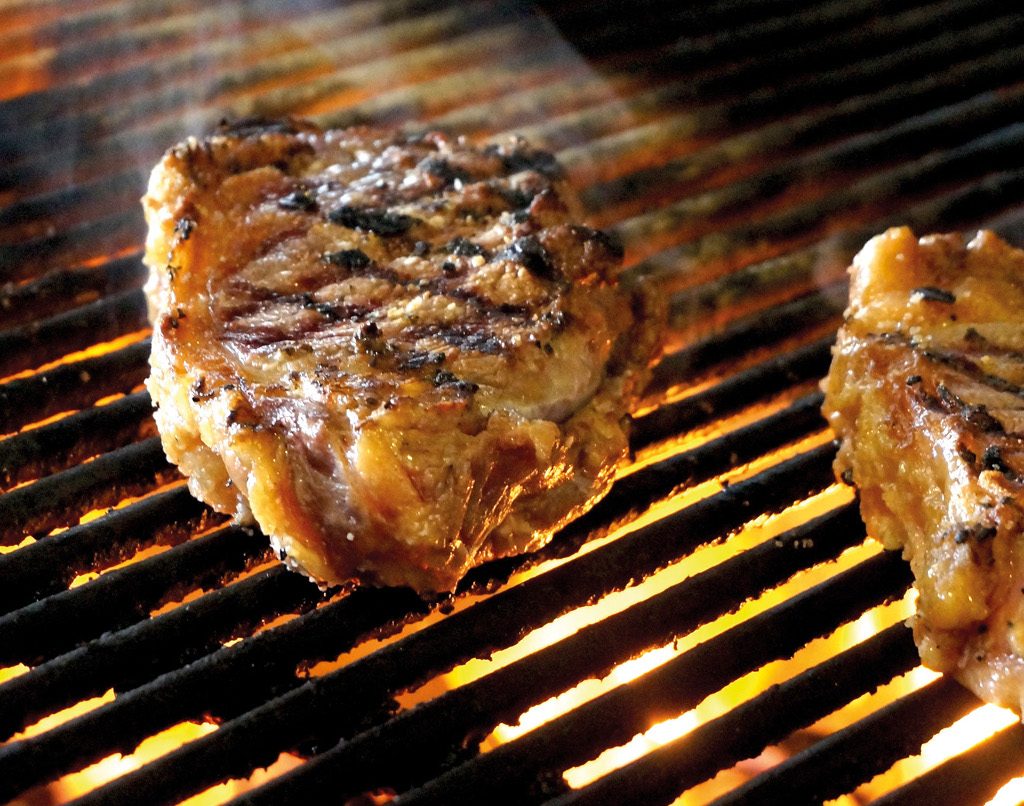 Also from the signature burgers is the Wu-Tang Style (fried in sriracha, kimchi, cheddar, tempura sweet potato, and kewpie mayonnaise). This one is rather adventurous, and may shock the more strict traditionalists, but strangely (in a finger-licking good way) the exotic flavours from each of the item thrown in to the Wu-Tang work together well.
The wood-fried steaks use premium, 200-day grain-fed stockyard Gold Angus from Australia – better yet, just like for the burgers the beef is then dry-aged for that perfect tenderness and flavour. From the dry-aged chuck, rump, rib chop, and strip-loin, The Butchers Club's meats are at the centre of their entire operation and they're something that the establishment has perfected over years of practice.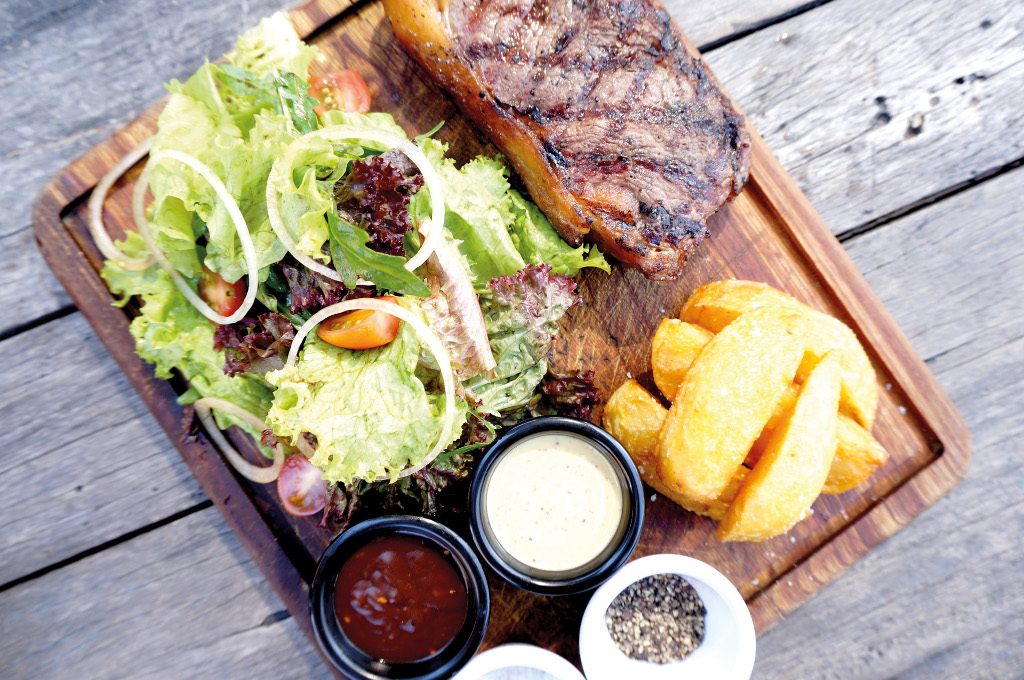 Hungry carnivores who are keen to dine-in can reserve a spot in the patio area, or for those who want to be a part of the process making the meals can blend with the staff at the open galley-style kitchen centred around the grill.
The Butchers Club Steakhouse Bali
A : Corner of Jalan Cendrawasih and Jalan Petitenget, Seminyak
T : +62 361 897 4004
W : thebutchers.club/steakhouse-bali