Bali offers almost all kinds of shopping experiences. Items on sale will offer you value for money and create a temptation to go on a shopping spree all over the Island. As you do that, the idea of spending money for some good cause that helps people can also be taken into consideration. Shopping for a cause helps you to spend your money not only to purchase something but also offer assistance to under educated, poor, and disabled people from difficult backgrounds to get a better living, which will give you an extra bit of satisfaction.
---
Muntigunung Community Social Enterprise
Muntigunung Community Social Enterprise produces a number of high-quality handmade products in the northeast of Bali. The products include handcrafted hammocks, handmade bags & purses, hand-woven lontar baskets, dried mangoes, rosella sweets, dried cashew nuts, and many more. The locals take a lot of care in their work as they put a lot of emphasis into the finest details of these products. The initiative came as a result of the support from Yayasan Dian Desa and Future for Children initiative. The enterprise's products and activities are all instituted with the aim of employment opportunity creation to improve the life quality of those disadvantaged families. Clean & sustainable supply of water, good healthcare access, and education has all been the end results of this initiative.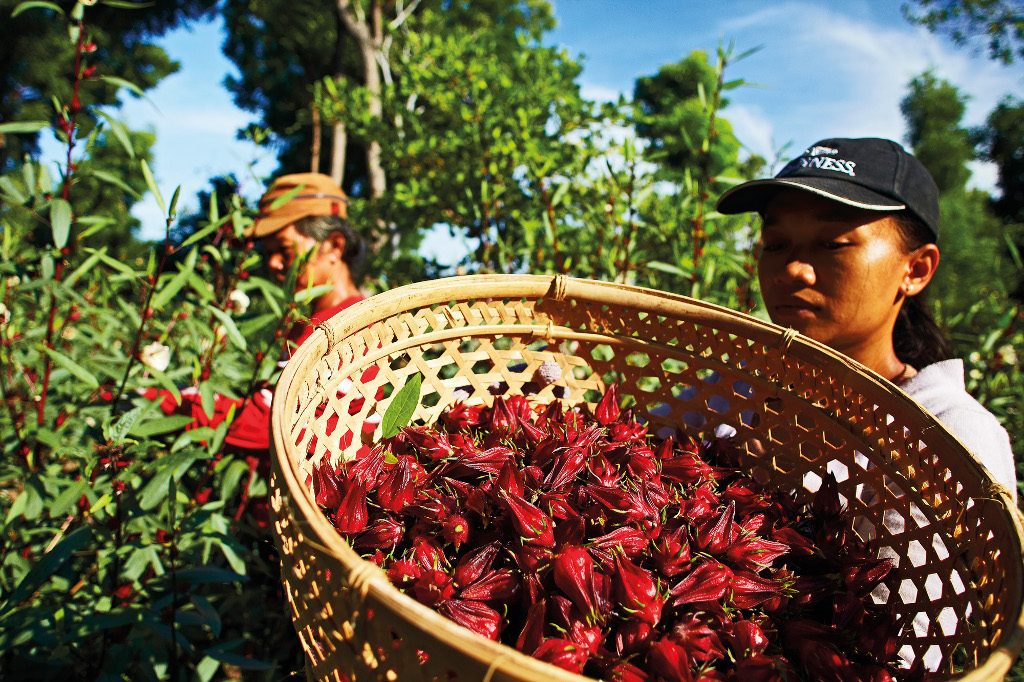 Muntigunung Community Social Enterprise, Yayasan Dian Desa and Future for Children partner to give people in the remote area of Muntigunung not only income but also self-esteem. Revenues from sales of these products are fully reinvested into the development of further incoming generating activities in additional villages in the Muntigunung area.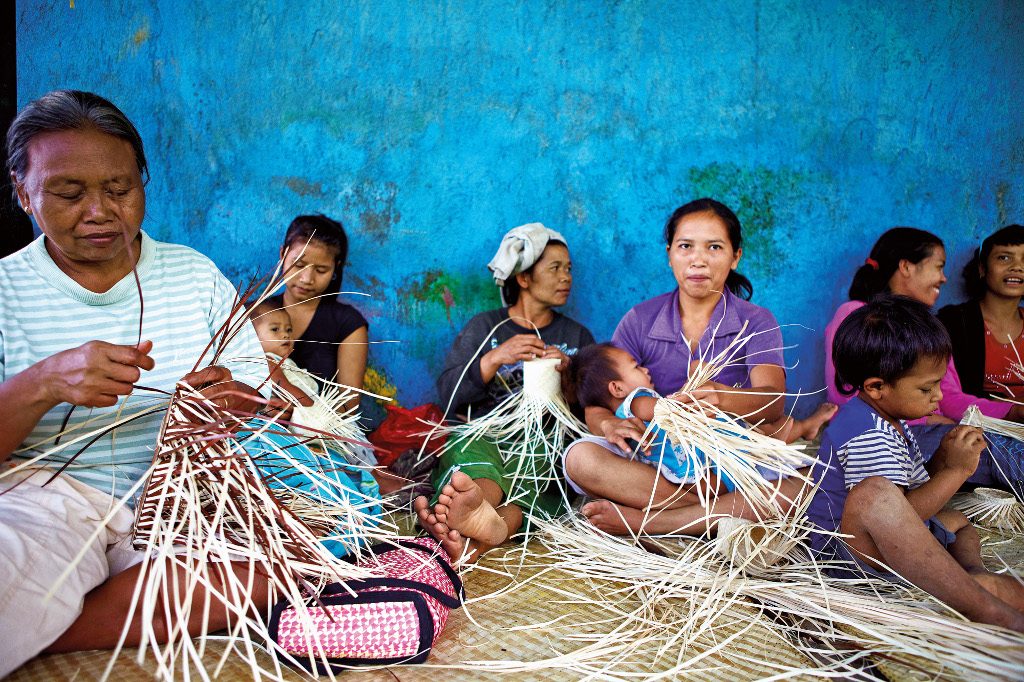 Muntigunung Community Social Enterprise
A : Muntigunung, West Tianyar Village, Kubu, Karangasem (view on map)
T : +62 361 424619
W : www.muntigunung.com
---
Sensatia Botanicals
This company was created to help sustain a micro-economy in the eastern part of the island. Started from a small fishing village, the idea was to create a profit sharing initiative to help promote equality among the various people in the different underprivileged societies on the Island.
Sensatia Botanicals offers a range of products that includes soap, body, face, bath and lifestyle products. The organic products from Sensatia Botanicals help your body relax, provide aromatic smells, and lets your body indulge in a soothing experience. These products offer the stress relieving salts that are essentially handcrafted in Bali.
The employees in the company have a stake in it, and when you buy products from this company these people are directly benefited from your purchase. Buying these quality products is one way you are helping a worthy cause. Sensatia's mission is to promote equality by sharing revenues between administrators and workers. Their purpose is greater than just for profit making, but rather supporting a healthy lifestyle through a fine balance of work. In order to achieve this, they regularly do Beach Clean-ups and a Plastic Recycling Programme. While you look to support a good cause, the products from Sensatia will add to your lifestyle and help shape it in a better manner.
Sensatia
A : Jalan Pantai Jasri, Jasri Kelod, Karangasem (view on map)
T : +62 363 4301270
W : www.sensatia.com
---
Solemen Indonesia
Established in 2010, this non-profit organisation is helping turn lives around for those who have disabilities and disadvantages by providing medical care, therapy, treatment, sponsorships and ongoing support for people that are in dire need of help. They focus on providing effective and targeted help where it will have the most impact. Their cases range from children and adults with pernicious diseases or living in abominable conditions, to those who need crucial medical intervention, ongoing therapy or medications not always available in Bali. In order to cover the medical needs, they sell a wide range of stylish and classic products including t-shirts, caps, singlets, bracelets and wristband. They even also do food parcels to well-wishers.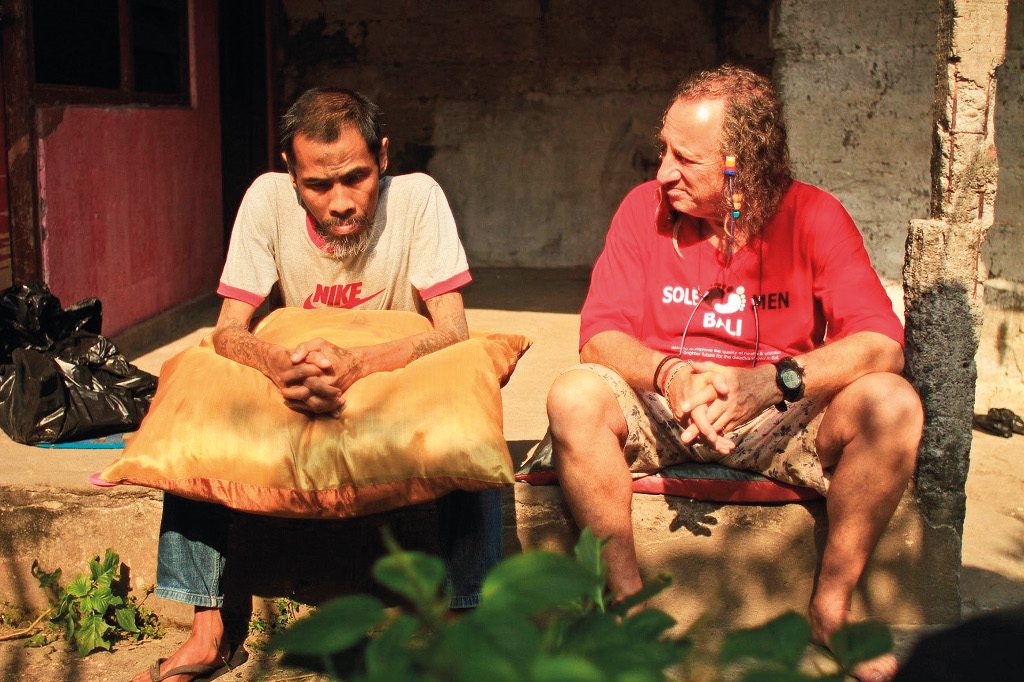 They help people like sixteen-year old Wayan who suffers from Epidermyosis Bullosa, an extremely painful skin condition also known as butterfly skin that causes the skin to erupt in painful sores and blisters comparable to third-degree burns. This very rare, painful genetic skin condition also caused his fingers and toes to fuse together until the Solemen team arranged plastic surgery to separate his webbed fingers. Despite this debilitating condition and his hand deformities, Wayan who works as a craftsman is still making imaginative lamps from lollipop sticks. If you purchase this product, your money will go straight to helping him. It is more rewarding to buy something when you are aware that your purchases are going to help in the worthy course of saving or improving the lives of the needy.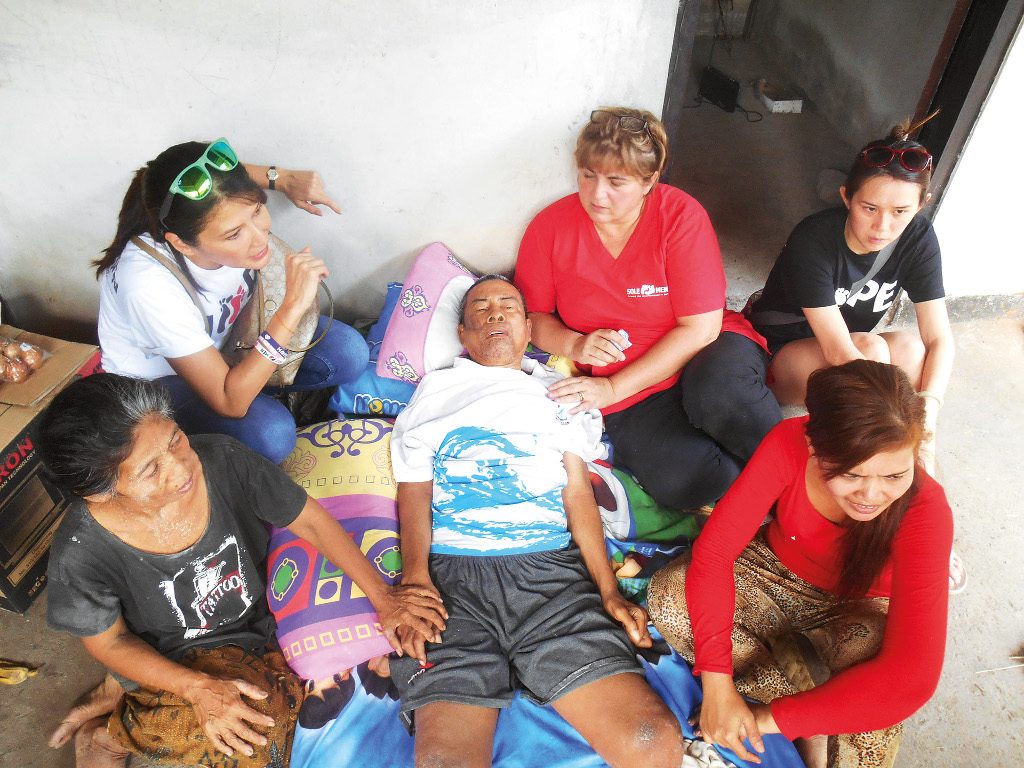 Solemen Indonesia
A : Paradise Property Building 3rd floor, Jalan Bypass Ngurah Rai, Siligita, South Kuta (view on map)
W : www.solemen.org
---
ROLE Foundation
The aim of this non-profit humanitarian group is to help the underprivileged people in various communities in Bali by providing necessary skills through training programmes to help them gain independence and stand on their own. They educate people including women to create products that can be sold, thereby providing them with a future and wellbeing for their community. ROLE foundations vocational skills and eco-friendly business model help these underprivileged people create items that has cultural meaning from the Balinese society. Handicrafts using natural dyes, heath produce, health care products, recycled soap, organic garden products and many such products are available for purchase at economical price.
Their Weaving Futures Programme focuses on providing jobs for women, re-establishing weaving and natural dying as part of tradition and growing a sustainable business for local community. This programme promotes and preserves Bali's cultural heritage through the revival of traditional natural dye and weaving techniques. The products were made by disadvantaged and at-risk women and girls, who do not have access to formal education. Just imagine the role you will have played when you buy any of ROLE's products. You will not just add an asset in your house, but also help someone earn a living.
In addition to the wonderful products that can be purchased from ROLE foundations, patrons can also assist with contributions towards their eco-friendly initiatives to help sustain the future of Bali and assist in the promotion of eco-tourism on the Island. Just remember that you are not only helping the underprivileged people, but also assisting in helping keep Bali clean and green thereby serving tourism and the communities on the Island.
ROLE Foundation
A : Jalan Siligita #22, Nusa Dua (view on map)
T : +62 819 33113229
W : www.rolefoundation.org