Many of our childhood memories occur in parks, and probably, they had an impact on who we are today. Children, in general, love to play with animals and spend their time in an open free environment. Their faces light up in excitement when they see animals around them. For them, it is all about recreation and enjoying the outdoors, though being in the park can also benefit their physical, mental and emotional development.
As parents, we should encourage our children to see animals and appreciate nature. It's not only a great way to foster love for wildlife, visiting animal parks is generally a seriously great day for all the family. It's a learning process for young minds to see their favourite animals live, up close and at a reachable distance, while at the same time informing them of animals fragile existence and their ecosystems. So here we share the 4 best Bali animal parks that you and your children will love. Spend a day, or for some, even spend a night, at one of these amazing destinations.
Importantly, whilst these Bali animal parks are fun, entertaining places to visit, they are also conducting important conservation efforts for Indonesia's endangered species, a crucial part of their existence – and that of the animals they are home to.
---
BALI BIRD PARK
If your kids are into birds, a visit to Bali Bird Park provides an opportunity for them to study 1,000 birds from 250 different species. As a home to the largest and finest display of Indonesian birds in the world, this two-hectare tropical garden offers interactive activities between kids and hundreds of feathered residents that meander through the garden. Your little ones can expect to see from a close range a colourful array of birds, including parrots, peacocks, hornbills, cranes, pelicans, flamingos, and even the rare Bali Starling and the exotic Birds of Paradise.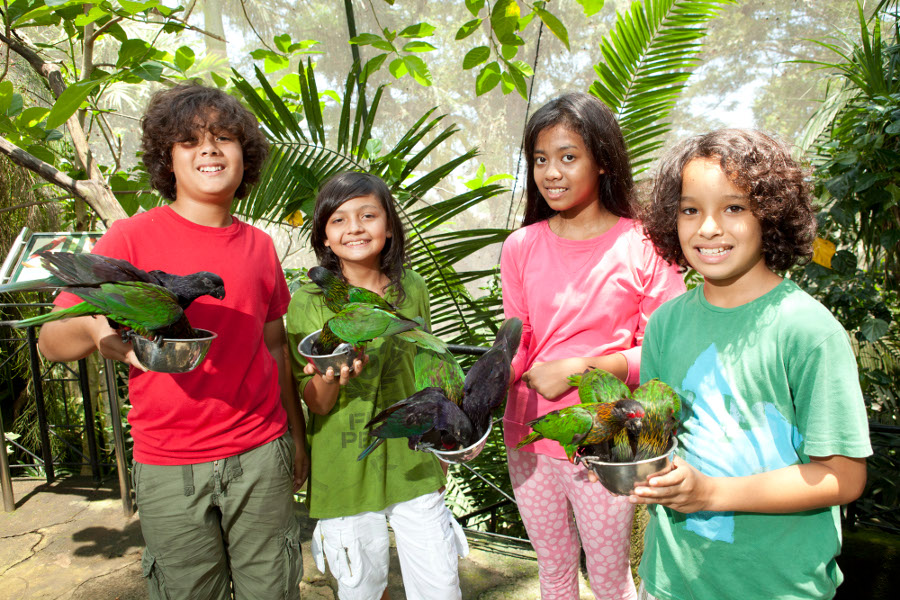 As a family venue, Bali Bird Park offers a variety of interactive activities that kids can enjoy with parents. All these activities are designed as educative experiences that inspire children to value and conserve birds. Ask your kids to participate in various close-encounter experience programmes, such as feed the friendly lorikeets and pelicans, watch the trained keepers feed the baby birds, Meet The Bird Stars programme, and many more. Special events are frequently sponsored by the park to increase the awareness of adults and children alike of the threats faced by wildlife in this era.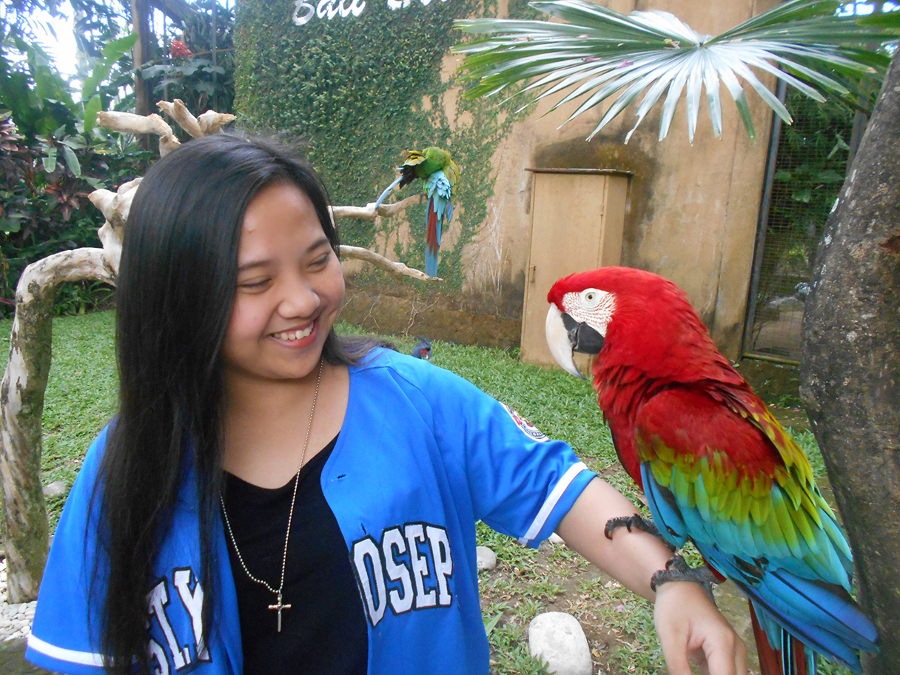 Bali Bird Park
Jalan Serma Cok Ngurah Gambir, Singapadu, Batubulan, Gianyar
+62 361 299352
www.balibirdpark.com
---
BALI SAFARI & MARINE PARK
Bali Safari & Marine Park dedicates their efforts to encouraging children to love the natural environment, it is probably the most complete of the Bali animal parks.  Their commitments can be seen from having programmes for children. This unique and exciting animal experience includes helping the park keepers to prepare the favourite food for the animals, learning about the animals from the dedicated park keepers, learning how to groom a horse and learning about the challenges of becoming a veterinarian.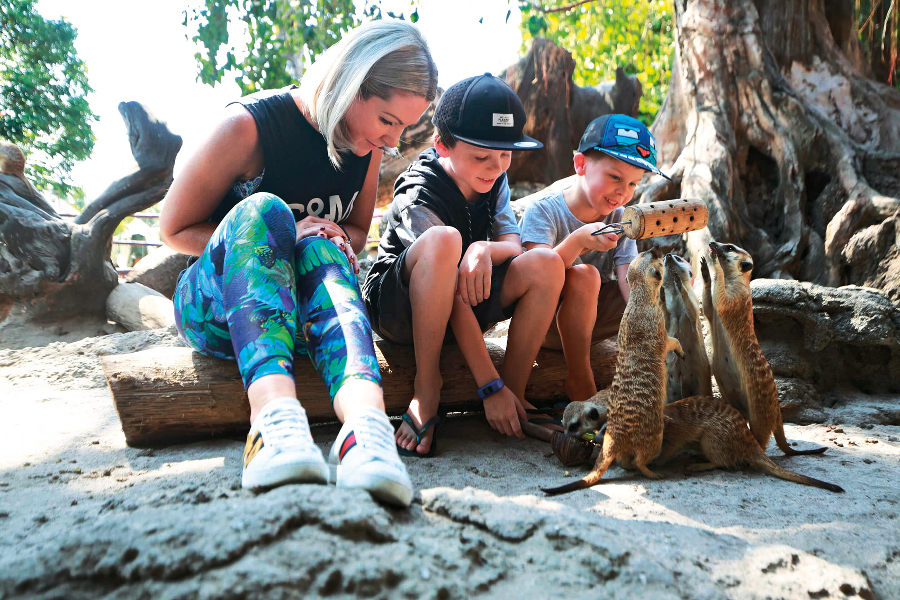 Meet the Meerkat Mob is their latest programme at the park. This activity offers a new experience to allow your little ones to get closer with these small mammals. During this encounter, the keeper will guide you inside the exhibit to allow you to sit next to these curious animals. Available every day at 9.30 AM and 2 PM, this activity also provides the opportunity to feed and handle these playful mammals while learning about their care and feeding. The Elephant Educational Show and the Predator to Prey Shows are other encounter programmes available at the park. Children can also get the chance to join a motorised safari tour on secured, slow-moving vehicles, navigating through the homes of animals of India, Indonesia and Africa.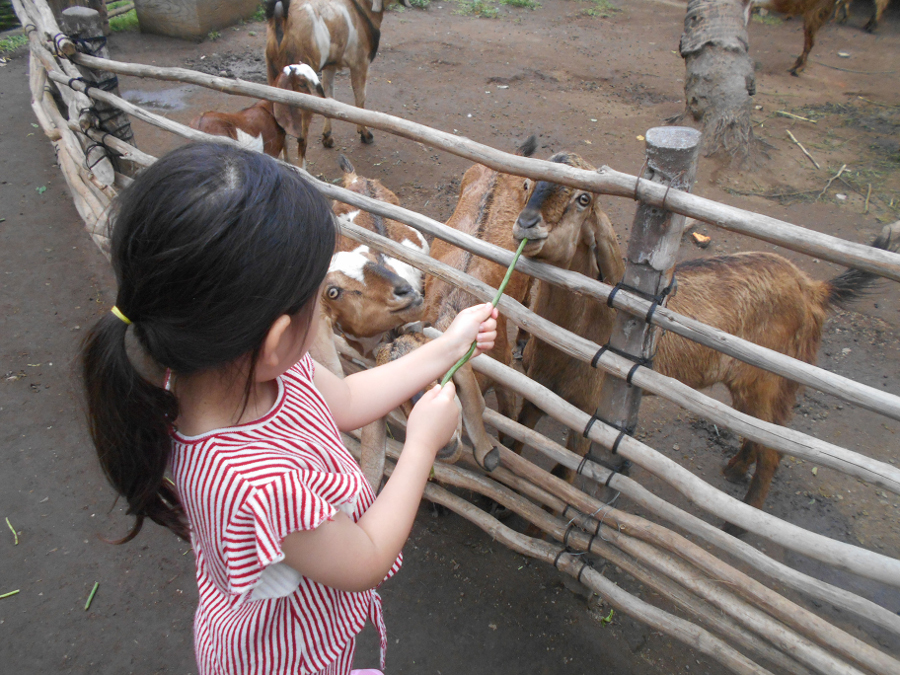 After having an educational day out in the natural environment, take your kids to play around at the Park's Petting area. The day of fantasy continues with the little ones being allowed free access to an array of amusement park rides that are located in the Fun Zone of the park.
Bali Safari & Marine Park
Jalan Bypass Prof Ida Bagus Mantra, Gianyar
+62 361 95000
www.balisafarimarinepark.com
---
MASON ELEPHANT PARK & LODGE
How about interacting up close and personal with a group of Sumatran Elephants? These giant herds take pleasure in breathing the fresh air around lush botanical gardens and indulging the cool, humid climate of Ubud. At the Elephant Safari Park, children will get the opportunity not just to observe the resident giants in the park lake but also to hand-feed and touch these giant mammals, while at the same time learning more about them along the way. They are also welcomed to meet and greet with the baby elephants at their nursery.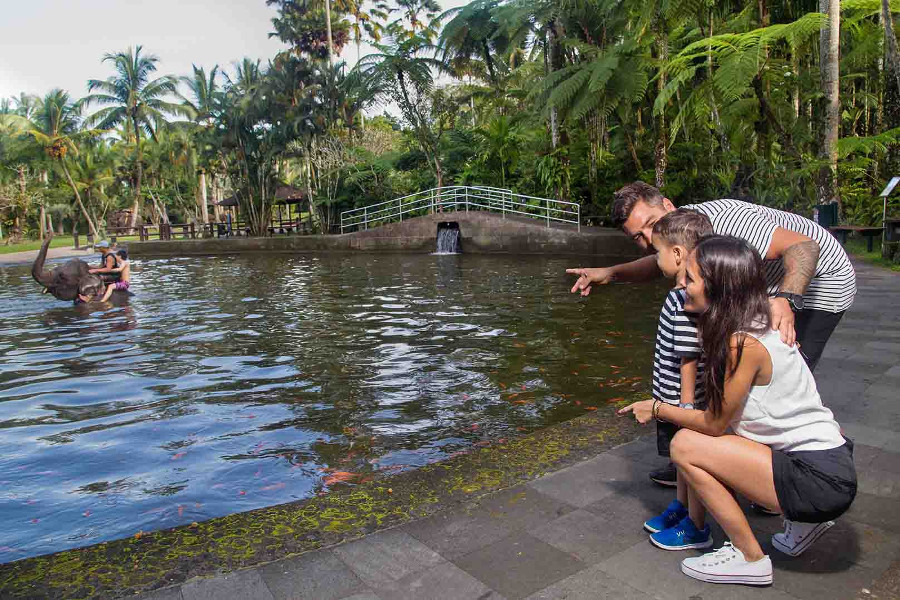 For a more interactive activity and a unique connection with the elephants, get an exclusive opportunity to wash, bathe and ride bareback on the elephants as they splash and play in their bathing lake. The Elephant ride is, of course, the main reason why children want to go to this park. Sign up your kids for the safari ride and walk on the wild side with a scenic stroll atop an elephant through the park and jungle.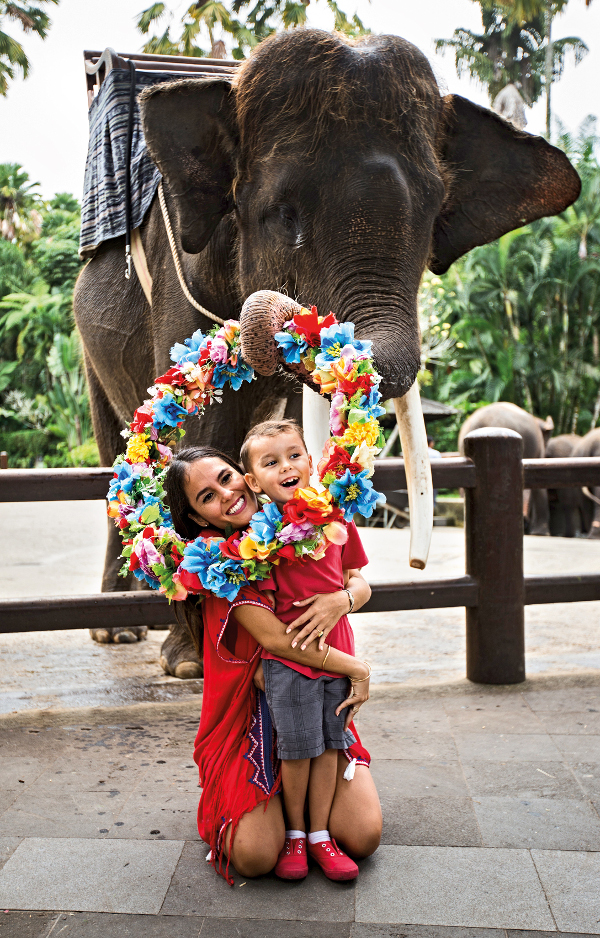 To supply more information about elephants, their museum and education centre is available complete with replica mammoth skeletons from around the world. This can be a valuable learning centre for the young minds to teach them almost everything there is to know about elephants.
Mason Elephant Park & Lodge
Jalan Elephant Safari Park, Taro Village, Tegallalang, Ubud
+62 361 721480
www.masonelephantlodge.com
---
BALI BUTTERFLY PARK
Providing a congenial atmosphere for breeding of butterflies, Bali Butterfly Park is a centre for butterfly preservation and research. Located in the Tabanan region, this is certainly one of the more unique Bali animal parks that technically doesn't have animals but does  displays an amazing array of beautiful butterflies. Visitors to the park are transported to a tropical paradise full of lush vegetation and thousands of vibrantly coloured butterflies. A visit to this park will help children increase their knowledge not just about butterflies but also plant varieties.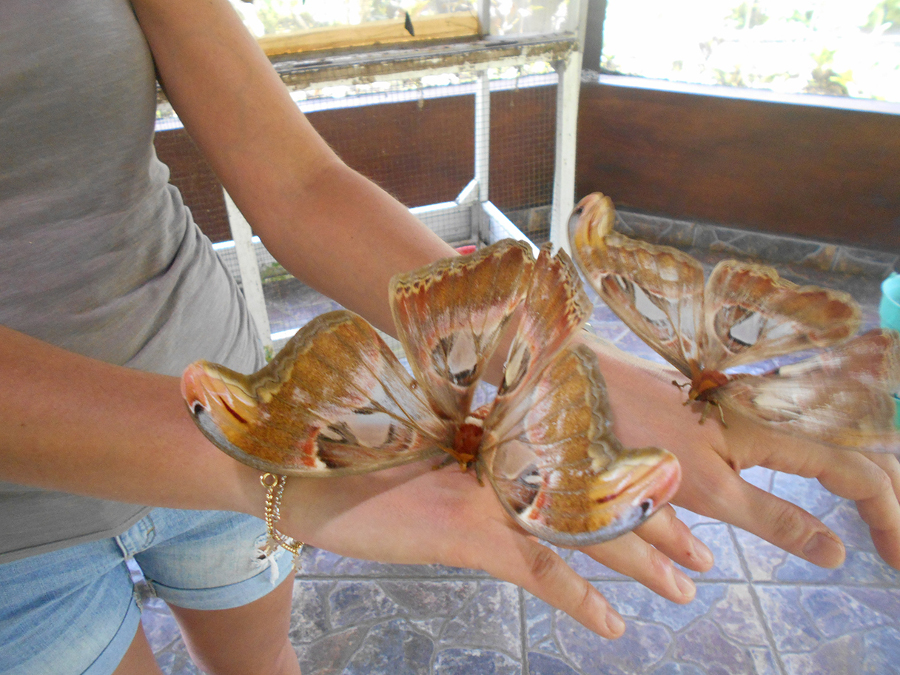 Established in 1996, this is probably the largest butterfly park in Southeast Asia. The park has dedicated its time and resources to ensure that visitors are able to see all the famous birdwing butterflies in the region. Over 2,000 butterflies, made up of 45 different species, call this beautiful spacious park home. The glass-enclosed conservatory is located inside the park, where butterflies leave their pupae and dry out their wings before they take their first flight. For kids, this area is a perfect spot for pictures with these nectar-feeding insects. The rare encounter with the endemic butterfly species will surely not disappoint your little ones. And to have a memory of the place, souvenirs are available at the Souvenir Art shop.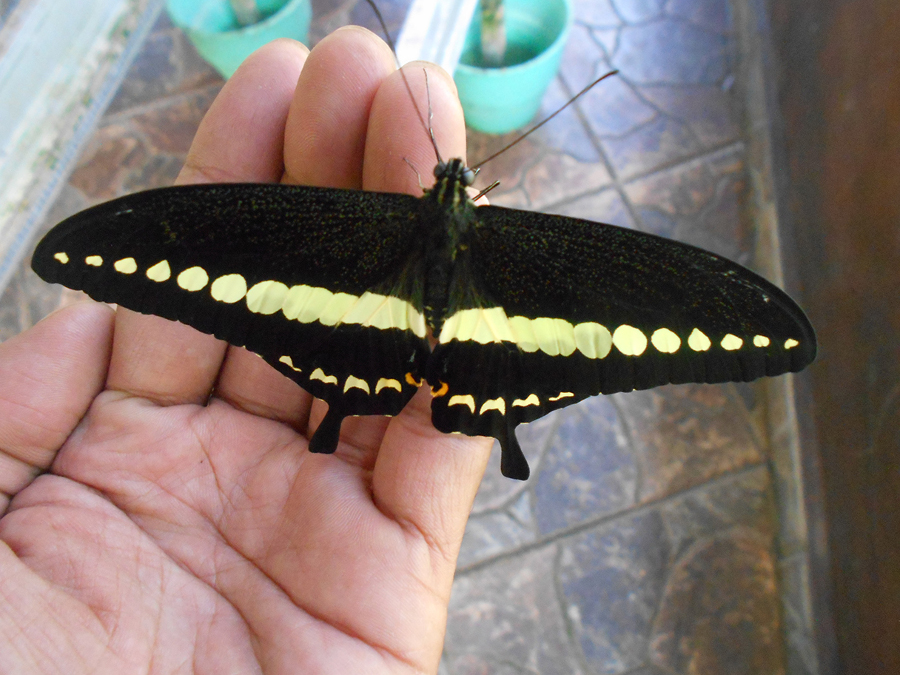 Bali Butterfly Park
Jalan Batukaru, Sandan Lebah, Tabanan
+62 361 8940595