The last couple years have seen a drastic change in the Bali music scene, with many promoters and club goers choosing to throw their shindigs in the edgier part of the island. From indie mu-sic to banging DJ and jazz, a good chunk of the best gigs go down in, of course, the island's south.
In Petitenget, a night out at Jemme (www.jemmebali.com) will treat you to fabulous meals and music. Known as a treasure trove, a haven for those looking for beautifully crafted jewelries, is also home to a baby grand piano where a resident pianist will play soothing tunes to accompany your wine and dine affairs at this chic establishment.
In Seminyak, MoonLite Kitchen and Bar (www.moonlitebali.com) on the rooftop of Anantara Seminyak plays host to live acoustic music, performing favourite top 40 songs on the stage every night from 7 – 10pm, set-ting a sultry tone for elegant dining. This stylish venue is one of great spots in Seminyak to dine and lounge with a view of Seminyak's best sunset. Choose your seating options at the main tim-ber-decked space around the edge, under the glass roof for best views, or sit and sip at the bar for different vibes.
The music household name Ryoshi House of Jazz (www.ryoshibali.com) is where your favourite Japanese cuisine is served with some of the most astounding jazz performances on the island. The venue has played host to quite a number of leading jazz singers and musicians in Indonesia, and is still continuing to hold top-notch live jazz performances until today. A five-minute bike ride from Ryoshi, and tucked away on a Seminyak alley, The Orchard Bar & Restaurant has established a sound repu-tation as the home of Indonesian contemporary music. Come down on almost any given night to see for yourself, while enjoying a large selection of draught beers and ales.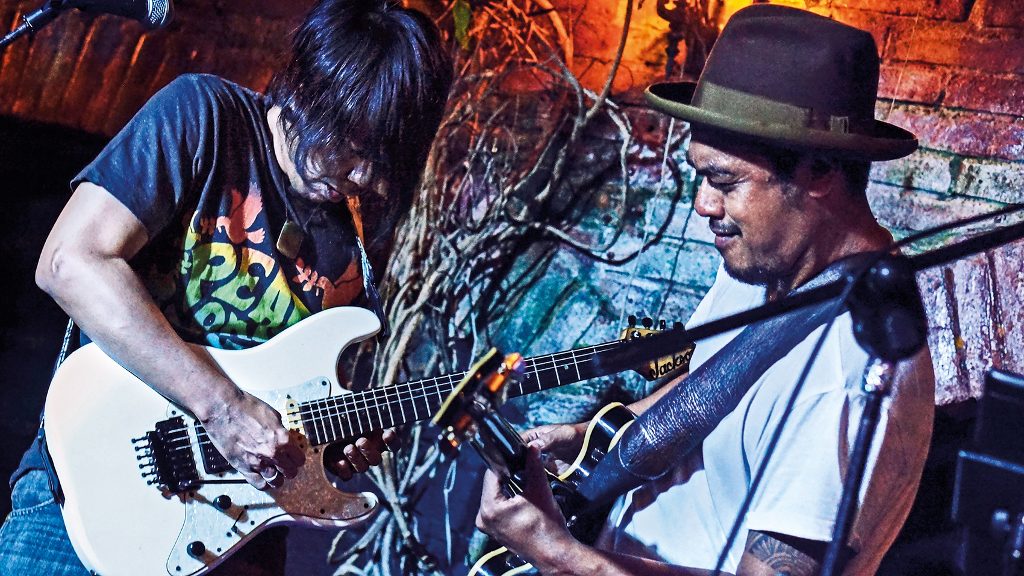 In Kuta, lobby bar at Hard Rock Hotel Bali, the aptly named Centerstage (bali.hardrockhotels.net), is better known as a live entertainment and special event venue rather than a typical hotel lobby. Having a stage built right in the centre as the main feature, Centerstage boasts a million-dollar audio visual system which packs a 100,000-watt charge to host regular live bands performing nightly. Adding to that, the lighting system and rock memorabilia lining the walls will make you feel like you are at a rock concert. The guests are seated surrounding the bar, making sure no one misses the stage acts. To get the crowd singing along to the familiar tunes, the performers present retro 70s rock, 80s dance and the latest Top 40 selections.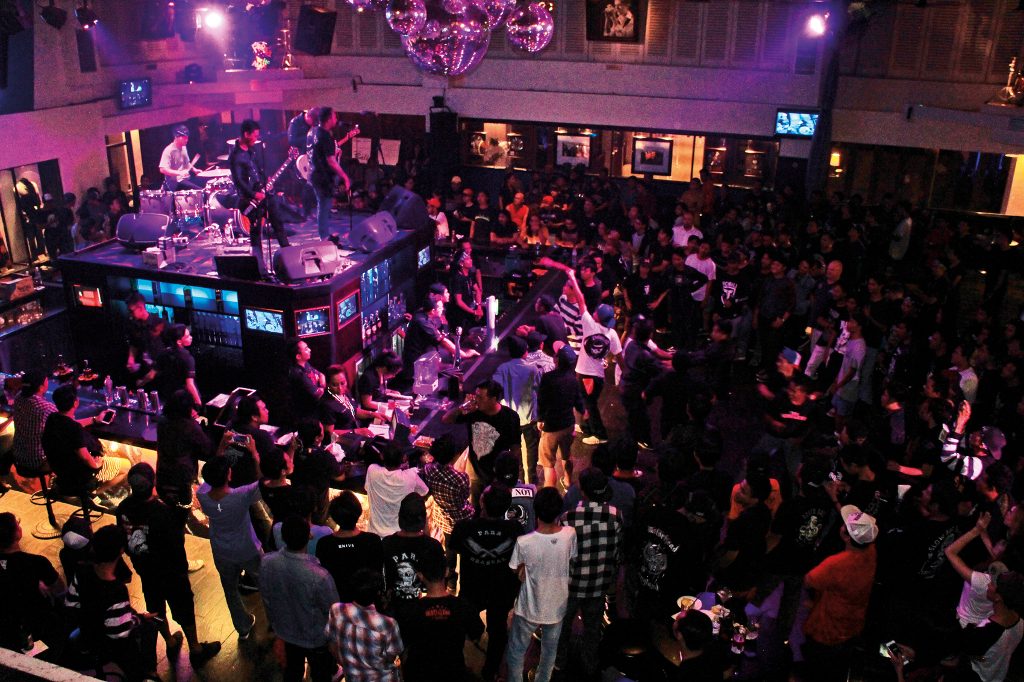 Likewise, the street side Hard Rock Café is known as a live music venue on the island that al-ways delivers high quality music and entertainment. Having hosted a variety of different interna-tional artists including Hoobastank, Bring Me The Horizon, Angels & Airwaves, Boyce Avenue, Michael Learns To Rock, The Moffats, Temper Trap and many more, this place also regularly hosts performances of local artists like Slank, Glenn Fredly, Peter Pan, Tompi, Maliq & D'Essentials and many more. With free entrance, the daily live performance starts at 10pm, bringing all-time favourite songs of different genres to make the guests either dance or sing along. Hard Rock Café (www.hardrock.com/bali) also helps new artists to gain popularity by hosting annual battle of the bands – Hard Rock Rising.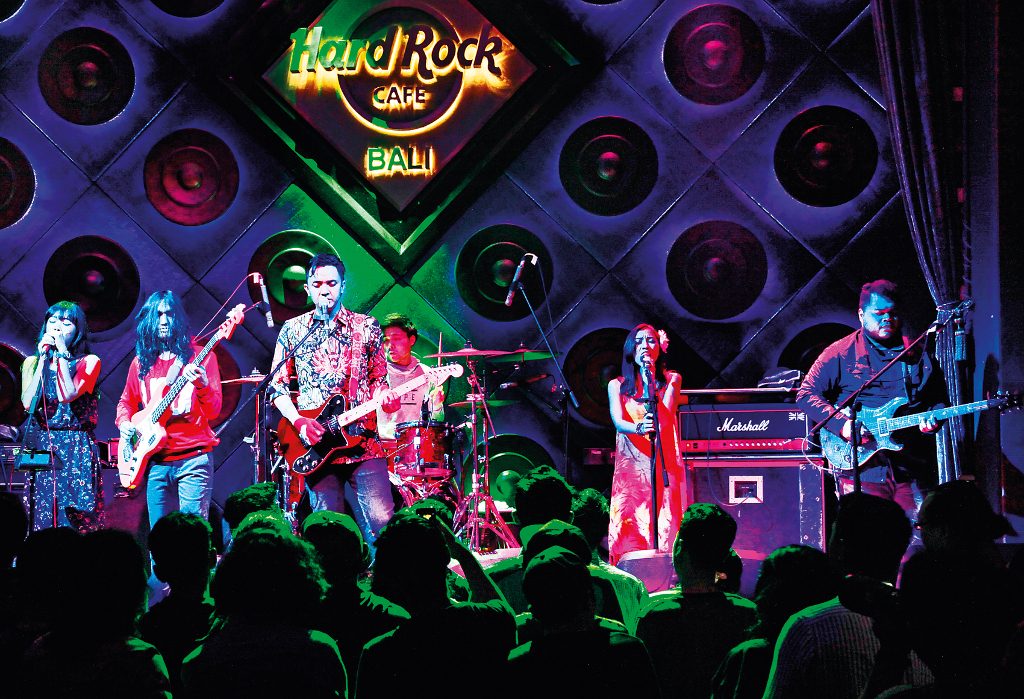 The quiet Sanur has also gotten a wake up call with establishments that hold regular music nights. The area's Casablanca (www.casablancasanur.com) lives up to its tagline "Dine, Drink, and Dance" with live evening performances throughout the week that highlights a regular line-up performing alternative, clas-sic rock, reggae, blues and soul. In the heart of Sanur, Soul in a Bowl (www.soulinabowlbali.com) brings all that jazz energy into the stage performance to set up a swinging vibe to the guests.