It's late at night at the Pura Dalem in Penestanan.  The Maestro, AA Gede Bagus Mandera Earawan  famous dancer, and choreographer extraordinaire, had invited us to come along and see his troupe of male legong dancers perform their intriguing version of Bali's most iconic dance.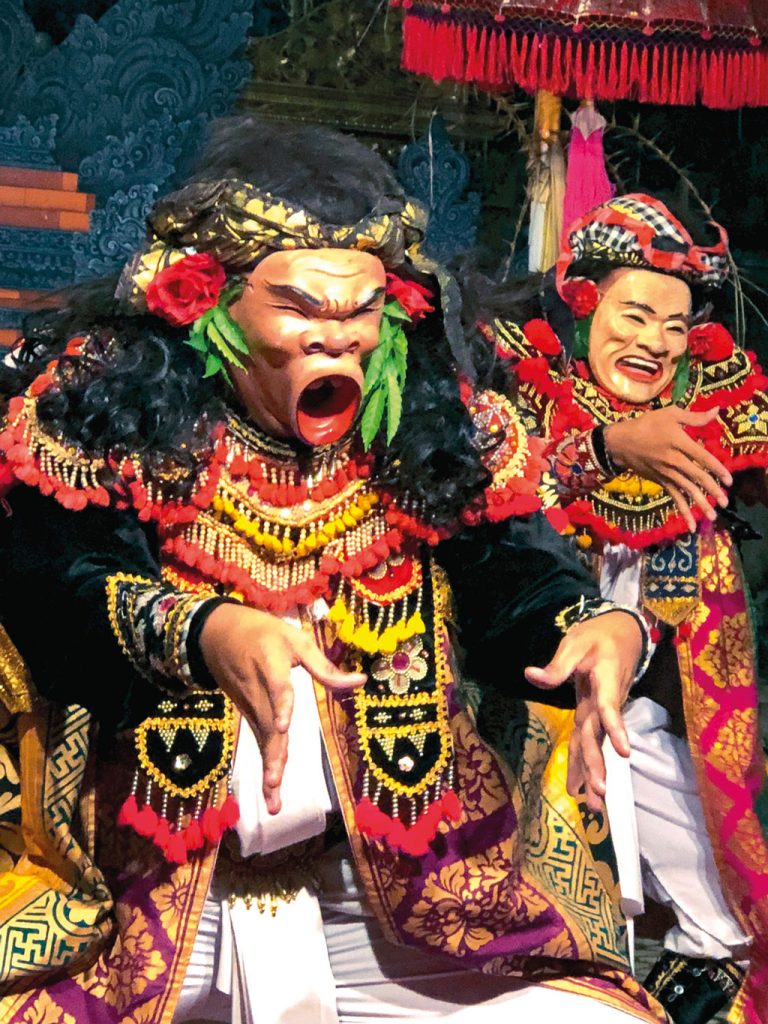 It was a rare treat both for us and for the gods who had descended to attend the Odalan temple ceremony.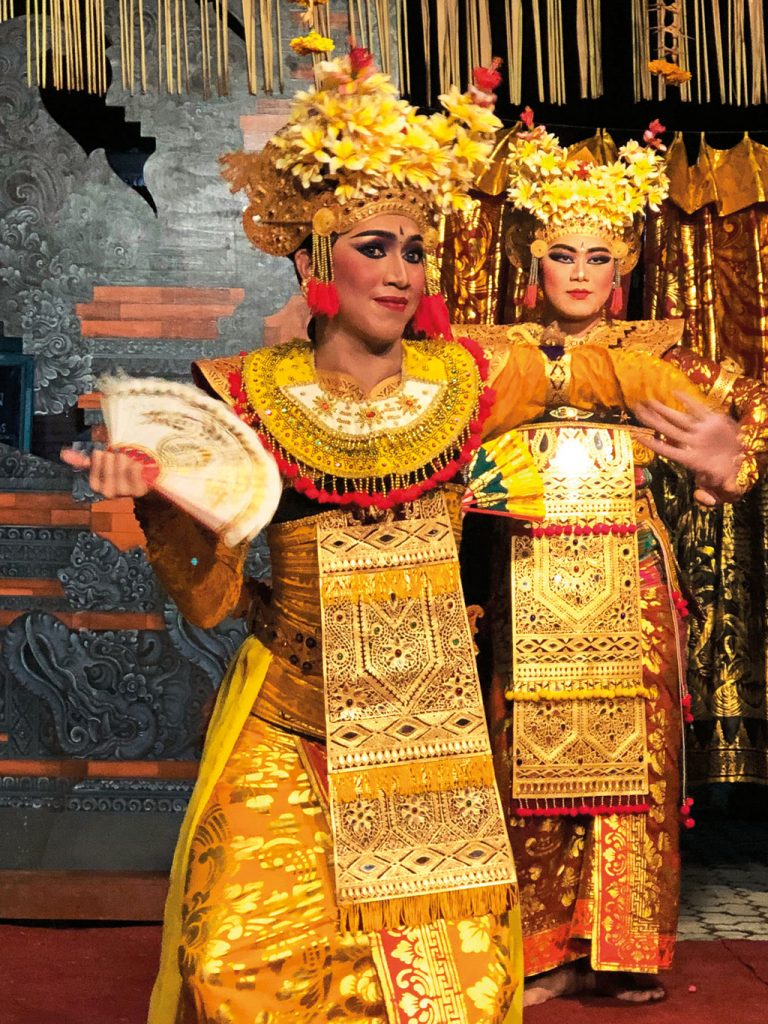 Traditionally, the legong was performed by young, prepubescent girls, in its purest form, but now with pressures of schooling, education and other social responsibilities, the age of a legonghas risen and can be almost any age from 8 to 80 as some of the famous old legongs are.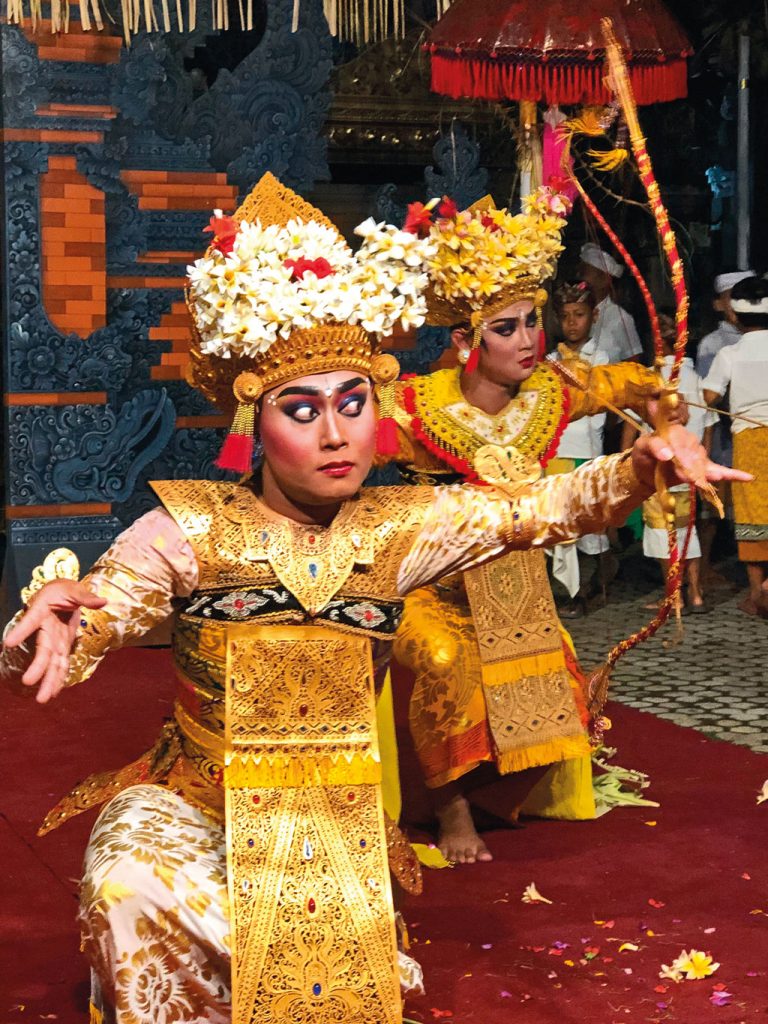 "Sharp eyes and beauty" is what is needed according to AA Mandara and he should know. The same age constrictions apply for the male legongs, a tradition that started in the royal Balinese courts early in the 20th century. Even though it is far more rare than the female dancers, they do exist, and traditionally they too, were prepubescent. Now the dancers are more usually in their late teens and early twenties, which tends to give the dance a new twist.
Backstage, the boys were putting on their makeup, beginning the amazing transformation that would change them from man to woman – in order to dance for the gods.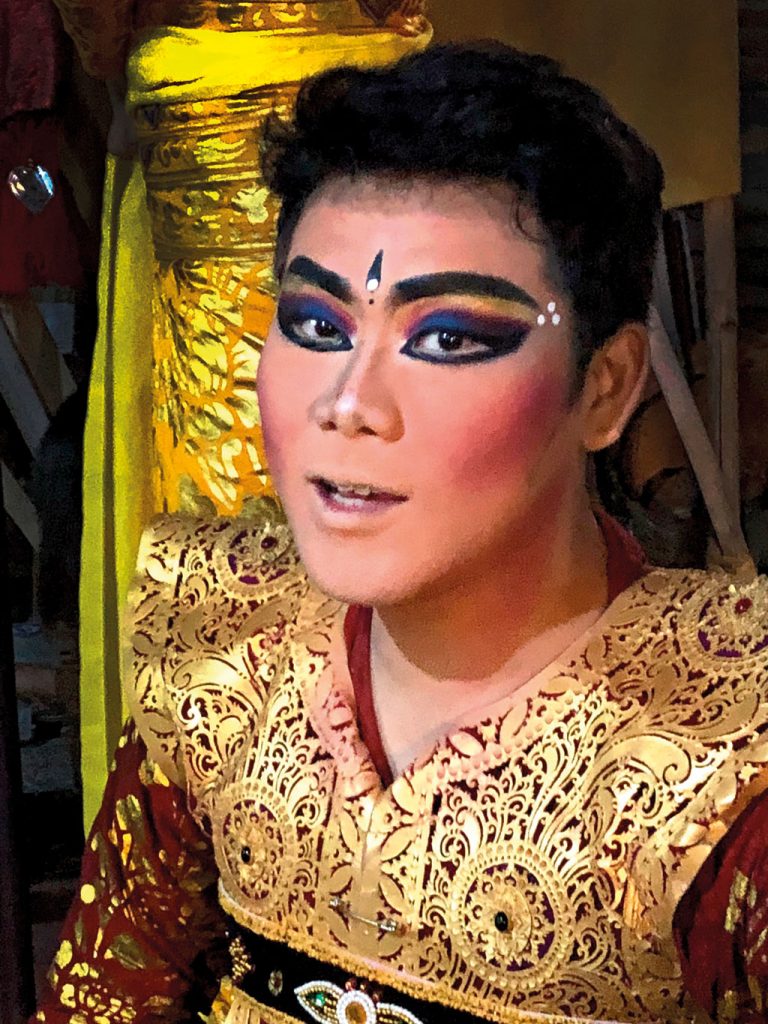 Layers of extreme makeup began the transformation, while the wrapping and binding of their lithe bodies into the tight confining costume of the legong, topped with the ornate flowery headdresses completing the look.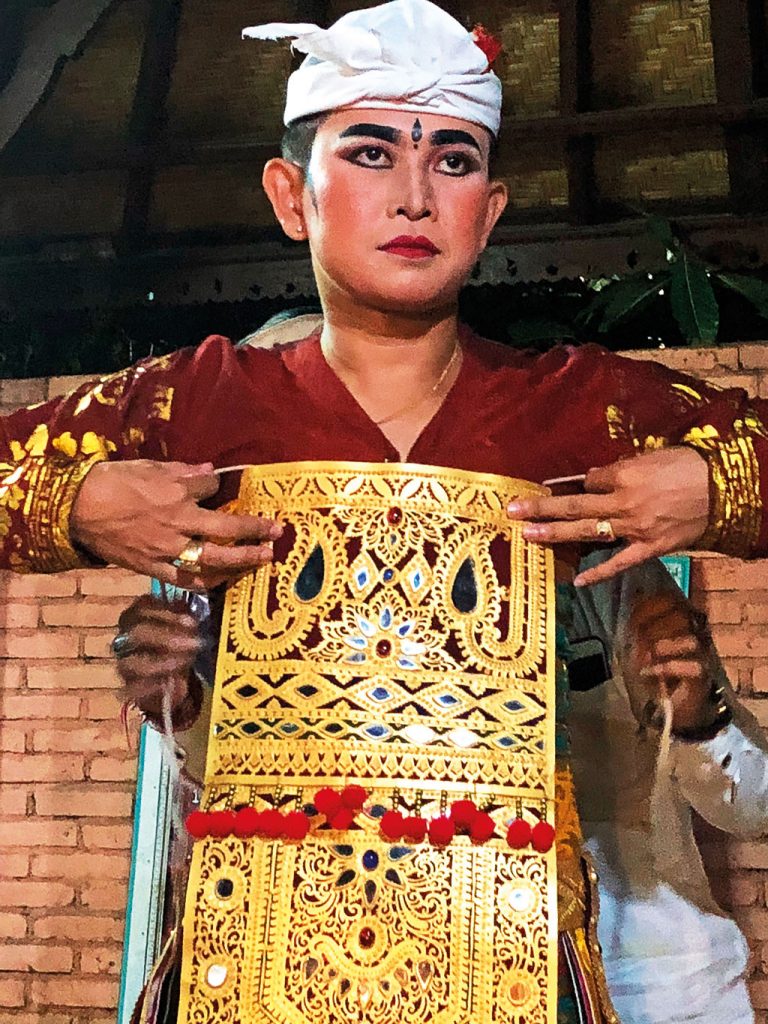 The gamelan orchestra filed in to begin their ritual of playing the complex melodies of scale and tones that would accompany the dance.
What a wonderful night. My companion, who had never experienced such a thing before was blown away, by the quality of the dance, the rousing gamelan and the whole performance. Long may it prosper.