Those may remember a time when 'imported' products were the sign of a good restaurant. The top spots would boast of their imported French cheeses, Australian beef, asparagus from Peru, and so on. Now, the tables have turned. Restaurants have turned their heads to locally grown produce in favour of supporting farmers, small businesses, as well as cutting their carbon footprint.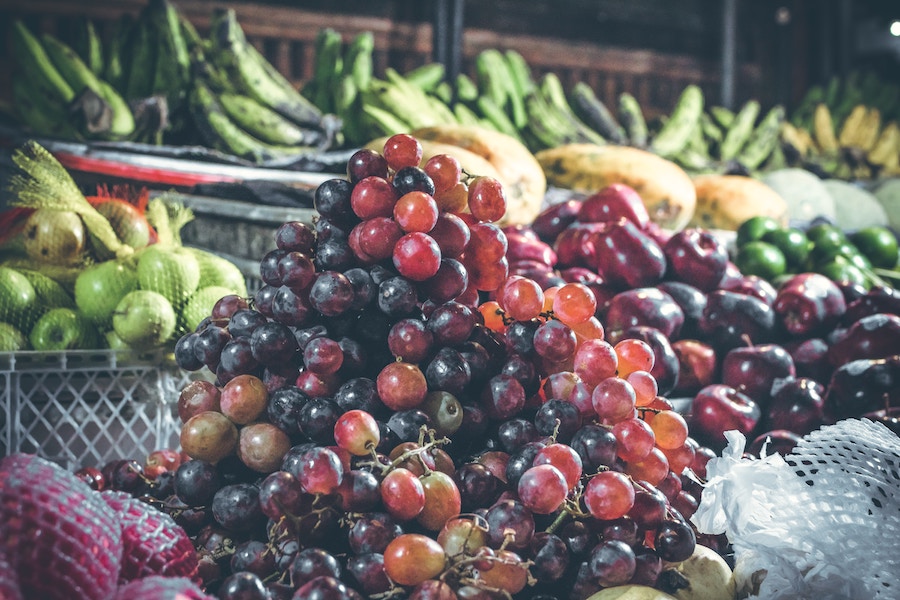 Sometimes referred to as the slow food movement, locally-sourced food doesn't only help the local economy, many believe that the produce itself tastes better and is essentially healthier than those that have been sent from abroad, transported hundreds or even thousands of kilometres before reaching your dinner table. The food is fresh, delivered soon after harvest, and not grown on factory farms, doused with chemical fertilisers and pesticides, are unethically packaged.
The decision to source locally also helps people gain new knowledge about the food they eat and the community that surrounds them. Here in Bali for example, the central highlands of Bedugul are rich with organically grown vegetables, rosella flowers and even cashews are grown in the dry east, natural sea salt is farmed from the sea, even grapes for wine are harvested on the north coast.
Bali is blessed with an abundance of amazing produce that restaurants can offer visitors, showcasing the real, authentic flavours of the island. Here we share restaurants that prescribe to keeping their produce locally-sourced, supporting the island's fellow farmers and fishermen.
Ijen
Line-caught fish from the waters around Indonesia, freshly served atop recycled furnishings. Ijen follows a zero-waste philosophy that reflects the entirety of the restaurant, which makes it the first of its kind in Indonesia. Brought to you by the Potato Head Family, the sustainable seafood restau-rant serves fresh fish caught locally using a hand-reeling process, in an open-air environment built from recycled materials. The menu is kept simple by executive chef Wayan Kresna Yasa with wood-fired daily catch, sourced from Bali Sustainable Seafood, complemented by a range of creative plant dishes. Roasted cauliflower with kluwak tahini, pickled tropical fruits and grilled bean sal-ad with rice from the UNESCO-protected Jatiluwih terraces are a few of the farm-to-table high-lights. The culinary offerings are rounded out with a menu of cocktails, in which the spirits are made in-house and the ingredient byproduct is reused whenever possible. Ijen is open daily for lunch and dinner from 12 PM to 12 AM.
Ijen at Potato Head Beach Club
Jl. Petitenget No.51B, Seminyak
+62 361 473 7979
https://www.ptthead.com/
Locavore
Awarded 21st place in Asia's 50 Best Restaurants in 2018, Locavore may promote local but their reputation is undoubtedly global. Birthed by two ingredient-driven chefs, Ray and Eelke, this unique dining destination found in the heart of Ubud considers itself a 'catalyst between local producers and discriminating diners.' The restaurant's name is derived from the locavore movement – locavores are people who actively seek their food from very local sources. The menu celebrates farmers, fishermen, and food artisans of Indonesia by using over 99% Indonesian ingredients in their kitchen. The team uses Kintamani coffee, hand-crafted sea salt from north Bali, spices from the mountains, and fresh seafood from Eastern Indonesia. They painstakingly source their meat by exclusively choosing free-range animals raised on wholesome natural foods and are ethically dispatched. The chefs honour the animals with creative dishes, such as their 'Foie Gras Kambing' – their take of a goat liver mousse dish – served with rosella kombucha vinaigrette, or 'Prawn vs Stinky Beans', an interesting combination with petai salt cured prawn, and other out-of-the-box fare.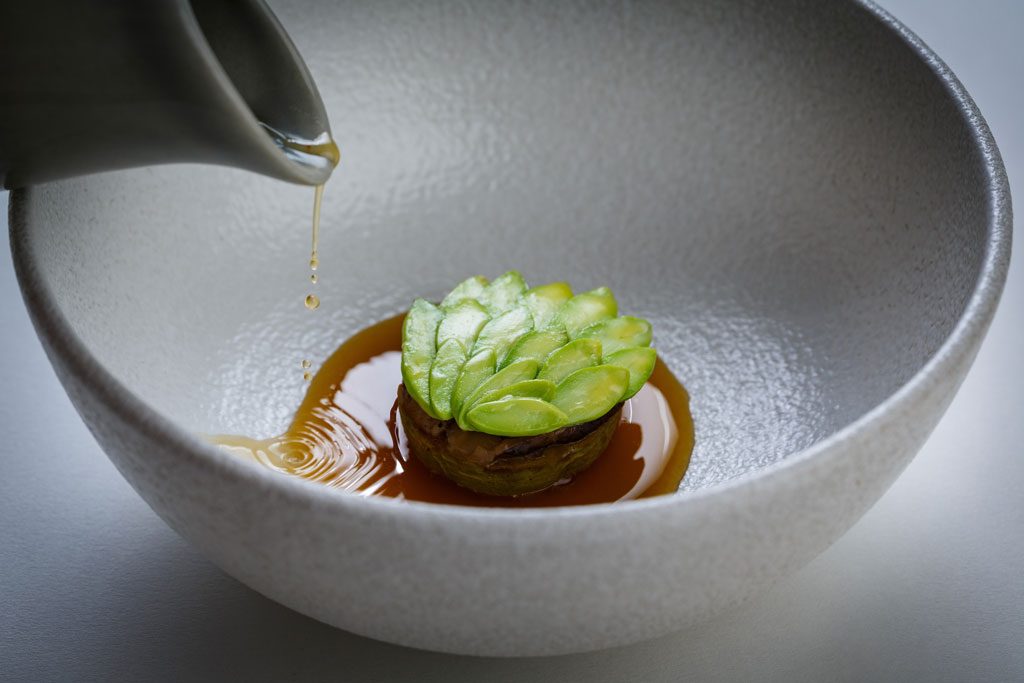 Locavore serves this local produce through an eclectic array of contemporary European dishes, all artfully presented and meticulously prepared. These elements come together to create a truly memorable refined dining experience in a casual, cozy setting. One of the few imports at the restaurant is Dutch co-founder and chef Eelke Plasmeijer!
Locavore
Jalan Dewisita No. 1, Ubud
+62 361 977733
www.locavore.co.id
Jamie's Italian Kuta Beach
Created based on the personality and values of the icon himself: casual, colourful, and familiar, with a passion for homemade cooking and Italian dishes, Jamie's Italian Kuta Beach has won the hearts of fans worldwide. Serving Italian classics with a Jamie Oliver twist, the menu is made with the best, sustainable, and locally-sourced ingredients. Behind the delicious servings of pizza and pasta, the Kuta branch works closely with Balinese farmers and suppliers to embrace local ingredients and sustainable methods. Jamie's team is 'fiercely protective' of their ethos, serving meat only from certified farms, producers and suppliers in the country, whilst maintaining the highest welfare standards. His pork-based favourites are sourced from Bali Highland Organic in Karangasem, whilst their free-range chicken is from Bali Buda food supplier. All suppliers must pass the JOSIE (Jamie Oliver Supplier Information Exchange) test to ensure they are up to international standards. Jamie's food technologists are dedicated to improving the standards of all the suppliers they work with, not just the meat. There is a strict no frozen foods policy at Jamie's – all meat is delivered fresh daily to the restaurant. It has secured a steady place as a family favourite, a post-surf lunch spot or an ice-cold beer in the afternoon, even a romantic date night.
Jamie's Italian Kuta Beach
Jalan Pantai Kuta, Banjar Pande Mas, Kuta
+62 361 762 118
www.jamieoliver.com/italian/indonesia
Mozaic
Using home-grown and locally-sourced ingredients is the culinary philosophy that Chris Salans had in mind when opening Mozaic nearly two decades ago. His signature restaurant in Ubud was soon noticed by the elite of world gastronomy, adored for marrying French techniques to Indonesian flavours. The tasting menus reflect an ingenious combination of the luxurious and the exotic, such as 'Crispy Foie Gras with sweet and sour Belimbing Wuluh broth' or 'Javanese Baby Lamb, Smoked Eggplant, Kenari Nuts, Cardamom and Fresh Curry Leaf'. Chris has built up a network of organic suppliers in Bali and Java, and created dishes that scintillate with tropical herbs and spices, many of them grown in Mozaic's own garden. Among the flavours, diners may discover the dark kluwek nut; lively torch ginger flower; the subtle charm of tender curry leaves; young jackfruit; and a variety of peppercorns and limes, some found only in Bali. A plate of the whole spices used in each of the dishes is displayed on the table so that diners can make a direct connection between the amazing flavours of the cuisine and the local raw material used to create such magic. In addition, Mozaic is introducing an extensive list of cocktails inspired by the Ramayana epic, using imported spirits and local fruits, garnished with Balinese herbs and spices.
Mozaic
Jl. Raya Sanggingan, Kedewatan, Ubud
+62 361 975768
www.mozaic-bali.com
Sarong Group
With highly-acclaimed restaurants under his belt, Will Meyrick is a street-food chef whose pledge is to honour local ingredients and recipes of Indonesia and Asia. His restaurants in Bali are lauded for their quality and authenticity, incorporating traditional recipes with his signature twist.
Chef Will Meyrick works to support and give guidance to communities in the region to produce high quality, locally-grown products. He has gone on in-depth travels in pursuit of the best ingredients available throughout Indonesia. Sarong is one of the most sought-after Asian cuisine fine dining establishments that will have you taste a touch of Will's own homage to the Indonesian cuisine he truly loves.
Som Chai is a cultural culinary journey through the diverse regions of Thailand where Will spent two immersive years learning and understanding the cuisine and put his knowledge to plate. MamaSan Bali offers dishes from the Indonesian archipelago, southeast Asia, and India served in layered tiffins, on banana leaves, and thali trays. Hujan Locale in Central Ubud is celebrated for serving high quality traditional Indonesian food, set in an all-day dining elegance; whilst Tiger Palm is another one of Will's modern cross-cultural Asian fusion cuisine. It is Chef Will's belief that ecologically friendly farming results in better-tasting food and drinks, whilst supporting local farmers to sustain opportunities in rural communities!