Prego, The Westin Resort Nusa Dua's popular Italian Restaurant, has long been known for its Sunday Brunch. Taking on the theme of fun (rather than fine) dining, the Prego Brunch was the perfect family Sunday. Now, in a move to liven things up even more, Prego presents Brunch Adventura – adding more family fun, food and entertainment on the weekend.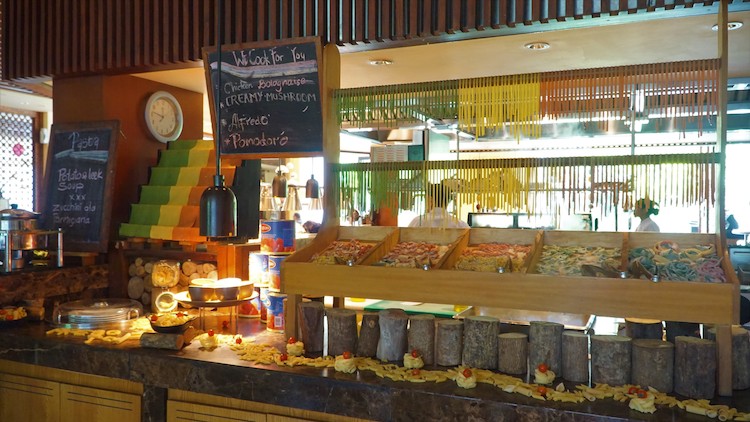 From 11.30am-3pm, Brunch Adventura welcomes all with it's "come as you are" approach to weekends. With it's bright, open concept, full outdoor garden and even a swimming pool environment, it's not wander this Italian restaurant has been so popular with families. Everyone is invited to eat, play and swim.
Of course food comes first and there is an extensive buffet at Prego that has all taste preferences covered. With Italian food the focus you can be sure the favourite pasta (cooked to order!) and pizzas are there – an easy choice for the children – but this extends to a rich charcuterie and meats station, live grill and a whole section for the cheese lovers. A full salad bar is surely on hand, along side a display of mini appetisers for those who love to taste and savour many flavours for brunch. Italian Chef Alessandro Molini also comes around each week with his giant Pentolo cooking up a delicious dose of family-style pasta.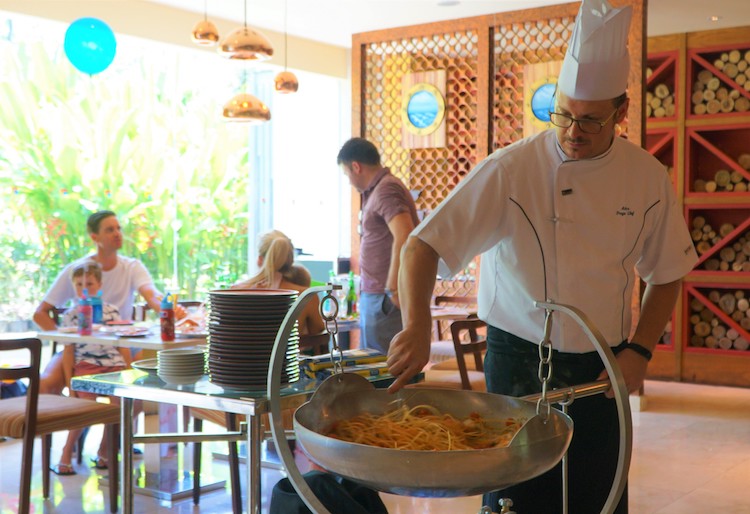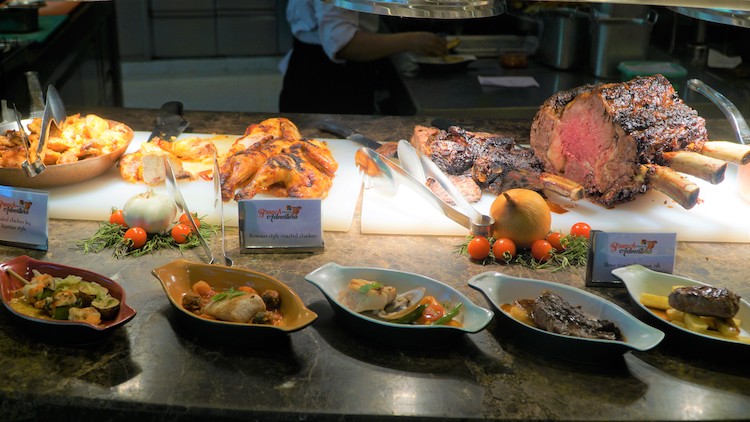 For dessert, the Italian classics like Cannoli and tiramisu sit along side the favourites for the kids, including the chocolate fountain. Dessert would go amiss without a selection of Italian Gelato, which Prego serves, perfect for those hot sunny days.
The restaurant has a host of games, gimmicks and activities throughout the brunch so that the children can stay entertained for the afternoon. From tug o' war to relay races, a supervised play area means parents and children can both have fun. Another exciting activity for the young ones is the Superchefs program, which is all about learning to appreciate good food and enjoying life in the kitchen!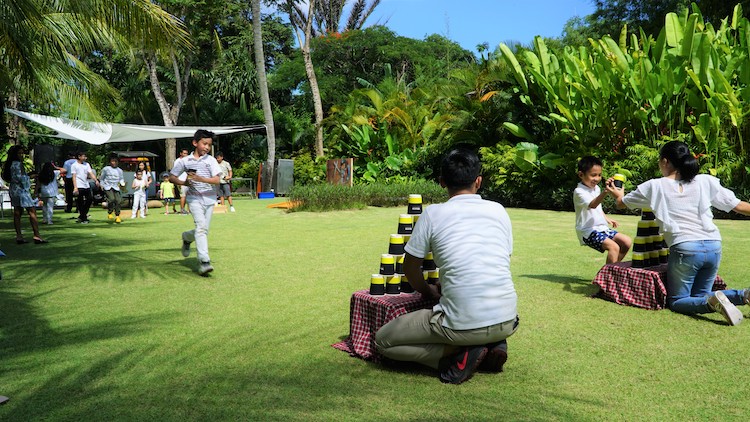 Each Sunday, Prego Associates continue to show off their signature dance moves with an energetic routine that has everyone up on their feet. Pipo the squirrel makes regular appearances for fun photo opportunities and a magician visits each table to perform a collection of amazing tricks.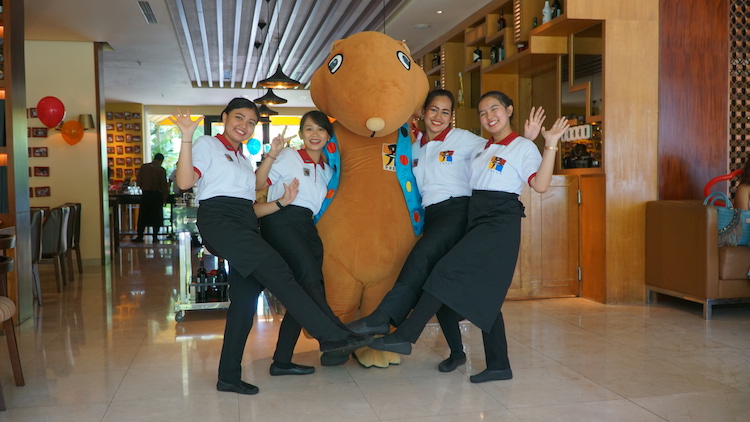 This value-for-money brunch experience emphasizes the importance of spending quality time together as a family. It is priced at just IDR 420,000++ per person including a welcome cocktail, soft drinks and selected ice tea blends. Kids get to eat for free and SPG members are entitled to a generous 20% discount.
Bookings:
Prego at Westin Resort Nusa Dua, Bali
ITDC LOT N-3, Nusa Dua
+62 361 771 906 | dining-bali@westin.com
http://www.westinnusaduabali.com