Drawing, colouring and painting are not merely just fun activities for the children, it is an exciting adventure conveying imagination to reality, a process that develops their brain tissue and a medium to experience all the fascinating colours the world has to offer. There are many places in Bali offering drawing or painting classes for kids and adults. But this time, our pick is Jenggala.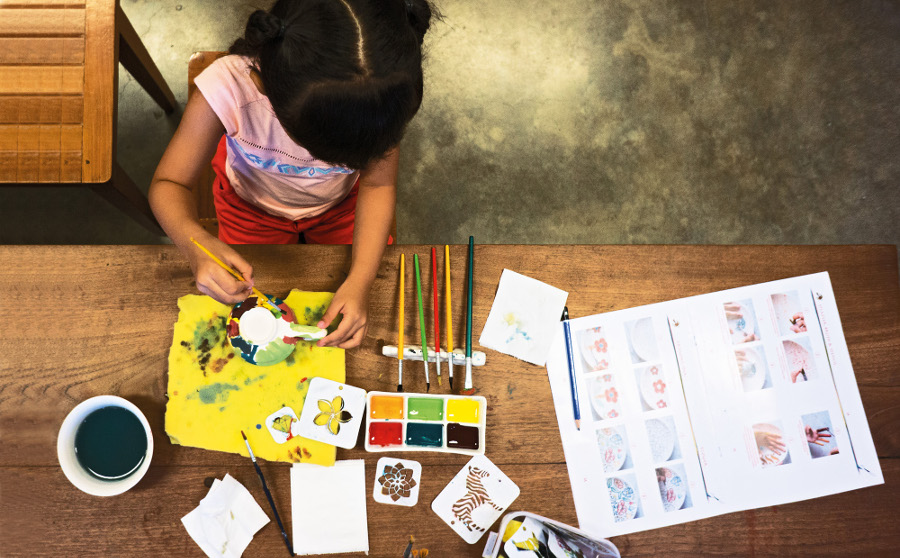 Jenggala is widely known for its high quality artisan ceramic products. Visiting their main store in the Jimbaran area is like a therapeutic trip in wonderland for those ceramic and dinnerware enthusiast. Jenggala was founded in 1976 by Brent Hesselyn, an artist from New Zealand specialising in pottery and ceramic, and Wija Waworuntu, a big shot in hospitality industry in Bali. It began as a cottage industry at Batujimbar Village in Sanur. Ade Waworuntu, Wija's daughter, looked to Indonesia's traditions to set a firm background and story for the designs of the Jenggala ceramics.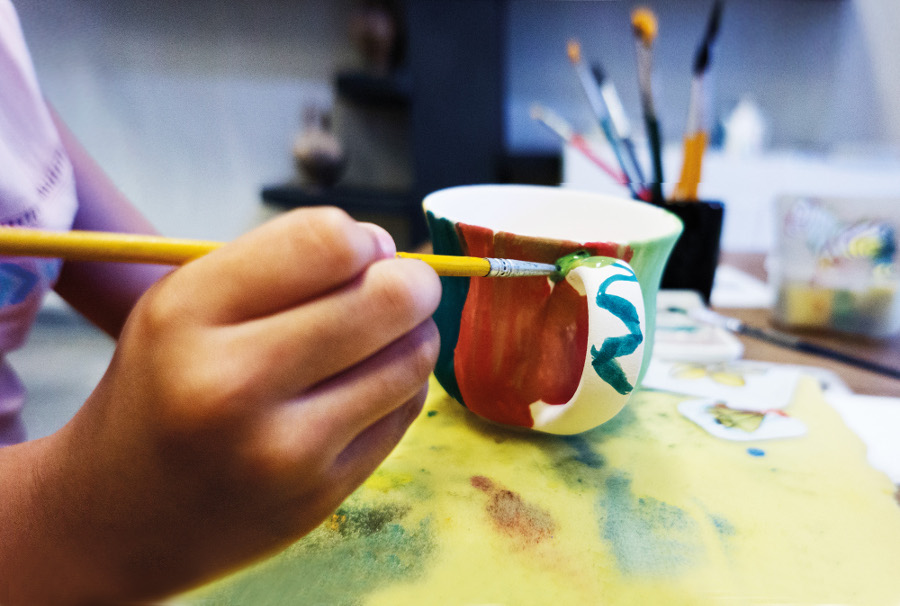 Normally parents will think twice to go to chinaware shops with kids, though this shop is definitely different. While parents spend a good time wandering from shelf to shelf, the kids can join in a Paint A Pot program. Children can pick from a selection of ceramics to be painted; such as mugs, teapots, vase, saucer and others, the price range is from IDR 70K to IDR 250K. Guests are also offered vouchers which package together the Paint A Pot activity and a spot of lunch.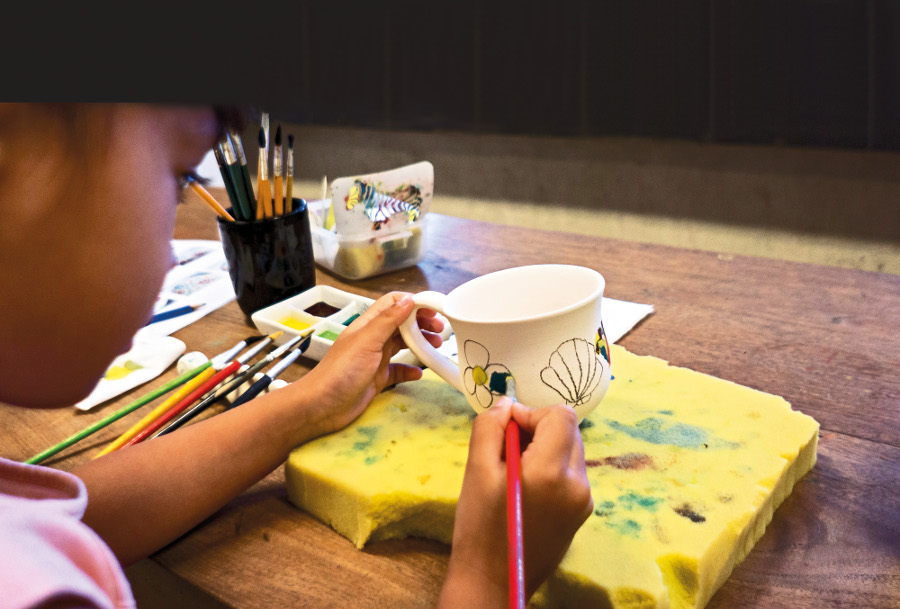 The painting studio is in the same wing with Warung Keramik Café, which is attached with the showroom. Once the guest picks their ceramic, the staff will prepare all the equipment needed on the long wooden table attentively. Each guest is provided with 6 colours and a bunch of brushes of different sizes and shapes. No regulation are set in place, every one can take their time in drawing, painting or gulping down fresh juice from the café. Also on the table are books filled with inspiration, stencils, and various other tools.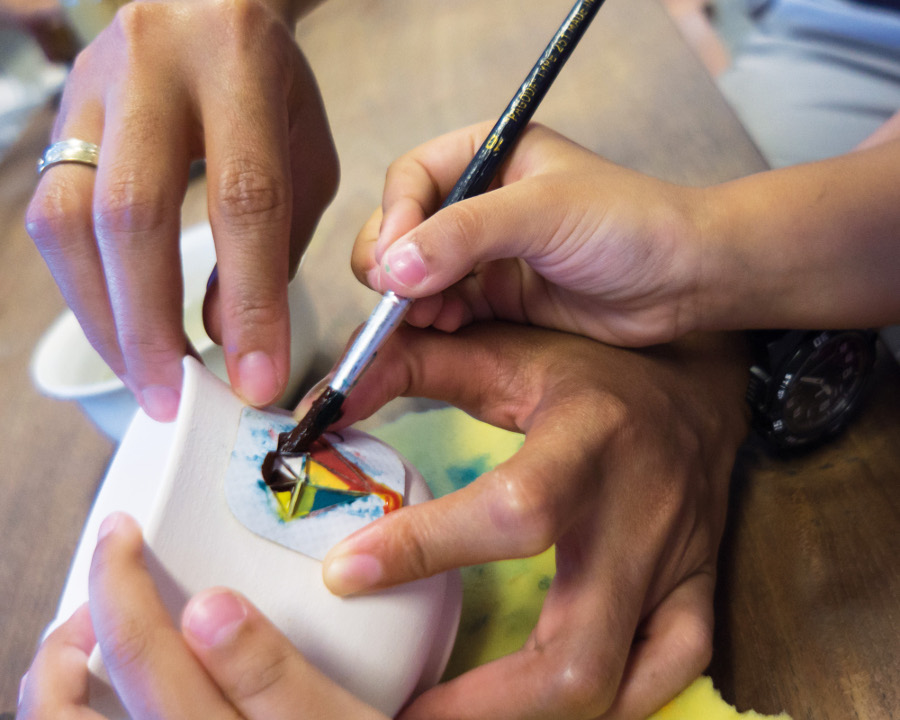 Painting on ceramic encourages children to take care of delicate thing at the same time provide them freedom in expressing their creatvity. Kids can also learn to use their muscle accordingly as they need to dip the brush slowly and make soft strokes so the colour won't drip. Kids can freely experiment with colour combinations; a palette is available for colour mixing.
Paint A Pot is not only a great experience for kids, parents can join and make it a fun family activity. Parents can paint their own ceramic or help the children to elaborate on their imagination, while observing how drawing and painting can make children maintain deep focus. Otherwise join the activity and find out how painting can soothe the soul and relax the mind, it is a craft to heal.
The ceramics will be fired in Jenggala's kiln and after four or five days, you can pick it up and admire your creation at your home. If you're a visitor to the island, Jenggala can arrange shipment to your address.
Jenggala Keramik Bali
Address : Jalan Uluwatu II, Jimbaran
Telephone : +62 361 703 311
Website : www.jenggala.com