On the 23rd of March 2018, DevinSky Hotel Seminyak officially inaugurated their rebranding. 
Previously known as Golden Tulip Devins Hotel Seminyak, and before that Devin Sky Villa, the hotel decided that standing alone under their own management – and not under the Golden Tulip group – was more suited to their property and their business direction.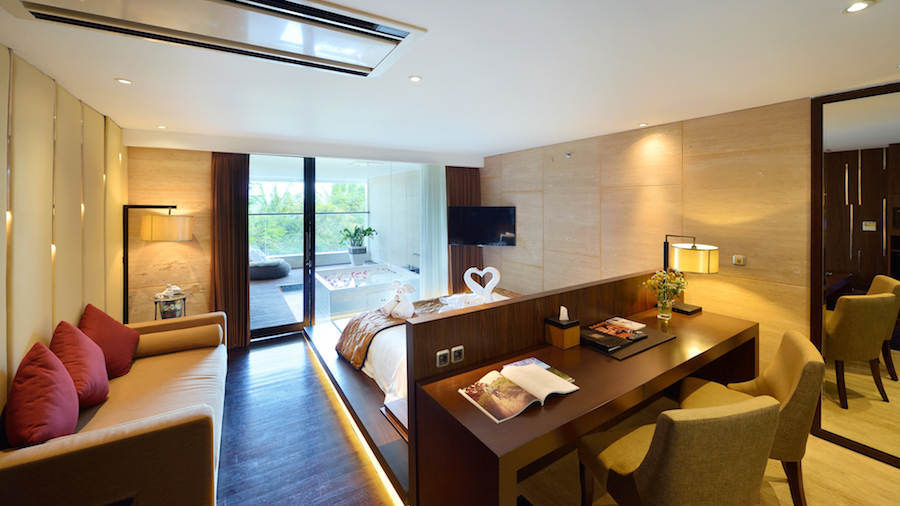 The hotel continues to operate as it had before the rebranding; maintaining it's high quality of service to guest. Now, no longer under another management company, the hotel can explore new ways to please those staying with them.
DevinSky Hotel Seminyak features 108 elegant and spacious guest rooms with luxurious interiors and a modern style. They have Superior to Junior Suites with Jacuzzi.
The hotel can be found in a private nook off Jalan (Road)  Petitenget, Seminyak's top street for luxury and lifestyle, known for it's boutiques, galleries, restaurants and nightlife  destinations. Seminyak Beach and Petitenget Beach are but a stones-throw away.
DevinSky is also home to Nari Spa, with it's special Aquatonic treatment facilities; BLU Sky Restaurant-Bar-Lounge is the choice rooftop destination of the property where views of Bali's epic sunset can be found.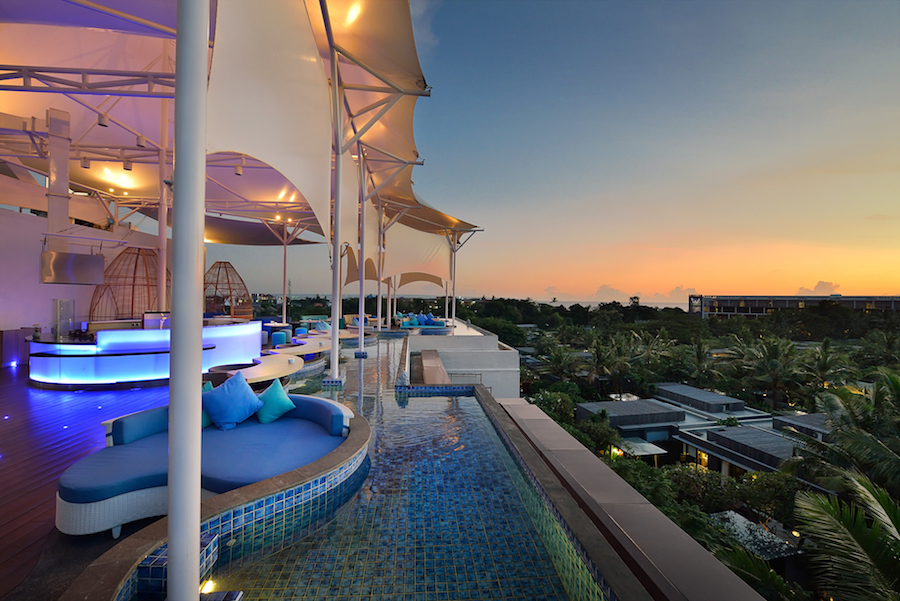 Find out more:
DevinSky Hotel Seminyak
Jalan Petitenget, Komplek Villa Kendal No.35, Seminyak
+62 361 8499 555
www.devinskyhotel.com