Djamoe is a centuries-old traditional Indonesian health elixir, a tradition that exists to this day. Combining a mixture of traditional herbs and spices that are utilised for healing, overall health and rejuvenation. For those interested in learning the craft of these traditional elixirs, the enchanting Hotel Tugu Bali offers a Djamoe Herbal Class.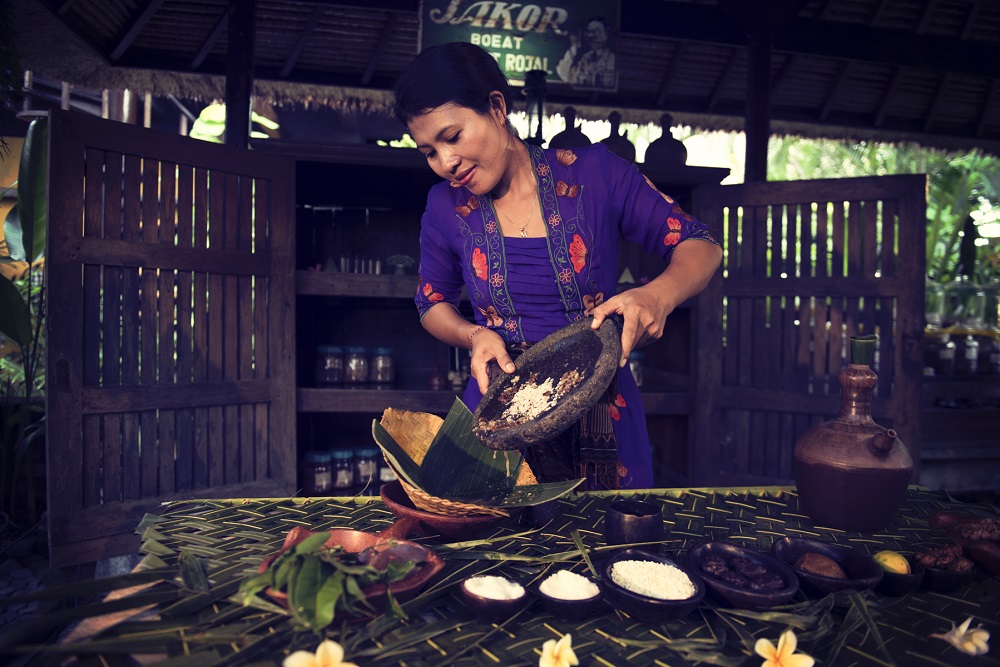 The ancient Djamoe Herbal Class at Hotel Tugu Bali covers the traditional knowledge of the making and preparation of the various types of djamoes that exist, each with its own distinct properties and benefits. Perfect for those who prefer to consume homemade remedies to alleviate any symptoms of sickness or boost immunity, joining this class will allow you to possess the knowledge and skills to make your own health elixirs at home.
Set in an authentic and mildly dramatised Javanese kitchen, the Djamoe Class is a walk back to the days when kitchens and backyards also served as pharmacies.
Having existed for hundreds of years, the ancient art of herbal healing originated from the island of Java and has since evolved throughout the years, passed down through generations. The traditional health elixir traditionally consists of concoctions that are consumed and mixtures that are applied to the body made of leaves, roots, flowers, seeds and barks of significant trees.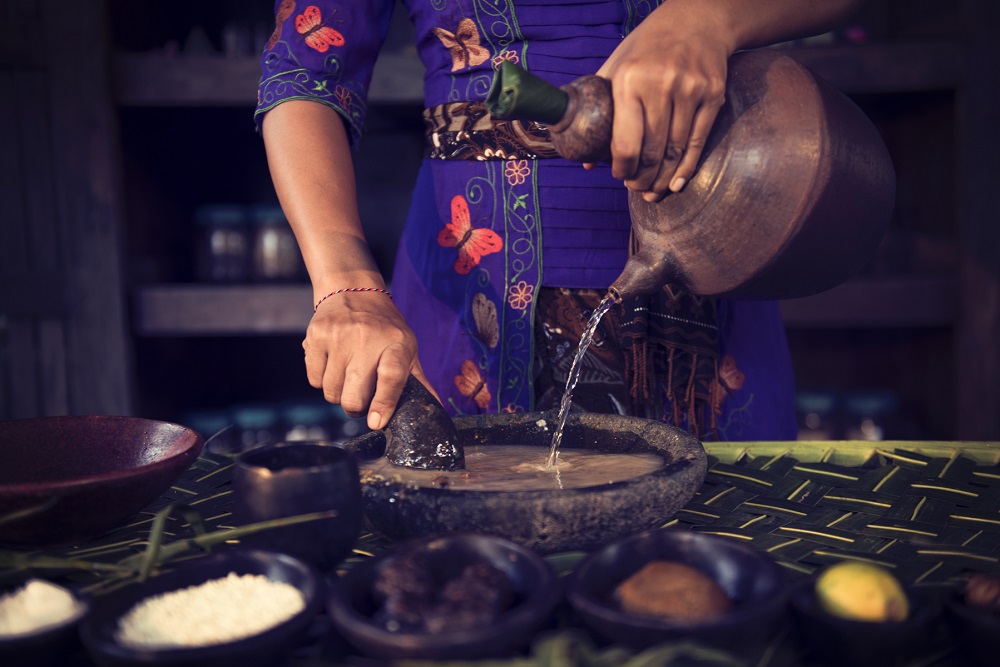 In traditional Indonesian households, djamoe that originated from the palaces in Java was typically much more preferred than Western medicines. However, over the past two decades, this age-old tradition has slowly become forgotten as Western medicines began to take over. Fast forward to today, with a growing preference for organic and all-natural healing, djamoe has stepped back into the limelight. Many establishments today, from hotels to dining venues, offer their own homemade djamoes.
This is why Hotel Tugu Bali is taking part and initiating the comeback of the traditional all-natural Indonesian djamoe for daily maintenance of well-being by offering the Djamoe Herbal Class to guests. With a minimum of 2 persons, the class is priced at IDR 330,000++ per person. Advanced booking is required.
During the class, guests will learn the traditional way of preparing 4 different kinds of djamoes for various uses. The variety of djamoes include:
• Djamoe Menkgudu or Djamoe Cabe Puyang for weight loss and fat reduction.
• Djamoe Beras Kencur for energy and to cure muscle aches.
• Djamoe Kunir ASem to smoothen skin.
• Djamoe Daun Salam for cholesterol reduction.
• Djamoe Daun Papaya for diabetes reduction.
• Djamoe Daun Jambu Biji to cure stomach ache and diarrhoea.
• Djamoe Kuat Lelaki for male stamina.
• Djamoe Sehat Setelah Melahirkan for women after giving birth.
• Djamoe Kayu Manis to eliminate sprue/mouth ulcers and to refresh the body.
• Djamoe Kunci Sirih to regular feminine hormones in general.
• Djamoe Flu to recover influenza, fever and cold.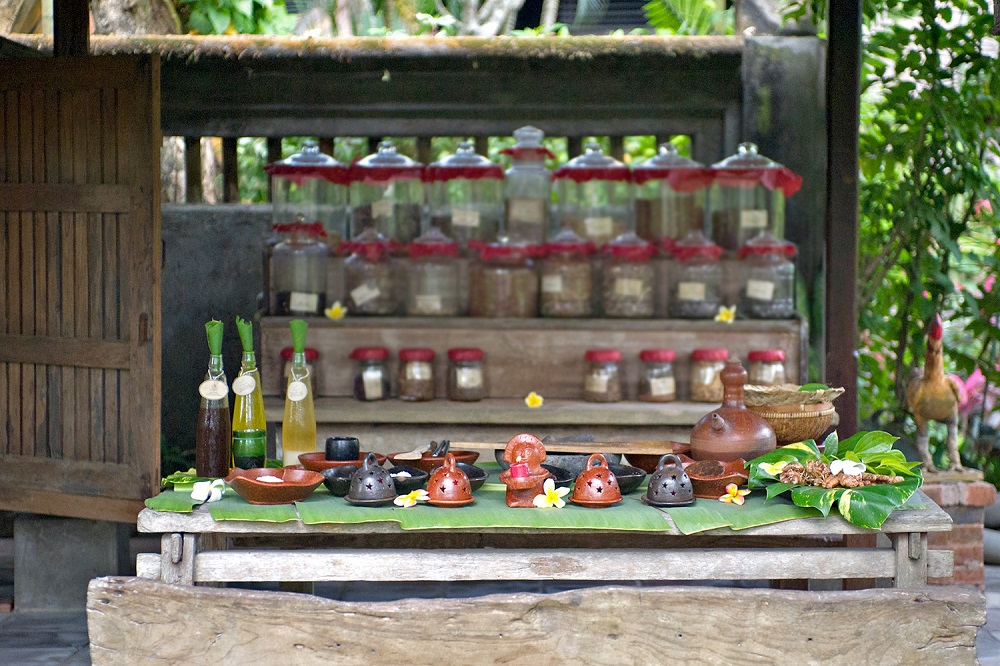 To book a session of this unique class, contact +62 813 3702 0904 or email bali@tuguhotels.com
Hotel Tugu Bali
Jl. Pantai Batu Bolong, Canggu
+62 361 4721 701 | +62 813 3702 0904
bali@tuguhotels.com
tuguhotels.com