Vegan and vegetarian practitioners (and food connoisseurs in general) around the island will be delighted to know that the Chris Salans Group will be hosting 'Earth to Table', a vegan and vegetarian fine dining experience at Mozaic Restaurant Gastronomique in Ubud.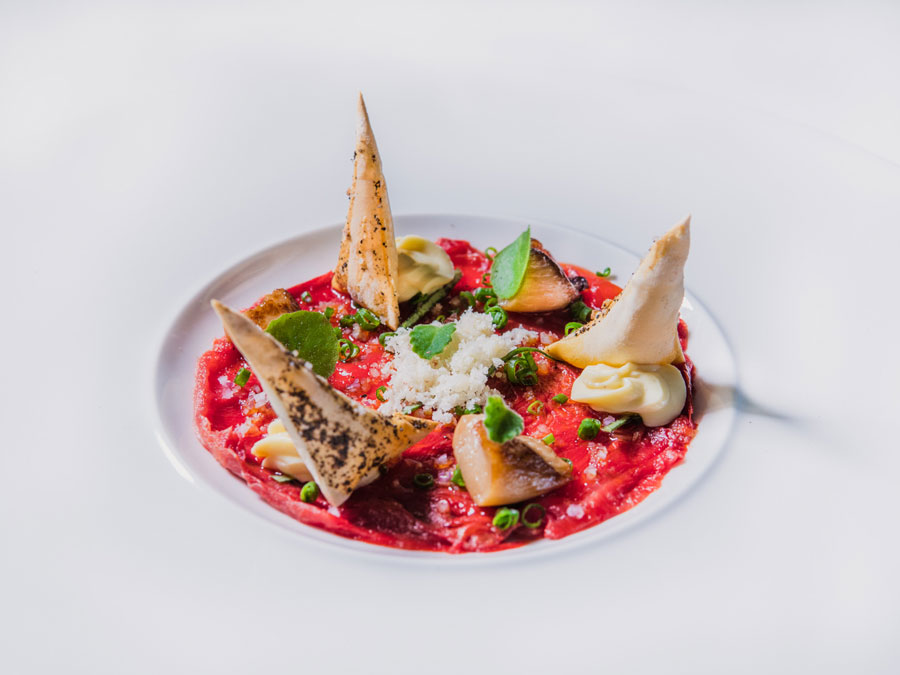 This event, in collaboration with Island Organics Bali, will be the first of its kind at Mozaic Restaurant Gastronomique, Ubud, and will be held on Saturday, 20 March 2021.
In the past few years, vegan and vegetarian cuisine has quickly become popular in the culinary industry, growing alongside increased awareness of environmental footprint, animal cruelty, and health benefits of a plant-based diet.
This special dinner event will showcase to diners that the marriage of vegetables, legumes and herbs can result in an equally tantalising and epicurean dining experience. Chef Chris Salans of Mozaic has worked together with Farmer Rama of Island Organics Bali for several years, developing seasonal produce of the highest quality for Chef Chris's multiple restaurants. Deciding to share the fruit of their passion, they came up with the brilliant idea of organising this fantastic gastronomic experience at Mozaic Restaurant where they will be highlighting the locally-grown seasonal organic fruits, vegetables and spices, combined with exclusive produce from across the globe.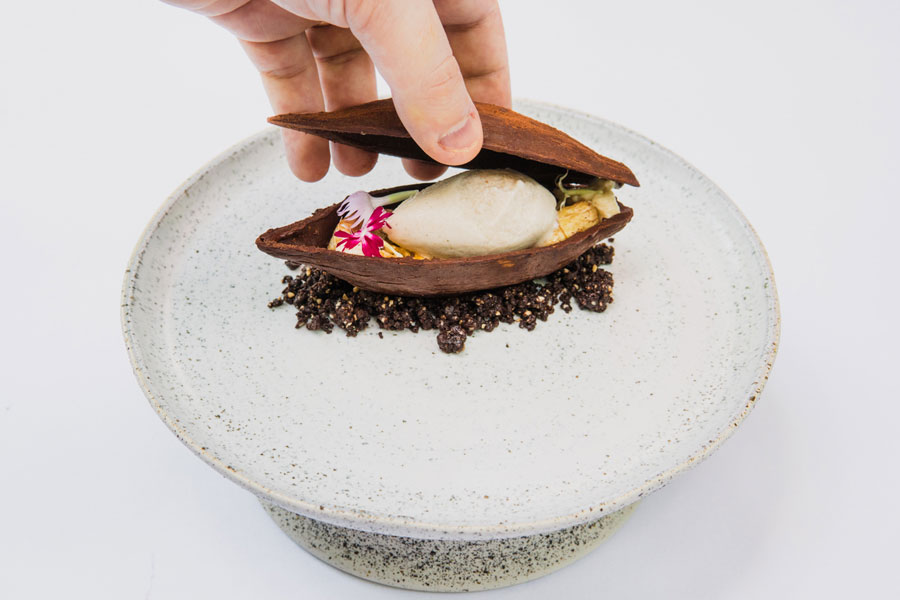 "At Mozaic, we have always believed in sourcing as many ingredients locally as possible. Sourcing locally helps us to capture local flavours, cut our environmental footprint, and deliver the freshest possible food to your table. We then pair these local staples with delicious precious ingredients sourced from around the world," said Chef Chris Salans.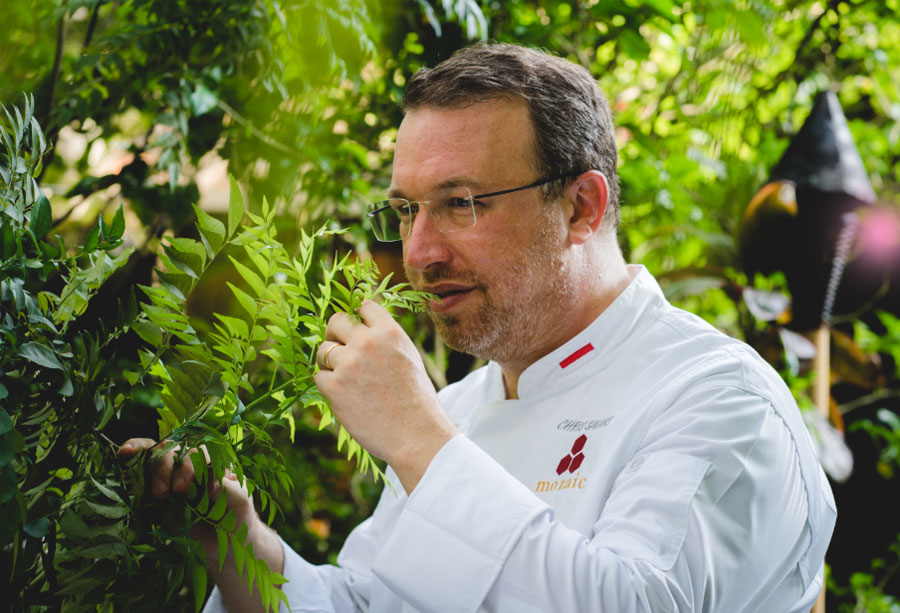 "We believe in vegan and vegetarian cuisine as a much better way of life. Like our farms, the human body is an organic ecosystem that needs various components to support itself. Our farm grows many varieties of items to ensure that our soil is established and healthy, so eat up and enjoy diversity!" added Rama, from Island Organics Bali.
Reservation to the 'Earth to Table' dinner is available from 5pm to 8pm. The 6-course tasting menu is priced at IDR 650,000++ per person, while the 8-course tasting menu is priced at IDR 850,000++ per person. The menu offers vegetarian and vegan options.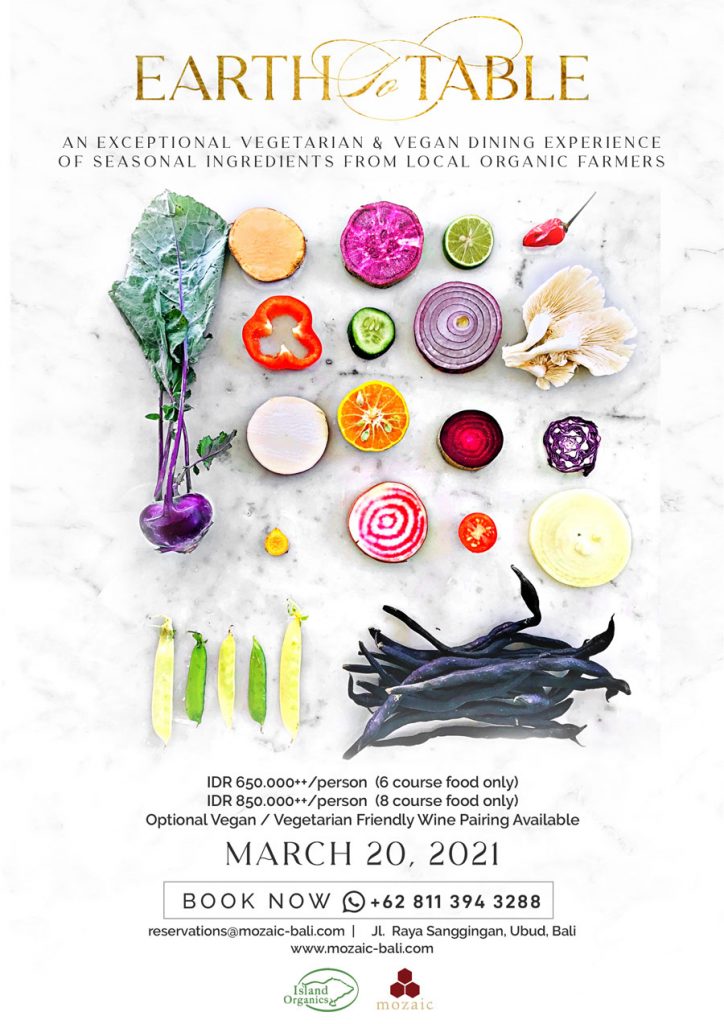 For more information or reservations, please call +62 361 975 768 ,
+62 811 394 3288 (WhatsApp) or visit www.mozaic-bali.com/earth-to-table/.
Mozaic Restaurant Gastronomique
Jl. Raya Sanggingan, Kedewatan, Ubud
+62 361 975 768 / +62 811 394 3288 (WhatsApp)
www.mozaic-bali.com