Ah the promises of the east. The mystery, the allure, the food is always exotic. Always, there is a tang of some exotic spice, or, in the case of Japanese, the intricate preparation with the amazing attention to detail.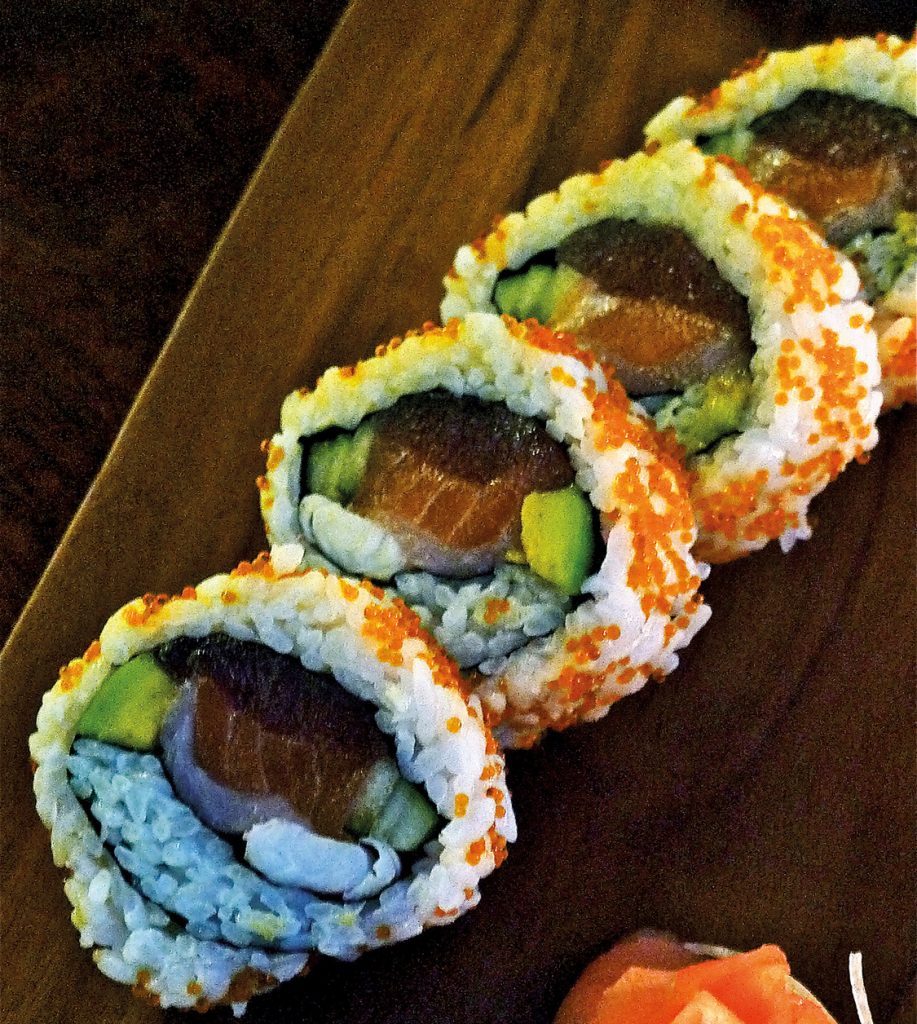 Today we visit two Japanese restaurants, each very different in philosophy and presentation.
Ryoshi is already well established in Kuta, in Sanur and in Ubud. Stylishly Japanese, they serve up Japanese tourist favourites, what we all expect of Japanese food. Perfectly cooked tempura, cold noodles, miso soup, are all served in cutely Japanese surroundings. You can sit at a chair and table, or on the floor, on tatami mats with space for the feet or cross-legged Asian style. The food tastes great whichever seating method you choose.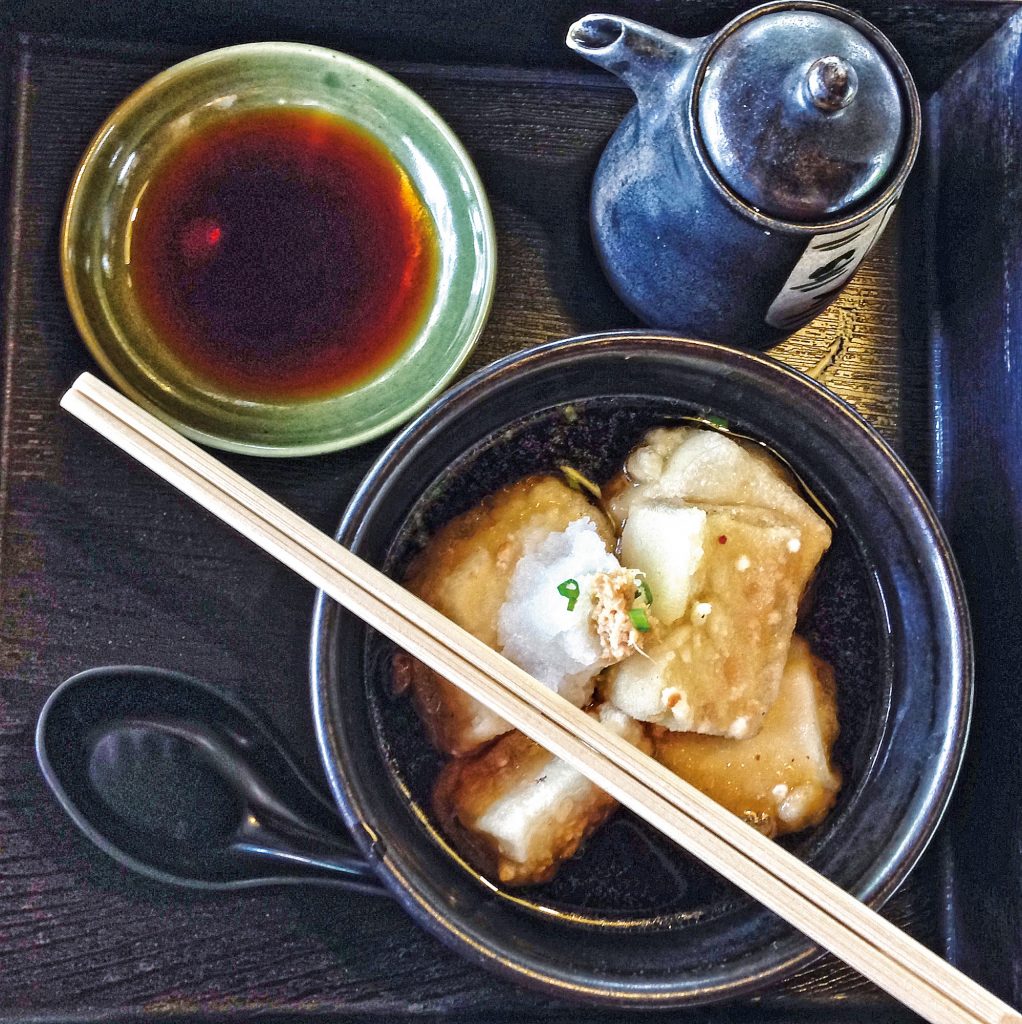 As well as the expected favourites, you can enjoy the Tofu Agedashi – lightly battered tofu is deep fried and served in a piquant sauce – delicious! Or try platefuls of fried or steamed Gyoza, steamed edamame, and of course their sushi and sashimi is the best in town. Rice bowls with a variety of toppings are all de rigeur. For the best deal in town, try one of their great Bento boxes.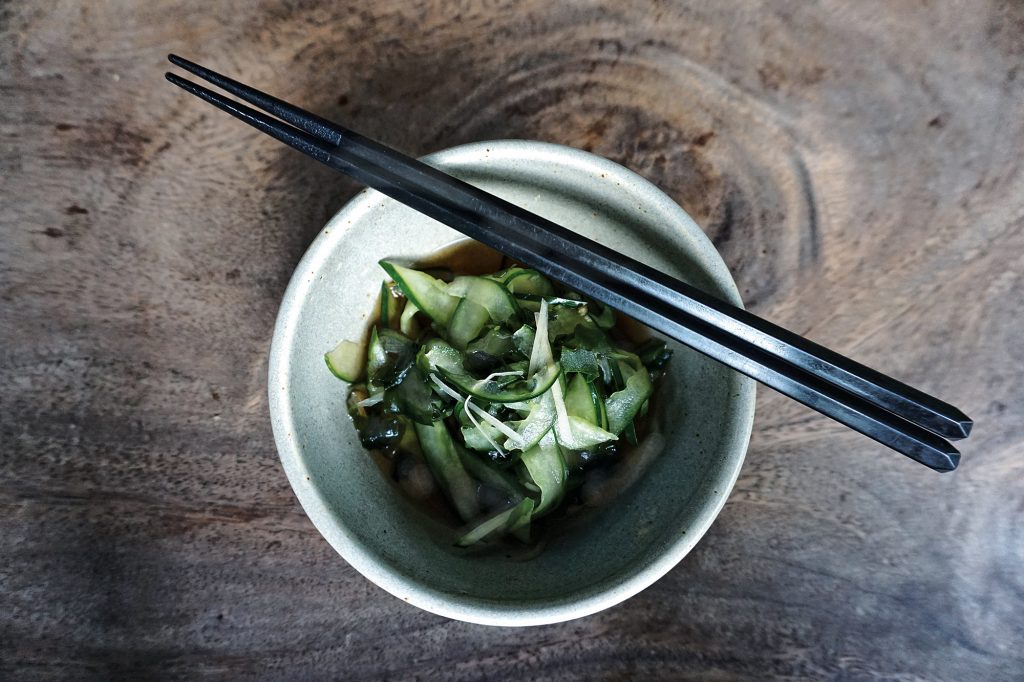 The lastest Ryoshi Ubud is styled after a Japanese noodle house with plenty of seating in the main room, or romantics can choose their own private bale in the garden.
Sake as well as arak cocktails or plum wine and cold beer are the alcoholic offerings and then is Japanese green tea and of course, fresh fruit juices. There is something for everyone.
On to Kagemusha, a country style, homely little restaurant. It is part of a new trend of home-style Japanese restaurants. Laid back and cosy it sits in a garden just off the main road so it is quiet as well as cosy.
If you are looking for the flashier Japanese style, then go to Ryoshi but if you are interested in homely cooking with fresh ingredients, then give it this try.
Their philosophy is fresh and healthy. In a nod to the environment, they have no disposable chopsticks, and everything is as natural as possible.
Their specialties are simple and well priced. One of the favourites is Ika Piri Kara – a deepfried Cumi Cumi (calamari) with Balinese sambal, although they also do a breaded version. Their seafood ferai is a mix of calamari, prawns and swordfish, all breaded and deep fried.
Simple things like Suno Mono are delicious. Finely sliced cucumber and wakame are served in a light soya sauce which is both light and refreshing.
Their Yasai Agedashi is a bowl of deep fried vegetables with the piquant agedashi sauce – both healthy and delicious and also on the vegetable track is their Nasu Shroga – a pan-fried eggplant with ginger and soy sauce. It all takes Japanese cuisine to an interesting new level and it is quite educational for those of us who don't really know Japanese cuisine.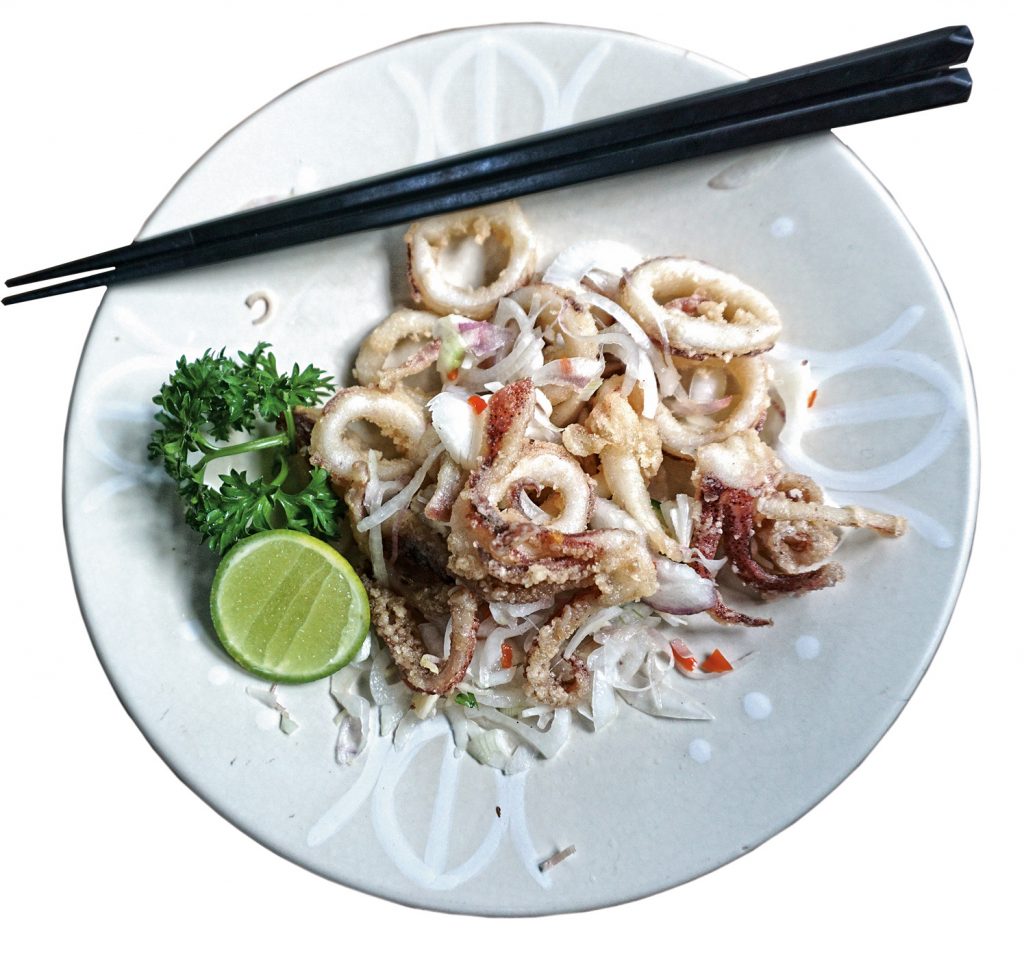 Drinks include teas and juices as well as cold beer, Scotch whiskey and gin and arak cocktails, or even brem (a local brew) on the rocks! Plum wines and soda, a barley liqueur, are all worth a try. Without a doubt, Kagemushi is a cute new experience for those interested in going east.
Ryoshi Ubud
Jl Hanoman 68, Ubud
+62 361 878524
www.ryoshibali.com
Kagemusha
Jl Raya Nyuh Kuning, Ubud
+62 361 973134
www.kagemusha-bali.jimdo.com
[mappress mapid="9″]