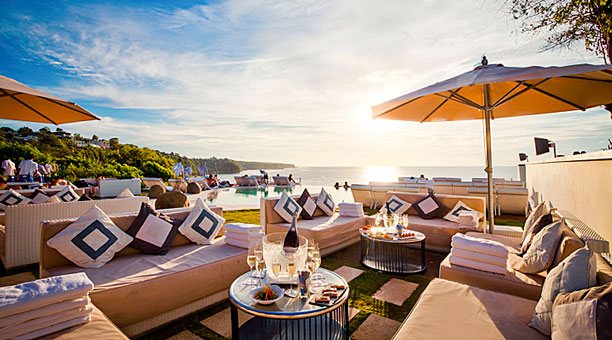 On Sunday June 7th 2015, the famous Spanish restaurant and cliff top club, El Kabron, celebrated its 4th anniversary – cementing its place as one of Bali's top dining and nightlife venues.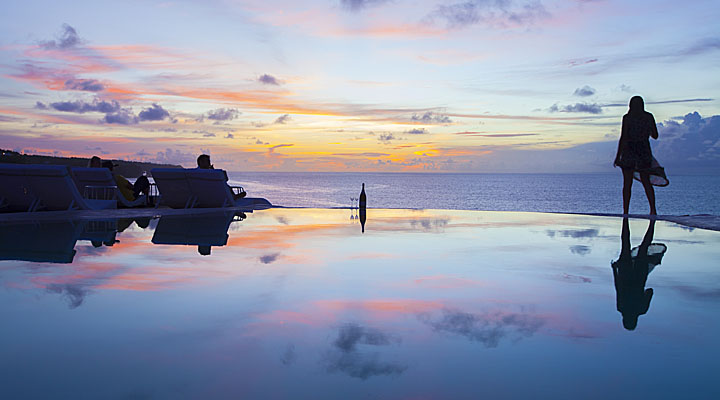 The grand celebration was an amalgamation of everything you look for in a Bali party: views of the ocean, a gorgeous sunset, an eclectic mix of people and personas and of course, the flowing sangria and tempting canapés always help. To add to that, in true El Kabron style, their signature giant dish of paella was served up to party patrons as part of the evening's festivities.

El Kabron itself has had some transformations in its 4 years. Some may remember the laidback beanbags and sand around the pool era, for example. This of course had its own charm and their truly amazing view would still bring in the crowd. Now however, it has developed into quite the establishment. Slightly more upmarket, with an array of loungers by the pool and the newly launched cliff-hanging deck perfect for romantic sunset has brought in a new crowd who want to take-in that 'Ulu-view' in style.
Nevertheless, it remains iconic with its glistening infinity pool and the pearl white paint and finishing's that remind one of a Santorini escape.