Bali is almost always blessed with great weather, and it turns out that going to a beach club on a Sunday is perhaps one of the most popular activities on the island – you know, to gather up strength before facing Monday. But why wait for the weekend to put your feet up at a beach club when everyday is Sunday at Sundays Beach Club?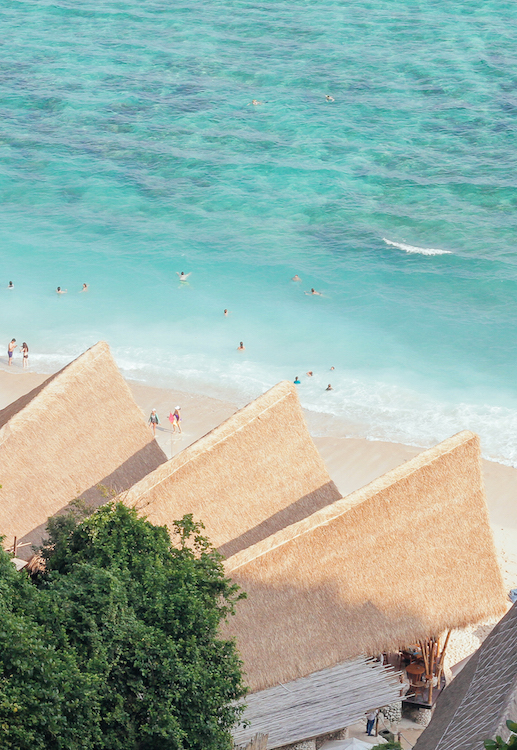 With its burgeoning popularity, Sundays Beach Club has become the go-to destination for beach aficionados and sun worshippers, wanting fun and a hit of vitamin sea, as well as sumptuous food and refreshing cocktails. That's right, for hot oceanfront dining, Sundays is a cool place to be; sleek loungers and a sprawling deck leading down to the beach means you can do a lot more than just eating, for there's also plenty of space to play.
Despite its rather remote location, diners and lovers of the tropical life alike still flock to Sundays Beach Club. The reason is quite obvious; as a dining venue, patrons can sink their toes in the sand while sipping their chilled, tropical cocktails to beat the heat of Bali's sun. It's a sexy spot during the day; come dinnertime, evening romance takes over.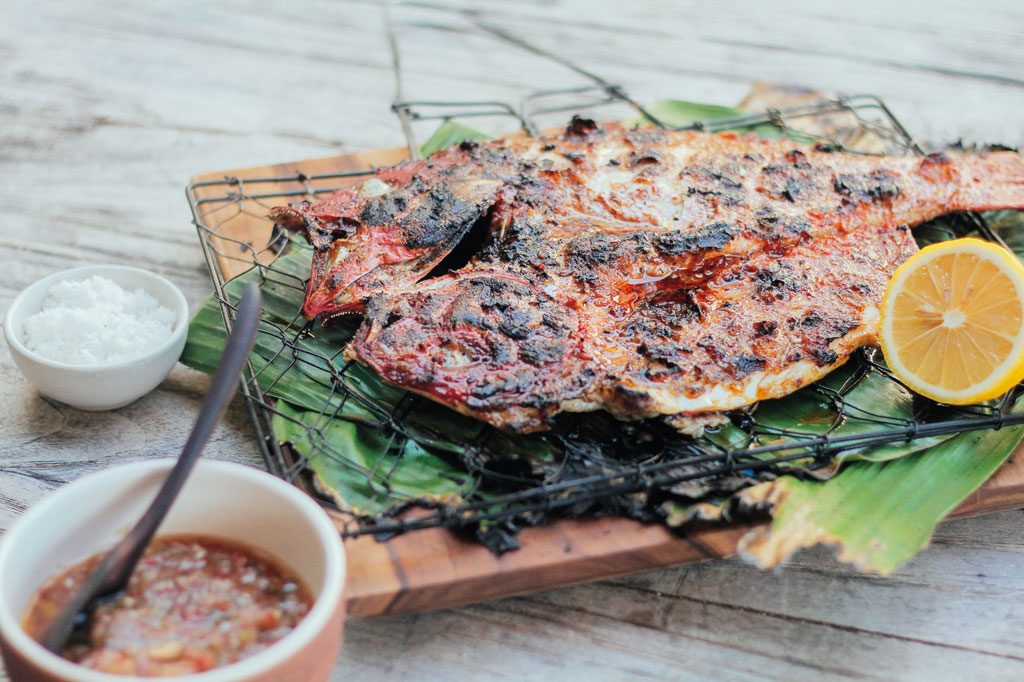 The Jimbaran caught snapper, cooked the traditional way
But what's currently buzzing about Sundays is its food. The popular Uluwatu hotspot is getting even more popular now that the beachfront venue has served its new beach menu for loyal patrons and sun worshippers. This new menu has been made in collaboration with James Viles, acclaimed Australian chef and owner of the two-hatted Biota Dining in Bowral, New South Wales, features fresh, healthy options perfectly suited to the Sundays relaxed beach setting. The inspiration for the menu is drawn from Bali itself.
The partnership has seen James bringing his award-winning culinary skills and experience to Sundays Beach Club's kitchen. "Sundays is situated in one of the most beautiful places I have ever seen. We have developed a menu that is inspired by local cooking traditions, local ingredients and local people. We've looked at everything, even the plates and the cutlery. It's also inspiring for us to see customers order and try various items that are so different in cooking technique and style to what they're used to," James explains.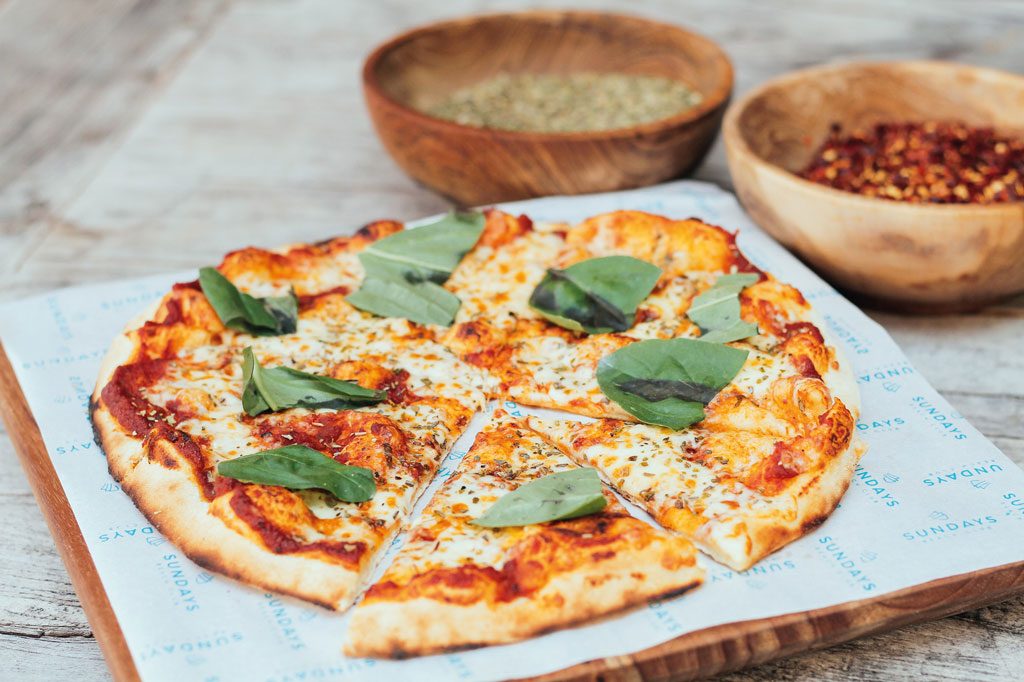 From the new menu, you can indulge in the Chef Ryan's "Chilled Salad and Poke Bowls". The Tuna Poke (raw local tuna, white soy mayo, avocado, crispy season seaweed, brown rice), and Mochiko Fried Chicken Poke (with chilled rice noodle, lightly pickled ginger, and sesame paste) make for a great beach lunch as you eat them with chopsticks and that they're served in bowls that fit just perfectly in your hands – you don't have to leave your sun chairs. The menu's "Burger Bar", "Small Snax", and "Hands Only" are also great for daytime munching.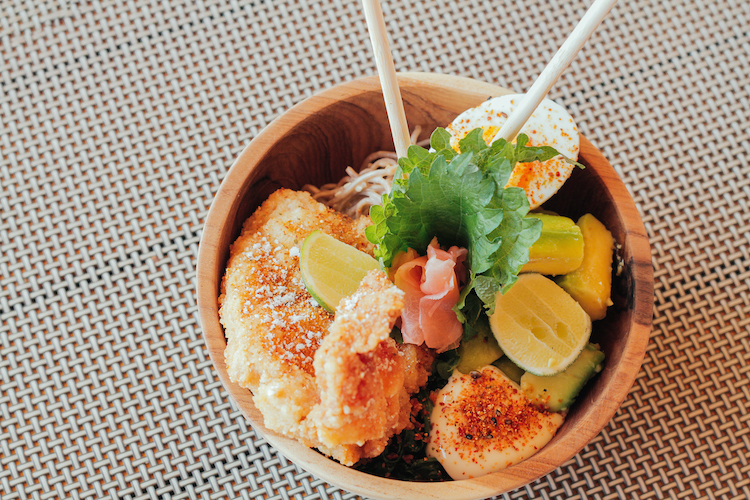 Alternatively, from the "Charcoal Grill", something Chef Ryan is very good at, you can choose the Jimbaran Caught Snapper (BBQ whole in the traditional manner and served with the Balinese spicy Sambal Matah). And when the weather gets hotter, the refreshing My Sundays (raspberry vodka, passion fruit, raspberry, apple, orange juice) is the perfect antidote to beat the heat. Early risers, too, can now start the day with Sundays' refreshing new beach breakfast menu that features kick start breaky bowls, chilled poke bowls, breakfast buns and breakfast pizzas.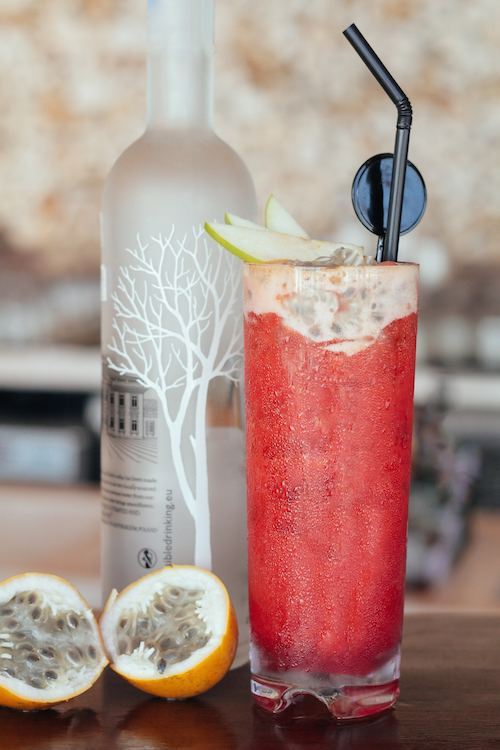 Anyway, making it a perfect urban escape, Sundays offers more than just food. Nestled on the stunning stretch of white sandy beach on the Bukit Peninsula, you can explore the crystal-clear lagoon and scattered rock pools in a kayak or stand up paddle board along the reef. Or you can just simply relax to the cool tunes played in the background, and enjoy the friendly Balinese service.
Sundays Beach Club
A : Jalan Pantai Selatan Gau, Banjar Wijaya Kusuma, Ungasan
T : +62 811 942 1110
W : www.sundaysbeachclub.com