Experience a rejuvenating festive season holiday at the serene setting of COMO Shambhala Estate. The wellness sanctuary has carefully curated a series of healthy festive feasts, as well as mindful experiences that will leave you feeling refreshed and rejuvenated for 2020.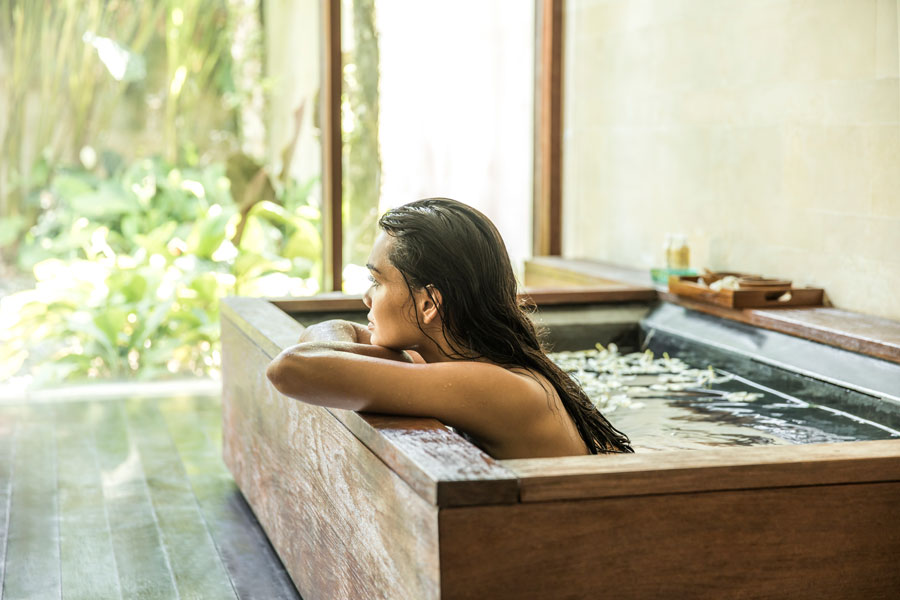 If you're opting for a calmer and more relaxed festive season celebration, then, COMO Shambhala Estate is the perfect destination for you. The tranquil wellness haven has put together a range of health and wellness experiences and activities that will realign your body, mind and soul for the upcoming New Year.
Inspire Your Practice
This festive season, COMO Shambhala Estate will inspire your practice through personal, one-on-one yoga, Pilates, meditation Tai'Chi or pranayama experiences, where instructors will guide guests through the festive feelings of gratitude, joy, peace and balance. The one-hour private session is priced at IDR 1,900,000++/person.
Starting Anew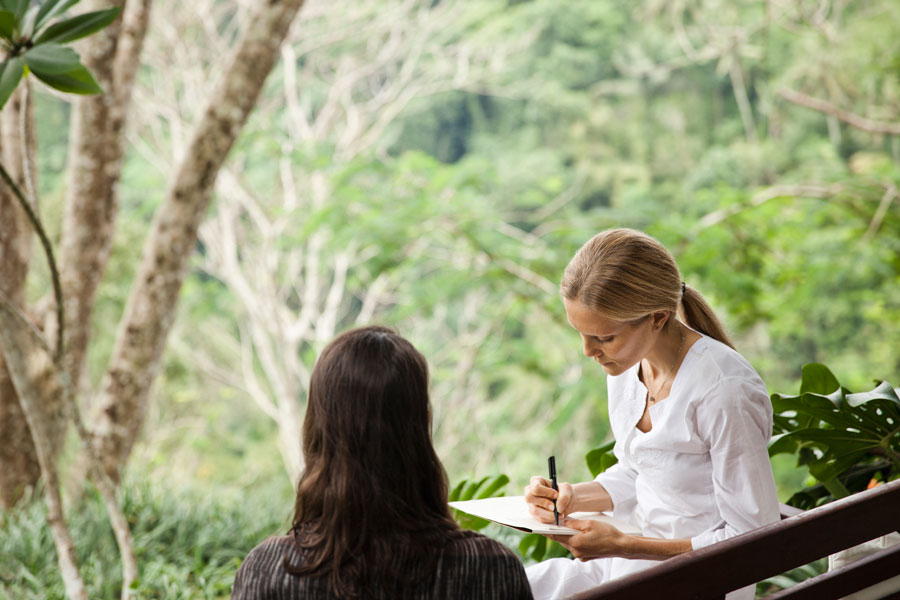 COMO Shambhala Estate also encourages guests to set their New Year's resolutions over the festive season. The resident consultants will be there to help guests set realistic and achievable New Year's resolutions. From weight management, fitness goals, stress and energy management to learning new life balance techniques, you name it, they'll be there to help you every step of the way. The one-hour private wellness session is priced at IDR 1,900,000++/person.
Festive Radiance
Indulge in some self-care and experience the festive beauty treatment to get you ready for the New Year. Enjoy a 60-minute facial of your choice along with a manicure or pedicure, that will leave you radiant. The beauty treatment is priced at IDR 1,950,000++/person.
Festive Brunch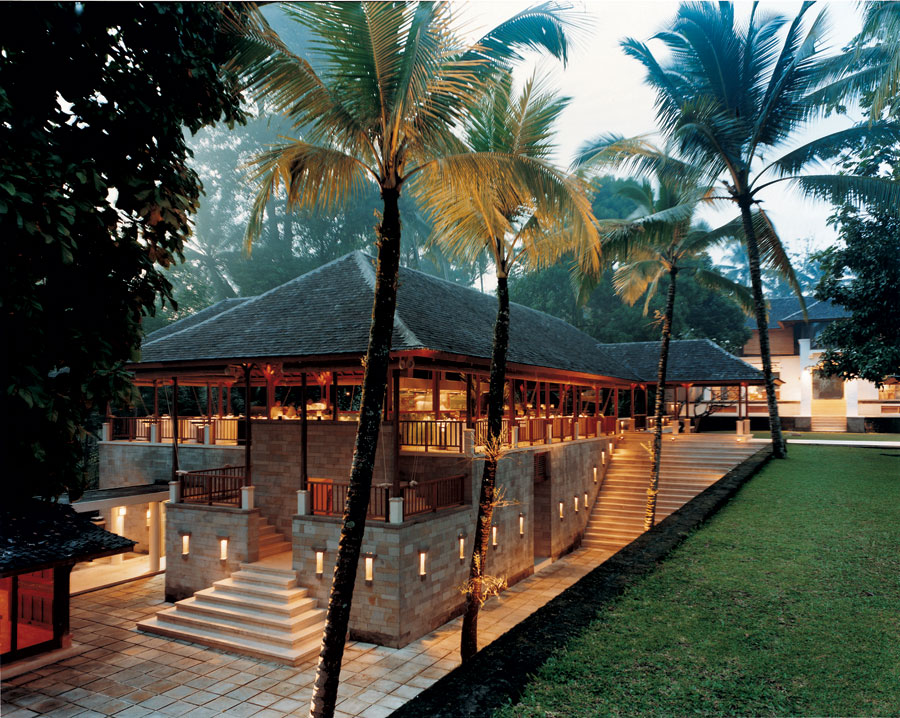 On Sunday, 22 & 29 December 2019, take the time to relax and unwind with some family quality time over brunch at glow Restaurant. Delight in the a la carte brunch menu featuring an eclectic selection of local and international dishes ranging from Chinese dumplings to Spanish-style gazpacho. The sounds of the gamelan orchestra will serenade you during brunch as the local village girls practice traditional dance in the background.
The brunch starts at 11am – 2.30pm, and is priced at IDR 550,000+/adult and IDR 300,000++/child. Inclusive for full-board guests.
Christmas Eve Dinner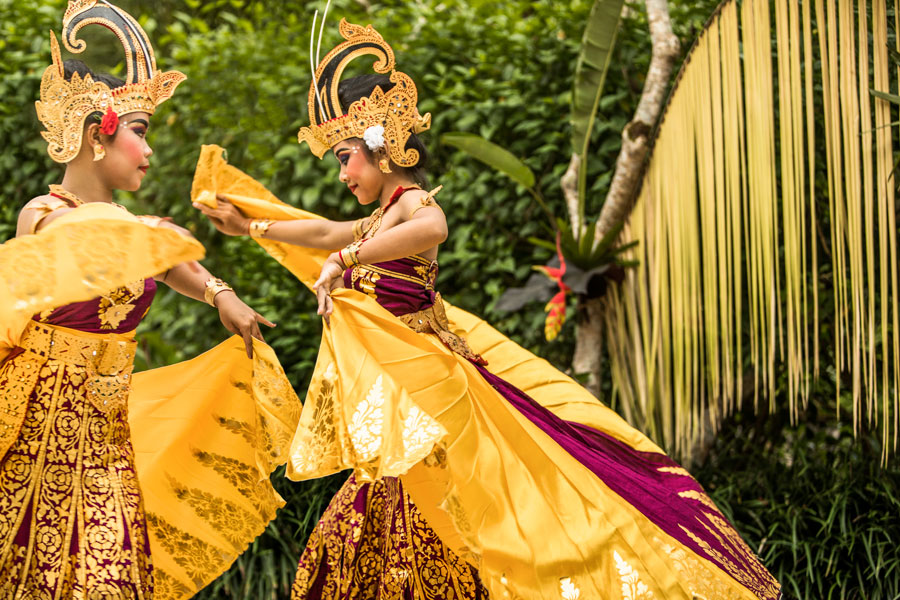 Enjoy a lavish Christmas Eve Dinner at glow Restaurant, where an array of festive favourites will be prepared by the chefs at the open kitchen. The dishes include slow-roasted turkey with stuffing and cranberry sauce and slices of warm pumpkin pie. A Legong dance performance will kick-off the dinner at 6.30pm, followed by a live acoustic band. Dinner will commence at 7pm.
The Christmas Eve Dinner starts a 6pm – 10.30pm, and is priced at IDR 1,450,000++/adult, IDR 750,000++/child, and IDR 450,000++ for half- and full-board guests.
Christmas Wellness Tea
Enjoy a relaxing Afternoon Tea on Christmas Day at the Amphi Tea House featuring refreshing drinks and healthy nibbles such as the COMO Shambhala Cookies. The afternoon tea will be hosted by one of the wellness experts and is complimentary for in-house guests, from 4.15pm – 5.15pm.
New Year's Eve Dinner
glow Restaurant welcomes guests to a five-course New Year's Eve Dinner from 6pm – 10.30pm, featuring tantalising dishes such as Cauliflower soup, King prawns, Seared salmon or Grilled Stockyard Wagyu sirloin, and Dark chocolate delice. Guests will also be treated to an enchanting traditional Kecak dance performance at the start of the evening, followed by a live acoustic band performance.
The dinner is priced at IDR 1,750,000++/adult, IDR 850,000++/child and IDR 650,000++ for half- and full-board guests.
Special Room Offer
COMO Shambhala Estate is offering a special room offer with The COMO Gift. Guests who stay between 1 November 2019 and 31 January 2019 will receive special festive rates, USD 100 F&B credits at the two restaurants, daily breakfast, a comprehensive festive schedule, including activities and dining opportunities for all ages, and access to all of the complimentary activities such as yoga classes and discovery walks.
To find out more, click here! For reservations please call +62 361 978 888 or email res.CSestate@comohotels.com
COMO Shambhala Estate
Banjar Begawan, Desa Melinggih Kelod, Payangan
+62 361 978 888
res.CSestate@comohotels.com
comohotels.com/comoshambhalaestate