If it wasn't for tourism, West Bali would have remained a wild and untouched terrain. However, due to the beauty of Menjangan Island, a small island located 5 miles off Bali's northwest coast, and the magnificent marine life that surrounds it, the once secluded district now attracts a good stream of visitors. But not without its consequences.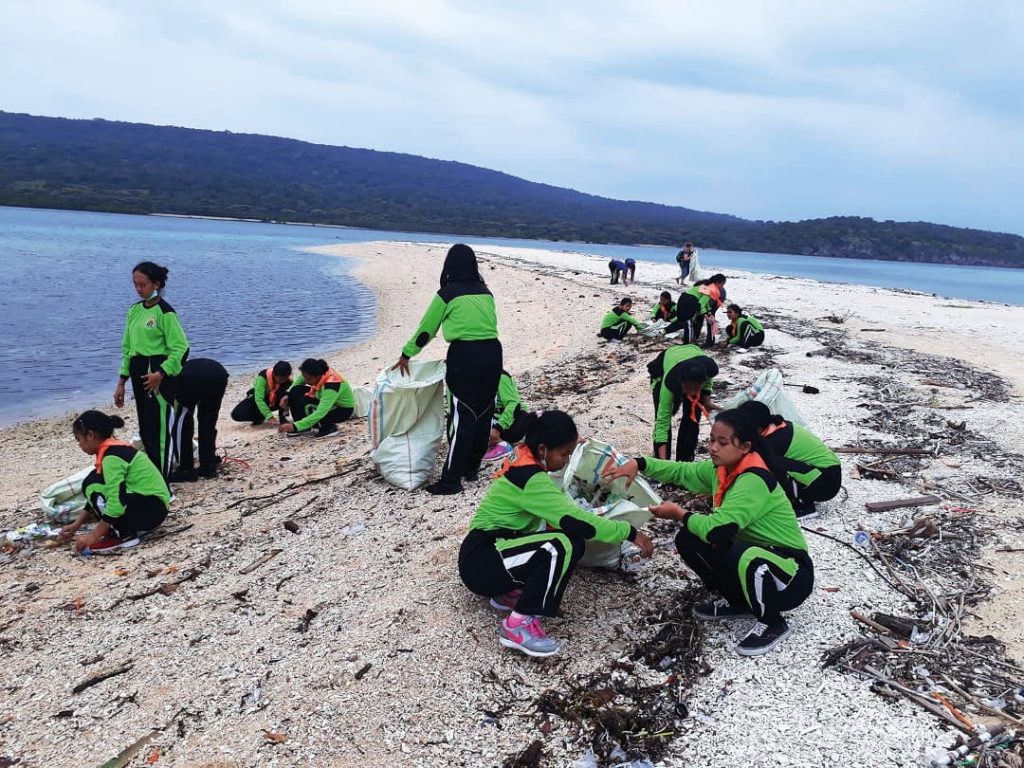 Nono Suparno was a tour guide based in Labuhan Lalang, West Bali. He loved his role and saw nothing needed to change. It was only in 1997 when he was guiding a family from Luxembourg, his perspective shifted. On the boat to Ijen, the 9-year-old sitting next to him started crying. When Pak Nono asked the boy's mother what was wrong, a great deal of shame swallowed him. The culprit turned out to be a man on a boat in the distance, who the boy had seen casually unloading garbage into the sea.

With his newfound environmental awareness, Pak Nono gathered a handful of like-minded friends and started a clean up. Today, nearly everyone you meet in the area are volunteers for Friends of Menjangan. Every tour guide carries around a waste bag, vigilant in their search for discarded rubbish.

"In time, the community realised that we weren't doing this for us but for everyone. It's a collective goal," Pak Nono told NOW! Bali, explaining that plastic pollution inevitably has a negative effect on tourism in the area – and vice versa.

The truth is some plastic items, such as bottles, can be re-sold. Meaning some items are still considered valuable. Plastic packaging that has been discarded, on the other hand, holds little to no value. These items include junk food wrappers, coffee sachets, and other food and household products we use and dispose of on a daily basis.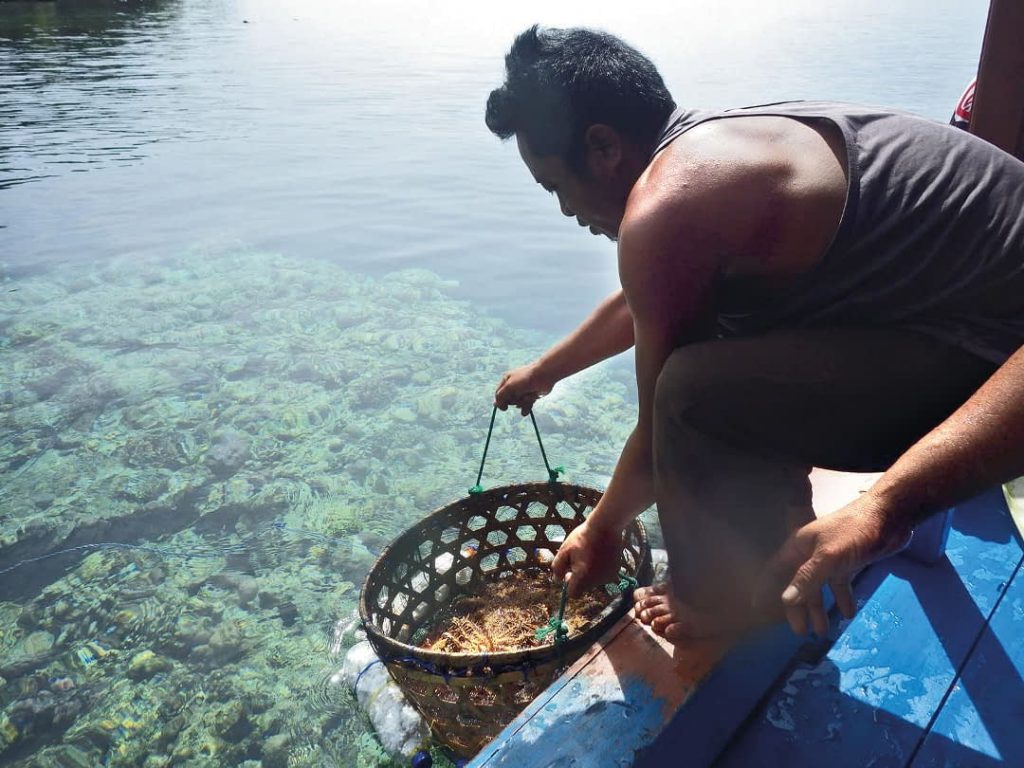 So, what happens after plastic waste is collected? The Friends of Menjangan turn to creativity, up-cycling the seemingly invaluable to make it something of value.

Pak Nono and his team manage a system where all discarded plastics are up-cycled into functional shopping bags, even laptop cases, and other items in hopes to reduce the daily plastic use. Their clientele goes beyond the island and archipelago. The team has been running a special programme, producing and distributing around 700 up-cycled shopping bags to France where they are sold for 10 euros a piece. The profit they receive from purchases are allocated back to the community's main objective: keeping Menjangan and West Bali plastic-free.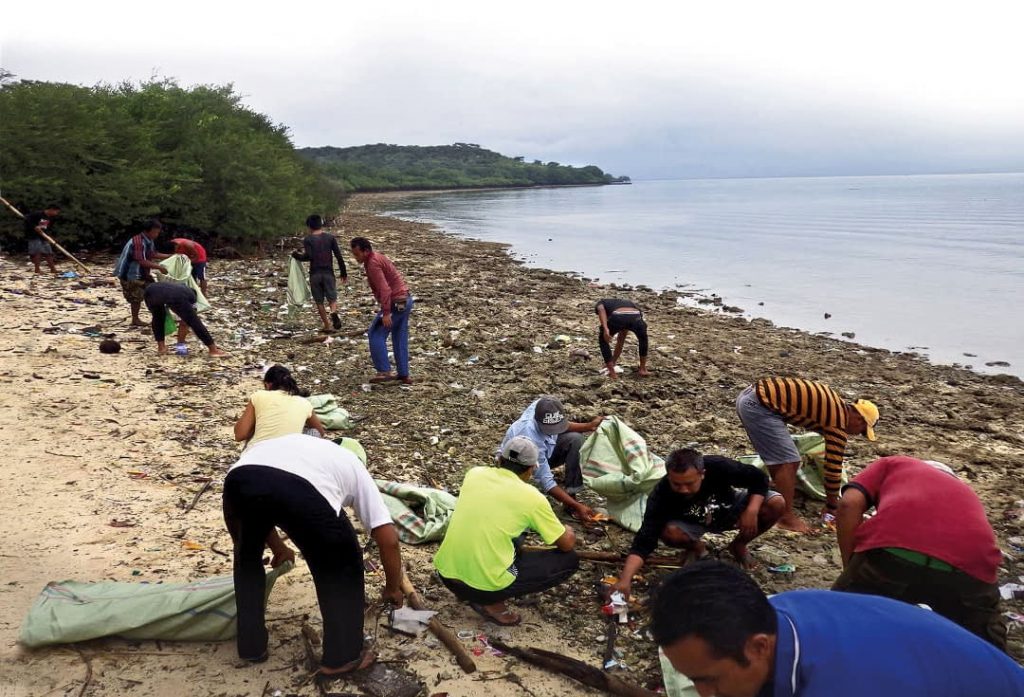 On top of the day-to-day actions, the team implement education into their duties, such as visiting schools and teaching students the importance of preserving a plastic-free environment. One school in Gilimanuk has agreed to ban plastic glasses and bottles, instead providing a water dispenser.

In partnership with Biosphere Foundation and Yayasan Dwi Asih Sejahtera, Friends of Menjangan also closely monitor the state of coral reefs in West Bali. Their mission is to protect the corals by anticipating the impact of tourism on West Bali's marine life. The team, with the help of resorts and dive schools around, have installed mooring buoys to prevent mindless anchoring.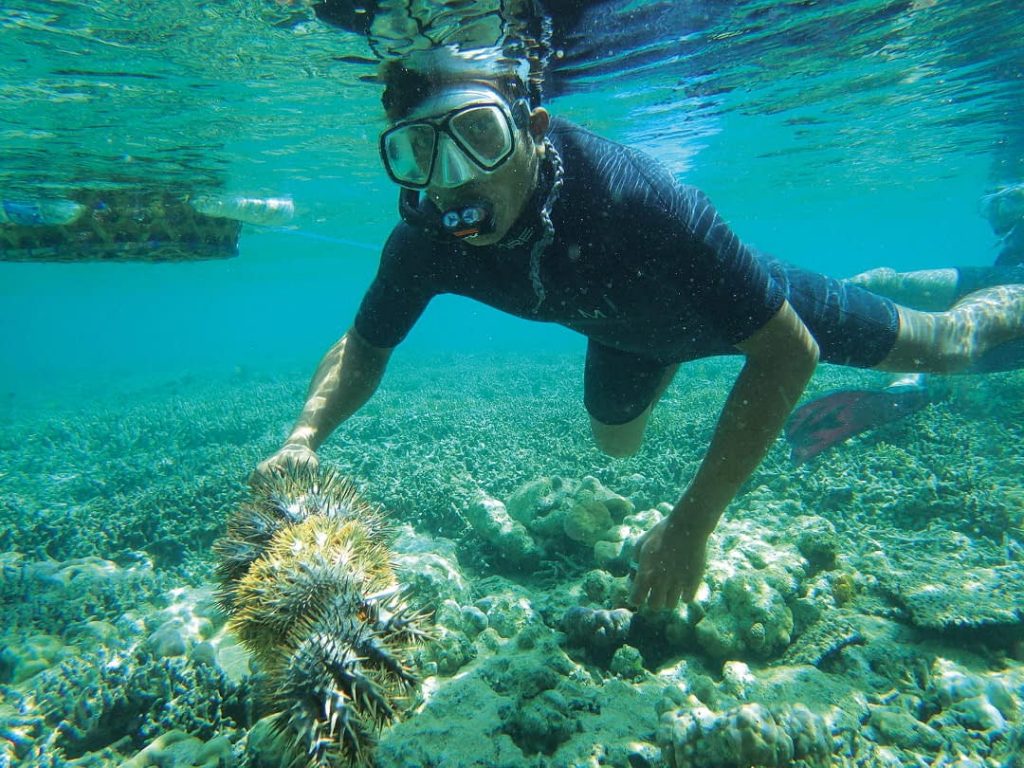 Another one of their important approaches with Biosphere Foundation is the 'Learning by Doing' camping programme. They invite students from surrounding areas to experience and witness the underwater spectacle rich with vibrant corals. Pak Nono tells us nearly 99% of these students have never seen coral before. This is a proven way to educate the youth on the importance of corals and the adverse effects of waste pollution on marine life.

Volunteers are welcomed with open arms. If you want to help out, join Pak Nono and Friends of Menjangan in their education programme, on their school visits, and talk to children about the problematic plastic epidemic!
For more info, contact Nono Suparno
+62 813 3850 4831
nono.friendsofnature@gmail.com