Silver and Gold jewellery manufacturer, UC Silver Gold, transforms into a one-stop destination with the additions of the largest silver statue in Indonesia and the UC Restaurant Cafe & Bakery.
UC Silver Gold
Since its establishment in 1989, UC Silver Gold has become one of the biggest jewellery manufacturers with the largest sterling silver factory in Bali. With a silver and gold gallery located in the same vicinity of the factory, customers can easily visit and get a close-up look on the handcrafted jewellery-making process. UC Silver Gold strives to educate customers with the traditional Balinese jewellery-making techniques combined with the modern influences in style and technology to produce high-quality jewellery. With a tagline of "I am unique", UC Silver Gold's products are known for their unique pieces inspired by the exotic natural scenery of Bali, including its trademark "Sweet Dragonfly" collection.
Record-breaking silver statue unveiled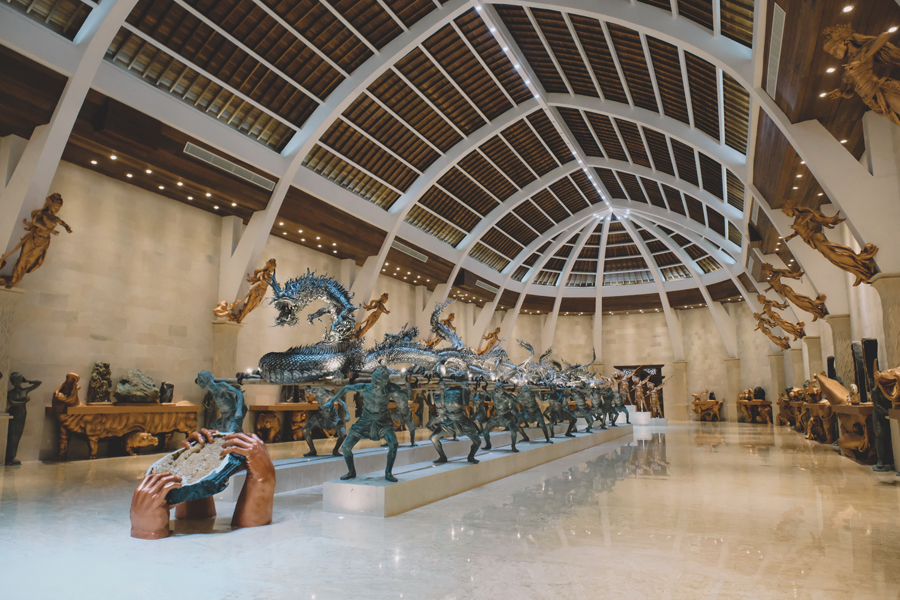 On 12 November 2018, UC Silver Gold unveiled "The Masterpiece Naga Sanga Amurwabhumi", a massive silver dragon statue that is already breaking MURI (Indonesian Record Museum) records as the heaviest and largest silver statute in Indonesia. Made up of 720kg of silver with an estimated length of 20 metres, standing 1,35 metres tall at a width of 1,8 metres, the silver statue was conceptualised by I Nyoman Eriawan and constructed with the help of local artists alongside the UC silversmiths.
Work on the sterling silver dragon statue started on 12 March 2013 and was completed on 21 September 2018. The magnificent dragon statute is constructed with nine connecting heads, which parallels to the artistic value behind the number "9", often reflecting the meaning of togetherness in life. As a brand-new tourist destination on the island, visitors only need to pay IDR 25,000 entrance fee to see the majestic silver statue.
Expanding into new territories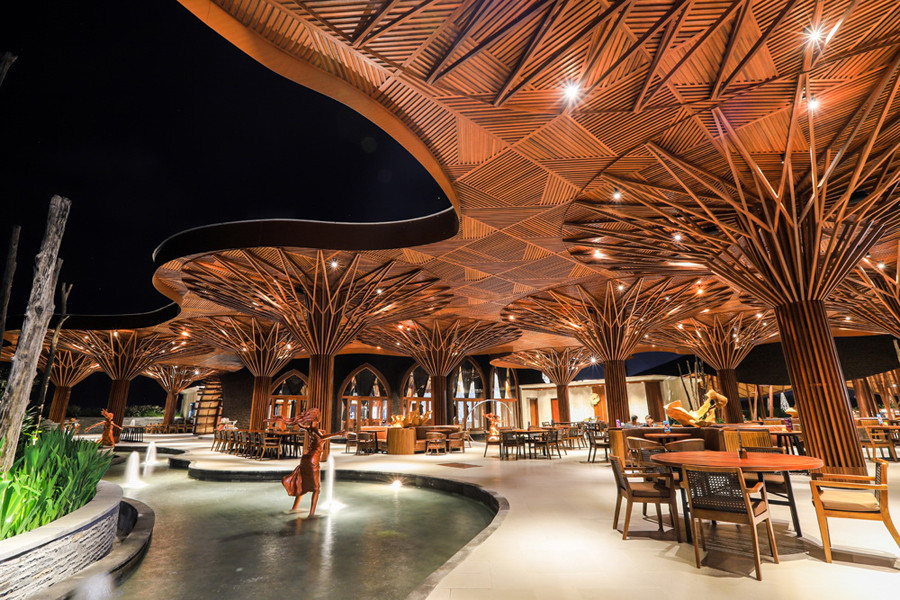 UC Silver Gold has also expanded into the F&B business with the addition of the UC Restaurant Cafe & Bakery. The restaurant, which has been running for approximately one year, attracts both local and international visitors. Using quality ingredients, the eclectic menu has been crafted by the experienced chefs to present tantalising dishes that are suitable for all palates, including the crowd-favourite Fresh Grilled Duck with special Balinese sauce.
The family-friendly restaurant is divided into five areas: UC Cafe for takeaway only  with a capacity of 25 pax; UC Cafe & Bakery with a capacity of 65 pax; UC Dining Area with a capacity of 300 pax; UC Wedding Hall with a capacity of 150 pax; and UC Meeting Room with a capacity of 30 pax. Located on the 3rd floor, the restaurant and cafe are open daily from 8am to 11pm, while the UC Cafe for takeaway is located on the 1st floor.
The food and beverages served at the restaurant and cafe are affordable, with prices ranging from IDR 10,000 to IDR 150,000. A beautifully designed and decorated establishment, it is an ideal venue for special events such as family gatherings, social events, birthday celebrations, weddings, corporate meetings and romantic dinners.
UC Bakery


UC Cafe

UC Bar


UC Wedding Hall
For more information or reservations please call +62 361 461 511 or visit their website at https://www.uc-silver.com/
UC Silver Gold
Jalan Raya Batu Bulan, Gang Candrametu No. 1, Gianyar
+62 361 461 511 / +62 361 461 800
https://www.uc-silver.com/