For many women, getting a routine facial is an essential part of their skin care regime. For others, especially when the schedule's packed, a facial probably falls off the to-do list. For the ladies that fall into the latter group, even if you don't usually treat yourself to a spa facial, now's the time.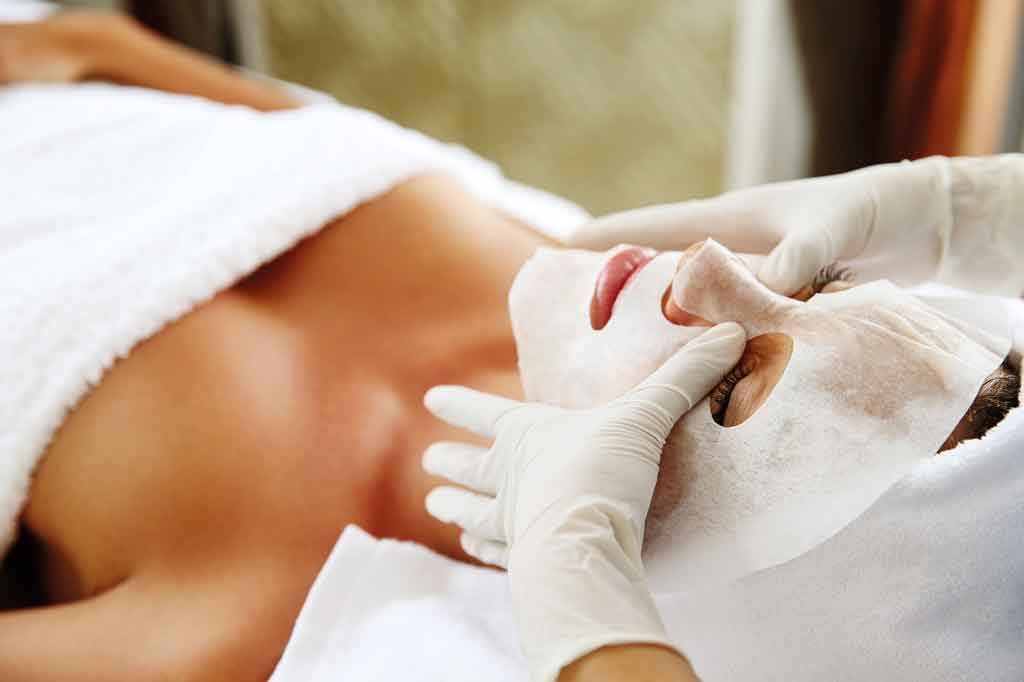 ---
VIETURA
For the latest of modern aesthetic spas, three household names take the lead for their facial treatments. Vietura in Nusa Dua understands that as we age, oxygen levels in our skin drop by 25%, by 40 years it will drop 50% because of environmental stresses and other variables. The spa's Carboxy Facial Activation is a treatment that makes use of an appropriate amount of carbon dioxide that cause instant 'vasodilatation' in the area and an increase in the partial pressure of oxygen, which leads to tissue oxygenation and microcirculation.
This Vietura treatment will take only 30 minutes using the activating paper mask. The procedure leads to a surge of O2 and nutrients to the treated area, improves circulation and cell restoration, reduces fine lines, wrinkles and stretch marks. It also softens fine wrinkles and decreases dark circles. This treatment improves skin elasticity, encourages collagen repair and destroys localised fatty deposits.
Vietura at Sofitel Bali Nusa Dua Beach Resort
A : BTDC Complex Lot N 5, Nusa Dua
T : +62 361 849 2988
W : www.vieturabali.com
---
ARC ANTI AGING BEAUTY CLINIC
The facial treatments at the ARC Anti-aging Beauty Clinic such as the 8 Point Lift, also known as Fluid Facelift and the Liquid Lift, is an advanced and precise technique for restoring volume in 8 strategic areas, giving maximal lift and support using a variety of dermal fillers. Referred to as a non-surgical facelift, this procedure combats the soft tissue loss associated with the ageing process and offers a more complete solution compared to individual dermal filler treatments.
ARC Anti-aging Beauty Clinic
A : Jalan Sunset Road No. 819, Kuta
T : +62 361 754 645
W : www.arcclinics.com
---
COCOON MEDICAL SPA
Alternatively, Cocoon Medical Spa's revolutionary anti-ageing liquid nitrogen facial smoothens the skin, slows down the ageing process with the science of subzero skin rejuvenation technology. This anti-ageing beauty treatment is very effective, safe and affordable without surgery, needles, downtime, or recovery. The facials include the best quality products on the island including Casmara and Sulwhasoo and, combined with the vaporised liquid nitrogen used to freeze the skin of the face, scalp, and neck area, there are plenty of amazing benefits such as minimising fine lines, age spots and wrinkles, stimulating collagen production, treating and soothing eczema and psoriasis, tightening skin, reduce pore size, and much more!
Cocoon Medical Spa
A : Sunset Road (opposite McDonalds at Sunset Star)
T : +62 811 388 2240
W : www.cocoonmedicalspa.com