While the rest of us book into hotels or empty the local mini marts of junk food in an irrational fear of starvation (it's only one day, people), most Balinese will eat home-cooked food prepared the day before, since they are not allowed to cook on Nyepi Day itself.
The best place to get a taste of Nyepi favourites is Jala Cooking Academy, inside the traditional village ambience of Four Seasons Jimbaran Bay. Jala's legendary head chef Kristya Yudha is offering half-day Nyepi-themed cooking classes from 1-6 March, starting with a tour of Jimbaran Markets before returning to the state-of-the-art cooking school to learn the rituals and flavours of local cuisine.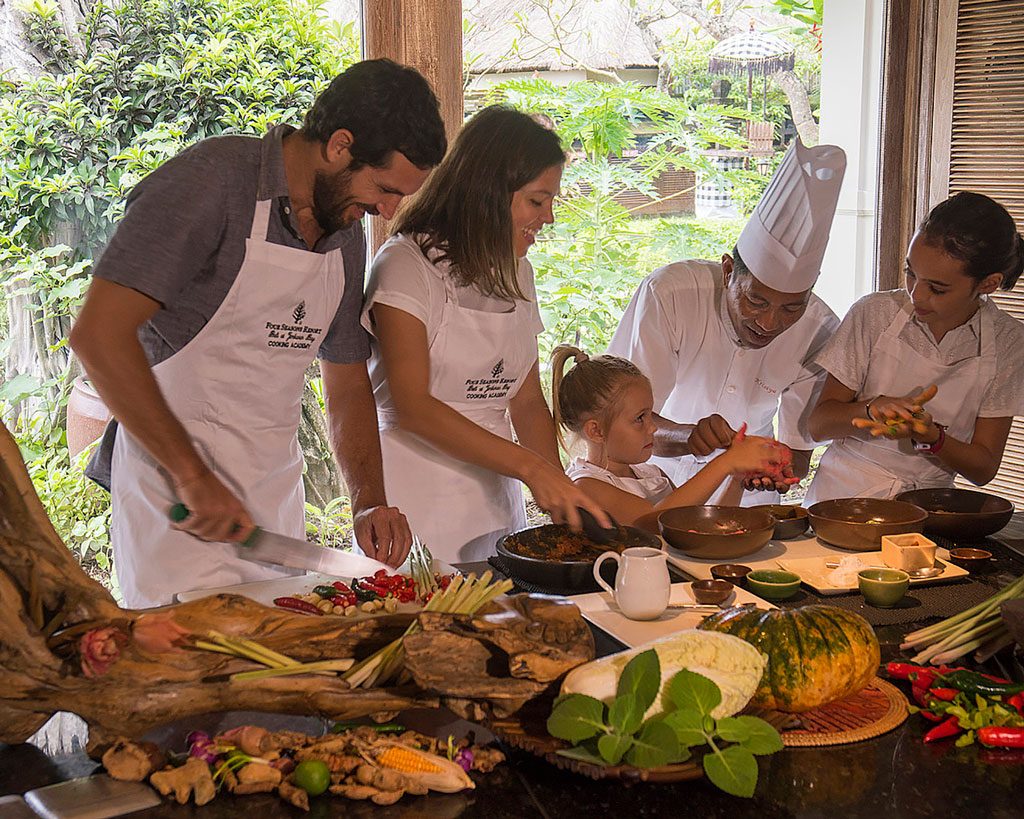 For Nyepi, Balinese cook dishes that keep longer, and Kris will share recipes like tum be siap (minced chicken with local spices wrapped in banana leaf), botok nangka (chopped young jackfruit with wild ginger sauce — ginger being a natural food preservative), and ketipat (steamed rice cooked in coconut leaf) accompanied by sambal spicy sauce. Kris is a wealth of information on Balinese culture and cooking tips generally, and entertains every class with his passion and humour. On-site vegetable and herb gardens supply 90% of the fresh pro-duce for Jala, which is open daily with 7 different Balinese and regional Indonesian menus for students to choose from.
Daily classes are available from 9am-1pm. IDR 1,200,000++ per person including market tour, transport and lunch. Nyepi classes are only available 1-6 March.
Four Seasons Jimbaran Bay
Jimbaran Bay, South Kuta
+62 361 701 010
www.fourseasons.com/jimbaranbay