Located in the small coastal fishing village of Les in north Bali, the LINI Aquaculture and Training Centre is a hive of activity.  Although the buildings for the Centre are still in the final stages of construction, marine conservation work at the Centre has already well and truly begun.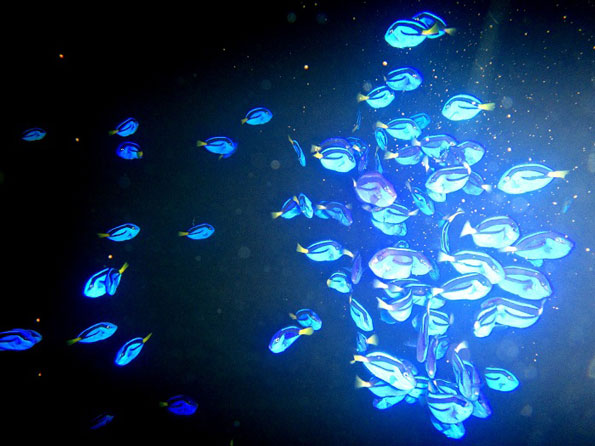 This is the largest project Yayasan Alam Indonesia Lestari (LINI) – the Indonesian Nature Foundation has undertaken since it was established in 2008.  The organisation's founder, Ibu Gayatri Reksodihardjo-Lilley, is a pioneer in marine conservation and sustainable fisheries work in Indonesia.
---
LINI is the first and only local Indonesian non-government organisation working on the development of sustainable marine ornamental fisheries in Indonesia. 
---
LINI's mission is to work with marginalised coastal communities to reverse the degradation of Indonesian coral reefs and raise awareness about responsible and sustainable marine resource use. They do this through science, and the education and empowerment of coastal communities.
LINI's Reef Restoration Program in Bali
Blue Surgeonfish (Paracanthurus hepatus), known as Blue Tang, became more widely known due to Dory, a character in the movie Finding Nemo.  They are being reared at the LINI Aquaculture and Training Centre as part of LINI's reef restoration program.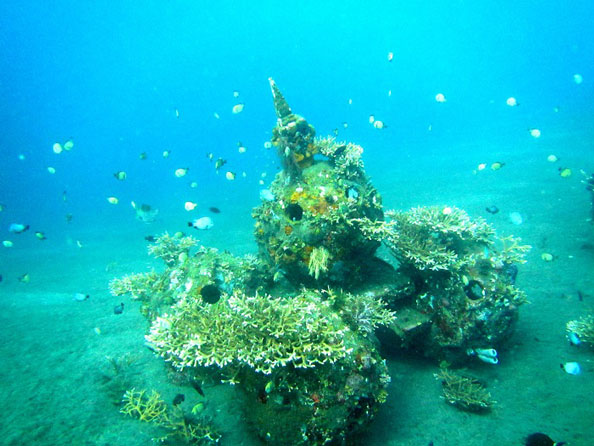 The team at LINI is excited because Blue Surgeonfish are part of a community based ecotourism development initiative they are launching to help support their reef restoration work. The fish will be released once they doubled in size (approximately 5cm in length).
Blue Surgeonfish are just one of the species that have become locally extinct in the area due to overharvesting.  They are an iconic species that is popular for the aquarium trade.  LINI will be helping to reestablish their population.
Partnering with Coastal Communities in North Bali to Implement Reef Restoration Activities
LINI works with Indonesian fishing communities to rehabilitate degraded reefs, manage restored reefs sustainably and establish artificial reef structures in damaged areas.
Bali's reefs have been badly damaged in the past due to activities including destructive fishing techniques and the extraction of coral for building materials.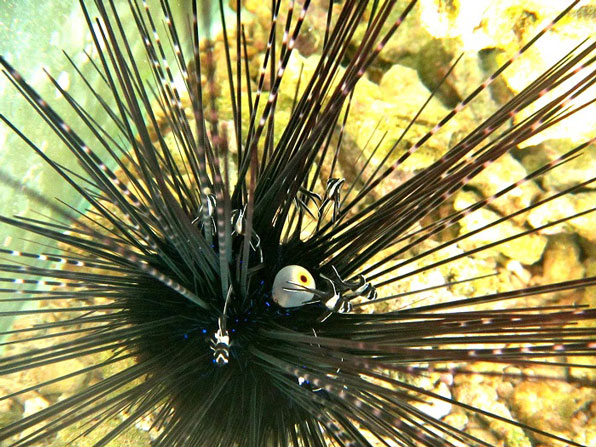 At LINI, they focus on community-based reef rehabilitation and have built strong relationships with the fishing communities of north Bali who depend on fish and other reef organisms for their livelihoods.
They install artificial reef structures including shrimp pots, roti buaya and fishdomes, and have installed over 2,800 artificial reef structures near vulnerable areas of reef ecosystems along the coast of Bali from Amed to Gilimanuk.
Support LINI's work
Anyone interested in volunteering with LINI or participating in their release a fish program are invited to contact LINI via email or donate to LINI's reef restoration work through their website.
LINI
Jl. Tirtanadi II No.21
Sanur Kauh
Denpasar-Bali, 80227
T: +62 361 8427 168
F: +62 361 286 806
E: info@lini.or.id