Harnessing the power of nature and Bali's bountiful landscape, Astidama Distillery (PT Astidama Adhimukti) presents a unique and high quality spirit distilled on the Island of Gods, Iceland Vodka .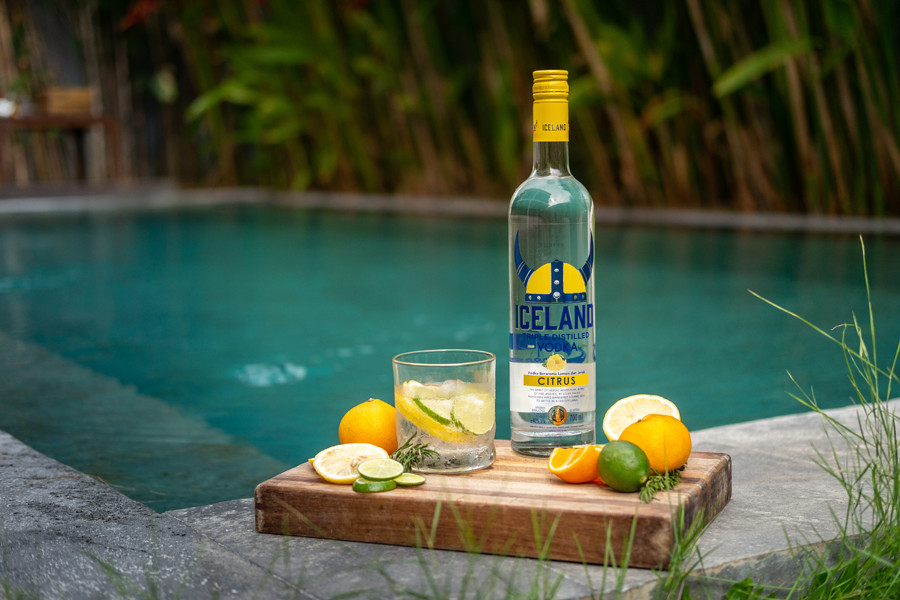 Astidama Distillery is located in Bali's Tabanan Regency, where rolling hills, rice fields and mountains converge to create an exotic, tropical landscape. It is here that Iceland Vodka is made. This Bali-based distillery has a mission to uplift the value and reputation of alcohol produced in Indonesia, focusing on using only selected, high-quality grains, fresh spring waters from the bountiful surroundings and of course polished, modern techniques and technology to promise an excellent outcome. All of this comes together to create a line of spirits that bring Indonesian-made alcohol to an international level, as well as providing consumers around the country with a safe, affordable and appetising choice of drinks.
Iceland Vodka itself is a rare creation. Traditionally, vodka is made through the distillation of fermented grains. For this process, the Indonesian-made spirit pays homage to the staple grain and sustenance of the archipelago: rice.
Using rice as its base, the grain is triple distilled to create a smooth texture and soft flavour on the palate. Tabanan, where the distillery is based, is home to the world famous Jatiluwih Rice Terraces, where over 600 hectares of land is sculpted into magnificent rolling fields of verdant paddy. Here, in the 'rice bowl' of the island, Bali's traditional subak irrigationnetwork fuses Balinese culture into the farmlands, as waters are first blessed in nearby temples before being spread around the fields.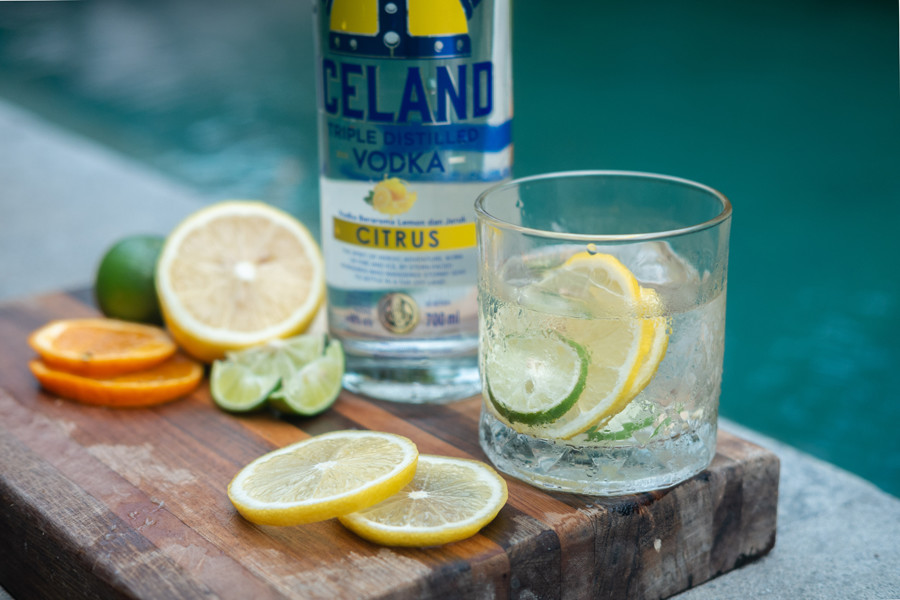 The water used to create Iceland Vodka comes from a fresh water spring, once again harnessing the natural bounties that Bali has to offer. To ensure ultimate purity, this water is still processed through a charcoal filtration method, which helps to give the spirit its soft and subtle taste.
Being locally produced in Indonesia, Iceland Vodka is a very affordable choice of spirit for local consumers, one that provides the market with a balance between quality and price that is fair. This means great value for money for resellers, retailers and individual buyers.
Iceland Vodka is available in a variety of sizes and flavours. Newer to the market are the Iceland Vodka Citrus and Iceland Vodka Orange lines, which give drinkers a subtle, but noticeable, fruity twist to their drink. With high-quality ingredients and production methods, the result is a vodka that is enjoyable to drink, whether straight, on ice, with mixers, or within a creatively concocted cocktail.
On the market, Iceland Vodka is available in four sizes: 250ml, 350ml, 500ml and 700ml. This is to ensure that the product, already affordable, is made available to a wide range of consumers across different markets and backgrounds.
Iceland Vodka is one of the spirits produced at Astidama Distillery. Others brands produced by the distillery include Drum Whiskey, Manta Rum and Zirca Liqueur.