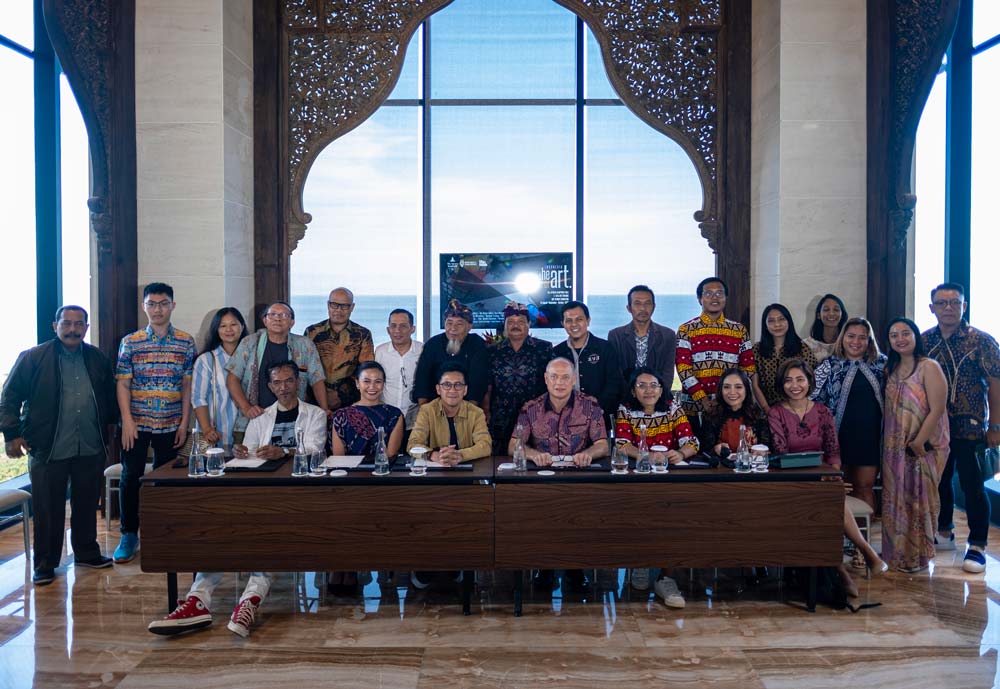 On 11 August 2023, The Apruva Kempinski Bali launched 'Indonesia, The Land of Art' exhibition, the opening event for their Powerful Indonesia Festival, celebrating the country's independence.
As part of the Powerful Indonesia Festival, The Apurva Kempinski Bali is collaborating with Kita Art Friends, a Bali-based art community, to present 'Indonesia: The Land of Art'. The Live Art Studio Exhibition in the resort's Pendopo Lobby invites art enthusiasts from 11 August to 3 November 2023
In collaboration with Kita Art Friends, a Bali-based art community, the resort's grand Pendopo Lobby is now enriched with four Live Art Studios, where every month four different artists will work. Guests thus are able to witness the process of their creations and artworks, as well as browse through their superb finished pieces on display.
Artists include Ugo Untoro, Sutjipto Adi, Lugas Syllabus, Vincent Prijadi, and eight other highly acclaimed artists also a part of this three-month exhibition experience.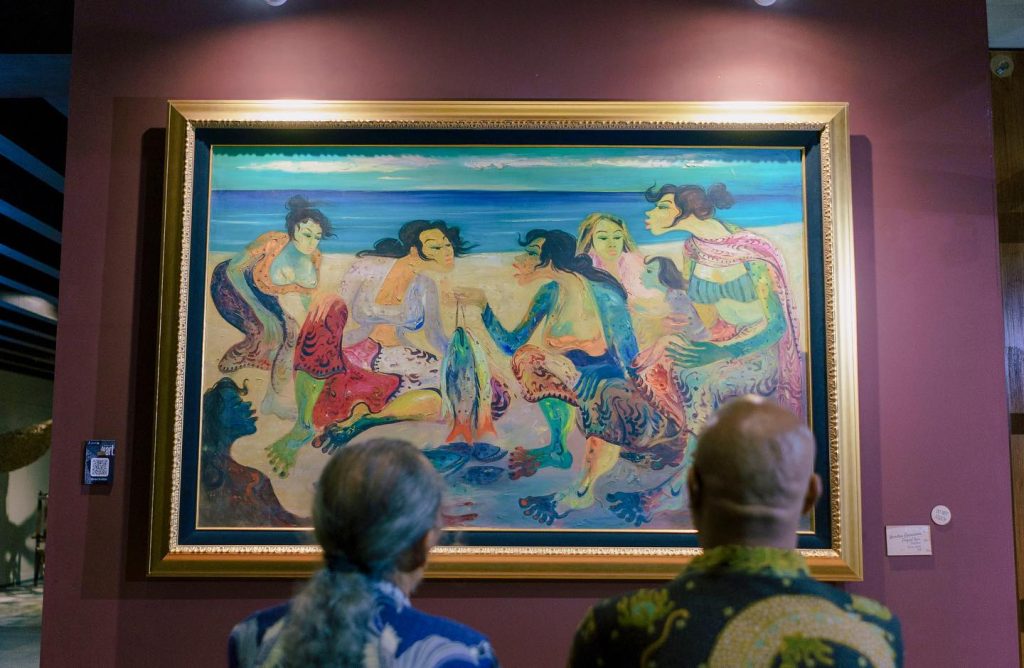 On top of that, a selection of masterpieces from Indonesian maestros are also on display, including the works of legendary Indonesian artists, Hendra Gunawan, Made Wianta and Nuraeni HG. Each exhibited artwork has been carefully curated by Rizki A. Zaelani, Savitri Sastrawan, and Yudha Bantono beautifully reflect the artists' profound connection to their roots, offering unique perspectives on contemporary society while preserving the essence of tradition.
The exhibition will run from 11 August 2023 to 3 November 2023.
For more information on the exhibition, featured artists and their work (including the catalogue) please find the official Exhibition Catalogue Here.
The Apurva Kempinski Bali
Jalan Raya Nusa Dua Selatan
+ 62 361 2092288
kempinski.com/bali