Hotel Tugu Bali, known as one of the most art and culture focused destinations in Bali, has opened a brand new dining experience, IWA Restaurant.
This new venue, which replaces the hotels' previous Tugu Restaurant Bali, invites diners to join 'a culinary journey through the Indonesian archipelago', continuing the group's celebration of Indonesian traditions and heritage.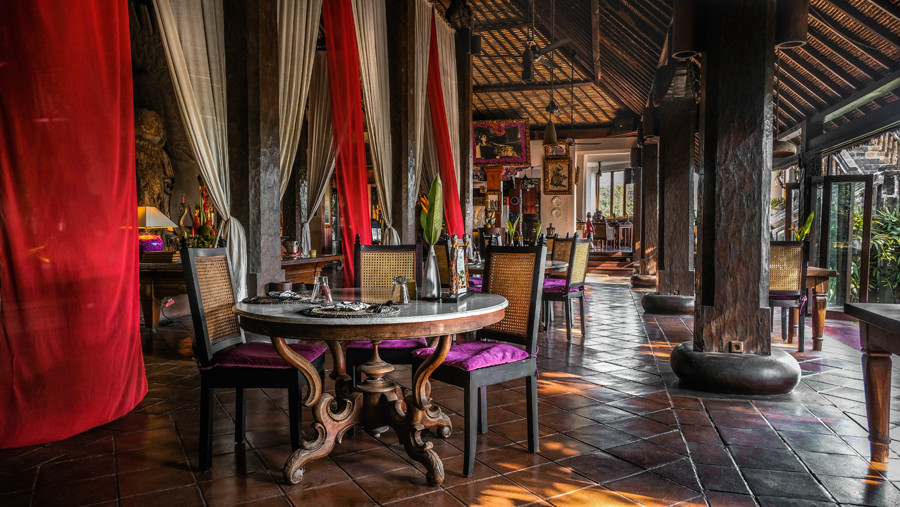 Behind the Name
The name of the restaurant, as with all things Tugu, is derived from the Balinese legend of Kebo Iwa. The story is recorded in ancient manuscripts dating back to the 12th century:
Once upon a time, in that same century, there was a couple desperate for a child. They prayed to the Balinese God Sang Hyang Widhi and were blessed with a child called Kebo Iwa. However, this was no ordinary child – he ate and ate and ate. So much so that he grew to become an actual giant. With his immense size, Kebo Iwa created a colossal hall for his home, called 'Bale Agung', and a kitchen in a village called Sri Jong. With Hotel Tugu Bali's grand welcoming atrium also known as Bale Agung, Kebo Iwa returns home with the opening of this restaurant.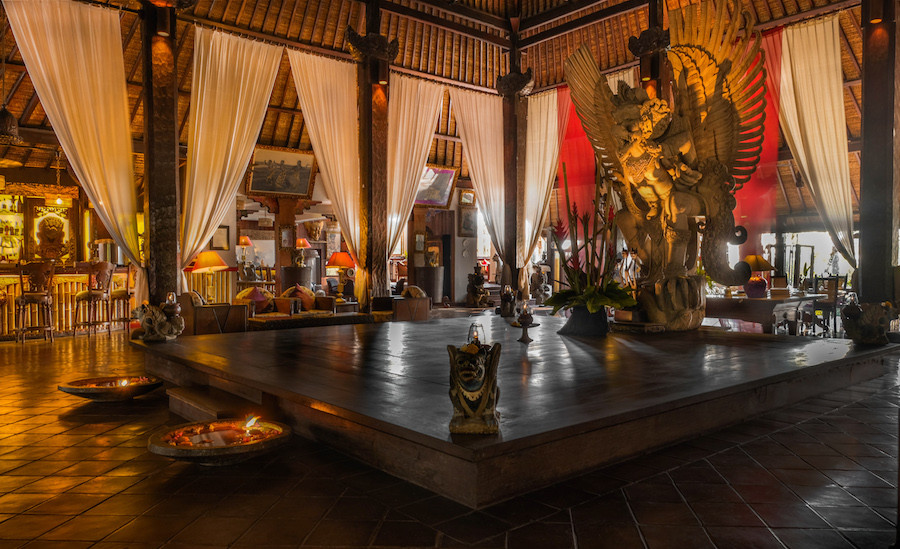 The Food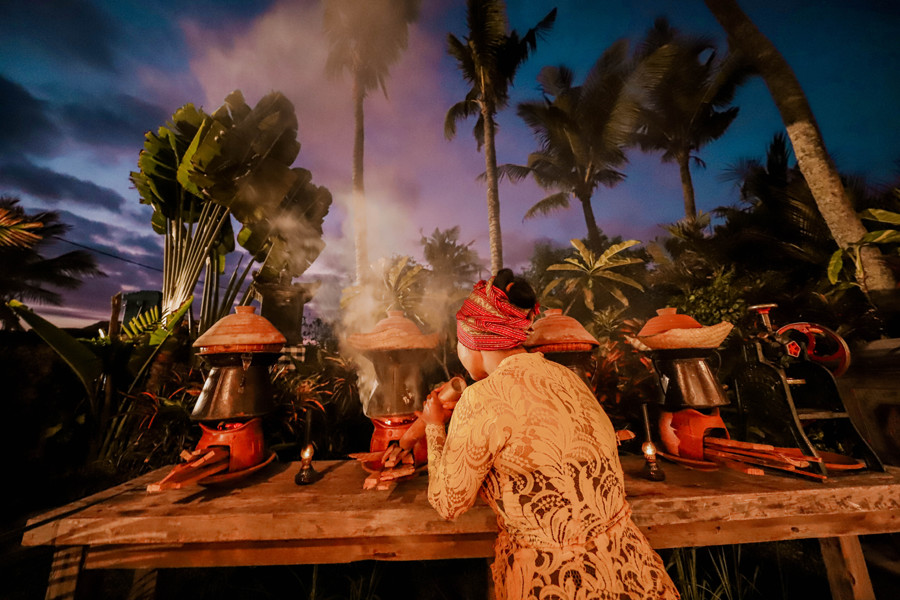 IWA Restaurant features an extensive menu of authentic Indonesian cuisine, made with recipes passed down through the generations but prepared with a contemporary approach. You will find a wide range of heritage cuisine throughout the menu, that covers everything from 'Vegetables', 'Shredded', 'Gorengan' (or fried bites and fritters), 'Meat & Fish', 'Rice Platters and Noodles', a whole menu of Sambal (chilli relish) as well as Kerupuk (crackers). Finally a list of delightful desserts.
The restaurant's signature experience is the Congklak Nasi Campur, where a mélange of exotic dishes are served on a 'Congklak' board, a game of ancient Javanese origin, providing tasters from different islands around the archipelago.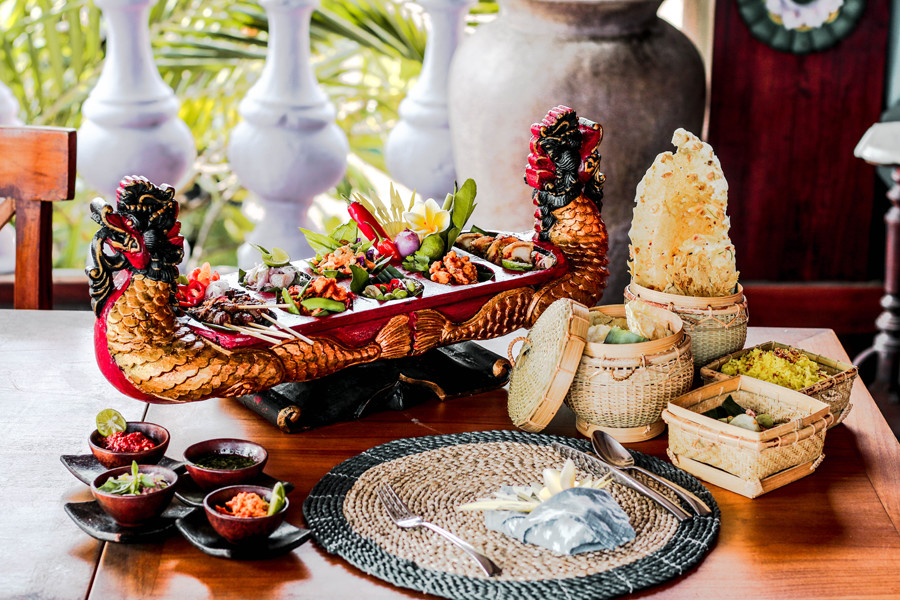 What's unique about their Congklak Nasi Campur is that you are allowed to create your own combination of dishes off the menu, so you can pick and choose the flavours you want to try and savour a wonderful mixture of Indonesian cuisine.
IWA Restaurant at Hotel Tugu Bali
Jl. Pantai Batu Bolong, Canggu
+62 361 4731701
www.tuguhotels.com