Sports Clubs are excellent facilities for people within a community to engage in recreational and competitive programmes that not only teach them discipline and teamwork but also help develop their personality in the long run. By participating in a wide range of sport events, the people in the community develop camaraderie through common interests.
JimbarRUN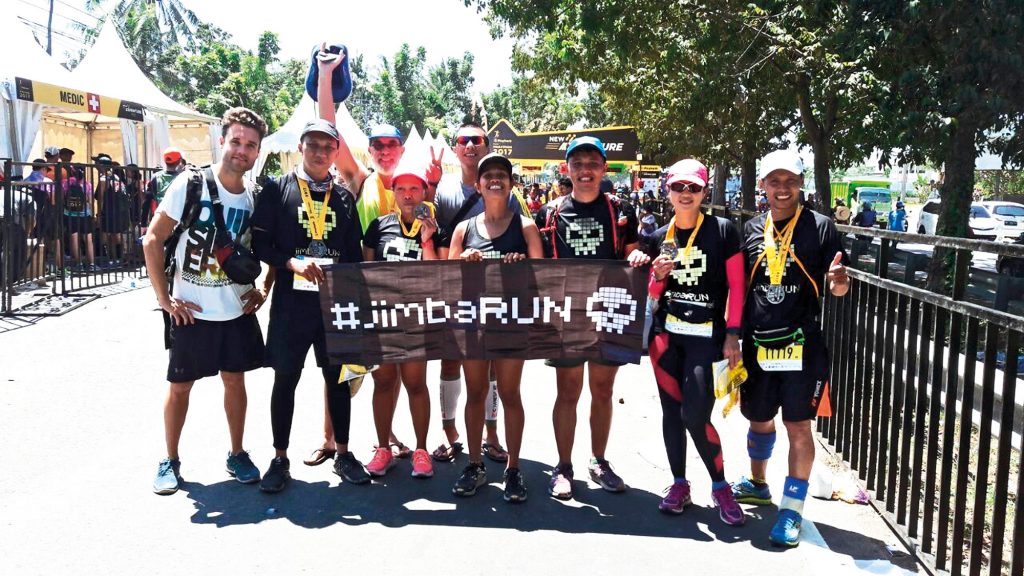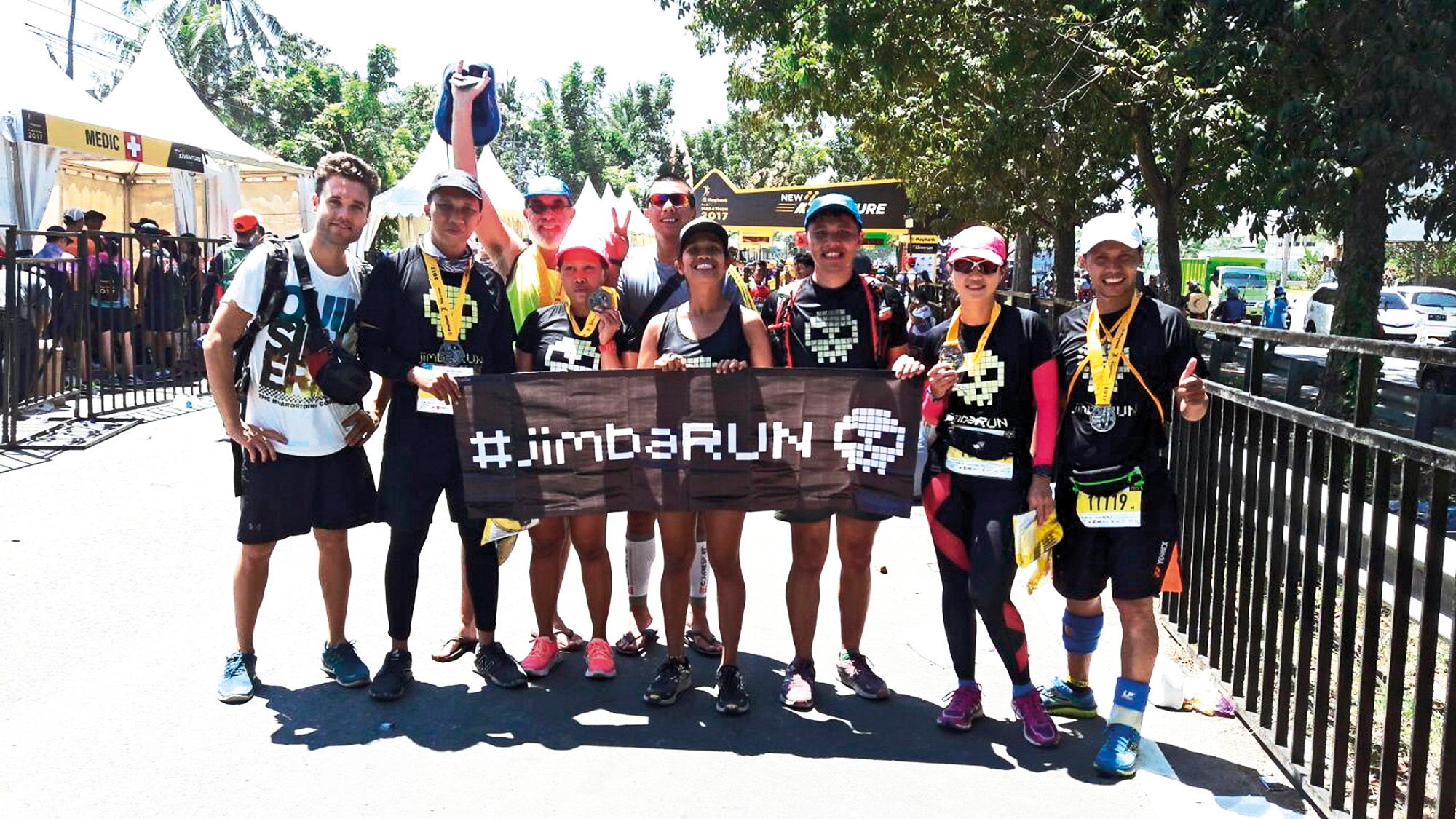 Started in 2014, JimbaRUN was created when a few runners in Jimbaran decided to run in the neighbourhood area. At the time, there was not many running groups existing in Bali, and JimbaRUN was one of the running community pioneers that accommodate trail runners on this island. Apart from Jimbaran area, they also manage a yearly running schedule to train up in the mountain, such as Mount Agung, Mount Batur and Mount Batukaru. If you plan to be a member, feel free to pop up on their Sunday's training schedule at Puri Gading Jimbaran around 6 AM. Whether you are a local resident or expats, slow runner or national race trail winner, people of all fitness levels are welcome to be members and will be treated equally as a family. Their unique rule is no talking is allowed during the running session. For that reason, JimbaRUN throws weekly gathering so members can get to know one another.
Website: https://www.facebook.com/jimbarun/
---
Bali Geckos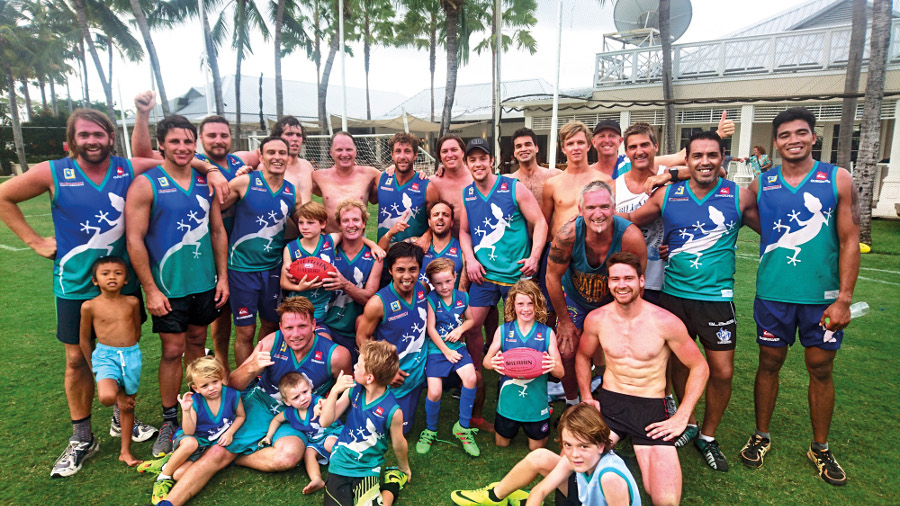 Originally formed in one of Bali's bars back in 1997 by a traveling Jakarta Football star who is now an expat Australian living in Bali, the Geckos are known for their fun attitude to life off the field and sportsmanship on it. Since then, they have taken on teams from over the region and have had a huge amount of success on the field. They have grown over those years and made their debut as a standalone team in 2004. Knowing Bali is the end of season destination for many AFL teams, the Geckos have often had AFL stars at training sessions and got the chance to entertain them socially. If you are keen to watch their skills, they have regular training every Thursday at the Geckos Club, housed within the resplendent confines of Finns Recreation Club. Juniors run from 5 PM while the Seniors take the field at 6 PM. New players are always welcome. Feel free to come down to training and have a run with the Geckos.
Address : Jalan Raya Pantai Berawa, Canggu
Telephone : +62 815 58106611
Website : www.baligeckos.com
---
Bali MMA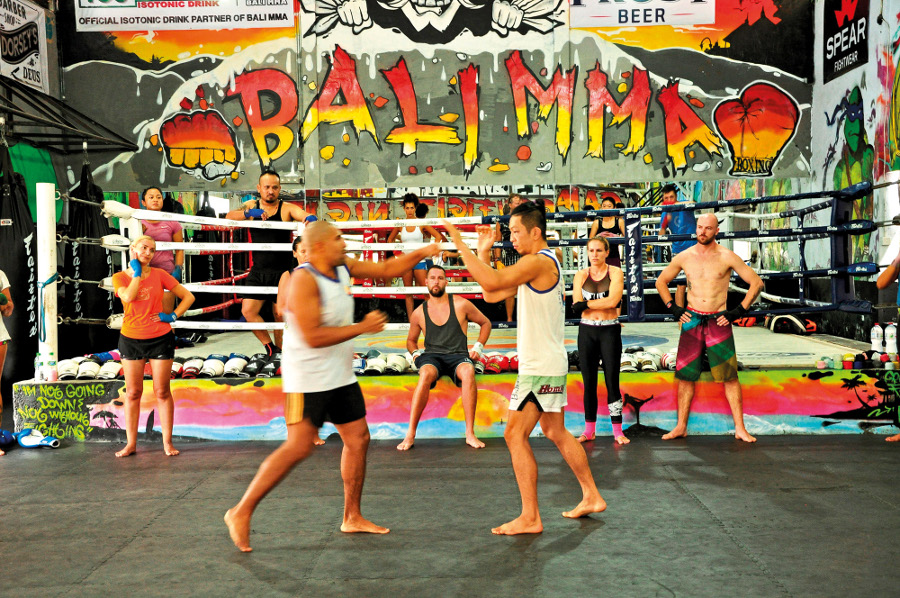 If you are looking to improve your skill as a martial artist, Bali MMA is a world-class mixed martial arts facility that will provide to your needs. Located in Canggu, there is a comprehensive list of classes that will keep you occupied. You will find Boxing, Muay-Thai, Brazilian Jiu-Jitsu, MMA, Strength and Conditioning, and even Yoga. Beginner-friendly and intermediate classes are available for you to work at any comfortable level. All-inclusive packages are also available to provide unlimited access to training as well as accommodation, surf camps and personalised meal plans. Their talented coaches are always striving to provide members with the best instructions and a tough workout within a friendly and relaxed atmosphere. This unbeatable combination of quality training and inclusiveness has landed them a spot in Fox Sports and One Championship's top 10 MMA gyms.
Address : Jalan Raya Padonan 6, Tibubeneng North Kuta
Telephone : +62 877 61885879
Website : www.balimma.com
---
Dee Muay Thai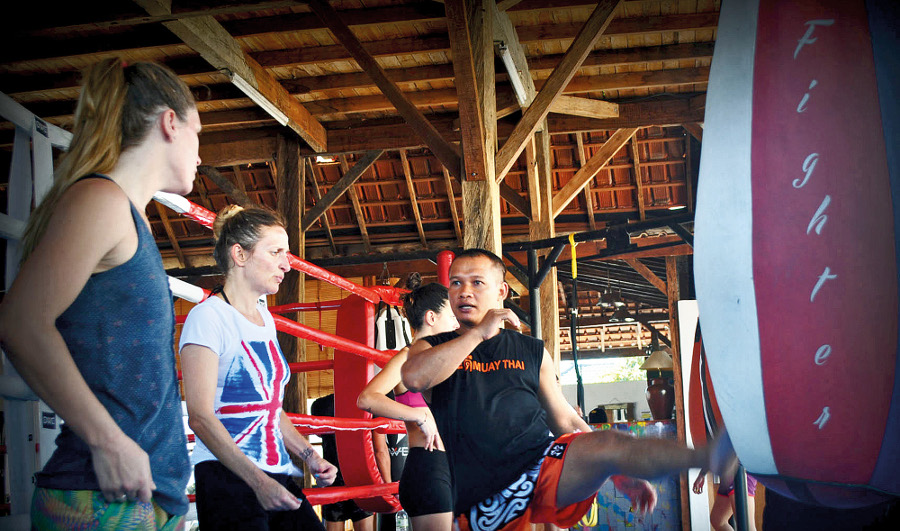 Taking Thai word of 'dee' meaning 'good', this fighting club was founded by Marcos Manurung in 2012. Having more than 14 years experience in the fitness industry as a personal trainer, Muay Thai instructor and fighter, the founder's vision was to teach students to maintain healthier and happier lifestyles through vigorous physical training and proper nutritional advice. At Dee Muay Thai, you are expected to get various training programmes for all levels, from complete beginners to professional athletes. Their programmes are crafted to help one lose weight, a process that eventually teaches people how to have a healthier lifestyle. Some of the programs include fitness, fight training, self-defence, personal training, diet and nutrition information. Apart from the gym, they also offer management and consulting services for those who are interested in the commercial aspects of Muay Thai.
Address : Jalan Pengubengan Kauh 1D, Kerobokan North Kuta
Telephone : +62 851 00706981
Website : www.dee-muaythai.com
---
Bali United FC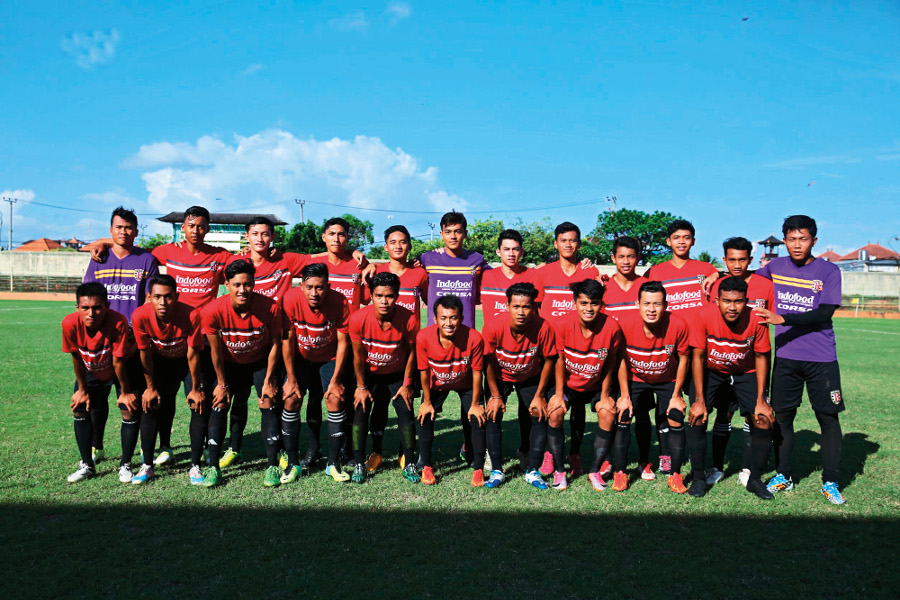 With a headquarter in Gianyar, this football club was founded in 1989 originally called Putra Samarinda, before rebranding to Bali United FC due a relocation to Bali. They play in QNB Indonesian Super League- basically the Indonesian premier league. It is not only open to dedicated pro-footballers, this club also offers a training programme for young players between 10 to 17 years old. During this programme, these young talents will be given a whole new range of knowledge about playing football strategically and at a high level. The participants of Bali United Summer Camp will get access to various facilities, such as lodging, training kits and consumption needed throughout the programme. Please contact them directly to know more about the slots available, other regular programmes or daily training schedules.
Bali United Pusam
Address : Jalan Pararaton (office at Sunset Road) Legian, Kuta
Telephone : +62 361 9609893
Website : www.baliutd.com
---
Finns Recreation Club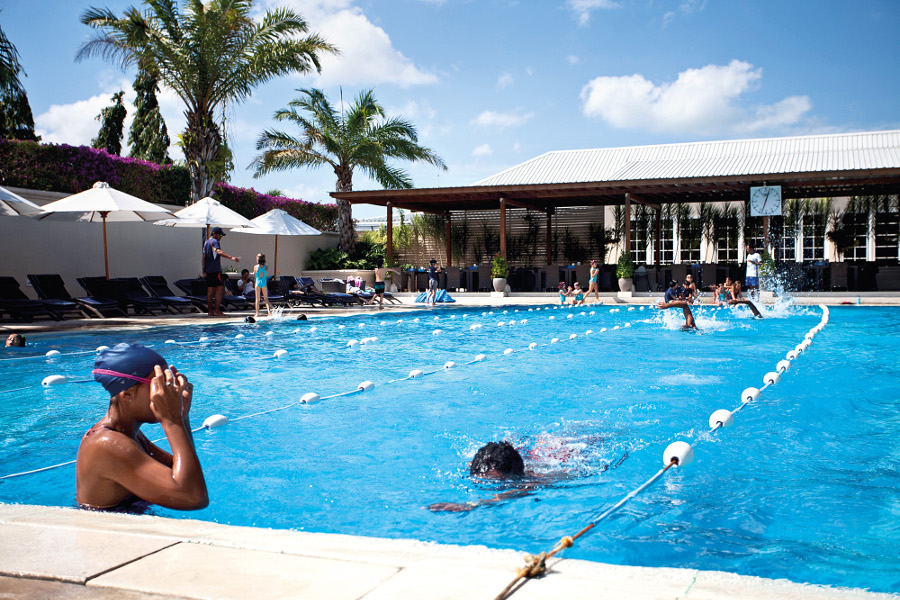 If you are looking for an all encompassing fitness centre to cater for your health and wellness goals, Finns Recreation Club provides everything that you need to accomplish your health goals. Whether you are on a vacation or staying in Bali for a longer period, you can choose your membership from short term options, monthly or annually. Any of the membership allows you to enjoy unlimited access to Finns fully-equipped fitness centre, including small group training, yoga, Spin class, Body pump, TRX and lots more. Take advantage of using their 25-metre lap pool, tennis court and 'Splash Water Park' for your kids. Finns' newest Social Plus Membership also rewards members with discounts on treatments at 'Body Temple Spa' and 'Toni & Guy Essensuals Hairdressing', while on food the discounts are available at 'Bistro C', 'The Smoke House' and 'Splash'. The benefits don't stop there as it extends to the island's best beach club as well! As a member of Social Plus, you can enjoy the exclusive-member-only-benefits at 'Finns Beach Club' simply by showing your member card. This includes bringing along your plus-one to share your complimentary day bed, fluffy Finns towel and log onto the high-speed Wi-Fi. Please contact them for more comprehensive information about their Social Plus memberships and its benefits.
Address : Jalan Raya Pantai Berawa, Canggu
Telephone : +62 361 8483939
Website : www.finnsrecclub.com
---
Bali Clay Court Tennis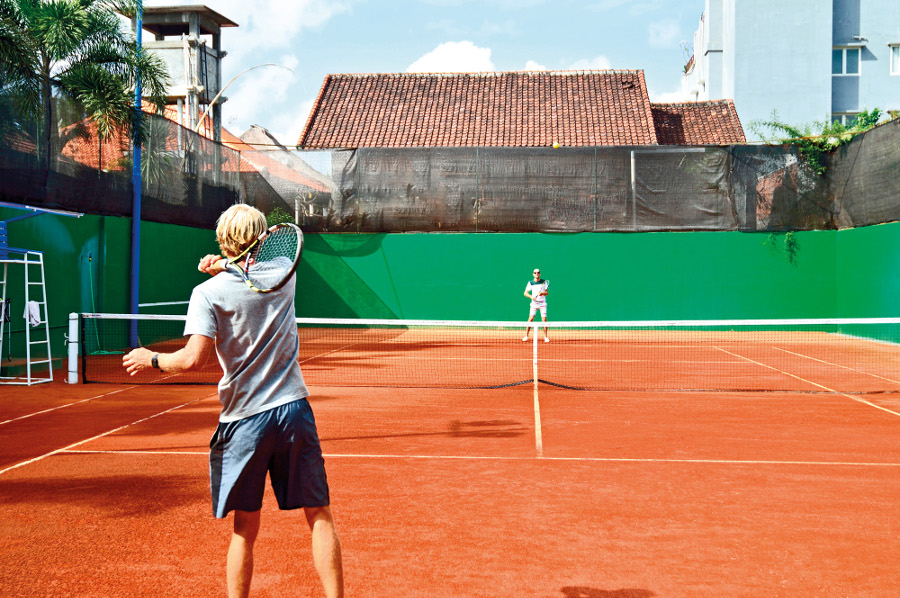 Due to limited access for practicing tennis back in the days, the founder Steve Miller, decided to build his own private clay court on a piece of land adjacent to his house. The court is laid out beautifully in the heart of Seminyak, well-maintained and with an atmosphere that only tennis players can truly appreciate. While an hourly fee is required to play on the court, they are basically a non-profit tennis club and the fees are used to cover the basic maintenance and staff wages. Everything is extremely informal here. They are not in a 'country club' setting, but they do offer some basic amenities like drinks, new cans of tennis balls, grips, and many more. The court is available for bookings daily from 7 AM to 11 PM. The club further offers tennis lessons and hitting partners, which is mostly provided by the current owner, Jean-Philippe Raffaelli. For nearly a decade, this club has been a staple for local players, expats and visitors to the island. Sometimes even professional players come by to play, which is a thrill to watch!
Address : Jalan Cendrawasih 88, Kerobokan, North Kuta
Telephone : +62 857 39287683
Website : www.baliclaycourt.com