There's nothing better than savouring the flavours of the sea when you're right there in front of it. Coastal winds, sounds of the lapping waves… Yes, you know its fresh when you're biting into seafood at the beach.
This October, take a seat at The Breeze restaurant and enjoy succulent selections of their all-new Tuna of the Day, accompanied by the best views of the Indian Ocean.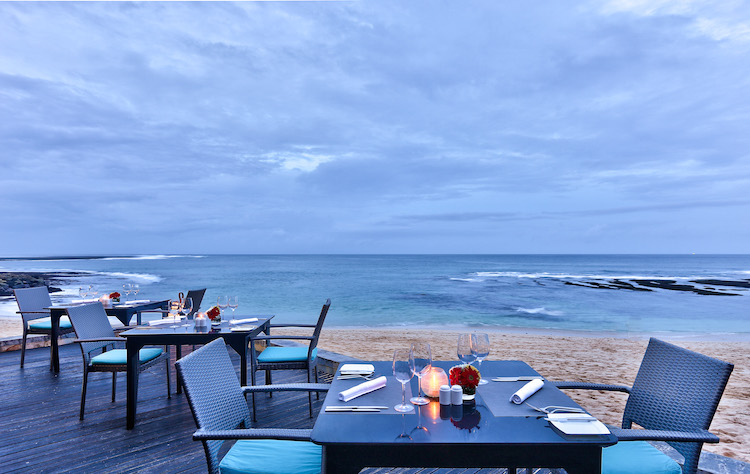 The Breeze restaurant sits on the shoreline in front of Hilton Bali Resort, who, along with other Hilton hotels in Indonesia, have started a year long food and beverage campaign called #EatDrinkHilton. As part of the campaign, each month chefs across the Hilton restaurants in Jakarta, Bali and Bandung will create locally inspired culinary innovations featuring a select seasonal produce.
Of course here in Bali, surrounded by the spoils of the ocean, seafood makes a well-deserved appearance. Serving the freshest possible local tuna from nearby waters, Executive Chef Clinton Webber has created a school of tuna based dishes set to change everyday this October, with "Tuna of the Day".
Here is an example; a gorgeously presented tuna with caramel watermelon, cucamelon, coppa ham and crab dressing. The tuna, rubbed in rich spices, is then seared to perfection.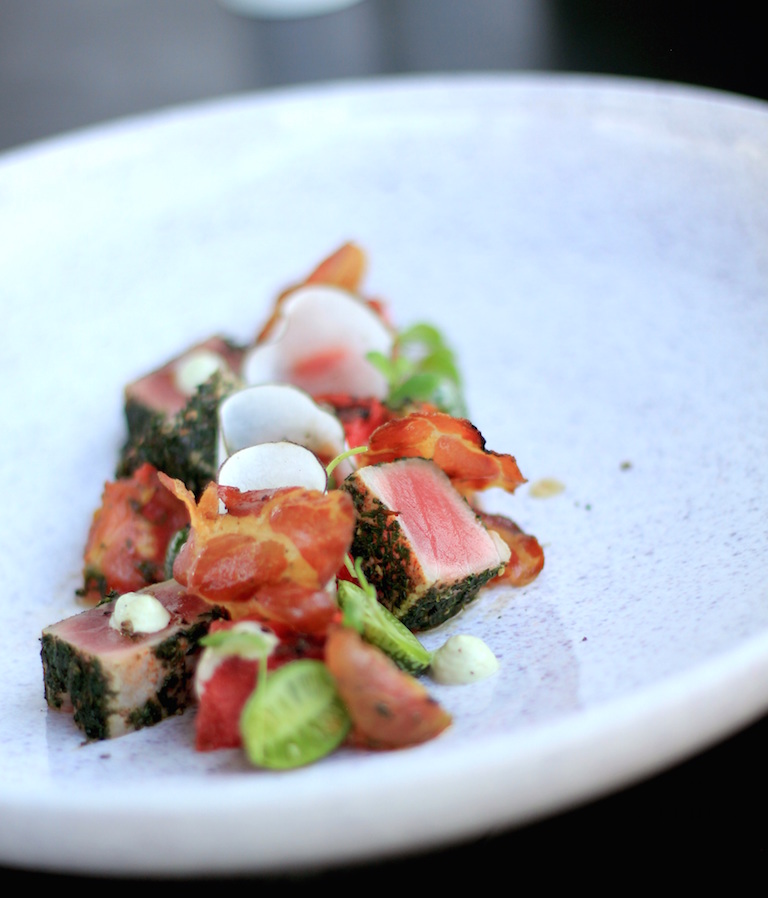 The changing 'Tuna of the Day' is available at The Breeze restaurant from 10am – 10pm everyday, priced at Rp.190,000nett.
Other tuna highlights can be found at The Delicatessen, like the Japanese-inspired spiced tuna salad with avocado, candied beetroot and beet leaves – a fresh, healthy option that is part of the #eatdrinkhilton menu for October. A light, filling bite also includes the Parisian ciabatta tuna sandwich, with radish, egg, olive, mayo and artichoke. The Delicatessen is open everyday from 7am – 10pm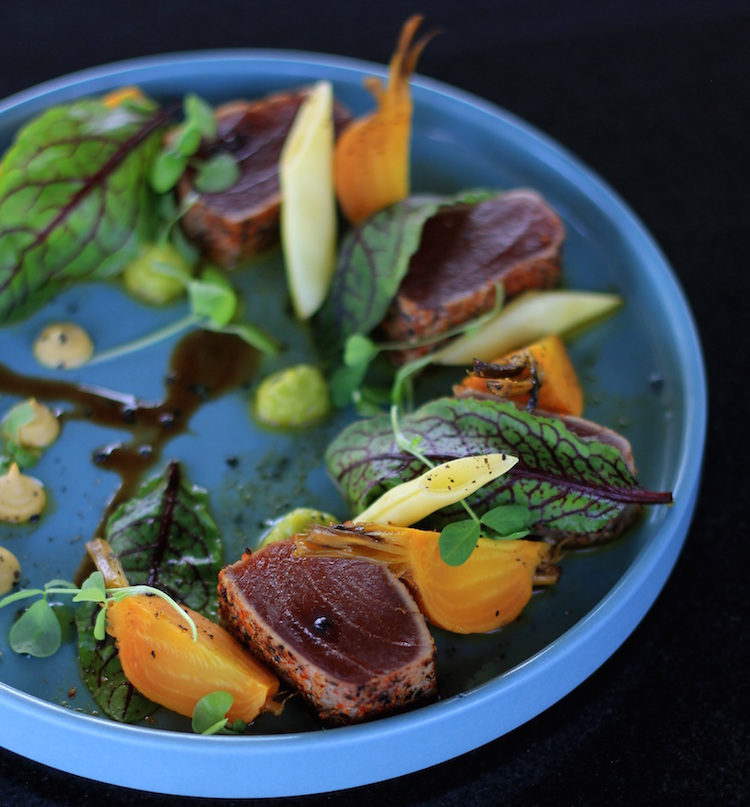 So, if you're craving for some tantalizing tuna this October, head to The Breeze and see what the surprise Tuna of the Day is being served up; or head to The Delicatessen to enjoy a spicy tuna salad or tuna sandwich. We're already looking forward to what surprises #eatdrinkhilton will give us in November!
Hilton Bali Resort
Jalan Raya Nusa Dua Selatan
+62 361 773 377
baliresort.hilton.com