Our trusted food contributor, Ayu Sekar, heads to Jamie's Italian Bali to see what the 'Naked Chef' has on offer here on the island of the gods. Warning, reading may cause hunger: 
Enjoying the legacy of the Celebrity chef, Jamie Oliver, one of the outposts of Jamie's empire can be found within the bounds of the Hard Rock Hotel Bali in Kuta. Handily located right near the corner of Jl. Raya Kuta and Jl. Pantai Kuta, just fifty metres from Bali's most well known beach, it has a perfect location, you could say.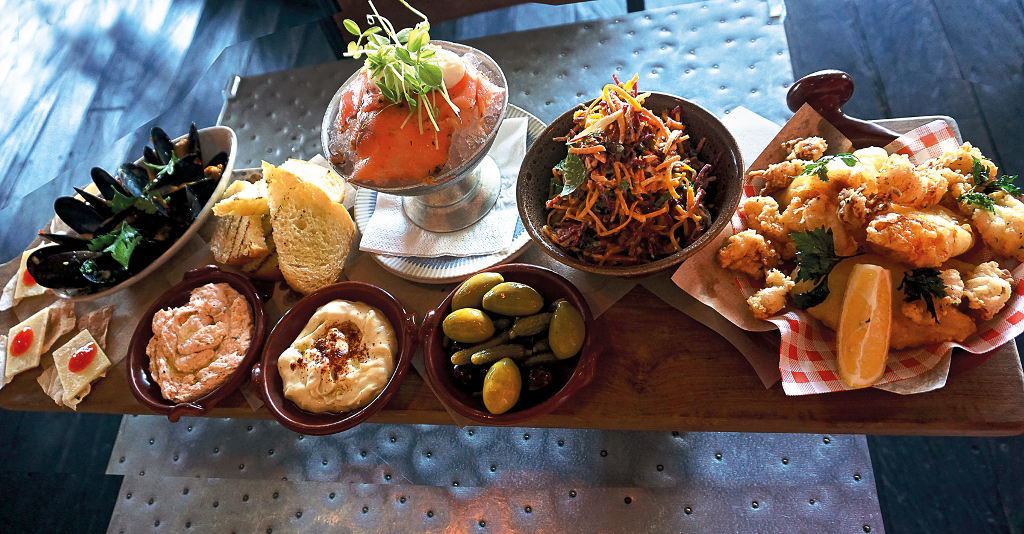 The restaurant is designed to attract both the beach crowd downstairs and other more discerning diners in the casual chic air-conditioned upstairs section. Although it is relaxed dining rather than fine, the menu has plenty to offer.
We went to try, filled with curiosity about Jamie's Italian Bali . The place is easy to be in with a comfortable and non-threatening menu, which is laid out like most Hard Rock menus, in a simple card style. There is no need to feel that you will be stuck with unpronounceable names or strange tastes. This is easy Italian, although no less enjoyable for that.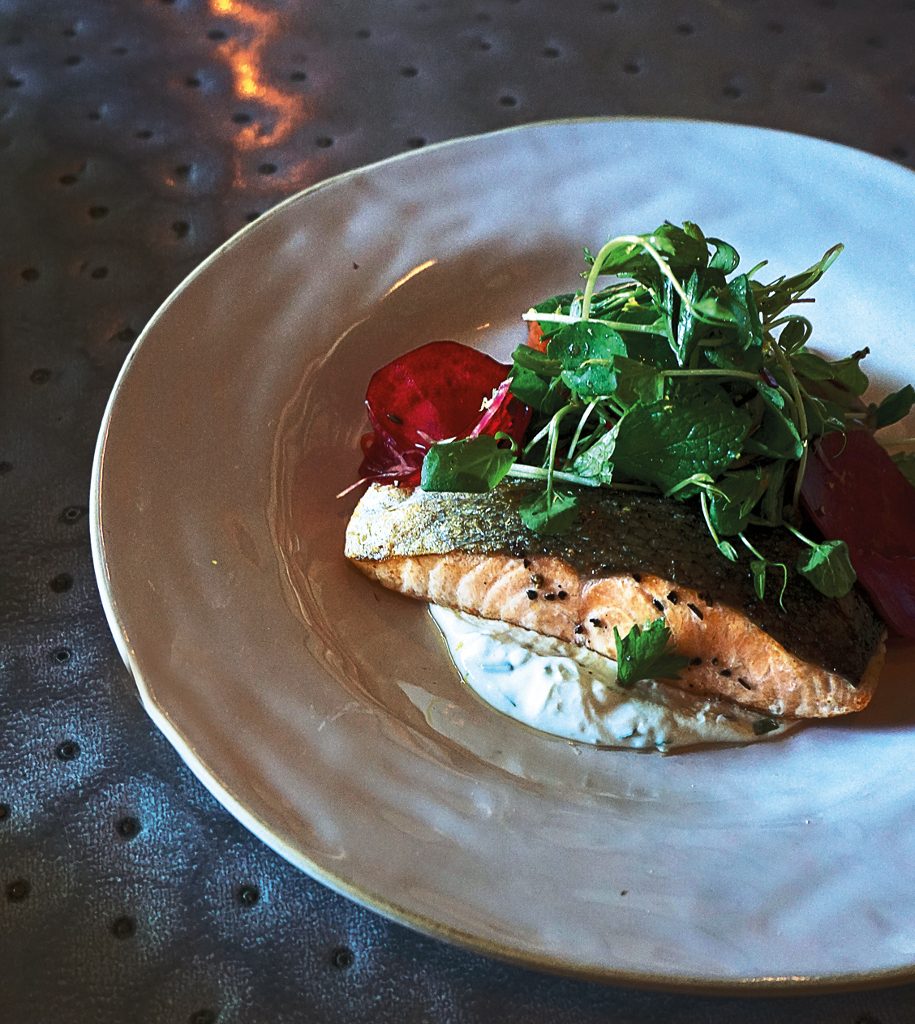 Lunching with the Assistant Marketing Manager, the hospitable Ketut Narendra, or Rendra, and his offside, the lovely Mirah, we were invited to try lots and enjoy! We needed no more encouragement.
Rendra suggested that we start with the Plank – an extravaganza of beetroot cured salmon, a superb salmon mousse, perfect little steamed baby mussels, a rainbow slaw which was pronounced fabulous, and a wonderful mini frittomisto, all presented on a large chunk of timber. Presentation was as impressive as the flavours.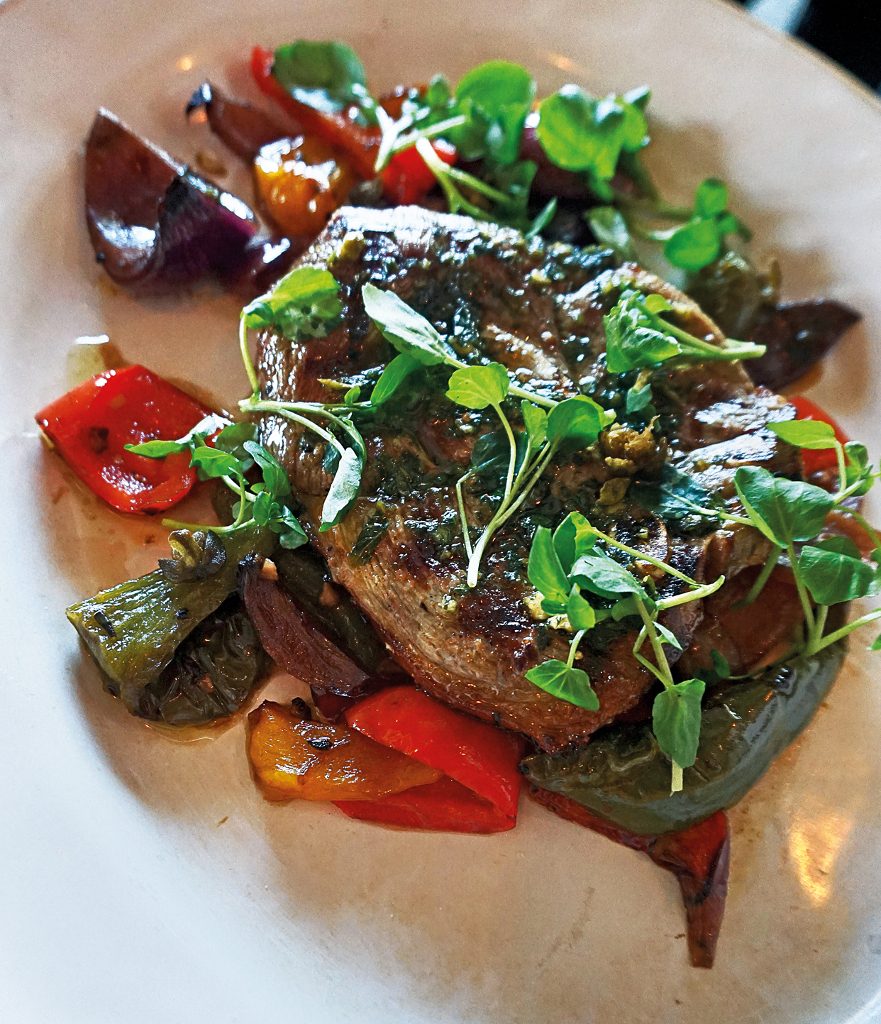 When the waiter came out laden with four cans of pommodoro paste and proceeded to lay them on the table, we were a little bemused! Was this a promo for some new tomato product? No! as it turned out, it was the makeshift stand for the ginormous plank that appeared filled with delicious starters.
This impressive offering was followed by the crab spaghetti (a popular dish, although I would have preferred it with a little bite). A juicy pork chop on its own bed of green apple sauce, a baked Tasmanian salmon which my friend loved and a simply fabulous Herby Lamb Steak – resonant with lemony fragrance and a mix of herbs. Accompanied by roasted root vegetables and red capsicums, it was really the most memorable dish of the day.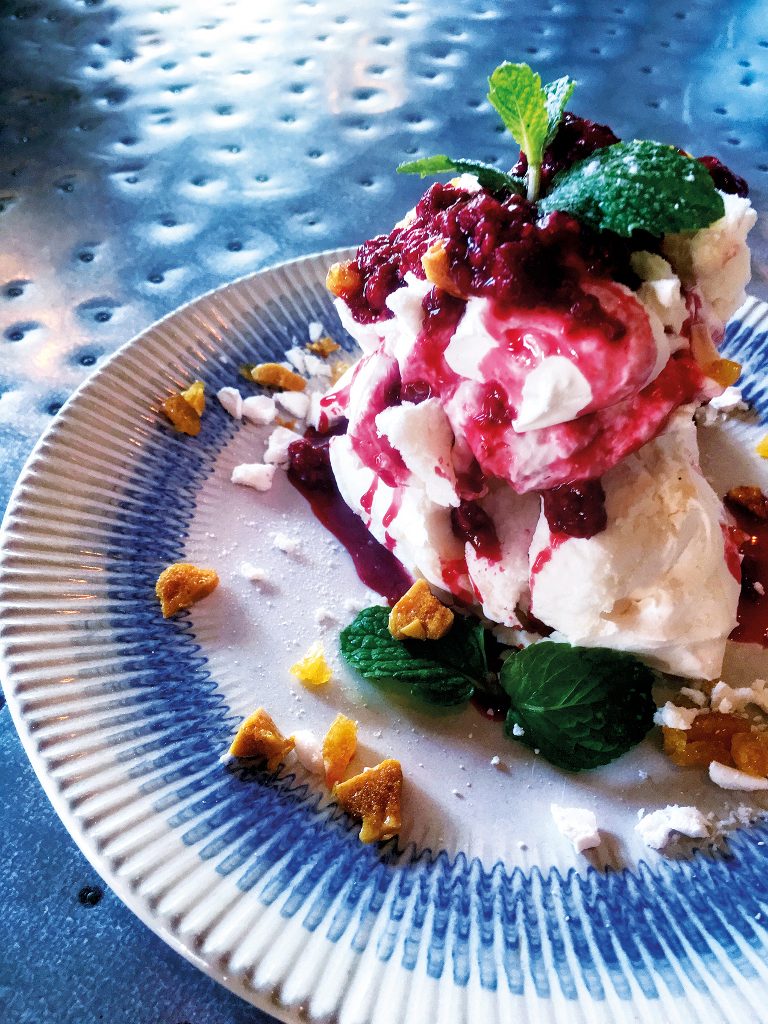 Pasta is made in-house, every day, so you know you will be enjoying fresh. In fact everything was noticeably fresh, from the salads to the fish and the luscious desserts. Even better, produce is sourced locally as much as possible, to keep the carbon footprint as reduced as possible.
Then, even though we were groaning with deliciousness, Rendra magically produced desserts out of the ether – a raspberry meringue pavlova – a visual treat that looked as good as it tasted, a low key cherry tart which was nice but just out dazzled by its showy neighbours, and a chocolatey liquid centred concoction that was pronounced favourite of the day.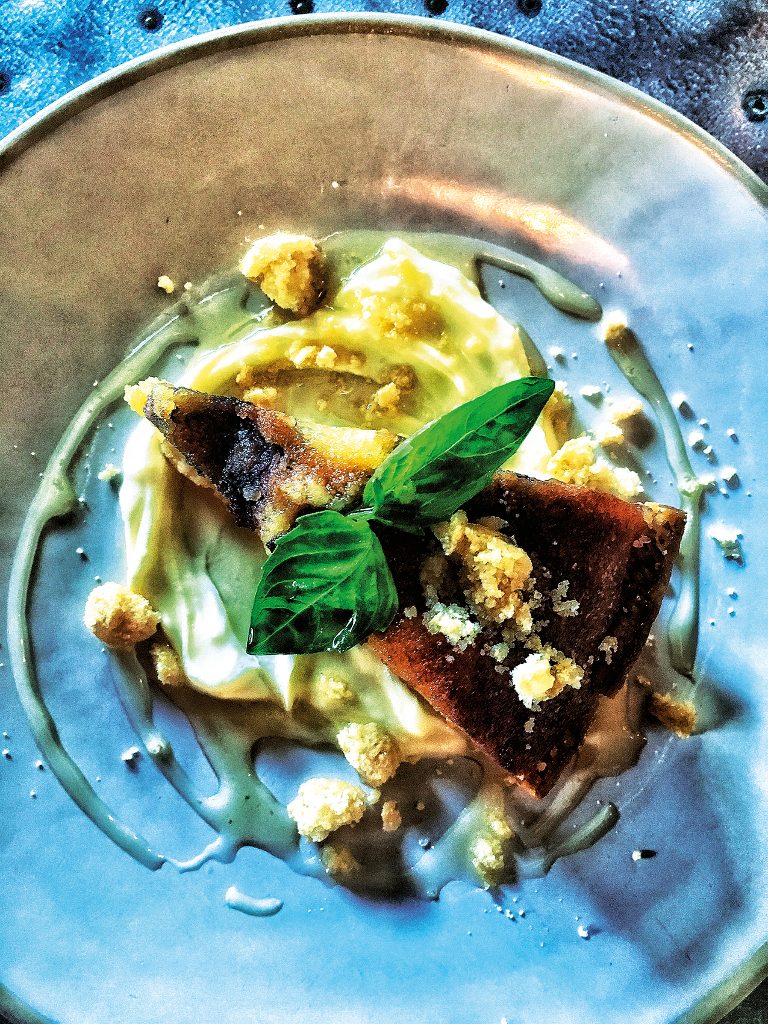 Oh and there were sides. A pleasing rucola with parmesan – an almost mandatory addition to any meal and a bowl of rosemary polenta chips. All in all it was a feast to remember. While personally, I feel that Italian is always defined by its use of herbs, this menu is obviously designed to please the clientele, which I suspect like to enjoy without needing to feel stretched when it comes to making their choices. The friendly staff, the very fresh ingredients, the relaxed atmosphere all combined to create an enjoyable experience which, after all, is what eating is all about.
Daily specials are on display as well as the regular menu items, and the menu is changed monthly, retaining only the most popular choices.
Jamie's Italian Bali
Address : Jalan Pantai Kuta, Br. Pande Mas, Kuta
Phone : +62 361 762 118
Website : www.jamiesitalian.co.id