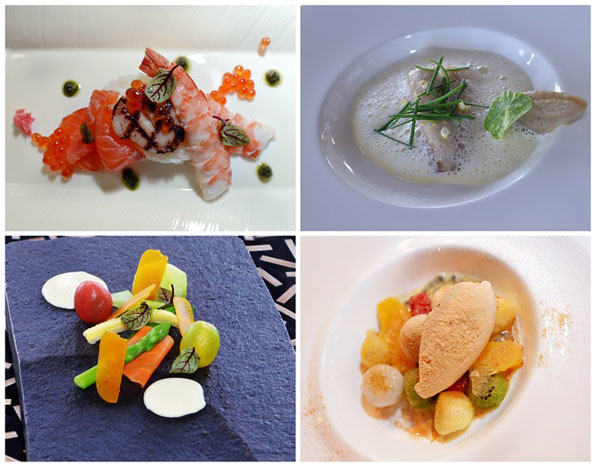 CasCades Restaurant at the Viceroy Bali recently held a special 6 course degustation dinner event with exclusive guest chef Junichi Shibata from Rue de Shuri Restaurant in Tokyo. Chef Junichi worked alongside CasCades executive chef Nic Vanderbeeken to produce delicately balanced traditional Japanese dishes. 
Chef Junichi Shibata began his career in Europe. He worked in two Michelin star Hibiscus restaurant in London before continuing in France where he worked in the two star Guy Savoy and Jeal Paul Jeunet restaurants. Having mastered his cooking techniques through world class training, Chef Junichi moved back to Tokyo where he is now the owner and chef of Rue de Shuri. Despite his restaurant being located in Japan, the menu is influenced by French cuisine and techniques he learned during his time in France.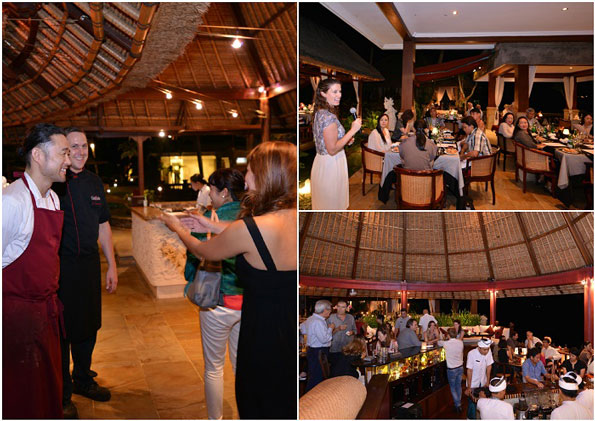 In the special degustation dinner, Chefs Nic and Junichi combined their knowledge, taste and passion in putting together a superb, classically Japanese menu that included traditional favorites such as Chirasi sushi and Wagyu suki-yaki. The event was exclusively sponsored by Kim Crawford wines, Andre Bichot wines, Laurent Perrier wines, Equil mineral water and Classic Fine Foods.
It was no doubt an evening of outstanding food, drinks and ambience.
CasCades Restaurant
Viceroy Bali Jl. Lanyahan, Br. Nagi, Ubud – Bali 80571
Tel : (+62 361) 972 111 / 971 777
Fax : (+62 361) 970 777
Website : www.cascadesbali.com
email : res@cascadesbali.com