Anyone who thinks that Bali's culture is dying just needs out head out of town. I am guessing that many of the southerners busy with business and the pursuits of pleasure care less but that doesn't stop Bali's vibrant culture being nurtured by their profits. It is surely a win win situation for everyone!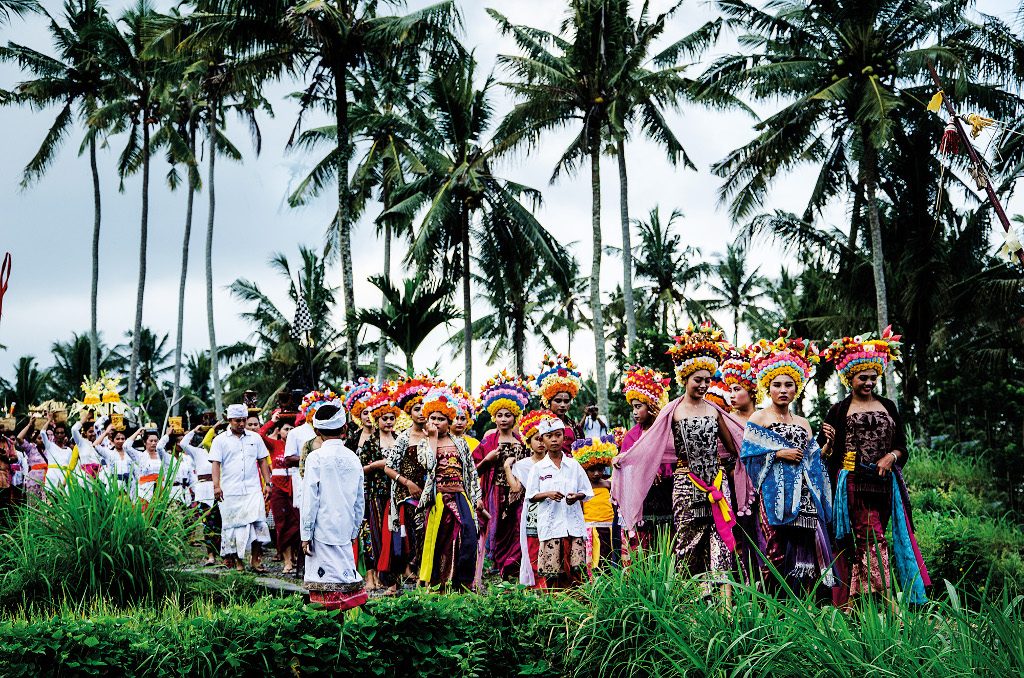 Kastala, in the depths of Karangasem, is a traditional village who still hold allegiance to Tenganan – the most famous of the Bali Aga villages. They provide rice from their fertile ricefields and frequently join forces at times of big ceremonies.
Former inhabitants returned to their homelands from Denpasar, Jakarta and even several who live overseas – to add their prayers and presence to the proceedings.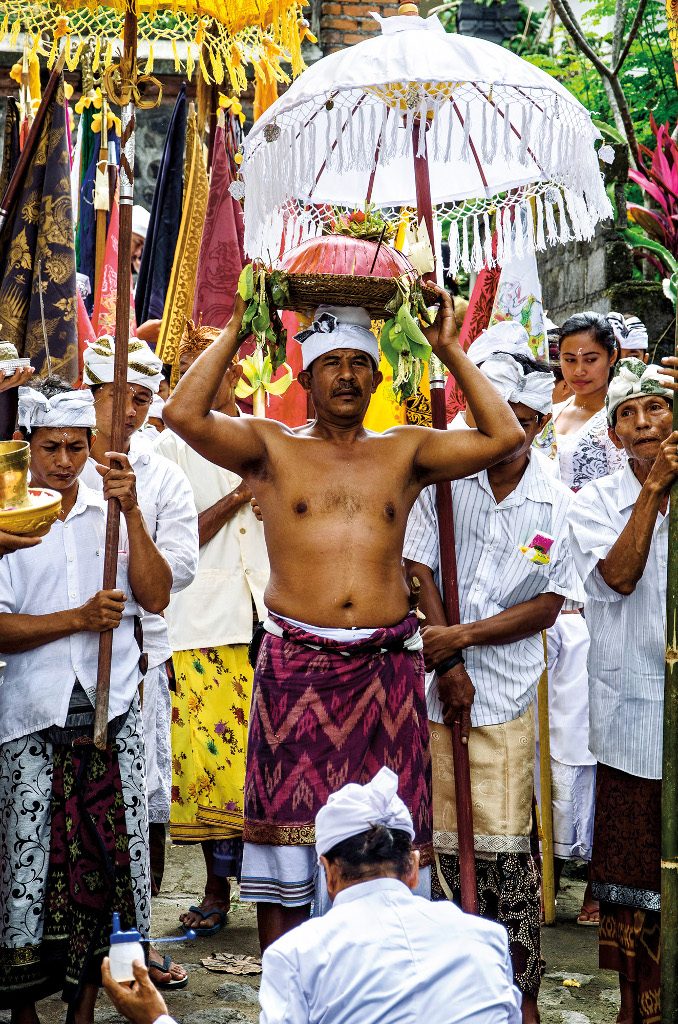 While there is always plenty of sitting around and waiting for the highlights at these various events, it is all so atmospheric and photogenic that its part of the show! With camera in hand, and lots of other photographers to chat with, snacks to enjoy and coffee to drink, it makes for a great day out.
We met dancers, Rejang dancers dressed in fabulous headgear, boys dressed in red, older women carrying sacred objects all filled with beliefs and devotion. It was a happy day for everyone as they were released from daily concerns, it was time to relax and enjoy.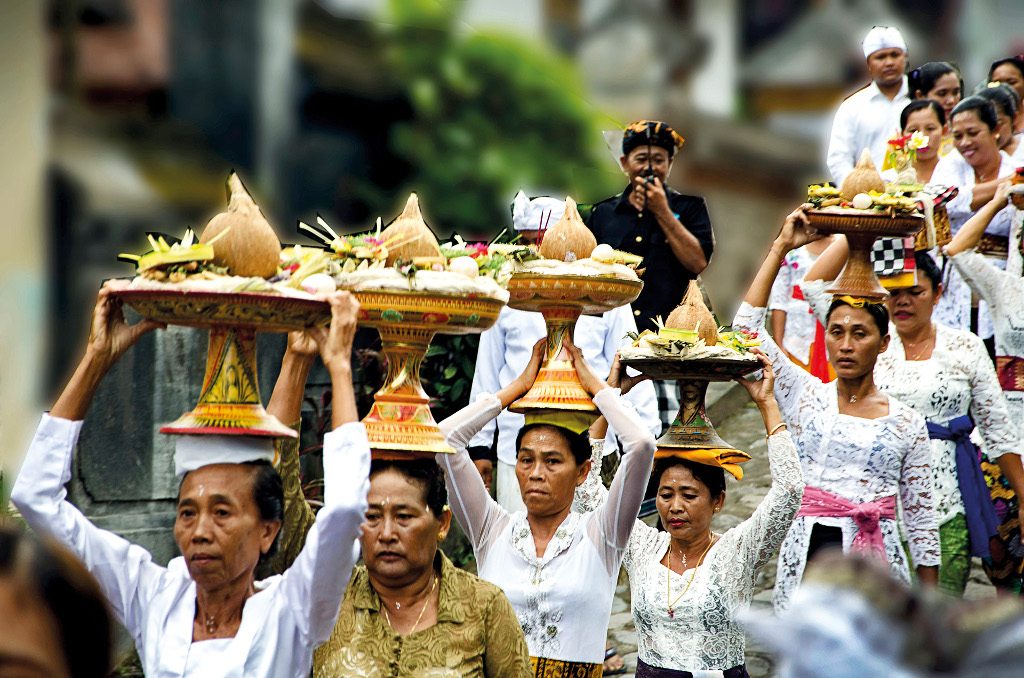 One event took place in a temple in the ricefields where there would be dances and trances. After hours of preparation, makeup, costuming and getting all the offerings and sacred objects in order, priests lined up, they were ready to start. More prayers and blessings for the leaders, then accompanied by gongs and the strident clash of cymbals, they started to move. The procession led along a small surfaced path through ricefields down to the tiny temple near the river, making a colourful statement contrasting with the verdant greens of the growing padi.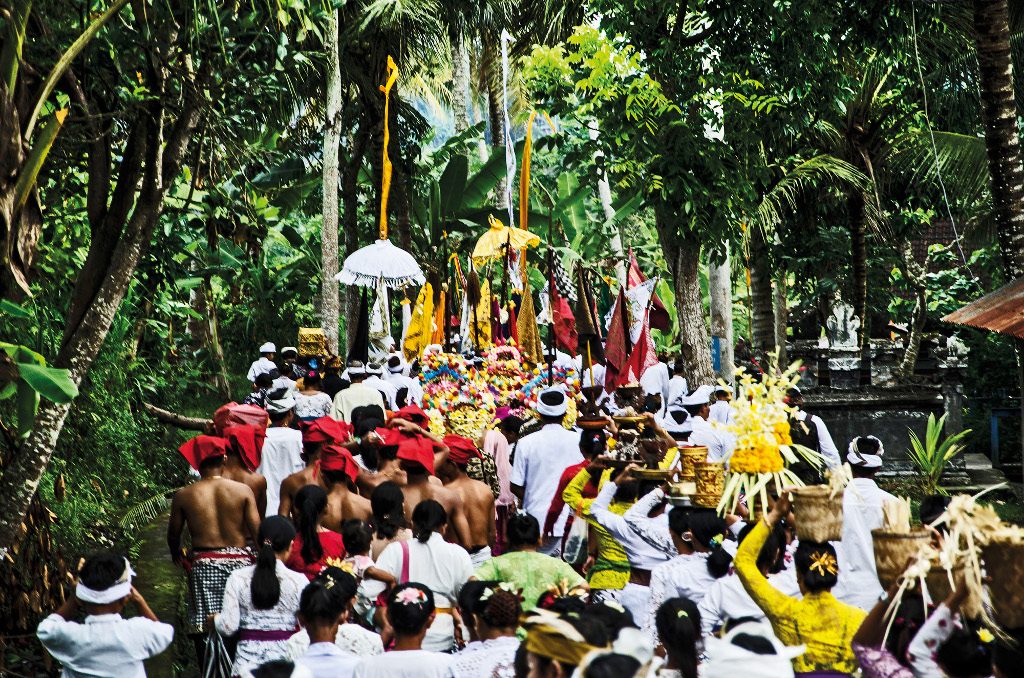 Dozens of priests were in attendance, to ensure the tranced ones came to no harm.
Beautiful young girls danced and quickly fell into an almost estatic tranced state as they connected with spirits, while the crowds sat around and watched calmly. Later, the boys, dressed in red, danced a warlike number, before the calm beauty of the Rejang girls came to entrance everyone further.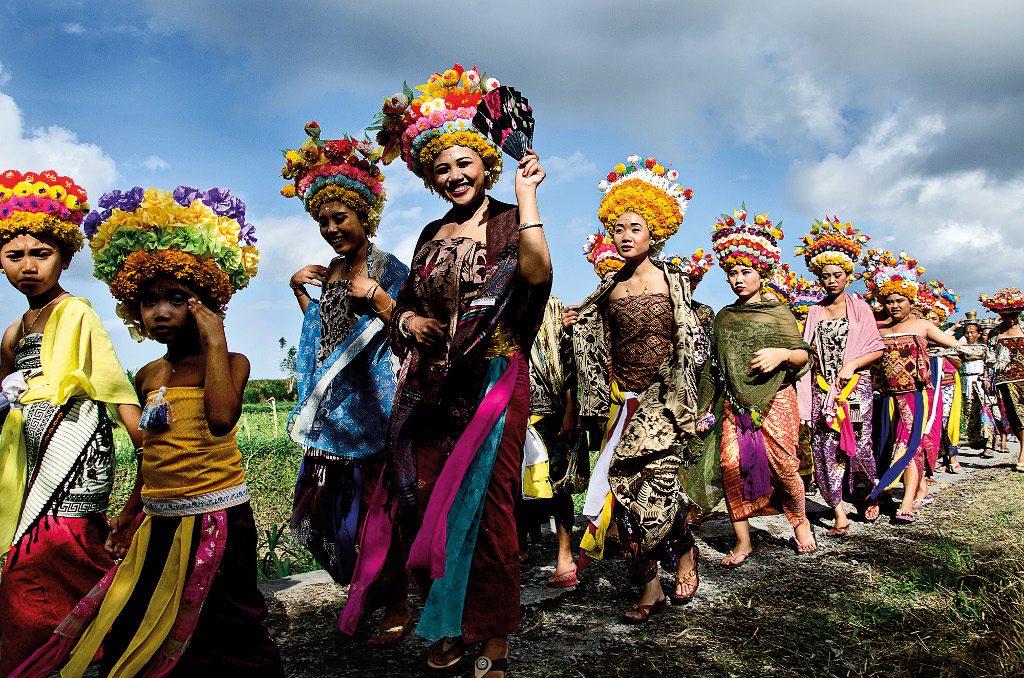 It was then time to return to the village where more prayers and devotions would continue late into the night, or maybe all night. The Balinese are very hardy. Sacred cockfights in the temple grounds were held, to spill blood on the sacred ground followed by dancing of a kind you will never see in a hotel or arts show.
It is always a thrill.