Here on the Island of the Gods, recording studios with truly cutting-edge, killer equipments are no longer the privilege of professional recording artists. Just about anyone from all walks of life can now play their music instrument, sing or even rap, and record it and take their music home with them. Finding a Bali recording studio is easy, but these spots have brought the experience to a whole new level. Travelling musicians, you'll love these.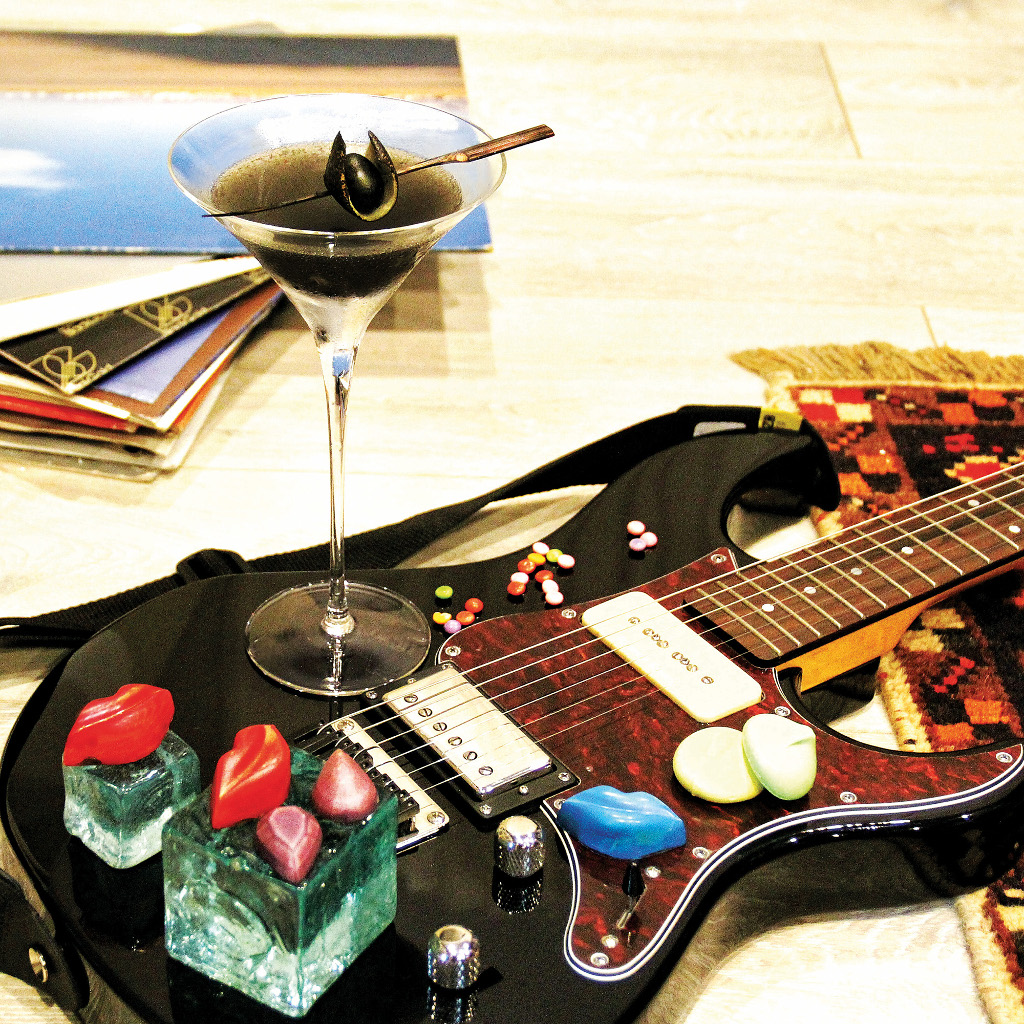 W SOUND SUITE
W Hotels have a long history of musicians staying, playing, and celebrating at their properties. And to take the music experience to the next level, W Hotels Worldwide, in partnership with Coca-Cola, last year debuted the first-ever W Sound Suite at W Retreat & Spa Bali – Seminyak. This private Bali recording studio and writer's room will be the place for professional recording artists, studio musicians and producers, and just about everybody to record in style while on the road. The suite offers a stylishly sound-proof space that features a lounge big enough for a proper entourage. The main mixing room includes professional equipment from industry favourites Native Instruments, Pioneer and Moog, as well as a private vocal booth overlooking a tropical garden.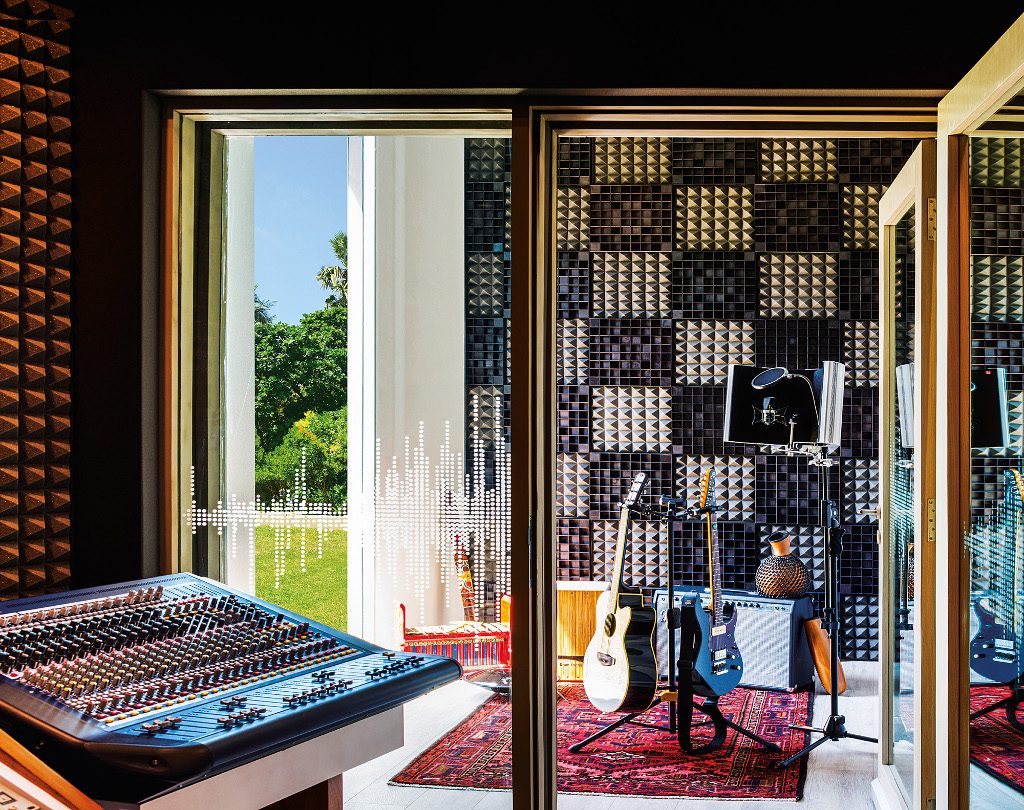 W Sound Suites are in part the brainchild of the W brand's North American Music Director, DJ White Shadow, the Chicago-based producer best known for his work with Lady Gaga. He has been working with W to identify the best sound equipment and studio layout to ensure the suites are optimal for professional use. Whether it's private recording sessions or a Master class, W music curators will be there to show you the way. Studio sessions are available with prices ranging from IDR 4,000,000 to IDR 6,000,000 (hourly rate available).
W Sound Suite at W Retreat & Spa Bali – Seminyak
A : Jalan Petitenget, Seminyak
T : +62 361 3000 106
W : www.wretreatbali.com
---
BOOM BOX RECORDING STUDIO
With Hard Rock's signature of limitless energy and creativity, Hard Rock Hotel Bali is the place for you to rekindle the atmosphere of the past 40 years of rock and roll culture! And if you're a music maniac, you can test your vocal skills at the hotel's Boom Box Recording Studio. That's right, true to their dedication to Rock n Roll, the Hard Rock Hotel in Bali offers you the opportunity to become a rock star! If you feel like stretching your vocal cords, the 'Boom Box' has Karaoke rooms as well as a state-of-the-art recording studio, with a resident sound engineer just in case you feel like cutting a few tracks. So whether you're looking for a professional Bali recording studio or just a place to enjoy playing music, this is it.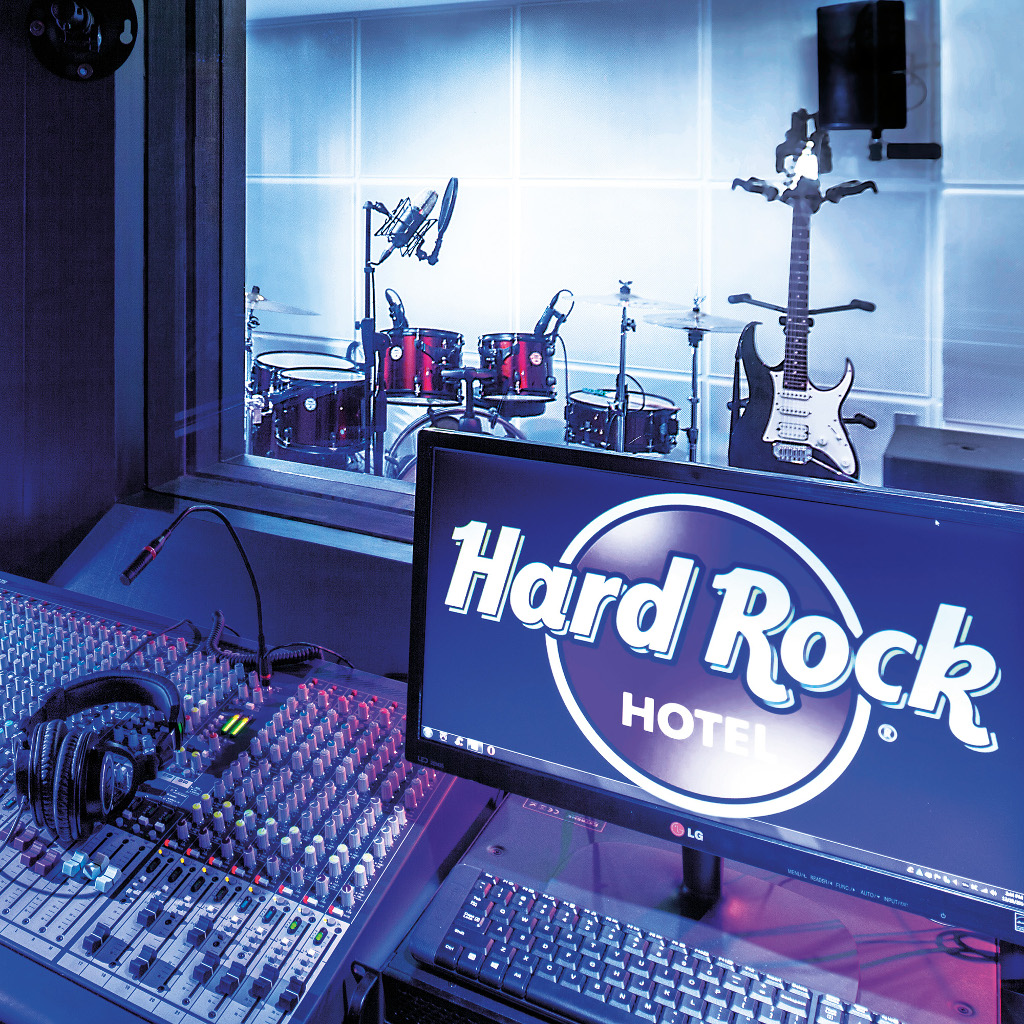 Karaoke Session (2 hours), IDR 300,000 nett
Karaoke Recording, IDR 400K nett
Recording of 2 songs for 90 mins + 1 CD
Live Music Instrument Recording, IDR 400K nett
Recording of 2 songs for 90 mins + 1 CD
Boom Box Recording Studio at Hard Rock Hotel Bali
A : Jalan Pantai, Banjar Pande Mas, Kuta Beach
T : +62 361 761 869
W : bali.hardrockhotels.net