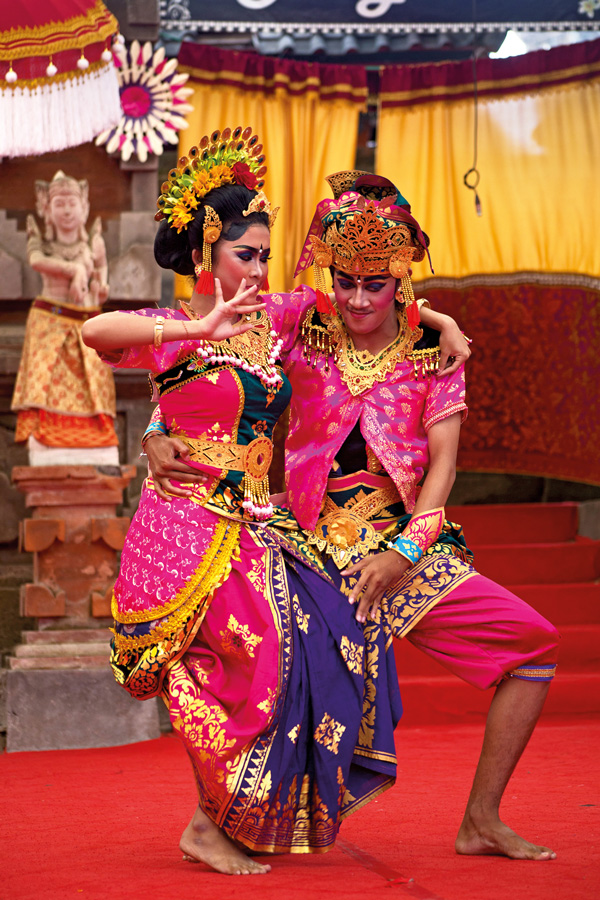 Watching a dance performance makes my heart content. And if we trace it back, it is the sweet ripe fruit of days of hard work. For the artist, their sore legs and arms are nothing to compare with thundering applause by the audience. To perform in one of Bali Art Festival's stage is a big deal for groups of dancers and gamelan musician in Bali.
It all begins with daily practice that can often stretches to midnight, because most of the students go to school or work during the day. Then they have to go through a screening process – win several competitions in their regency level. However with an abundance of positivity and spirit they can make it to the provincial stage.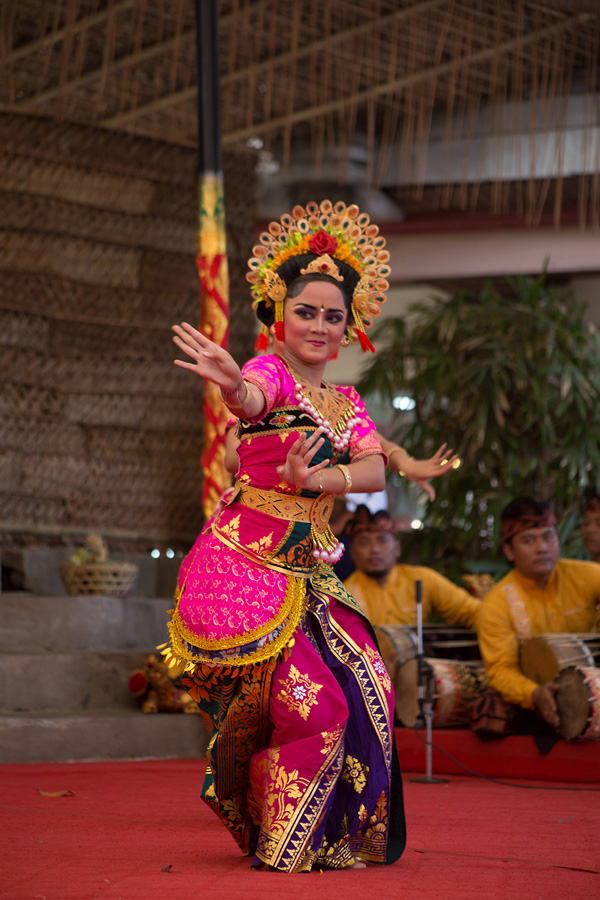 The young and creative souls passionately combine the routines of the traditional Balinese dance, such as Legong with contemporary movements inspired by western classical ballet routines. The result is fresh choreograph with strong traditional flavours. Kepayang is the title of the new dance creation recently performed in front of a jury on the 13th of July 2018 by Eka Pakya Kerawitan Group from Banjar Paketan of the Buleleng Regency. The dance was performed at Kalangan Angsoka, an open-air amphitheatre at the Art Centre in Denpasar.
Three male dancers enter the stage, joyful expressions and quick transitions from one routine to another created an energetic feeling. Their footsteps are firm and fast sending out joyful vibrations. They are wearing bright fuchsia vest and wrap around traditional gold printed fabric, called prada.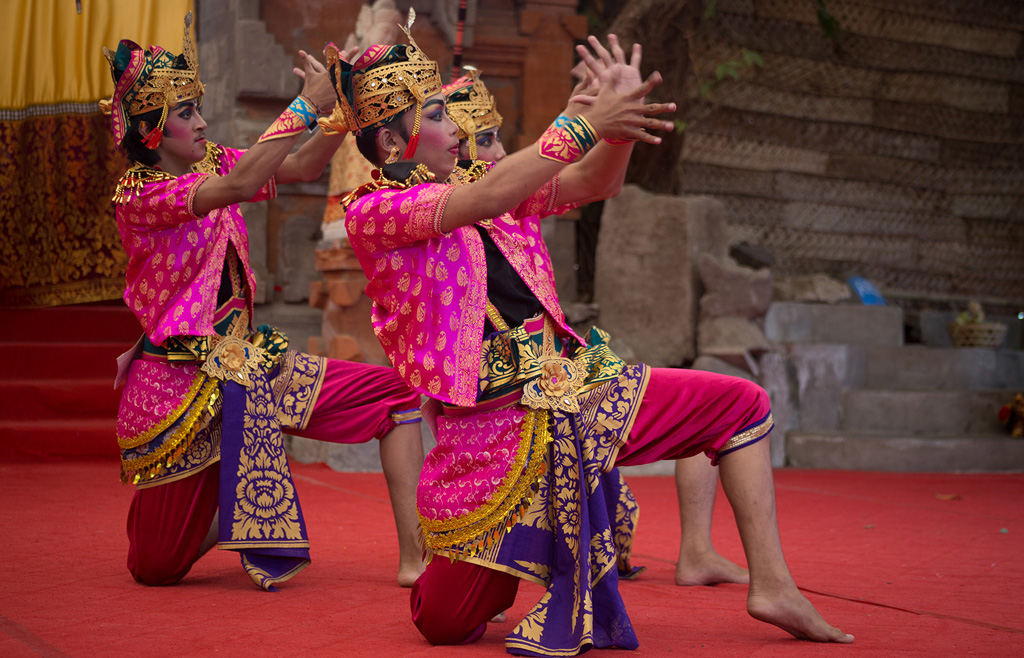 The gracious entrance of three female dancers wearing mostly bright pink attire grace the stage. Kepayang dance depicts the scene of a rendezvous of lovebirds separated by distance. Like the boys, the girls are also wearing mostly pink combined with purple. The drape of their wrap around fabric somehow looks like an Indian Khattak Dancer's attire. However the costume fusion doesn't make the performance less Bali, it is a welcomed hybrid for the entire performance.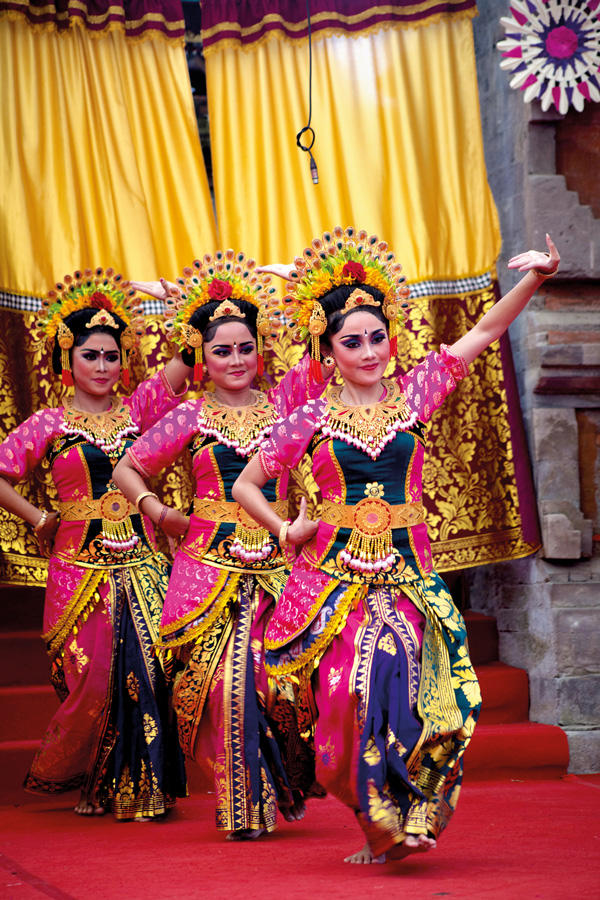 It is so easy to understand the story they want to convey, thanks to the dance choreographer I Nyoman Sugita Rupiana.  If one cared to watch every step they make, the way the dancers move their eyeballs, their arms and finger, and their expression, one can pick up the story easily. That afternoon, various movements exhibited by the dancers, accompanied by complex and beautiful music arrangements by Putu Tegeh Kertiyasa carried the audience away.
Love is universal and undeniable. The music score by the gamelan orchestra successfully made the dance even more alive. The music was like the sea, sometimes powerful and suddenly calm and melodic. The arrangement is definitely suited to the fluctuating emotions caused by love.