Children's energy flows like a river in the rainy season. Looking like they rarely get tired. They run, they jump, they climb and so on. They are natural climber. They climb the furniture in the house, trees, fence and so on. Knowing the risk of falling, parents sometimes freak out watching their kids climb. If this was the case, take them to a climbing gym to channel their natural climbing skills.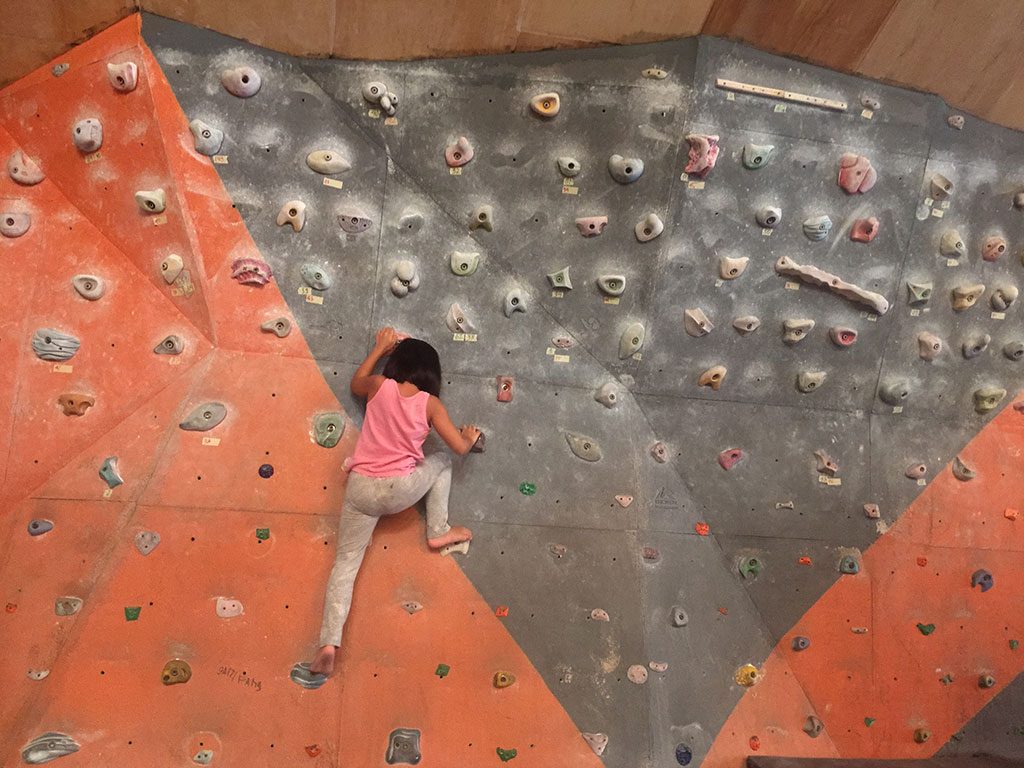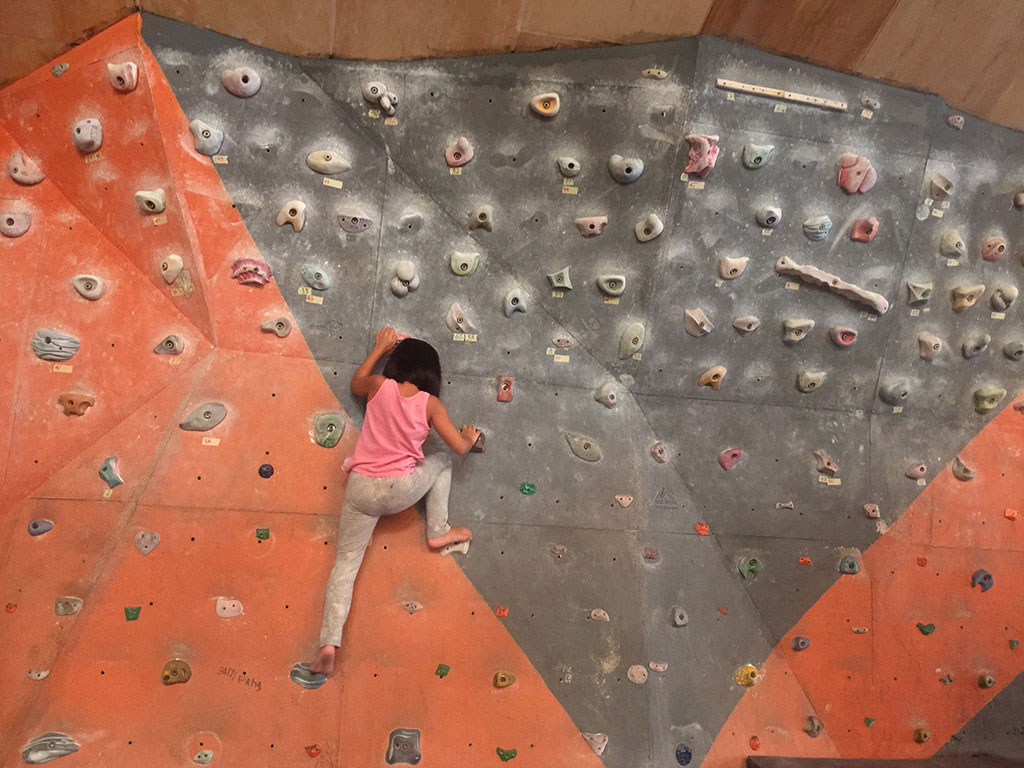 Eiger Flagship Store on Sunset Road is more than just an outdoor equipment shop. The store has a climbing gym, which consist of an outdoor climbing wall at the front and the bouldering facility on the second floor. The bouldering area is open daily with the same hours as the shop, and trainers are available Monday to Friday at regular working hours. The facility provides climbing shoes and chalk bag, however for the shoes, they only have limited sizes for kids.
Bouldering is a form of rock climbing. All we need is climbing shoes and magnesium chalk to keep hands dry. Because the activity doesn't use ropes, bouldering is not about going high up. The bouldering at Eiger climbing gym is about 3 meters in height. What if they fall? Don't worry, they will fall on to the crash pad, which is soft bouncy mattress arranged on the floor.
Before your kids begin to climb, they should listen to the safety instructions and warm up. Parental supervision is required at all times the kids are climbing. Always look up in the climbing space. By staying around and supervising your kids, they can feel your attention and feel supported. Some kids, especially the young ones or the novice climbers, might only get a few moves across the wall before they fall down to the pads. But that is totally ok. We don't expect them to climb to the top – hopefully they will learn to keep trying.
Bouldering is good training for growing muscles as it increase strength, flexibility and endurance. Through this activity they can have fun and at the same time sharpen their intuition in problem solving. Climbing across various routes trains hand, feet and eye coordination. Not only that, bouldering builds confidence and self esteem as they are able to see things through many angles and complete various challenges.
Eiger Adventure Store
Jalan Sunset Road No. 104, Kuta
+62 361 934 6026
www.eigeradventure.com