Children are always open to new things, and when they are young they absorb knowledge and learn new skills so easily. Therefore, as parents we should introduce them to a variety of positive environments and allow them to explore their own abilities through constructive activities which aim to challenge them, raise their talent, spur creativity and boost their confidence.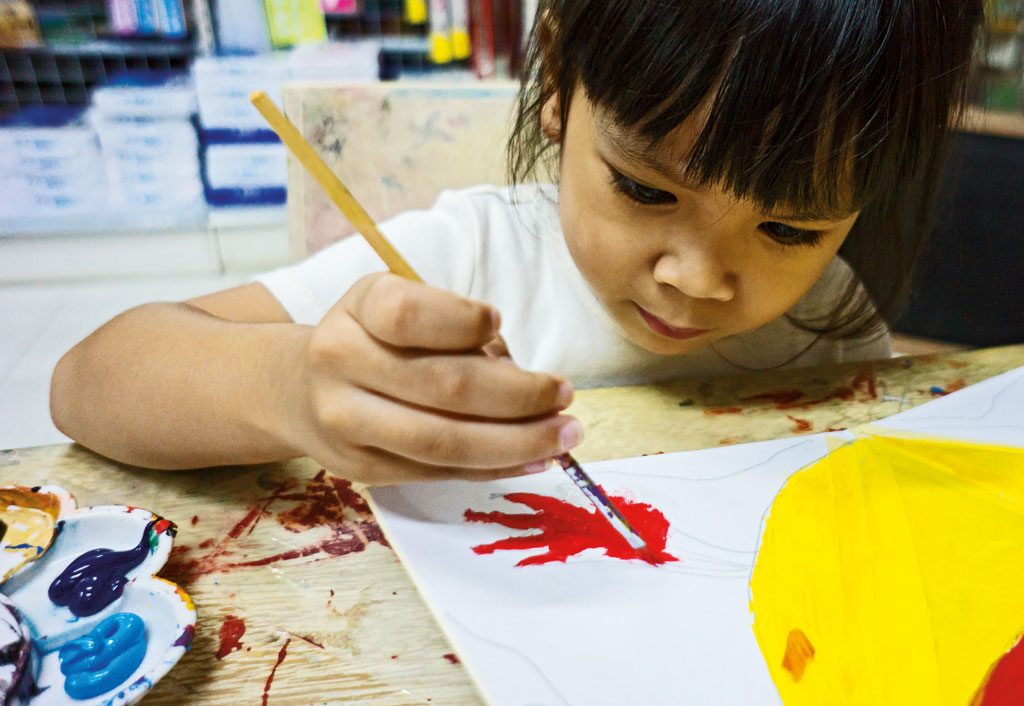 Through my journey in writing this column, I often use my own daughter and my little cousins as my guinea pigs. This way, I can see firsthand whether children really enjoy the activities on offer! We live in West Denpasar, but we travel all around the island to find great weekend getaways and family activities. However, as a mother I also enjoy taking my daughter to various kinds of crash-course classes for kids to explore her interests.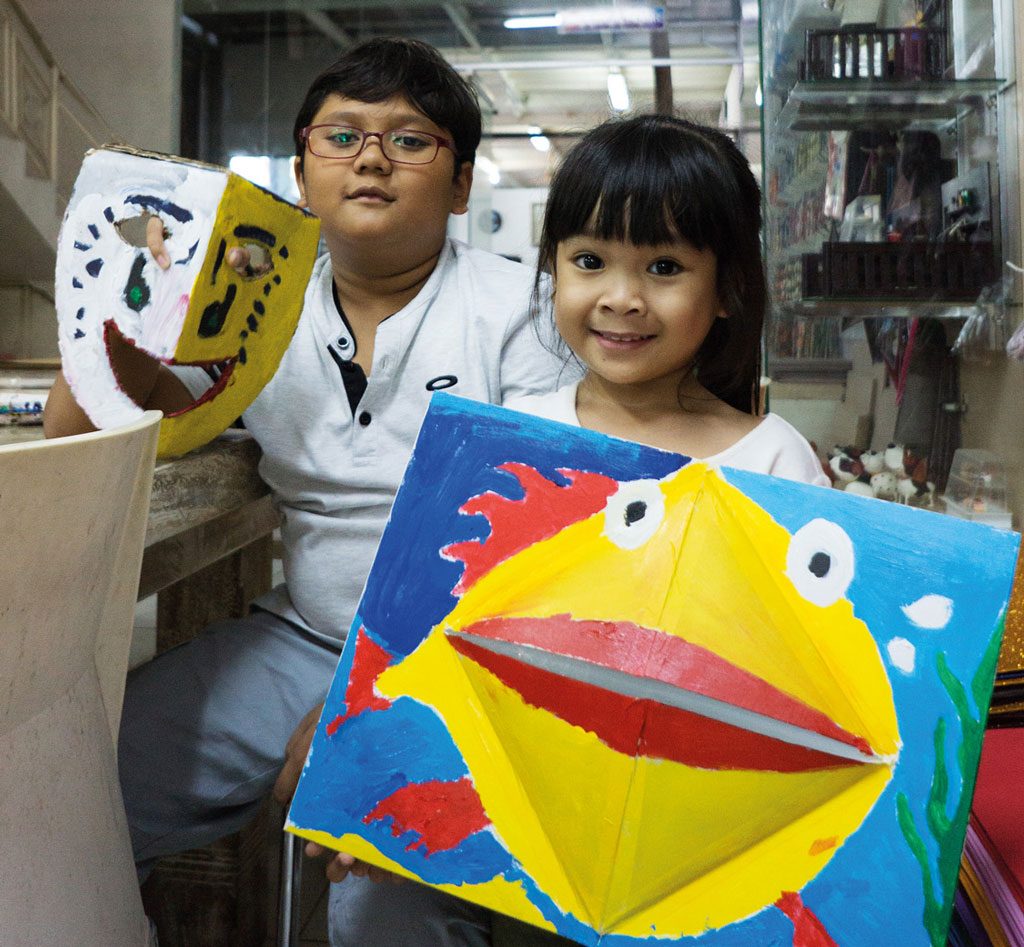 At three and a half years old, she loves colouring and sticking things to, well other things! So I thought that this was a good sign to take her to an art class. I headed into Artemedia, on Jalan (road) Imam Bonjol, the art supplies shop that goes beyond selling paints, frames and stationary. Here they also offer a range of creative courses, including Ceramic Hand Building, Drawing & Paint, Craft Class, and Painting & Craft Class. These courses are for both children and adults.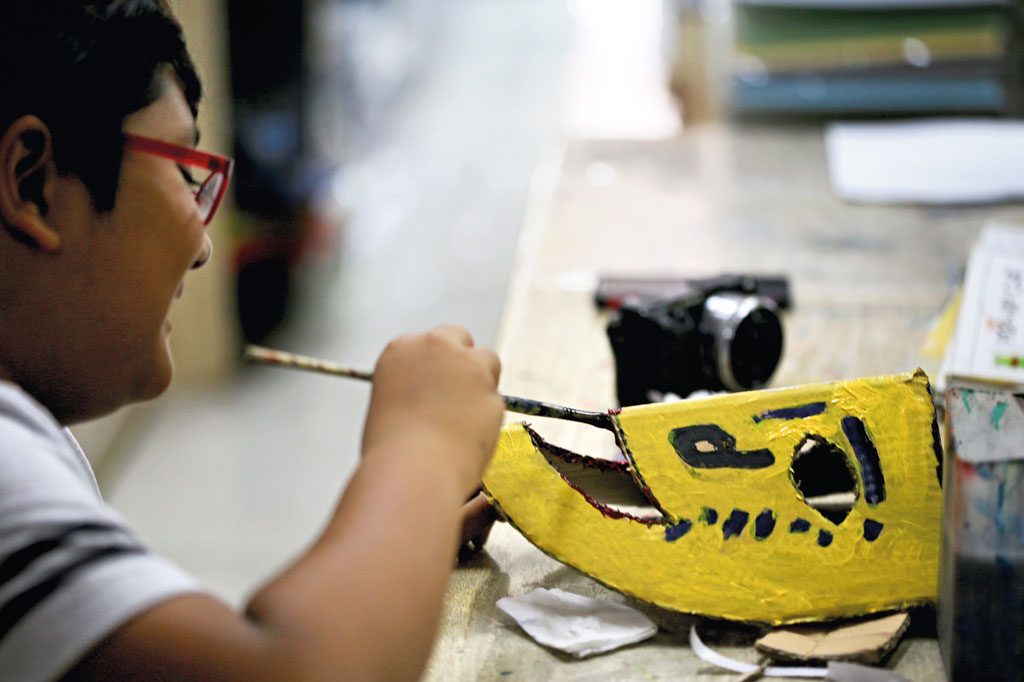 One Saturday, we joined a Craft Class – reservation the day before is required – with my daughter Veda, 3.5 years old, and Diptha, who is 10 years old. We were warmly welcomed by Jody and Altov, two young men who are the craft tutors of Bali Artemedia. Veda and Diptha got to choose what they were going to create that day. Diptha was going to make a mask, while Veda got so excited in creating a pop up book. Jody explained to the kids how they could transform a piece of used card box to create both of these chosen projects.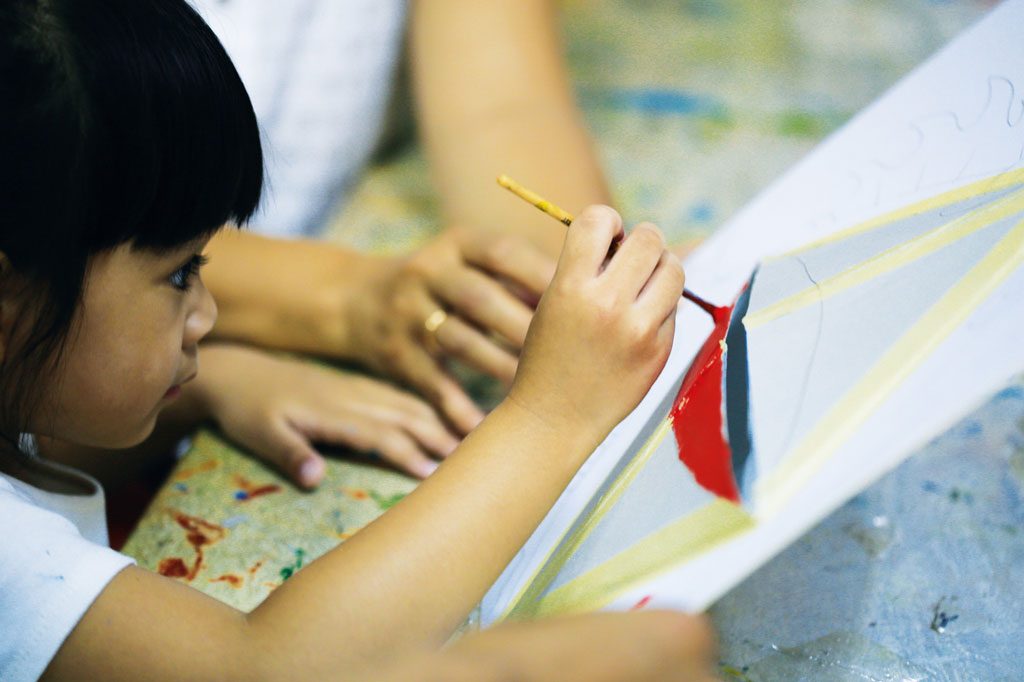 For an hour they were all busy drawing, designing, cutting and folding. Then, the process continued with some painting and colouring – everything they needed was ready to go at Bali Artemedia. Jody and Altov attentively -and patiently- guided the kids through each step in creating their desired art project. When all was done, there they were, a beautiful pop-up book on fish and an artistic mask! The children were very proud of their creations of course, which at the end of the day is what its all about.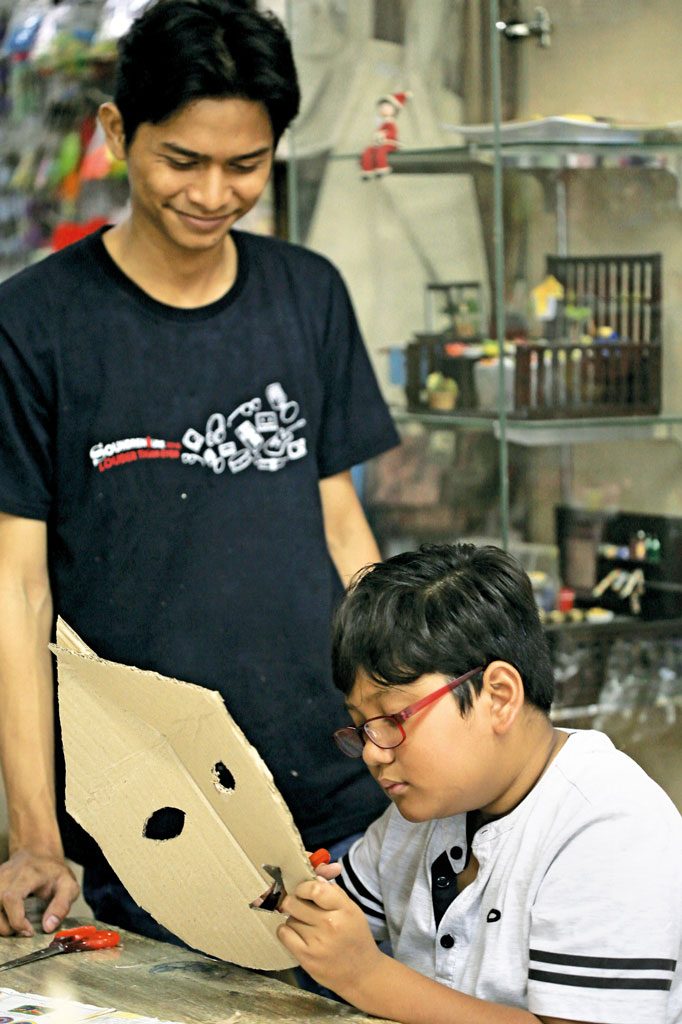 Why not bring your little one to explore their own creativity? Head over to Bali Artemedia and watch them get lost in art and creations! They also have branches in Sanur, Ubud, Canggu and Jimbaran
Bali Artemedia
A : Jl. Imam Bonjol No.434, Pemecutan Klod, Denpasar Bar., Kota Denpasar, Bali
T : +62 361 485248
W : www.baliartmedia.wordpress.com