Bali mourns the loss of two of the island's greatest individuals, I Nyoman Gunarsa and John Fawcett.
They will be missed.
I NYOMAN GUNARSA (1943 – 2017)
One of Bali's most celebrated painters, I Nyoman Gunarsa passed away at Sanglah General Hospital's intensive care unit from his heart disease on the 10th of September 2017. An extraordinary Balinese artist, Gunarsa was widely known for his dedication to classic Balinese art, promoting the art of his home island to the world. Gunarsa's work depicts the daily life of the Balinese people or works that are alternatively inspired by the Hindu Dharma epic. His paintings adorn private walls as well as valuable parts of museum collections.
Gunarsa established Museum Seni Lukis Klasik Bali in Klungkung, dedicated to classical and contemporary Balinese paintings. The museum plays a pivotal role in the preservation and documentation of Balinese visual culture for future generations.
Caption:
I Nyoman Gunarsa (right) during the soft opening of The Trans Resort Bali – photo courtesy of The Trans Resort Bali.
JOHN FAWCETT (1932 – 2017)
John Fawcett passed away in a Perth hospital, Western Australia, on 9 September 2017 after suffering a major stroke. John was a unique individual, an inspiration to all who met him and totally dedicated to his humanitarian work. He had the ability to gather about him a team who took on the spirit that he imparted, and this has built the John Fawcett Foundation into what it is today.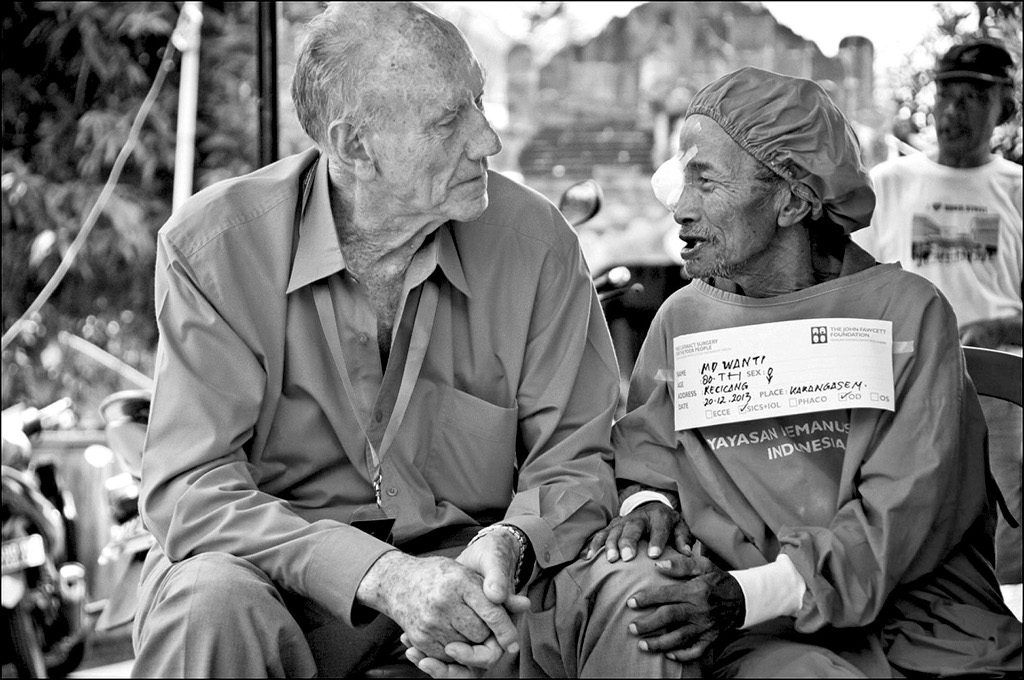 John leaves behind a wonderful organisation in a strong position. What John achieved through his Foundation has positively affected the lives of well over a million people. Widely known in Bali as Dr John, his assistance to those in less fortunate circumstances has earned him the love and respect of the Balinese population and also those in government circles. With the programs moving offshore from Bali to other islands, the respect for John's name and that of his Foundation have expanded throughout Indonesia.