Come the end of the year, Bali gets even more exciting than usual. The festive season brings not only Christmas and New Year cheer but events and performances to celebrate. This December 2018, The Mulia, Mulia Resort & Villas – Nusa Dua, Bali are has prepared an extra special line up. Get ready for Mulia Circus Acrobatica and star singer and performer Macy Kate in Bali.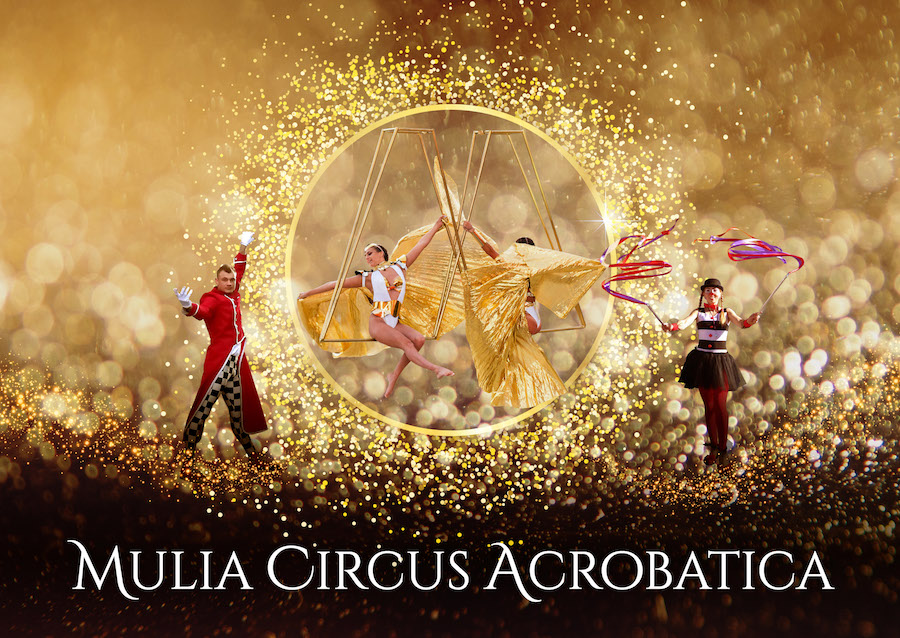 On Sunday, 30 December 2018, be mesmerised by a world-class, professional acrobatic show flown all the way in from Russia! This special 'Mulia Acrobatica' show, great for all the family, will see the resort's Grand Ballroom transformed into an enthralling circus with live acrobatic acts to graceful theatrical ballet dances, a one-of-a-kind clown act with Live DJ. Without a doubt there will be no event like it in Bali! 
The show takes places from 3pm-6pm, limited tickets are available along with lunch packages available.
Book Now: www.themulia.com/special-offers/
For New Years Eve, Monday, 31 December 2019, The Mulia, Mulia Resort & Villas Nusa Dua Bali has prepared an unforgettable countdown event. Award-winning star and singer Macy Kate from Los Angeles, California, will be giving a massive, high-energy performance together with DJ Kaidot.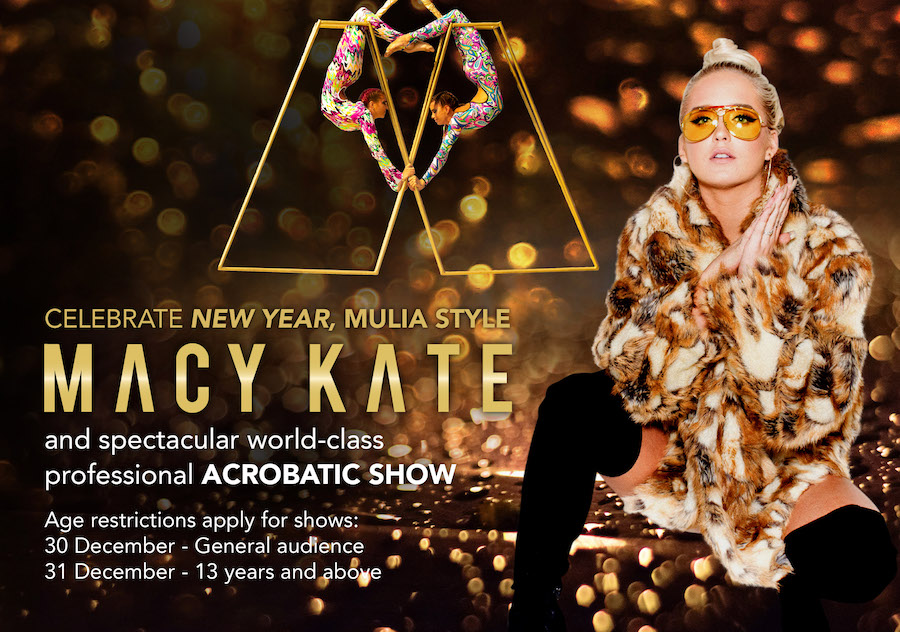 Macy Kate has had an interesting career growth; she typifies the new generation of stars with her popularity as a singer starting off on YouTube where one of her song covers garnered over 32 million views since 2013. Very quickly, her career grew and she found herself on the show 'Rising Star' which has led her to writing and releasing her own singles, as well as co-writing with stars like Sean Kingston . 
This spectacular artist will blow crowds away with her voice and energy at New Years Eve performance in Bali. On top of that, she will be joined by spectacular professional acrobats and unique, Russian clown show act, which together will guarantee an unforgettable New Year's Eve party! Don't miss Macy Kate in Bali at this year's Mulia New Year's Eve event.
Show starts at 10pm, tickets available but children below 13 years old are not permitted. Ticket and Dinner packages are available. Book Now: www.themulia.com/special-offers/
The Mulia, Mulia Resort & Villas – Nusa Dua Bali
Jl. Raya Nusa Dua Selatan Kawasan Sawangan,
+62 361 3017777
www.themulia.com