Eastern Bali is where you can quickly familiarise yourself with the Balinese lifestyle and local people. Famous for the lush green paddies, eastern Bali is the hub for producing fruit, vegetables, nuts, rice and all other items needed to feed the rest of the island.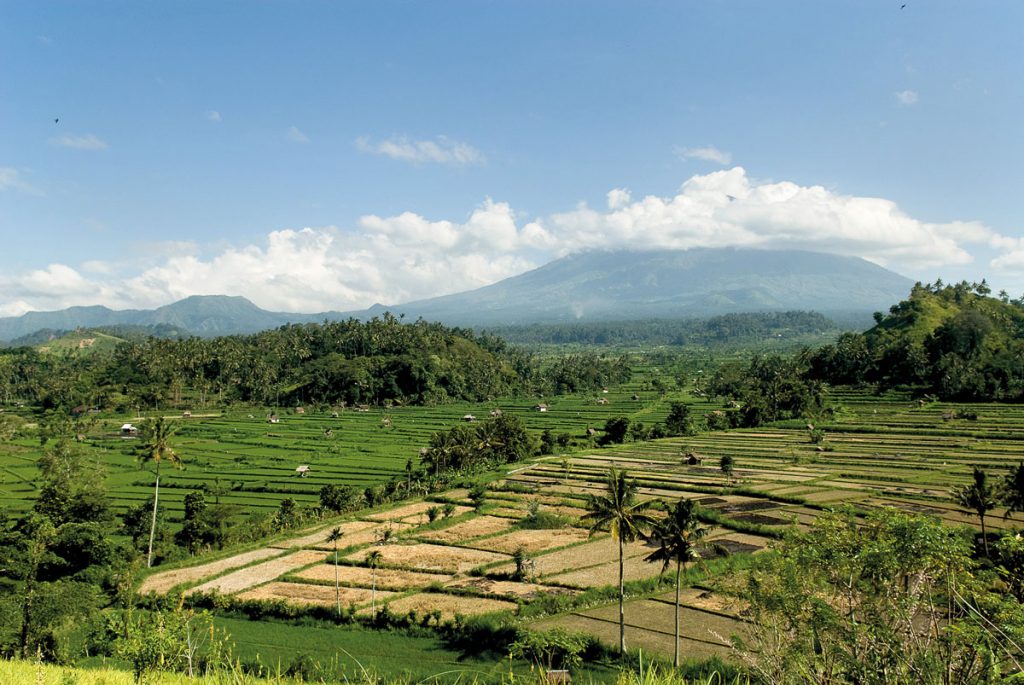 People in eastern Bali have gone raised against adverse situations and converted what little they have into something that we all are in awe of today. The livelihood of the Balinese have given rise to the amazing increase in tourism and placed Bali on the global map.
Eastern Bali is known for its beautiful coffee plantations too though the Kintamani region is still considered as Bali's primary coffee growing region. Most of Bali's coffee is grown by small local farmers organized in Subak Abian. Subak originally became known from rice production and is an organization where farmers within the same trade join forces and cooperate about the technical, social and religious aspects related to farming. One of the characteristics of Bali coffee is the processing method. Wet processing is the traditional way of coffee processing in Bali, while dry processing is the most common method on the other part of Indonesia. Also, hundreds of years ago, Dutch planters recognized Bali as a perfect growing climate for the heirloom cacao and they moved cacao beans onto Bali soil. Eventually, the trees spread informally and evolved into a unique, high quality cocoa.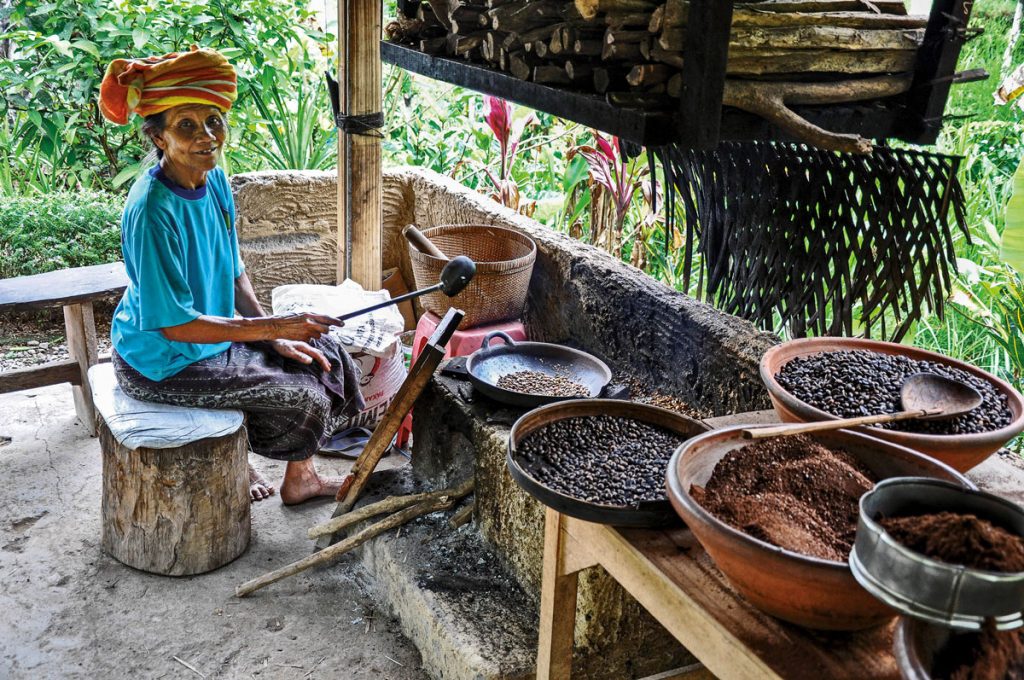 Balinese soil is very favourable for growing cashew nuts, owing to the fertility of soil. In Ban Village, Karangasem, the cashew growing community has created huge employment opportunities for women in eastern Bali. These cashews were earlier exported to India or Vietnam for processing. But now a lot of cashew filtering and processing units are also being setup in Bali. These units employ about 300 staff to crack, pry, peel, roast and bag the cashews. Now the cashew farmers are able to sell ready-to-eat cashews at a much higher rate.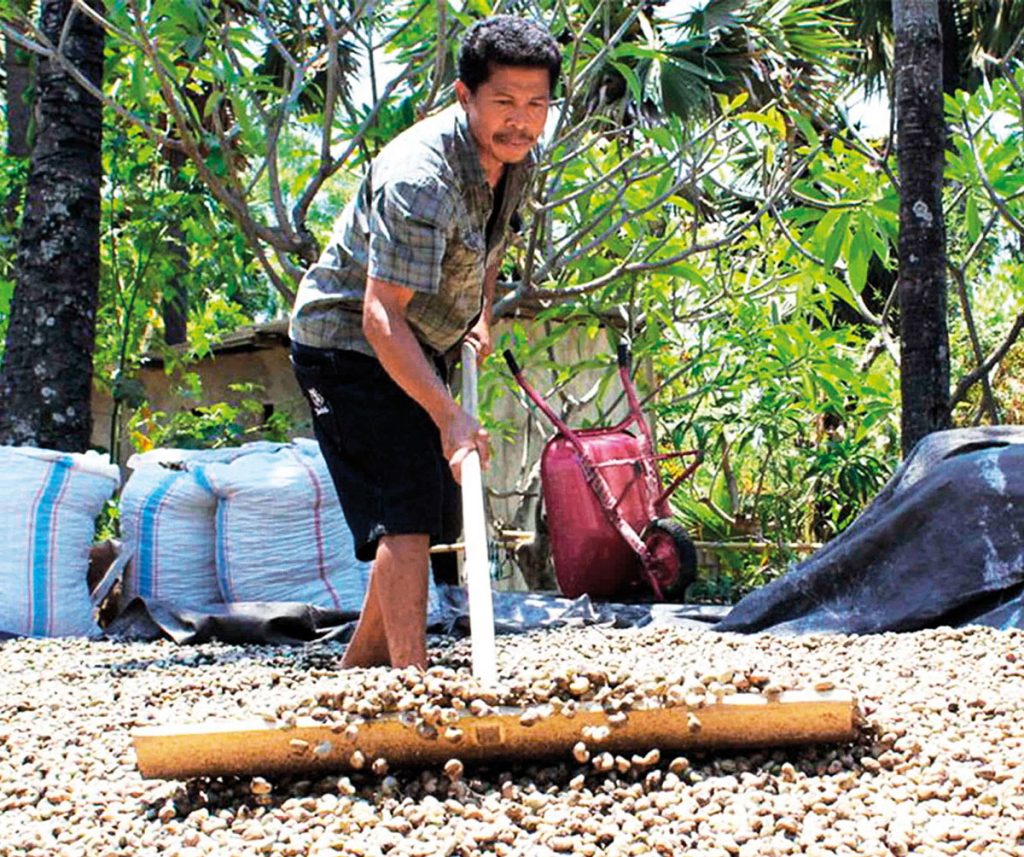 Arak workshops also create huge working opportunities in eastern Bali, and Sidemen Village is a well-known area for Arak production. Arak is the traditional Balinese liquor that is derived from the palm tree. Arak is clear and colourless, high in alcohol and has a very sharp, biting taste. It owes its popularity to the powerful taste and cheap rate. There are workshops take you through a tour of how Arak is produced and how it should be consumed so that the bitterness does not hit hard.
Bali is renowned world-wide for its unique and intricate textiles. The Balinese women are considered to be the guardians of the secret knowledge of textiles, and like the ingredients for certain dyes and a rich compendium of sacred motifs. Bali's rarest textile can be found in the village of Tenganan, known for its sophisticated weavings. The Geringsing textile of Tenganan are produced by what is known as the double ikat method, a technique in which resist pattern threads are applied to both warp and weft before weaving, so that the final pattern appears only on completion. The most striking feature of all Geringsing is their muted colouring – combining red and reddish-brown tones, eggshell and dark blue or black violet. Double Ikat is a technique in which both warp and the weft are dyed with a specific pattern prior to stringing on the loom. This extremely demanding and time-consuming process requires a lot of skill and employs skilled craftsmen only.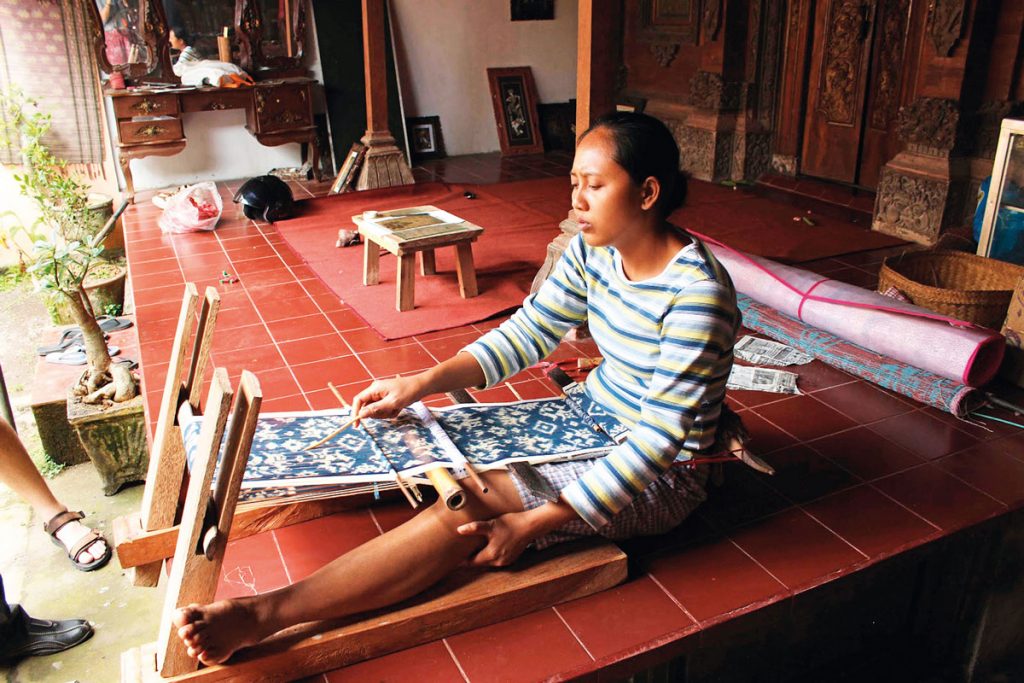 Amed is a vibrant fishing village where daily life has not changed in decades. This area is responsible for employing hundreds of fishermen. More than 80 percent of the people in Amed rely on fishing. Traditional fishing boats line the beach and various sized motor boats are moored to the shore. The local people are very friendly, and most of the times they welcome visitors into their homes to see their day-to-day activities. Each morning before sunrise the local fisherman leaves on their jukung boats to catch mackerel in the Lombok Straights. The fisherman usually return early in the morning, while the women and children wait to collect the fish and take it to the markets. Mahi–Mahi, Rainbow Runner, Spanish Markel, Travelly and Tuna are some of the common Balinese catches.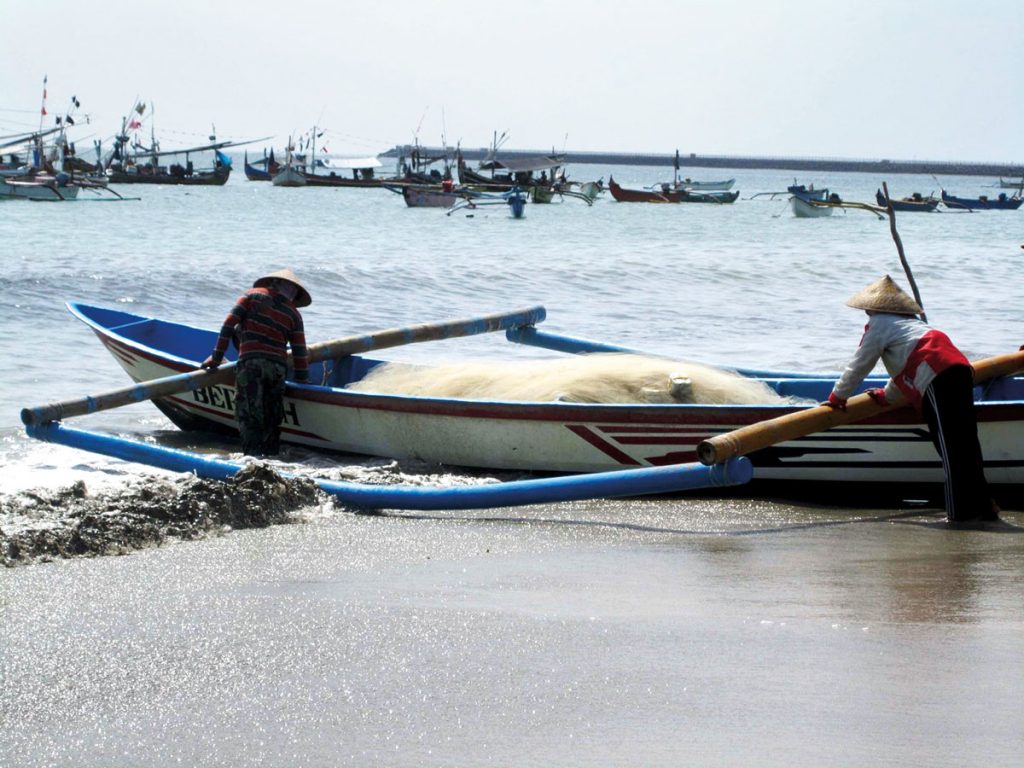 Step outside a little further east to where Lombok is, known for its golden 'South-Seas' cultured pearls. Lombok produces some of the best South Sea Pearls in the world with over 24 active pearl farms. Pinctada Margaritifera, the black-lip pearl oyster, exhibits a variety of colour morphs ranging from the commoner reds and browns to greens, bronzes and creams. Hyriopsis Schlegeliare freshwater mussels which are common throughout the world, but those used for pearl cultivation are mainly found in freshwater rivers, lakes and ponds. These pearls are unique and of the finest quality. Most of Lombok's pearl farms are located along the south west coast of the island, from Sekotong Timur to Bangko–Bangko, Sekotong Tengah and Lembar. At present, Lombok exports over 700 kilograms of pearls per year. It not only puts Lombok on the tourist's map, but provides jobs to a lot of people along the coastlines too.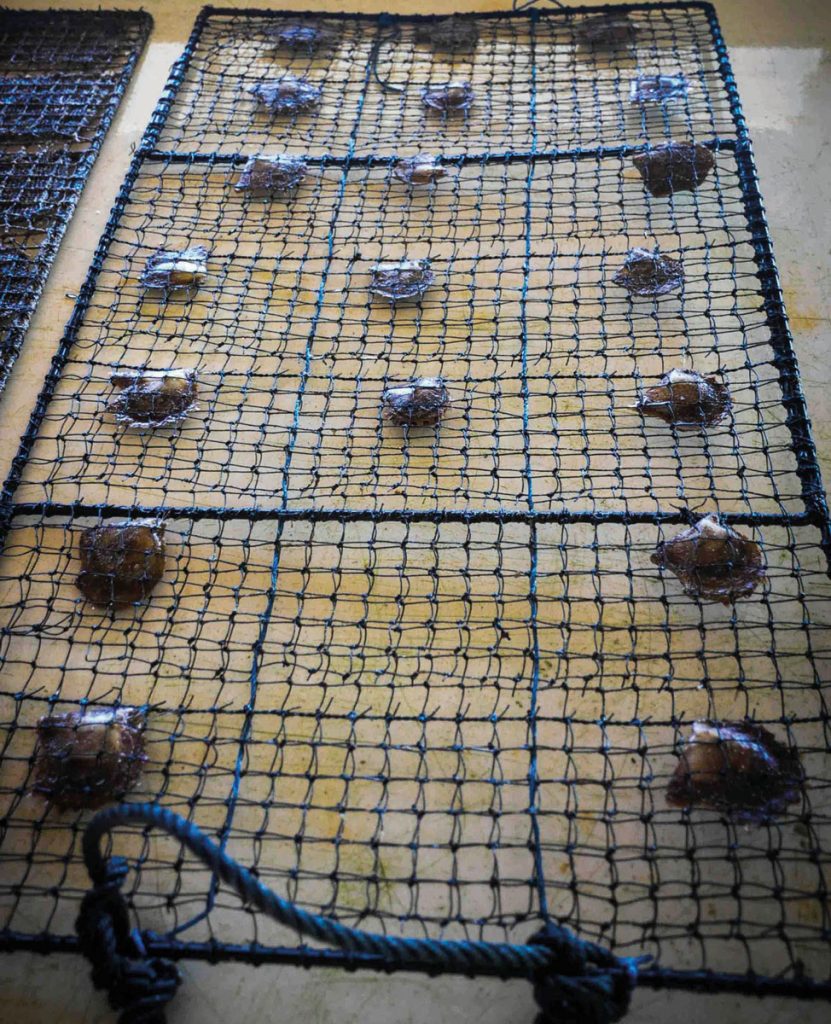 East Bali will give you heaps of options for sight-seeing as well as bringing you closer to Balinese ways of life and how they survive. With so many livelihood activities around, there is no scope to miss out on understanding the Balinese tradition and culture. If you keenly observe the local people, you will not fail to notice how hardworking and sincere these people are and how their occupation has given rise to such wonderful tourism options.