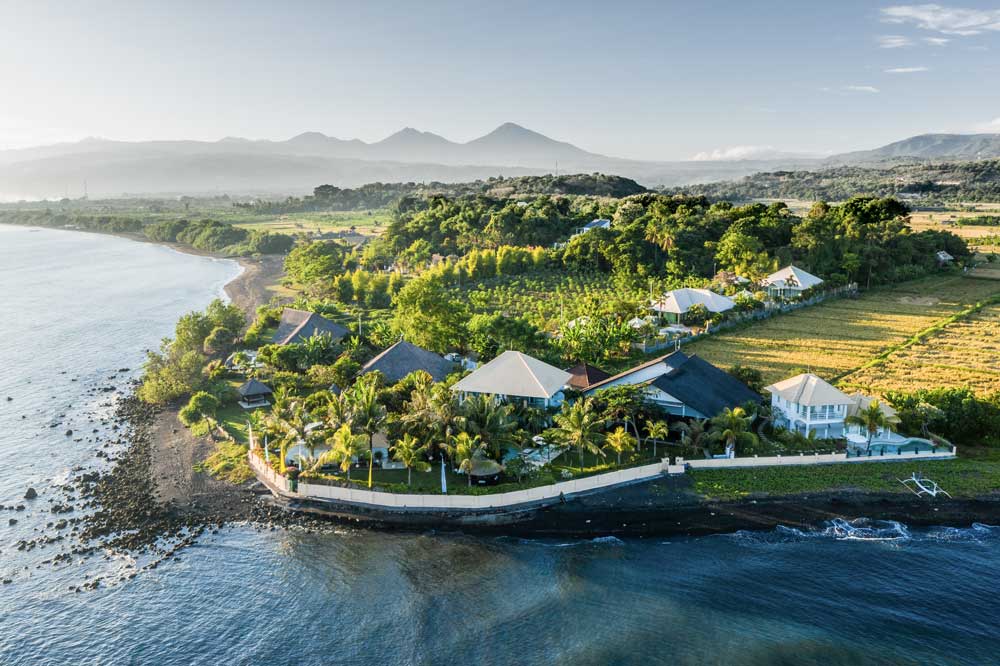 Whether seeking some tranquility from Bali's busying crowds, or a cosy refuge for rural explorations, this boutique beachfront accommodation, Mayo Resort, welcomes guests into their cosy nook on the island's northern coastline.
Exuding the charm of yesterday's Bali, Mayo Resort has tucked itself between two of the island's most sought after environments. On one side, rice fields span into the distance, backdropped by the dramatic mountains that enclose the north; on the other, calm waves that lap gently on a black, volcanic sand beach. Located on a coastal tip of Seririt, Buleleng Regency, accessed by driving past local vineyards and farms, this is certainly a place to hide away.
The boutique resort offers a variety of accommodations, including 4 Ocean View Studios, 1 Garden Studio, 1 Family Apartment with 2 Bedrooms and the very private Villa Putih, a separate villa with 2 bedrooms, living quarters, and its own pool and garden. With its range of rooms, Mayo Resort has thus been a go-to destination for solo travellers, couples and families alike.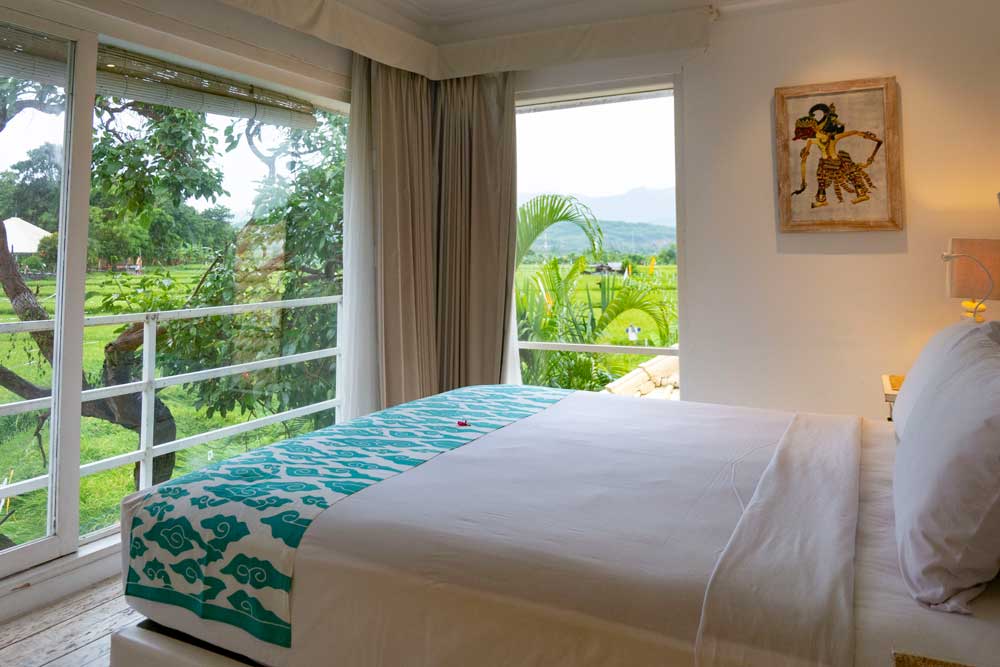 It is not grand and opulent; instead it is homey and comfortable, blessed with a stunning environment that it boasts by ensuring maximum exposure to the peaceful beachfront. Creature comforts are bountiful at Mayo too, featuring a swimming pool with loungers and a bale for luxuriating under the sun, an open lawn looking out to the sea, and plenty of spots to relax surrounded by their rich, bursting tropical gardens. Not to mention the very friendly staff, who add a genuine warmth to the resort's hospitality.
The ocean-view restaurant, Bora Bora, is a star of everyone's stay. A breezy al-fresco venue featuring a light nautical theme, serving incredibly wholesome, homemade dishes, both international and Indonesian. Early morning breakfasts here are a particular highlight, where spreads of fresh fruit, hot coffee, baked goods and more are enjoyed with the sound of the waves. At night, it gets cosier, with a stocked bar and boardgames providing entertainment for different ages and groups.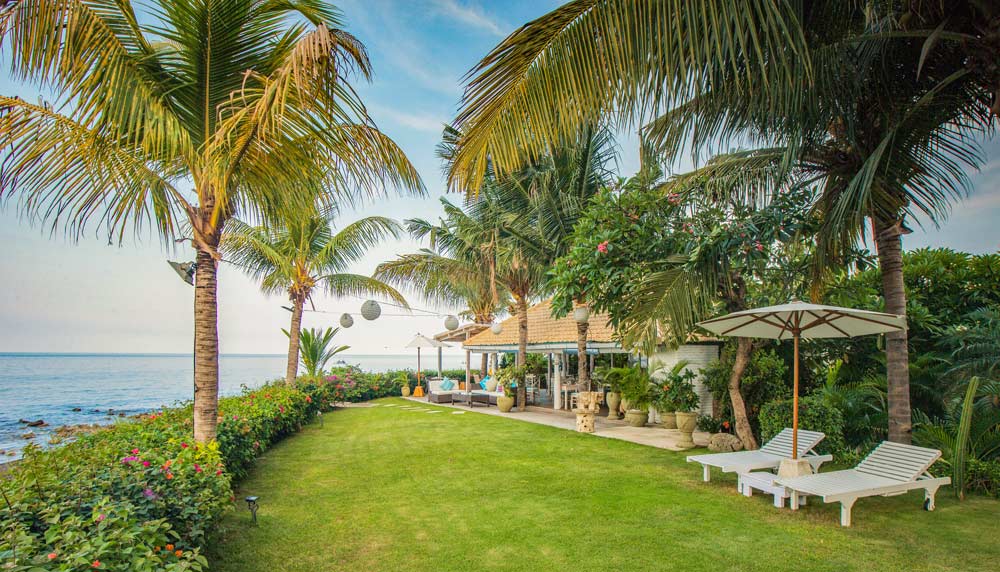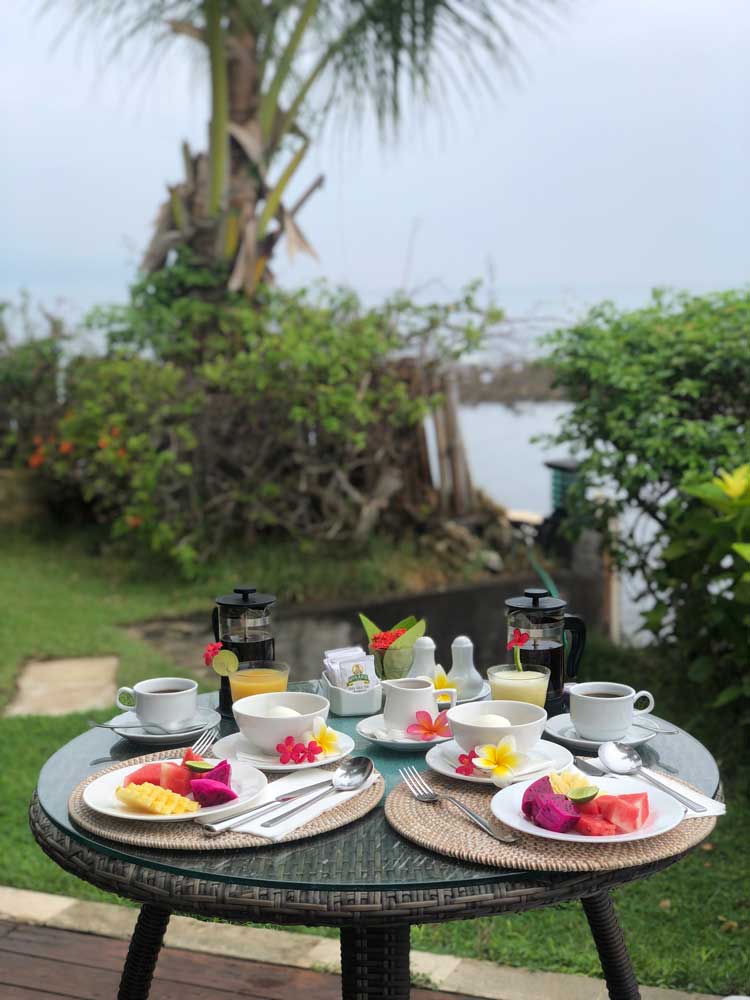 Though a secluded stay, Mayo Resort is actually very strategically located. It is at a great cross-section for those who want to explore the many sites along the north coast: whether that's going west to Pemuteran, and the many vineyards along the way; south to the mountains where hot springs and waterfalls are found; and east to Lovina and Singaraja. One last little tip: Mayo Resort's own morning dolphin tours will have you far from the crowded seas of Lovina, adding yet another reason to stay!
Mayo Resort
Jalan Umeanyar, Seririt, Buleleng Regency
+62 811 3800500
mayoresort.com