The newly-opened Menjangan Dynasty Resort has unveiled its signature 'Pasir Putih Beach Club & Bar', which opens for both walk-in visitors as well as guests of the tented resort at Banyuwedang Bay in Northwest Bali.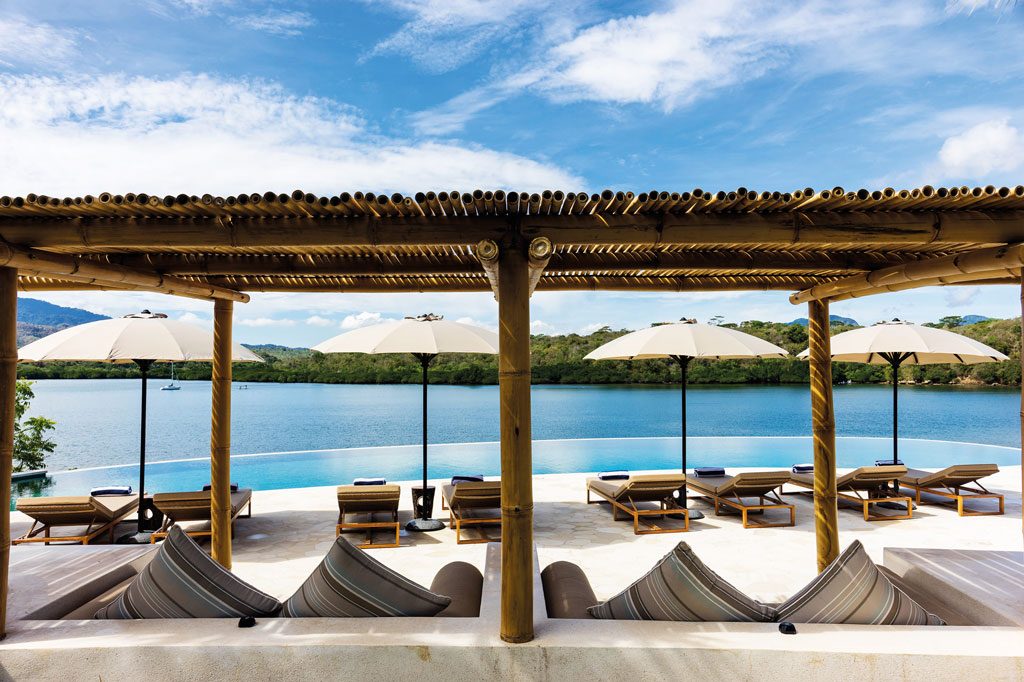 Echoing the sustainable architecture of the resort's impressive communal structures, the beach club's restaurant and bar are housed within an open-sided bamboo edifice. Here, a striking framework of bamboo columns and beams creates an interesting play of vertical, horizontal and diagonal lines, under the organic curves of the soaring 'alang-alang' grass roof. Furnishings also showcase the natural aesthetic beauty of bamboo, introducing hanging lanterns, bamboo chairs, and blond-wood tables with a distressed-antique finish. This simple rustic style have been carefully chosen to ensure that nothing detracts from the spectacular vista of mountains, mangroves, the gentle waters of the bay, and Pasir Putih's 'white sand' Beach.
The easygoing, seaside spirit of Pasir Putih is exemplified with a Beach Club menu of 'Tapas to Share' promoting tasty bites such as tiger prawn skewers, bbq chicken wings, bruschetta, calamari 'chipirons', crispy mushrooms, spring rolls and more. A comprehensive drinks list offers fresh juices and detox juice blends, imported spirits, wines by the glass, mocktails and innovative cocktails such as 'Pasir Putih Cobbler', 'Menjangan Dynasty Margarita', and 'Prince of Pasir Putih', all of which are served with a smile by a 'nothing is too much trouble' team of safari-suited staff.
Pasir Putih Beach Club & Bar at Menjangan Dynasty Resort
A : Desa Pejarakan – Gerokgak, Buleleng, Northwest Bali
T : +62 361 753 300
W : www.menjangandynasty.com