Community empowerment is quintessential to local development and people are increasingly acknowledging its significance. These community superstars are vital members of the island, champions with a cause. Theses are businesses that don't just focus on the their bottom line, but the bottom line of those around them, making sure that others benefit from their success and are given opportunities everyone deserves. 
Sensatia Botanicals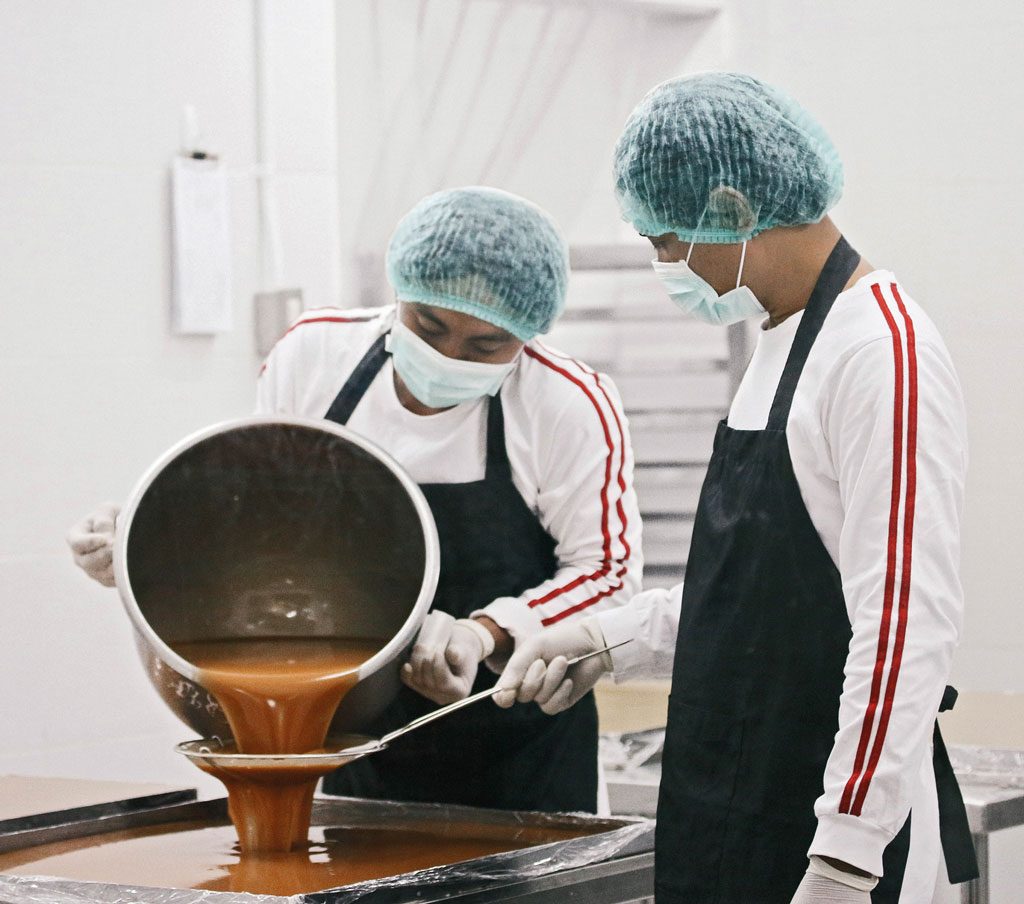 Conceived in a small fishing village in Karangasem, Sensatia Botanicals founder Michael Lorenti had the idea to form a profit-sharing initiative to help promote equality among the various people in the different underprivileged societies on the island. The profit-sharing cooperative works by distributing 20 per cent of its profits to its employees. The employees in the company have a stake in it, which means every purchase directly benefits them. Whilst Sensatia's mission is to promote equality by sharing revenues between administrators and workers, their purpose is greater than just for profit making, but rather supporting a healthy lifestyle through a fine balance of work. In order to achieve this, they regularly do Beach Clean-ups and a Plastic Recycling Programme. The products from Sensatia will add to your lifestyle with the added value of knowing you are helping a community directly through your purchase. Additionally, the organic skincare range offers products that are handcrafted in Bali using safe, natural ingredients that are sulphate free – meaning it is both safe and gentle to the skin.
Hard Rock Hotel Bali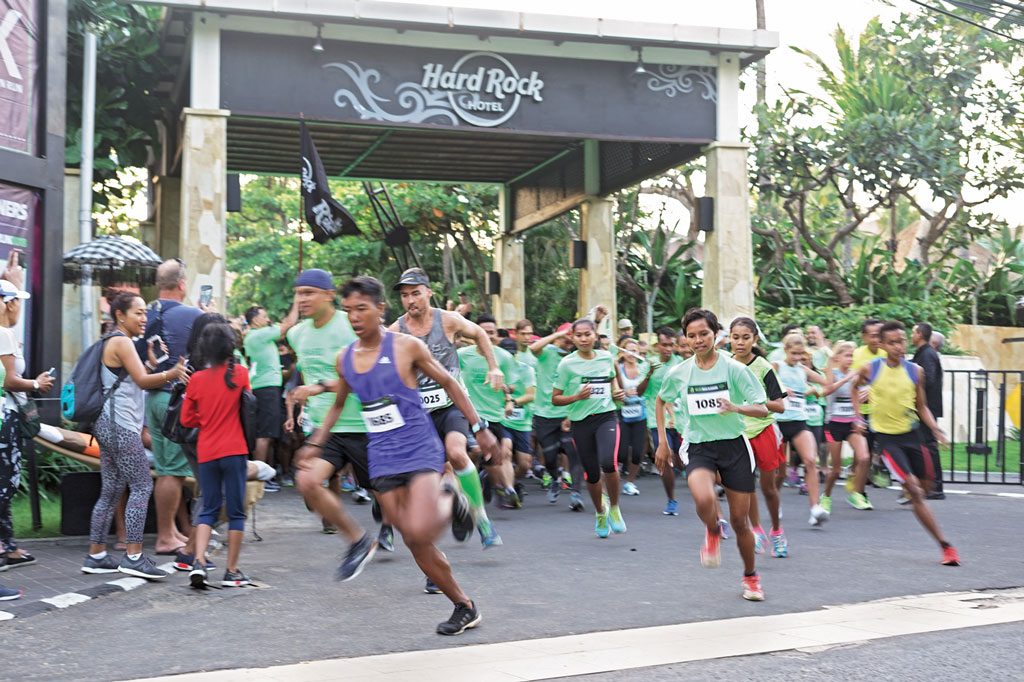 Hard Rock's brand mantras are "Save the Planet" and "Take Time to be Kind" and to embody this mind and spirit, Hard Rock Hotel Bali holds an annual charity event 'Rock N' Run'. It features a 5K fun run, live entertainment, and bazaar in Bali's renowned district of Kuta. Each year, the team chooses an organisation to support, which 100% of the proceeds will go to. The event in 2016 was in support of needy children in Bali, the donations from 2017 went to a Bali school for the disabled. On their 18th edition last year, the event aimed to support the conservation of coral reefs in Bali – all profits were to fund the conservation programme. From year to year, Rock N' Run gathered more than 1,000 participants who have contributed to the community in Bali!
Burger King Sunset Road
The stigma surrounding people with disabilities can be appalling in a professional work environment even in this day and age. Disabled workers are often belittled and looked as less competent compared to their abled counterparts. Bali's newest Burger King joint, however, becomes the spearhead of the Bali Deaf Community to break the stereotype.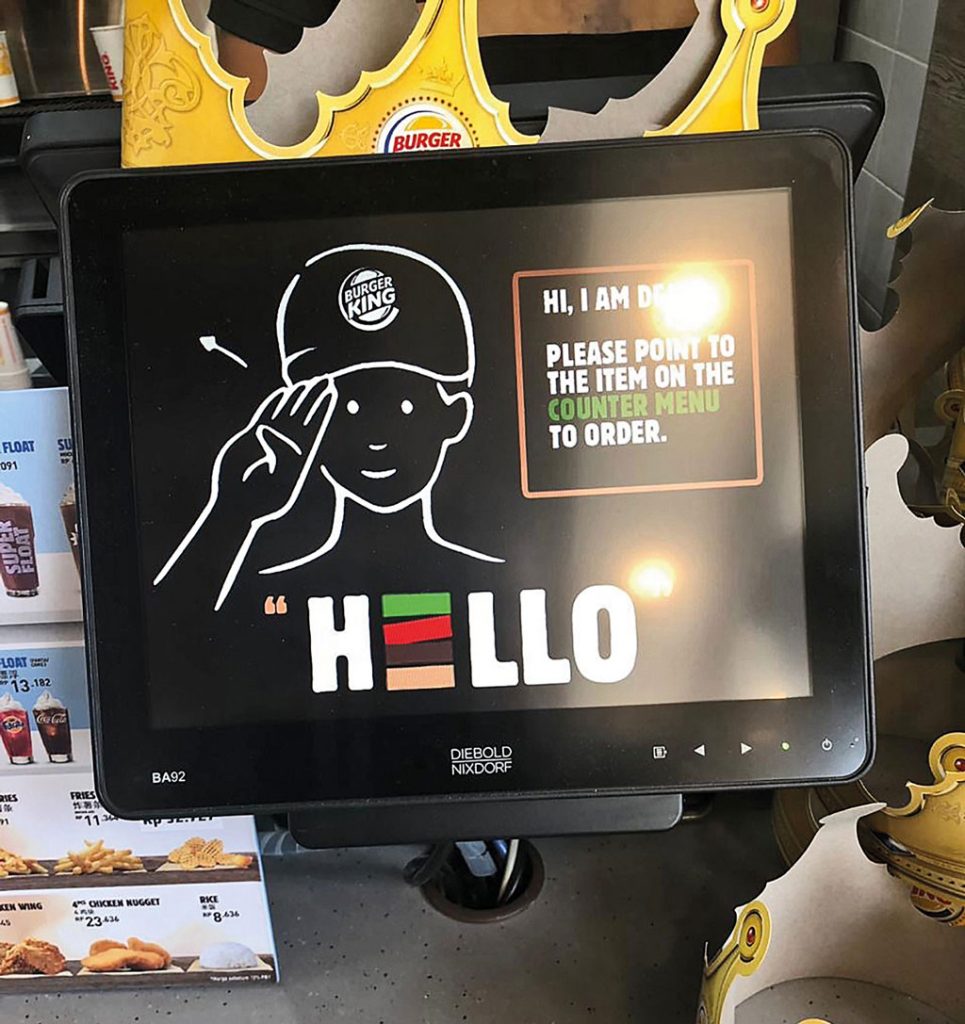 Upon opening in December 2018, the Sunset Road outlet employed 22 deaf staff, known as the Special Crew, which makes up 80% of their whole team, to showcase to the public that disabled people have the right to work like all of us. Burger King has provided a platform for them to interact with people and act as walking examples of the working capabilities regardless of their impaired hearing.
If the signage plastered on the wall isn't evident enough, customers will be informed at the cashier that they are speaking to a deaf employee. There is a screen provided that displays basic sign language to inform you how to interact with the said worker and essentially order your food. Not only are they empowering the disabled, but they are also indirectly promoting universal sign language to the general public.
Starbucks Reserve Dewata
Starbucks Coffee is one of the world's largest coffee brands and has sealed the love of many. Its recent addition to the island of the gods is a 20,000 square foot store that takes you on coffee's seed-to-cup journey. Indonesia is the fourth largest Arabica coffee growing region in the world and this coffee sanctuary looks to highlight its local craftsmanship and culture.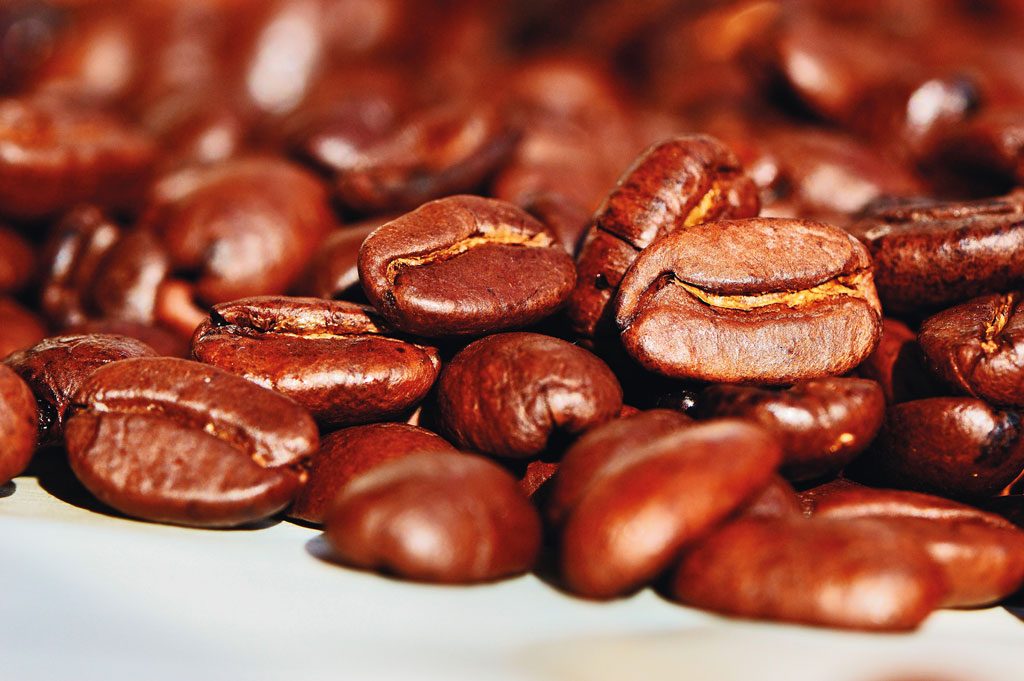 The Starbucks Dewata Coffee Sanctuary was designed as a homage to Indonesia's rich culture and coffee heritage. Both the exterior and interior are inspired by traditional Balinese houses. It is complete with a carefully curated series of interactive experiences and is set to become Starbucks' go-to destination in Southeast Asia. It homes a 1,000 square foot coffee tree farm and a greenhouse on the second floor for an al-fresco experience. Visitors will immerse in a personal coffee experience where they will learn what your cup of Joe is made from and the processes it goes through. There is also a dedicated media room that showcases the work of the Starbucks Farmer Support Center (FSC) in Sumatra and agronomist, Dr. Surip Mawardi's work with Indonesian coffee farmers.